Last Updated on August 20, 2018 by NandiNN
I have been working from home for roughly 5 years now and next year it will be my 6th year. I manage a very successful wedding planning business and wedding blog that helps other wedding planners become successful!  Most of my friends envy me and wish they could start working from home too! And I typically ask them why they wish this, mostly out of curiosity and I see that so many people just have a misconception about those working from home! 
If you are thinking about starting your own business and working from home, read this blog about the different ways you can earn your first $1000.00. If you work hard and are determined, anything is possible! All you need is a laptop, a phone, great internet access and your creativity to get started working from home. 
If you want to start a blog to start making money online, you can start one for as low as $3.95 with Siteground which is the hosting company we use to run this site. We also have a step by step tutorial on how you can set up your blog. 
Before we get started on the crazy things people tend to say about those working from home, we did want you to follow us on Facebook for more awesome ideas on saving or making more money. Be sure to check out our amazing Instagram Page as well. 
We also wanted to take the opportunity to let you know that we use Affiliate links on some of our blog posts. This means that we could make a commission if you click on an affiliate link and purchase something. Please check out our full disclaimer and policy page here. 
Things People Think of those working from home
So what are those crazy thoughts that people think we do when we stay at home working? Don't get me wrong, working from home has its major perks, like not answering to anyone but yourself and setting your own business goals and views. Working from home can generally be a great thing for some people. 
I give props to those that work from home as you need to be extremely disciplined especially if you want to succeed. Your end of month target needs to be on point otherwise, you won't be able to eat or pay your mortgage at the end of each month.
And if you have kids or a partner, you need to learn how to manage your time efficiently. (We all know how you think you can work 24 hours a day in your business. After all, you are running everything on your own: Marketing, creating, overseeing, accounting, approving and much more). So yes, I applaud you!  
Related: 
10 Female entrepreneurs making money from home
7 Online side gigs you can do to earn $600 from home
Make Money on the Side
You will also find people that are trying to make money on the side to pay for bills, save money for big purchases or they just may want some extra money. These people generally hold a full-time 9-5 traditional jobs but are looking for ways to make money on the side to supplement their full-time jobs. 
A few ways to make money on the side working from home: 
There are just a few things you can do to make more money on the side by working from home. 
So what do my friends and other people think of those that work from home?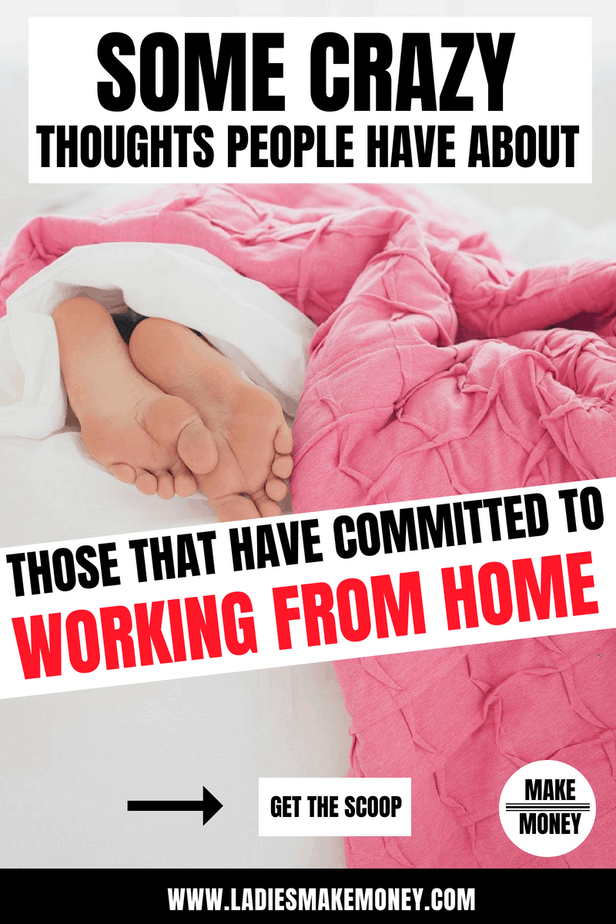 I CAN SET MY OWN WORKING SCHEDULE
While this is true for the most part, we still need to be disciplined. A lot of my friends feel like I can choose to work fewer hours on certain days in order to hang out, or start later that day or even choose to skip work altogether if I chose to.
This is not true, not if I want to be successful. I can't just decide that if it's a beautiful day, let me skip promoting my business for the day and enjoy it (well technically you can)! But try not to do that. I set my schedule the same as my partner's schedule. So if he is working from 8:30 am to 5 pm, I work from home from 9 am to about 3 pm.
A lot of my work is automated so I am no longer spending so much time on it. On weekends, I try to spend 1 or 2 hours on the business unless I am at a wedding, which is a totally different story. 
Also because of the wedding business, certain days are way longer which involves planning, creating, meeting and promoting.
If you really want to earn more money while working from home, you need to put in the time. Especially at the beginning of your journey. 
I NEVER WORK ON THE BUSINESS ITSELF
Another laughable fact is that people actually feel like you are not actually working. Remember when people use to feel like a stay at home mom was actually not working if they were home? Well, people think the same for those that "claim" to be working from home.
I have friends that call me throughout the day just to chat and I think to myself "I am working, what's up?". This can be rude but they just don't get it. I mean, it's not like I can call them when I feel like if they are working. 
I tend to find myself explaining to people over and over that I work from home, so your calls or text messages will have to wait until after 5 pm. Now that I have a baby, I get back to my friends when I can.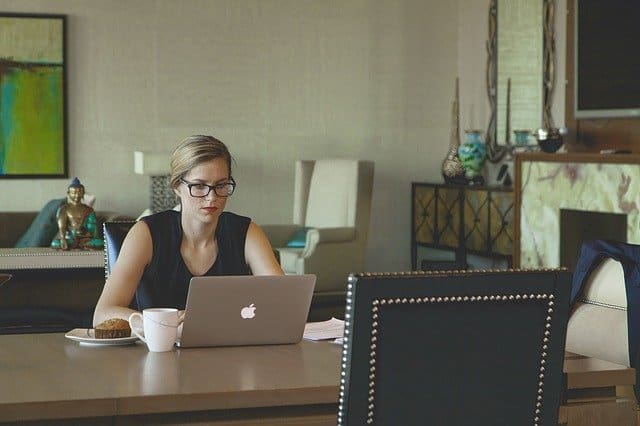 THEY THINK I AM IN MY PJs ALL DAY
I will give them this. There are times when I just start working and I forget to shower or change until later that evening (if I am not leaving the house). But there are days when I get up with my partner, go shower right away and dress for work.
And then I step into my home office. Working from home is not all that bad. It's all about discipline. Yes, I can wear my Lululemon all day and stick my hair in a bun, but I am working ain't I?
You might like this post: How Bloggers earn real money online
WHEN WILL YOU GET A FULL-TIME JOB
This one is crazy. The fact is they believe your work from home job is not a real job and they want you to go out and be part of society. I used to get really upset with this one but I am way over it. Working from home takes guts and commitment. I applaud anyone doing it.
Don't get me wrong, a traditional job is just as important. All I am saying is that, at the end of the day, we both of jobs, they are just both as important to us and they both make us happy. Just because I choose to work from home does not mean that my position needs to be less appreciated. 
I SLEEP ALL DAY WORKING FROM HOME
Some of my friends and other random people think I sleep all day. They know nothing about running a business or the work involved with blogging. There is a lot of work involved in running a business. Most of it includes what you do in a traditional 9-5 business.
The only difference is that you wearing a hat of all trades. This means you are now the accountant, marketing team, social media specialist, the writer, a salesperson and much much more. Working from home is definitely not for the faint at heart.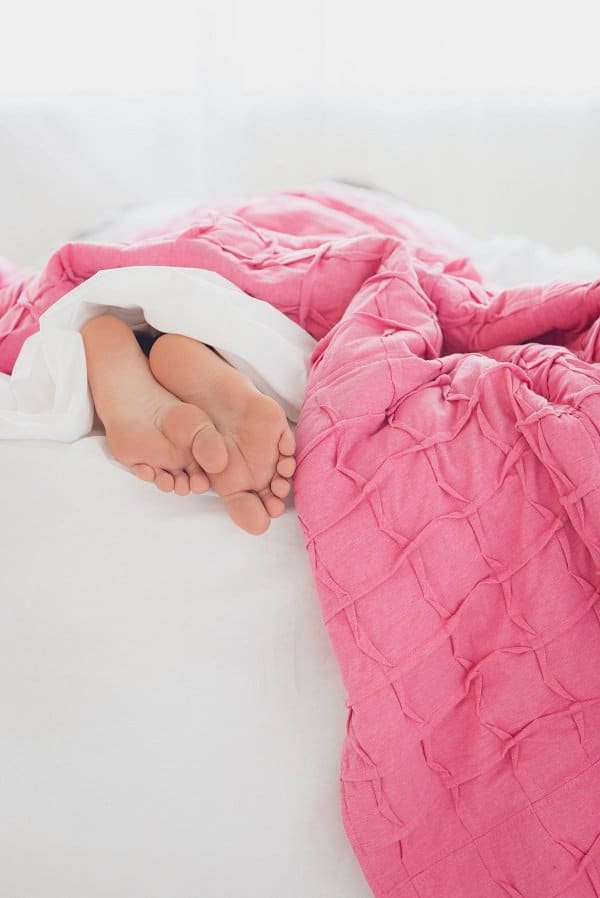 THEY THINK ALL I DO IS SPEND TIME ON SOCIAL MEDIA 
I mainly use social media to promote and connect with other bloggers. Social media can suck the time away from you if you are not careful that's why I am constantly trying to find plugins and tools that will help me streamline my business. For example, Tailwind now has a set and automation feature for auto posting on Instagram that I totally love. 
I have a strict time cap on how long I can spend on Social Media and on emails as they can take up most of your day.
As we mentioned, working from home takes a lot of disciplining on your part. If I spent all day on social media, then that means I was not very productive that day. I need to spend actual hours on growing the business or working with clients which equal more income for the business.
What crazy things have you heard people say to those working from home? We would love you hear your funny stories. Tell us in the comments below. 
Here are other ways you can make money from home as a Blogger:
If you enjoyed our blog we would like to have you join our email list and receive weekly money-making tips, you can join now! Don't forget to join our Private Facebook group. The page is created to share your work, pitch your services and learn from other experienced bloggers!
---
***We would like to note that this post and most posts on our blog may contain affiliate links. This means that if you purchase something that has an affiliate link, we will get a commission from it. Not all items recommended on our site are affiliate links. We only recommend items that we have used and tried. These items have brought us much success and we highly recommend them to you in order to be successful. Thank you for your trust!