Last Updated on November 20, 2020 by admin
Jobs That Pay $2000 a Month
Are you ready to earn some extra income while working from home? You can now make up to $2000 per month and all you have to do is teach English online.
The only thing that this side hustle requires, is to have a bachelor's degree in anything, be able to speak English, and having spare time.
If you have this and you are ready to teach English online, then sign up with VIPKID.
If you want to know more about how to make an extra $2,000 a month, keep reading.
But before we get started on ways you can teach English online and make at least $2000 a month, we would love for you to join our growing Facebook group right here! Be sure to give us a quick follow on Instagram as well!
We also wanted to take the opportunity to let you know that we use Affiliate links on some of our blog posts. This means that we could make a commission if you click on an affiliate link and purchase something.
Related blog posts on how to make money working from home: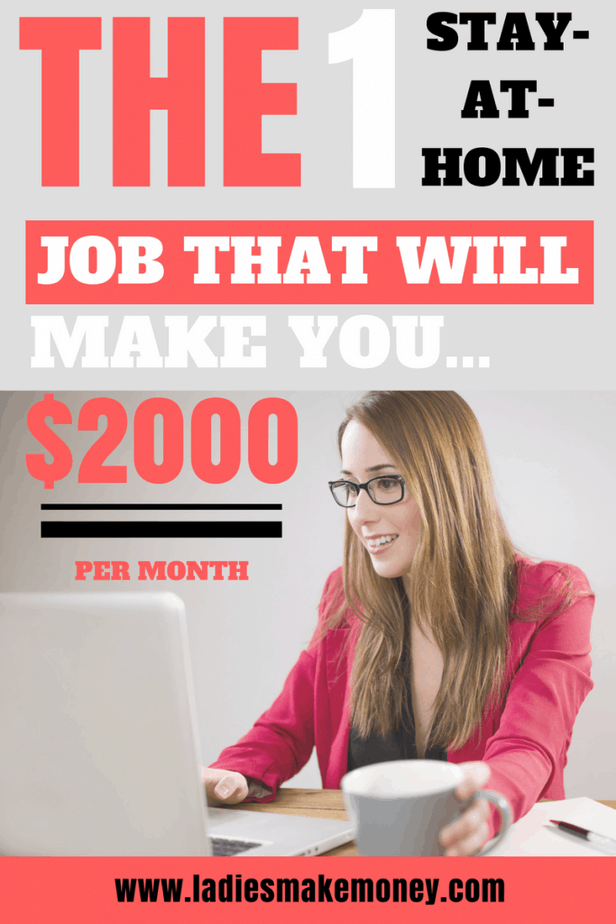 Teach English Online and earn extra income
This side gig is perfect for those wanting to make extra money while working from home.
If you enjoy working with children, you will fit right in by using your skills to teach English online.
You can get started by signing up for VIPKID here and be well on your way to making extra money.
Learn more about VIPKID and How to Make $2000 a Month
VIPKID is an online English platform that connects students from China with teachers mostly from the US and Canada.
It was started back in 2013 and already has over 200, 000 Chinese students that are eager to learn.
The platform currently houses over 20,000 virtual teachers.
The platform has designed a system that is easy for you as a teacher to use. No need to worry about coming up with a curriculum or materials.
Everything is set up and ready for you to teach English online.
All you have to do is to apply.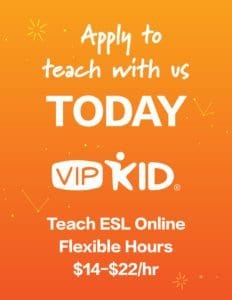 Things you need to know about teaching English online
VIPKID is pretty easy to start with. They ask for you to have a bachelor's degree but it doesn't have to be in teaching.
They also ask you to have at least one year of experience working with children before you can teach English online.
This can be in a form of babysitting, looking after your own kids or volunteering at places with Children.
Lessons to teach English online are provided to you.
The student will independently learn all lessons and then proceed to a 30-minute lesson with you which is done in a Skype-like system.
You will use interactive PowerPoint presentations for the lessons.
All lessons with VIPKID are 1-on-1.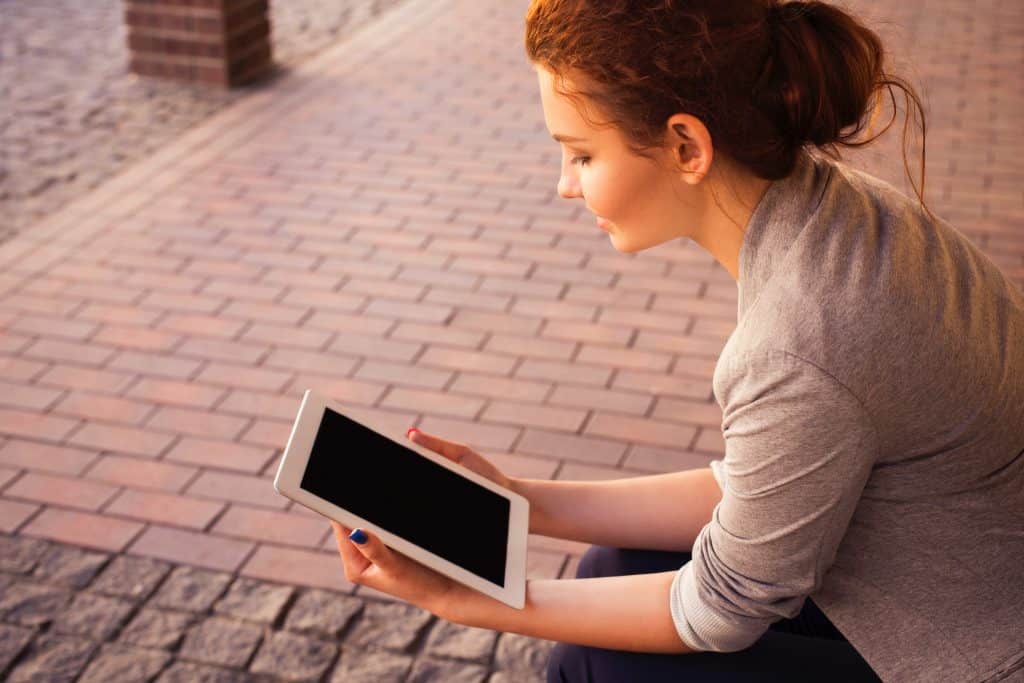 Grading the students
When you teach English online with VIPKID, you do not have to worry about preparing or coming up with lessons.
All lessons and grading are done by the team at VIPKID. You just to ensure you have the time commitment.
The good thing about VIPKID is that they are extremely flexible and you can choose your workload.
You can come with your own schedule to teach English online. This is great for those that have a full-time job and are just looking for a little extra money on the side.
PS, you do not need to speak Chinese to teach English online at VIPKID.
This is a full immersion teaching program so English is spoken in the virtual classroom setting.
Click here to apply to teach English online for VIPKID.
How much can you make teaching English Online?
They pay between $14 and $22 per hour depending on experience and other factors.
If you are a teacher, you bet you get paid more.
With this in mind, you get an additional $1 extra bonus per class you teach and another $1 if you teach 45 or more classes per month.
If you do this full time, you easily make $2,000 per month. What? We highly recommend signing up for VIPKID.
Watch the video below to learn more about this amazing opportunity.
How to apply for an opportunity to teach English Online
Ready to teach English online? If you want to make $2000 a month we encourage you to work on your goals.
We hope you enjoyed the post, but we want you to take action. Here is what you need you to need to do to apply for this amazing opportunity.
Click here to sign up and provide your basic information.
Do a virtual video interview and demo lessons – either live or pre-recorded. Watch this video.

You will need to pass the teacher prep quiz – You will be given the training material for review

You will be required to do a mock class lesson with a member of the VIPKID team.

Then you sign a contract and upload your bachelor's degree and ID.

Now you are hired and can start making some money
It's that easy. Honestly, I have had 35 people get approved since last week, if they can, you can. It's the best way to make money on the side if you are tight on cash!
Click here to apply to teach English online for VIPKID.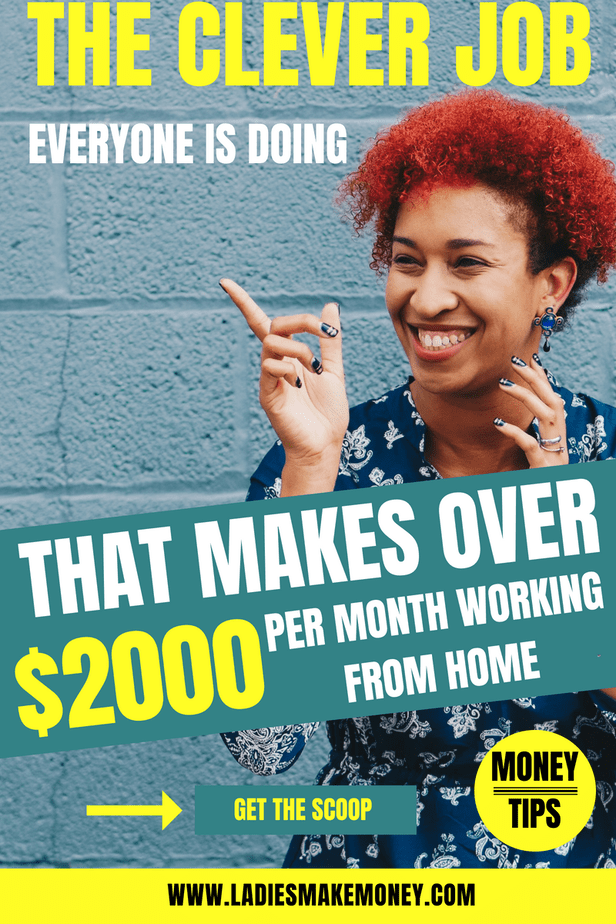 Don't miss out on money-making opportunities by signing up below:
If you enjoyed our blog we would like to have you join our email list and receive weekly money-making tips, you can join now! Don't forget to join our Private Facebook page. The page is created to share your work, pitch your services and learn from other experienced bloggers!
---
***We would like to note that this post and most posts on our blog may contain affiliate links. This means that if you purchase something that has an affiliate link, we will get a commission from it. Not all items recommended on our site are affiliate links. We only recommend items that we have used and tried. These items have brought us much success and we highly recommend them to you in order to be successful. Thank you for your trust!
The One Stay at Home Job that will Make you $2000 per Month