Did you know you could make money using social media? And the best social media marketing platform to start monetize would be to use Pinterest.  We are going to focus on showing you a few different ways you can make money using Pinterest and totally automate the process. This process will become known as your Passive Income strategy. 
Before we get started, we would love for you to join our growing Facebook group right here! You can also join our Pinterest group by scrolling to the bottom of this page! If you are looking for guest blogging opportunities or if you need a personal affordable coach to take you from A-Z, we can help you. Get the details right here! We also wanted to take the opportunity to tell you that we use Affiliate links on some of our blog posts. This mean that we could make a commission if you click on affiliate link and purchase something. 

Before we beginning, you need to ensure your Pinterest account is up to standard by following our steps by step guide outlined on this blog post: The Strategy you need to Grow your blog with Pinterest. It is crucial that you set up your Pinterest account for success. As soon as this is done then you will be ready to make money using Pinterest.
After getting yourself set up, ensure you have a system in place to get your work in front of more eyes. You can use an automating system such as Tailwind to help you with this. In fact, you can try it for FREE and see how it works. Tailwind also has a free Tribe feature that you can use to boost your account. You do not need to be part of Tailwind to use the tribe feature on Tailwind. Join our Tribe group right here. Read our blog on How to use Pinterest- Tailwind Tribes to boost your blog Traffic.
Ensure you create multiple images for your products, services or affiliate links that you will use to share on Pinterest to capture your audience's attention. Play with fonts and colors and see which image get the most traffic. Not sure where to get gorgeous stock photos for your blog that will stand out? Boss Latina has amazing stock photos you can use. Sign up here for access!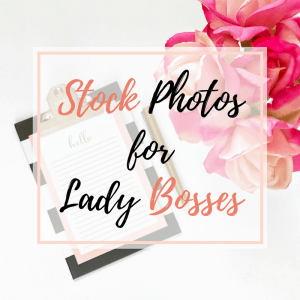 Need an example of a Pinterest image that stands out and grabs attention? Here is a strong image from House of Brazen e-Book Pinterest image.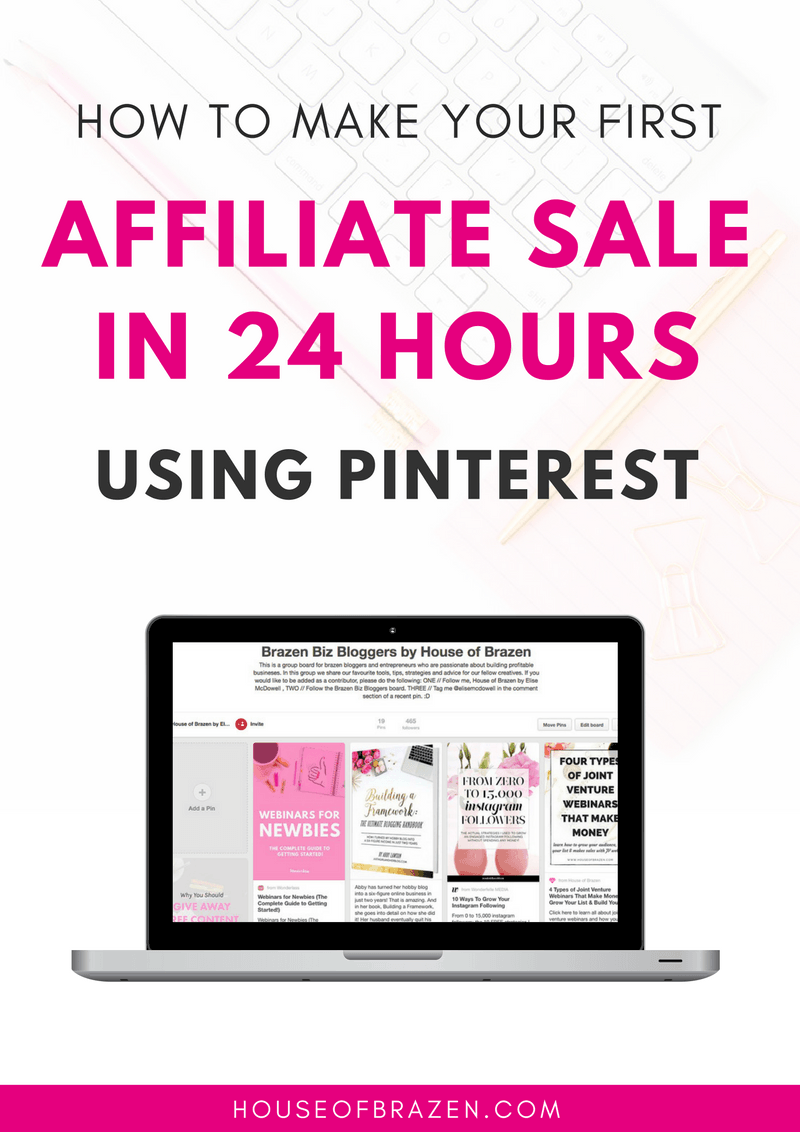 Ensure all your Pinterest images have strong keyword descriptions which will allow your audiences and clients to easily find you. This should also include the fact that you are disclosing any affiliate links you post directly to Pinterest (to be discussed further). If you are not sure how to create descriptions or where to put them for the best outcome (on both your blog and Pinterest), then read this amazing post! Your keywords is the key to ensuring you are able to make money using Pinterest.

If you want more information on affiliate marketing, check out my interview with my friend Michelle who makes over $50,000 a MONTH by using affiliates links on her blog. 
Now that we have all of that out of the way, how can you really make money using Pinterest? 
A few different ways to make money using Pinterest the easy way
You can make money using Pinterest by posting affiliate links directly to your Pinterest boards. If you are doing this, please make sure you are disclosing that it is an affiliate link. If you are not familiar with affiliate marketing and the rules, consider taking a course. Other than that, you can post a link directly to your affiliate product and when someone clicks on it, they are taken to a shop, or another site to complete the sale. For example, if you are a fashion blogger, you can link your favorite purse with a link that takes them directly to a checkout section or the store front. If you are mom blogger, you can link your amazon affiliate products to kids clothing or books etc. This is the best way of making money online especially with Pinterest. 

You might also like: How to make money in affiliate marketing in 24 hours using Pinterest. 
You can sell your products directly on Pinterest even if they are physical or digital products. If you have an eBook or have a creation on courses, stock photos, clothing, jewelry, or anything you might have made, you are able to sell it on Pinterest. Ikea and few other companies do this! Just make sure the URL that you add on Pinterest is directed to your store front or check out area. Honestly, this book will show you exactly how to do it:  How to make money in affiliate marketing in 24 hours using Pinterest 


You can promote your online business services directly on Pinterest. The best way of doing this is linking your images to a form that clients can fill out for your services. For example, if you are a wedding planner, you can create a form that offers 20% of your wedding services, just fill out this forms. This way you are collecting their information and then following up with the client later. This is an easy and effortless way of how to make money using Pinterest. 

You can make money using Pinterest by offering Pinterest VA services. Are you good at Pinning? Do you know how to use the Pinterest scheduling system such as Tailwind? Why not offer your services to busy blog? Some people charge up to $25.00 per hour for this service. Make sure you are familiar with tools such as Canva used for creating Pinterest graphics. 

Build your email list using Pinterest. Having an engaged email list is the major component to what every blogger needs to make money online. If its one thing you must do, it is to create a direct downloadable opt-in FREEBIE that you can share on Pinterest. This way people are getting added to your email list on auto pilot. You are then able to use this list to sell your services at a later stage. You might also like this: 

How to Grow Your Email List with Pinterest and Make money.
Are you currently using any techniques to make money using Pinterest? Tell us in the comments below! Don't forget to join our growing FACEBOOK group. 

HIGHLY RECOMMENDED PRODUCTS:
Shareasale affiliate program– This easy and free program is great for those looking into earning money with affiliate marketing. It's free to join and has a lot of benefits for bloggers in any niche.
Make $1000.00 in the next 30-45 days e-Book. Our e-Book is designed to help you monetize an already existing blog by using all the tools and resources we use to help us make money from our blog each month. Don't delay your income strategy. Start making some real money from your blog today.
Make money using affiliate marketing in the next 24 hours– An amazing e-Book that has helped me make money within the first 24 hours of purchasing it. I am still getting emails every day about affiliate sales that are coming through due to the strategies in this book. It specifically focuses on using Pinterest as a way to promote your affiliate link.
Use convert kit as your email platform provider. You won't regret this. You are able to easily manage your email list by dividing them into different segments. I have a list with "Ready to buy clients", "Love to read my content" and "Needs more priming for purchases". And those that barely open my emails. Start using Convert Kit today if you really want to grow your list. They also have amazing sign-up forms that you can brand to attract more clients.
Tailwind for FREE – Tailwind is one automation tool that has doubled my traffic in the last few weeks. If you are not ready to invest yet, try it out for free and see how beneficial it can be for your online business.
Making Sense of Affiliate Marketing– Want an in-depth knowledge of affiliate marketing? This course covers everything you need to know about affiliate marketing, including rules that will make your affiliate links legal. Learn the right way to promote your links on social media and more.
Boost your SEO and Blog Traffic with our course– Traffic Building Bootcamp. Everything you need to know about getting started with growing your blog traffic. It also includes a list of over 25 Pinterest groups you must join, 15 amazing Pinterest tribes to boost your traffic and which Facebook groups will help you grow. Bonus secrets on how to easily get more blog traffic organically are included in the course.  Become an affiliate partner once you join the course.
If you enjoyed our blog we would like to have you join our email list and receive weekly money-making tips, you can join now! Don't forget to join our Private Facebook page. The page is created to share your work, pitch your services and learn from other experienced bloggers!
---
***We would like to note that this post and most posts on our blog may contain affiliate links. This means that if you purchase something that has an affiliate link, we will get a commission from it. Not all items recommended on our site are affiliate links. We only recommend items that we have used and tried. These items have brought us much success and we highly recommend them to you in order to be successful. Thank you for your trust!