Last Updated on August 24, 2020 by NandiNN
How to Make Money Flipping Websites
Ever heard of Blog Flipping?
If you are looking for a side hustle to make some extra money this year?
I've tried almost everything: selling stuff around the house on eBay, writing for content mills, drop shipping, etc.
Some side hustles were successful like the drop shipping, others were not. I was always on the hunt for the next best side hustle.
One that would give me the flexibility to create my own schedule, have unlimited income and be my own boss. About two years ago, I found it: blog flipping!
But before we get started on start blog flipping, we would love for you to join our growing Facebook group right here! Be sure to give us a quick follow on Instagram as well!
We also wanted to take the opportunity to let you know that we use Affiliate links on some of our blog posts. This means that we could make a commission if you click on an affiliate link and purchase something. Please check out our full disclaimer and policy page here
Making money with a blog, is it possible?
On my blog, Millennial Money Mama, I talk to readers about making money online, starting a business, blogging, and flipping blogs.
It has been a true passion project for me that has proven very profitable, allowing me to earn $2,500/month on average, in 2017.
This year I plan to double that number and teach students along the way!
Read on to learn more about what exactly blog flipping is, how much you can make, how you can get started, and more.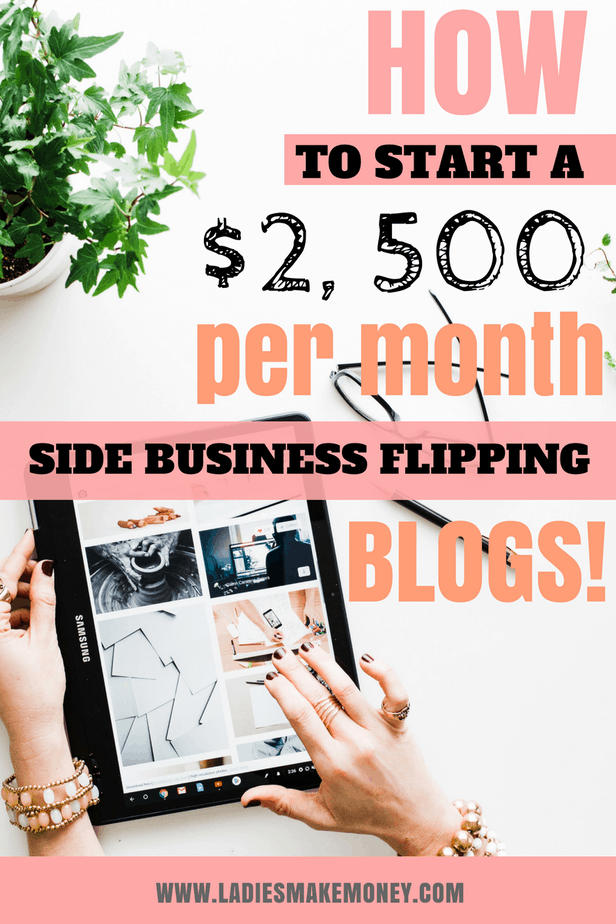 What is Blog Flipping Anyway?
Blog flipping is buying a Blog or building a blog, then selling it (flipping it) for a profit.
It works just like house flipping.
When you flip a house, you purchase a property below value or at a really great deal, then make improvements and sell it a profit.
Blog flipping works the exact same way. We want to share with you exactly how to flip a website for a profit!
How does buying websites work?
You can buy sites online through broker websites.
These are either auction or negotiation sites that allow you to create a website listing with site details, traffic stats, revenue numbers, etc.
My favourite resources for buying and selling sites: Flippa and Empire Flippers.
How does building websites work?
Building a site is simple. You have an idea, set up a domain and hosting, add content and grow the website.
Where do you sell sites?
You sell websites online! You can also sell websites in person but the near dozen websites I have sold over the past year were online.
Check out this real-life example of a blog that I recently flipped:
Monthly income: $1,100/month
Monthly expenses: $100/month
Sold for $5,500
How did I start blog flipping?
It started for me a couple of years ago.
I had just sold my first business, an eCommerce store and I was looking for something new (and profitable) to do online.
I knew I didn't want to get into eCommerce again, at least not at that time, so I came to blogging.
I found a pin and ended up reading the entire post! From that point forward, I was obsessed with blogging.
I would go to Pinterest to learn, read articles from Google, I was really in love with the blogging thing so, I decided to give it a try and I started a blog.
The blog did pretty well, hitting around 10,000 page views in the first month.
I also started earning a part-time income within a few months and growing a nice social media following.
At just under a year old, I decided to sell the blog.
I sold it for five figures!
I was thrilled and moved onto the next blog, which sold two months later for just shy of five figures! I couldn't believe it.
I continued going, building and selling and I still do it today!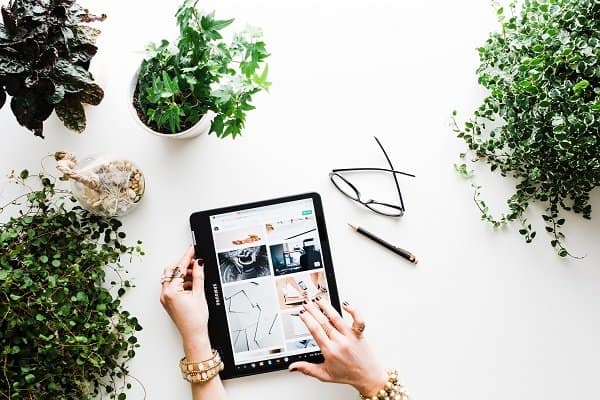 Here are some examples of blogs I have built and sold:
Mama's Hustle

Best of Budgets

Drink Coffee & Prosper

That Mom Travels
Interested in hearing how I do it?
Getting Started With Blog Flipping
It's fairly easy to start blog flipping.
You start with picking your blog niche.
You build your site around your niche.
Then, grow the website, monetize it, and in the future, sell it!
Rinse and repeat, you've got yourself a business!
This is blog flipping!
I'm teaching others how to do it too!
How YOU Can Make An Extra $30K Or More This Year
Website Flippers University takes you through the website flipping journey with me. Together we will build a site, grow it, monetize it and at the end, sell it at a profit!
You'll get weekly lessons with simple actionable tasks that you perform to build up and develop your website.
It takes 3 months. At the end of 3 months, if you decide to, I'll show you how to sell your website.
Exciting stuff, right? Blog Flipping is the best way to make extra money from home.
How to Make Money Flipping Websites
We are now going to take a look at how to flip a website for a profit. This is essentially how blog flipping works!
You will need to build a site or two, and then flip the website for a profit.
If you would like to make money flipping websites, follow the steps below.

Here's what the plan for Blog Flipping looks like:
Month 1
Month 1 is the foundation phase. After picking your niche, you'll start the build.
This involves picking a professional theme, customizing your site, adding plugins and more. Once this is done, you'll be ready for content.
You will learn my blueprint for churning out high quality, engaging articles that can go viral.
Month 2
Month 2, we continue with content and also add promotion. We'll dive into the social media and build out your fan base social networks. You will create evergreen content, promote it, and target your audience so traffic can start to build.
Month 3
Month 3 is for monetization.
We'll talk about the various website income streams and show you how to start earning money with your site.
Month 4
Sell it! I'll show you how to sell your site. Selling is not mandatory. If you decide to keep the site or sell in the future, that's perfectly fine.
If you do decide to sell your site, I'll show you what process to go through, what broker's I recommend, how to set up your seller listing, how to promote your sale and much more!
How Much Can You Make Flipping Sites?
Last year I made over $30K. This was while blog flipping part-time.
Imagine if you flipped multiple sites every single month or more. With the right technique, the potential to make a lot of money is definitely there.
Make this a side hustle or make it your full-time job, the choice is yours!
Getting Started with Website Flippers University
Ready to join us?
You'll get access to the course and exclusive invite to our Facebook mastermind where you will interact, network, and learn from other students.
Use code LADIESFLIPBLOGS to grab $20 off the first month! See you there. Questions? Ask away in comments and we'll reply ASAP.
Click here to join the school and learn all about flipping blogs.
Is Blog Flipping The Right Side Hustle For You?
Blog flipping is perfect for anyone that is not wanting to own a website or a blog for long.
Or if you like to make quick money, you can start and sell blogs for extra cash!
People are looking to start blogs but the easier it is for them, the better and that is why blog flipping is becoming extremely popular.
You will be delivering a site that is partially built and ready to continue growing. The new owner will have little to do in terms of the start-up process.
Are you ready to make money flipping websites? Tell us in the comments below!
If you like Blog flipping, you might also like:
10 Ways a Virtual Assistant can help you make money online
A Girl's guide to making your first $100 online with your blog
Why you need a social media and content marketing calendar
How to write blog posts for maximum impact
Be sure to pin this here if you loved this post.
If you enjoyed our blog we would like to have you join our email list and receive weekly money-making tips, you can join now! Don't forget to join our Private Facebook group. The page is created to share your work, pitch your services and learn from other experienced bloggers!
---
***We would like to note that this post and most posts on our blog may contain affiliate links. This means that if you purchase something that has an affiliate link, we will get a commission from it. Not all items recommended on our site are affiliate links. We only recommend items that we have used and tried. These items have brought us much success and we highly recommend them to you in order to be successful. Thank you for your trust!
How to Start a $2,500/Month Side Business in Blog Flipping