Last Updated on April 13, 2019 by admin
Starting a Freelance Pinterest Assistant Business
Are you looking for ways to make extra money online? Or are you looking for work from home opportunities that will actually pay well? If so, then becoming a Pinterest Virtual Assistant might just be the job for you!
If the thought of making extra money using social media excites you, I am happy to tell you that this could become a profitable side or full-time business for you.
Becoming a Pinterest virtual assistant is not as difficult or intimidating as most people think! With the right tools and steps, you can set up a profitable side business.
We are now going to share a few tips on how to you can become a Pinterest VA and as well on where to find Pinterest virtual assistant jobs that pay good money.
But before we get started on how to become a Pinterest Virtual Assistant, we would love for you to join our growing Facebook group right here! Be sure to give us a quick follow on Instagram as well!
We also wanted to take the opportunity to let you know that we use Affiliate links on some of our blog posts. This means that we could make a commission if you click on an affiliate link and purchase something. Please check out our full disclaimer and policy page here.
What is a Pinterest Virtual Assistant?
I have often talked about freelance virtual assistant which you can also offer as part of your services, but we really wanted to focus on the steps needed to become a successful Pinterest VA also known as a Pinterest Manager!
But before we go further into this, we need you to really understand what it takes to become a Pinterest Virtual Assistant and exactly what is involved. This will ensure that you start your new career on the right path.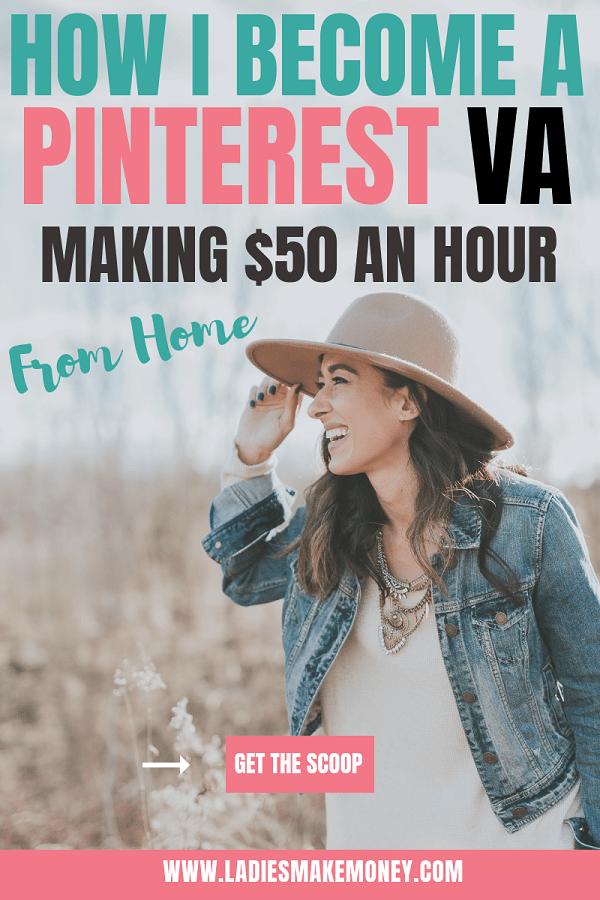 Back to what a Pinterest VA is.
A Pinterest Virtual assistant is a popular role that involves you helping and nurturing clients' businesses by using Pinterest!
Bloggers and small businesses typically use Pinterest to drive massive traffic to their websites and blogs daily. But without the proper understanding of this social media platform, many are not seeing the results that they so wish to have.
Pinterest is more of a search engine platform rather than a social media platform and that is why making it work is hard for so many.
With this in mind, the CONSTANT NEED for a great Pinterest VA is continuously growing.
You also need to understand that most business owners and bloggers do not have the time required to properly learn the ins and outs of Pinterest and that is why outsourcing this service is way easier than handling it themselves.
Because of this, your service becomes needed and due to the ever-changing algorithm of Pinterest, your services will be needed for a long time.
If you are ready to start a new career as a Pinterest Virtual Assistant, I would definitely grab this FREE Pinterest VA Prep Book today to help you take the right action towards your new career!

Pinterest Virtual Assistant Services
They are a few things you can do as a Pinterest Virtual Manager or Pinterest VA:
You can design outstanding Pinterest images/graphics for your clients

You can clean up a clients' Pinterest account to better align with goals they wish to achieve

You can do Pinterest keyword research which is crucial to Pinterest Success

Organize Pinterest boards to help your client get better results

You can schedule Pins or Manually Pin your clients work

You can work on promoted pins

Review Analytics and make better suggestions
There is so much you can for your clients. You can also choose to be a pro in one specific area and offer that. For example, you might be extremely great at creating Pin graphics.
These pin graphics can produce major viral pins for your clients which is a big win in my books!

How Much Can You Make as a Pinterest Virtual Assistant?
What you make as a Pinterest VA will be greatly impacted by the amount of experience you have and what you have to offer. I do not expect a new VA to charge me premium prices if they have no experience growing and working with Pinterest.
A beginner Pinterest virtual assistant may charge a minimum of $15 per hour and work themselves up to even $50 per hour.
I have worked with an amazing Pinterest manager that typically puts in 4 hours a week for me at $50 per hour.
If you have multiple clients you can make a decent income.
The more advanced you are, and the more experience you get, you can easily make between $500-$1000 per month and even more.
In fact, I know a Pinterest Manager that charges $750 a month to manage premium clients' accounts.
By teaching yourself steps to better manage a Pinterest account as a Pinterest Manager will really help you in landing freelance clients and securing high paying side jobs.
As a minimum amount of income you can make as a Pinterest Manager, I would say absolutely more than $1000.00 per month.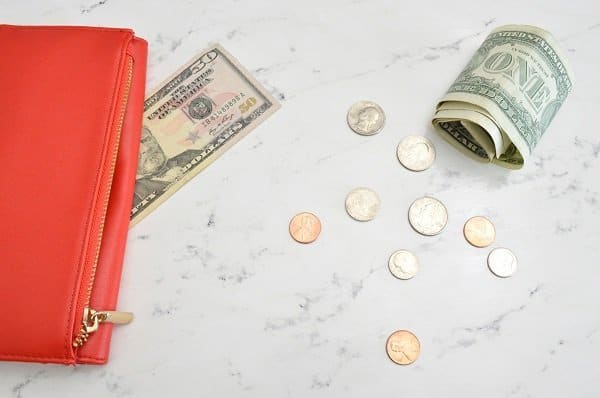 Pinterest Virtual Assistant Jobs
Becoming a Pinterest Virtual Assistant is one thing, finding and landing jobs is another.
There is no point investing time and education into prepping to be a Pinterest Manager if no one is going to hire you.
As you already know, there is a high demand for Pinterest Va services and Pinterest Managers. And we know you can make a pretty decent income by becoming a Pinterest Virtual Assistant.
If you are not sure how to get clients, I suggest seriously hoping on this waitlist, where you can learn more about how to find prospective clients and exactly how to pitch your services to them.
Pinterest Manager – How to Get Started
Now that you know that this career is totally worth it, we want you to be the best you can be. With every new career or job you undertake, you will need a bit of training.
The training is really the knowledge you will require to be a great Pinterest Manager as well as knowing exactly how to run your Pinterest Virtual Assistant business!
With this in mind, I suggest learning from my very two good friends Kristin and Gina!
They are geniuses when it comes to Pinterest. Read there blogs such as this one or even this amazing post!
My all favorite Pinterest resource is their new course – Become a Pinterest VA Today! This course is designed for the following people:
Those looking to make extra money every month

Stay at home moms looking to add extra cash to their accounts

Entrepreneurs looking for a new career path

Those looking for amazing work from home gigs

Those looking to become social media influencers

Those looking to help grow other people's businesses
Become a Pinterest Virtual Assistant Today!
Only sign up to become a Pinterest VA today if you are really serious about making extra money. This work from home job will help you earn extra money every month and it can easily become your full-time job!
The course is available 4 times a year and fills up really fast.
Be sure to sign up for the waitlist immediately for an opportunity of a lifetime.
If you are looking for other ways to make money on Pinterest, this post has 9 major ways to do so!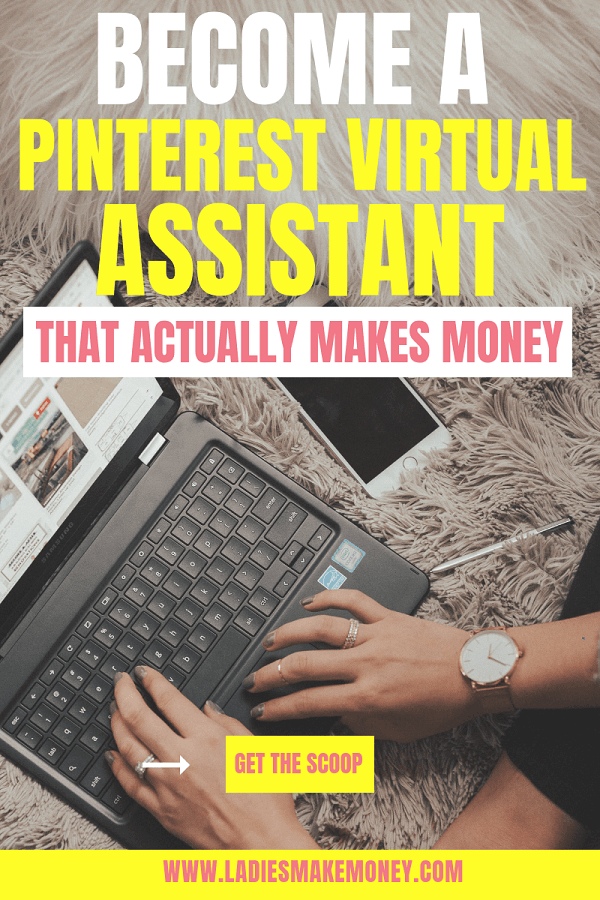 Related:
10 Things you are doing wrong on Pinterest that needs to Stop
A list of 50+ Pinterest Group Boards for Bloggers to build Traffic
5 Ways to make money using Pinterest the easy way
Are you ready to become a Pinterest Virtual Assistant today? If you do start your business, be sure to share it with us below! We would love to feature you as well as promote you in future blog posts. Looking forward to hearing from you all!
Find more amazing Blogging and Entrepreneurship tips here!
If you enjoyed our blog we would like to have you join our email list and receive weekly money-making tips, you can join now! Don't forget to join our Private Facebook page. The page is created to share your work, pitch your services and learn from other experienced bloggers!
---
***We would like to note that this post and most posts on our blog may contain affiliate links. This means that if you purchase something that has an affiliate link, we will get a commission from it. Not all items recommended on our site are affiliate links. We only recommend items that we have used and tried. These items have brought us much success and we highly recommend them to you in order to be successful. Thank you for your trust!
Become A Pinterest Virtual Assistant That Actually Makes Good Money