Last Updated on March 23, 2021 by NandiNN
What To Do If You Desperately Need Money
Do you need money desperately to pay for rent or bills?

I get it, things are hard and I am sure you are doing what you can to scrape up enough change to pay for food or a pending electric bill.
Believe it or not, I have been there.
I remember losing my job over something so silly, I was pregnant and the bills were due in 2 weeks.
And I sat crying in my car screaming "I need money desperately today"!
I was thinking to myself, I am in desperate need of money and I am 4 months pregnant!
How am I going to make it?
That is well in the past now and I am hoping never to find myself in that position or situation again.
Financial stress is no fun.
I managed to dig myself out of that hole and whenever I need money desperately these days, I look into my emergency funding.
I even built my family a nice "in case of an emergency binder" which has made a world of a difference.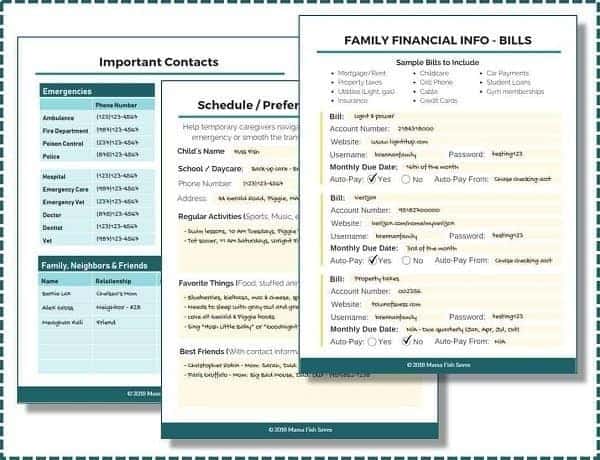 Grab this to start your own in case of an emergency binder
For those of you who asking yourselves this:
What should I do if I need money desperately?

I need money now and I have no idea where to get some?

Where should I go if I am in need of money desperately?
I am here to tell you that there are plenty of ways to make extra money fast if you work hard.
We came up with a fantastic list of ways to get money now which requires little effort and others may require you to do a little bit of work upfront.
Keep in mind that they will all go a long way to help you if you need money desperately and I suggest trying as many of them on the list as you possibly can.
The sooner you start with these side hustles, the sooner you will get paid.
Most of this payout your money using PayPal which takes about 3-5 business days to transfer over to your account, so keep that in mind as well.
Don't forget to grab this monthly income task list which is totally handy for those looking for the best ways to make money during summer.
The monthly income task list is totally free and you can grab it today to keep track of your income!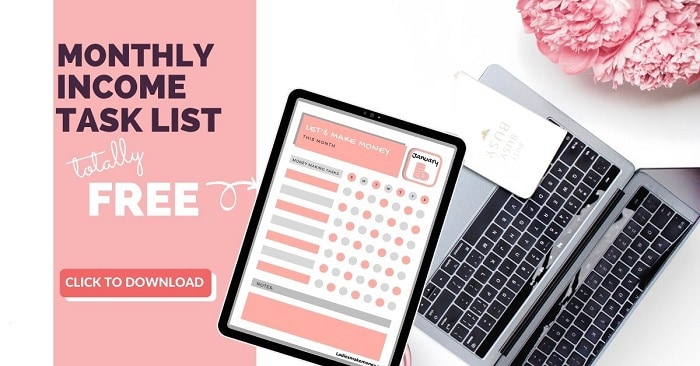 With so many amazing questions from my readers, I was inspired to write this post.
As always, I always do a shout of questions that my readers ask in case you had the same questions and these were the popular ones:
How can I get emergency money fast?

I need money desperately for free, how can you help?

How can I get free money now?

Is there such a thing as free money?
These all interesting questions and I am hoping to help as much as I can.
The last question is pretty interesting, and I am here to say, yes you can get free money.
Find out below.
If you are in desperate need of money fast, keep reading as we have several tips to help!
For now, before we learn more about what to do if you need money desperately, we would love for you to like our growing Facebook page right here! Be sure to follow us on Instagram here.
We also wanted to take this opportunity to let you know that we use Affiliate links on some of our blog posts. This means that we could make a commission if you click on an affiliate link and purchase something. Please check out our full disclaimer and policy page here.
Here is How to Get Money Today For those That Need Money Now
I am so glad that you are here today.
My goal is to help as many as I can by providing information that has personally worked for me in the past.
You will find a lot of opportunities available on what to do when you desperately need money.
Some opportunities can be done right away, others take a little time to see and get results.
This post is perfect for anyone that is looking for desperate ways to make money because they need it right away.
If this is you and you are desperate for money today, keep reading below.
1. Use Apps That Give Free Money
For those that asked the question: "How can I get free money now?"
This is for you.
Try using apps that pay you money each time you complete a task.
This is pretty much free money getting thrown at you, so I encourage you to take advantage of this.
Be mindful of apps out there that claim to help you earn money, but first, you need to enter your credit card or make some sort of payment.
This is a scam and you should absolutely stay away.
Instead, sign up for these apps if you need money desperately:
Try these if you desperately need money fast!
2. Sell Household Items for Quick Cash
If you are completely broke, or extremely tight on cash right now, I suggest taking a hard look around your house and try to find a few household items to sell for quick cash.
This is the fastest way to make extra cash especially if you desperately need money!
Selling items around your household is a fantastic way to make extra cash fast to start an emergency fund, save money, or pay off bills.
In fact, I can tell you that I tend to buy second-hand things all the time especially if I am tight on cash.
So if you have household items to sell, consider selling them today.
Here are a few examples of household items that can you sell for money:
Electronics

Brand Name Shoes and Clothes

Kitchen Gadgets

Outdoor Furniture

Appliances

Gift Cards
You can also grab this epic checklist of household items to sell (we have 40 ideas available to you)!
You can find it in our free library of goodies. Just sign up here!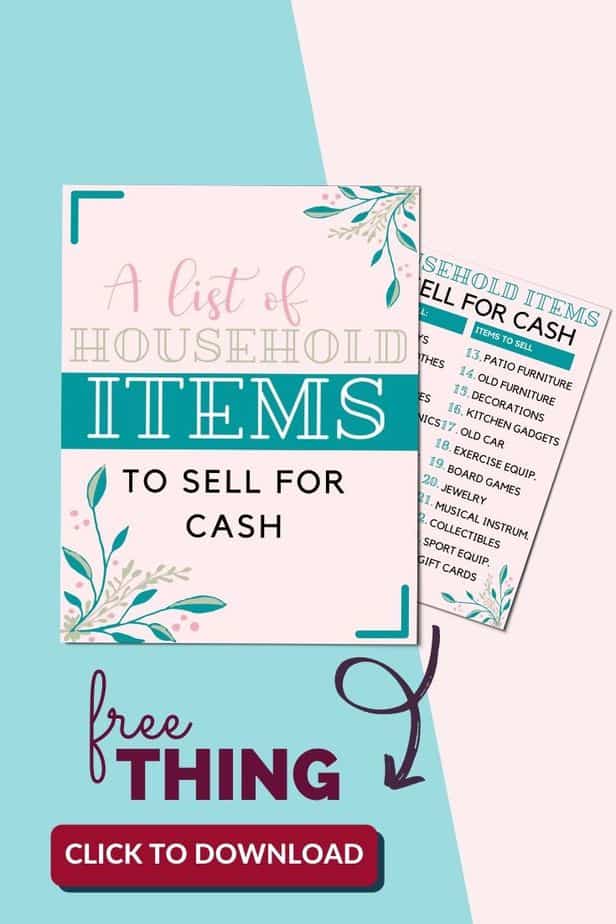 3. Perform a Task on TaskRabbit and Get Paid
What should I do if I need money immediately?
Unfortunately, this has become a reality for many people.
Consider becoming your own boss and become a Tasker today to make money fast!
Be sure to sign up here.
What is TaskRabbit?
TaskRabbit connects busy people in need of help with trusted local Taskers who can lend a hand with everything from home repairs to errands.
As a Tasker, you can get paid to do what you love, when and where you want — all while saving the day for someone in your city.
6 ways to make money with TaskRabbit when you are in desperate need:
Create your account by signing up here. Then download the Tasker app to continue registration.

Select what services you want to offer and where.

Confirm your identity and submit business verification, (as required).

Pay the $25 fee – In applicable cities, you can be charged a $25 registration fee that helps them provide the best service to you.

Set your weekly availability and opt-in to receive same-day jobs.

Grow your business on your own terms.
Ready to make money your way with TaskRabbit?
Be sure to sign up right here.
4. Walk Dogs If You Need Money Now
You can easily make $200 fast for walking dogs if you have a consistent clientele.
This one is for dog lovers.
If you love dogs as much as we do, and you need money desperately, then you have the option of pet-sitting or dog walking or even doing both to make quick cash!
As a pet sitter, you are mostly responsible for caring for the animals while their owners are away, either for one day or for more than an extended period of time.
Expect to play with dogs, feed them, and possibly drive them to and from the vets and grooming appointments.
Some pet owners may also ask you to clean up, water plants, or bring in newspapers and mail around the house if you are petting sitting for an extended period of time.
As a dog walker, you can also be expected to take the dogs out, either individually or in small groups, and simplify just walk around.
The choice is yours on how you want to do it.
The more dogs you can take for a walker at a time, the more money you can make daily.
This job is perfect for those that desperately need money fast.
If there are any pups in your neighbourhood that need to be walked, you could gather them together at the same time and start making extra money on the side right away.
Apps like DogVacay and BarknBorrow can connect with those who might want your services.
Rover is also my go-to app for finding jobs.
Make money fast today by becoming a dog walker!
5. Deliver with Postmates
Simply download the free Postmates Fleet app for iOS or Android and go online whenever you want to make money quickly.
Postmates is a courier service that connects people who want groceries, goods, and food delivered to their homes at any time of day.
People are definitely willing to pay a few extra cash to get things delivered to them and this is where Postmates comes in.
If you desperately need money fast, I recommend you deliver for Postmates.
Postmates is a delivery service that was founded in 2011 and prides itself on delivering "anything, anytime, anywhere."
And you can find Postmates in over 2,940 cities across the U.S., and order from over 350,000 restaurants.
Be sure to sign up now to start receiving gigs.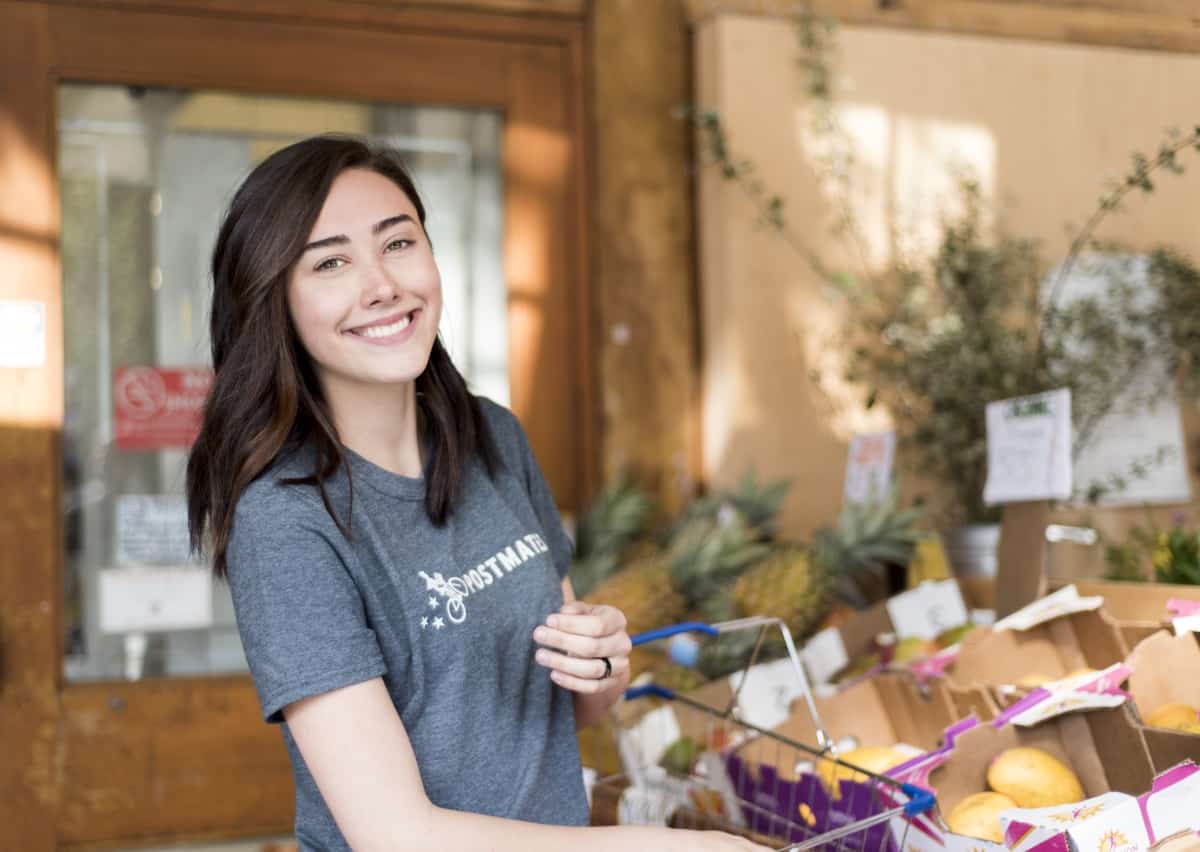 6. Need Money Desperately? Get Paid to Refer Friends
Did you know that you could earn money by inviting friends to use services and programs that you like and are already using?
Yes, you can.
If you are already using a product or service that you enjoy, simply check to see if they have a referral program.
For example, last night my husband and I order food using Skip The Dishes. Well, I saw that they had a referral program, so I shared that with my friends and I got $15 within 10 minutes.
They give out $5.00 per referral.
You can click over to my referral link to see how it works.
Here are a few ways you can earn extra cash if you need money desperately:
Find more creative ways to make money on the side by referring friends in this blog post!
We listed so many great opportunities for those that are in desperate need of money fast.
7. If You Need Money Now, Share Your Opinion
Yes, my friends, you can get extra cash for sharing your opinion.
There are brands and businesses who care about your opinion or what you have to say and they are willing to pay you for this opinion!
One of my favorite apps for sharing my opinion is MyPoints!
I have always encouraged any that has needed money desperately to try them out.
With MyPoints, you can earn $5 when you take 5 surveys today.
Redeem your points for gift cards from your favorite brands or cash via PayPal.
Other places that pay you for their opinion:
8. Get Free Money Right Now for Signing Up With Swagbucks
Did you know that you could earn money online for free just for surfing the web, watching videos, and filling out simple survey questions?
When I first came across this concept a few years earlier, I was sold and jumped on it right away.
For example, simply downloading the Swagbucks Extension button on your computer (browser) and using this to surfer the net could earn you extra cash quickly.
This is perfect for those that need money desperately and is trying to find ways to make money quickly. It was one of the ways I was able to make money on maternity leave 3 years ago.
This company has paid out almost $400 million in cash to members to date!
So if you desperately need money, be sure to absolutely give them a try.
You might be surprised.
You can also earn gift cards on Swagbucks that can be used to purchase things.
9. Get Money Fast By Offering Services
Fiverr is a great place for any that is in desperate need of money fast to register their names to score jobs.
Just like TaskRabbit, if you are looking to get paid for doing easy jobs from home you could offer your qualifications and services on Fiverr.
Do you have products or services you can offer or sell?
You can do just that on the Fiverr app.
If you have creative skills, and I bet you do, you can get paid to use those awesome skills easily with Fiverr.
Find writing gigs, design work, and much more on the platform!
You won't get rich overnight, but you can find jobs and clients that can turn into big payouts down the line.
The more unique your qualifications are, the more jobs you will end up getting.
Be sure to sign up right here for your opportunity, especially if you are in desperate need of money fast!
10. Sell Your Designer Clothes and Bags If You Desperately Need Money
We already mentioned how you could sell your household items to make quick cash.
But if you have designer clothes and bags laying around, be sure to sell them to make extra money today if you are in desperate need of money.
I once sold my Michael Kors purse for $300 (yes it hurt a little), but I was able to make up the difference in cash I needed to pay my phone bill.
Desperate times call for desperate measures.
And this is honestly the way to make extra money if you are desperate for money today.
You can check out Rebag to sell your designer bags online.
11. Sell Unused Gift Cards
If you have used gift cards lying around, and you know that you are not going to use them anytime soon, be sure to get rid of them by selling them off.
There is no use in having them collect dust or expire.
If you are desperate for cash, then I really recommend you get rid of your gift cards and make that extra money.
Did you receive a gift card for a store that you don't shop at or that's not close to your home?
Get rid of it and make extra money quickly.
I recommend using a site like "Raise" to sell your unwanted gift cards for money.
What if you do not have any used gift cards?
I have a whole list of creative ways to get free gift cards fast.
Go ahead and read that post! Once score yourself a few gift cards, sell anything that you do not want.
12. If you desperately need money, rent out a room in your home
If you desperately need money, I would seriously consider renting out a room in your house.
Similar to being a landlord for residential homes, you could seriously earn a good amount of money just for renting out your space.
I have a friend that frequently rents out her one-bedroom apartment a couple of times each month.
This alone could earn you approximately $150 a day depending on what season you are renting it out.
There are a lot of budget-conscious travellers who would rather book a room with Airbnb instead of renting a hotel room. as prices are generally more affordable.
If you want to make more money renting out your space and become a successful Airbnb host, you must offer a clean and cozy place for your guests.
You'll also need to consider location in terms of where major tourist attractions are located.
Find out how much you can possibly make renting your room on Airbnb by going here to calculate!
This is one of the fastest ways you can make quick cash if you are in need of money desperately.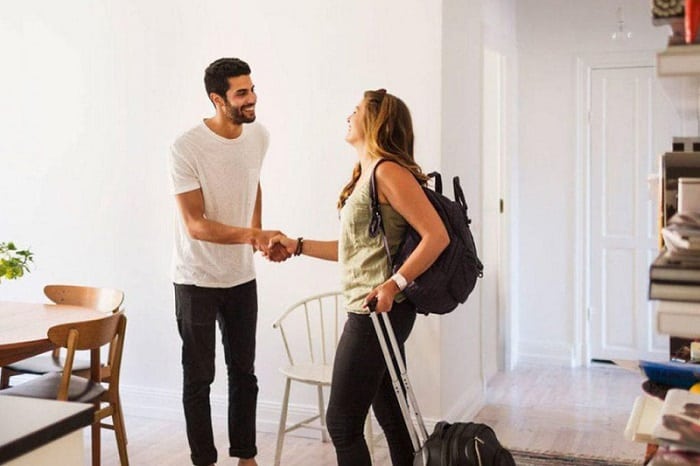 13. Get Paid To Housesit
Did you know that you can get paid to house sit around the world?
This job is perfect for those that need money now to pay for bills and other debts.
Housesitting and Pet Sitting is really easy to do and you can find many sites to sign up for this side job.
Again, you won't get rich, but it is a good way to earn the extra money that you might need quickly. Start with a trusted site like TrustedHouseSitters.
TrustedHousesitters launched in 2010 with a simple mission: to keep pets happy and safe in their own homes.
Every day, TrustedHousesitters connects thousands of home and pet owners with care-orientated sitters who will look after their home and pets for free, in exchange for a place to stay.
Sign up to do for your opportunity to make some fast money. As I mentioned, if you need money desperately fast, this side hustle is perfect for you.
You get paid for watching a house or two.
Who wouldn't want that?
14. In need of money desperately? Sign Up for Cashback Sites
The best way to make money fast is by getting cash back every time you shop.
I know most of us shop as there are certain things that we absolutely must have in order to survive. And that's why it is a great idea to sign up for cashback sites to get your money back.
Honestly, if a FREE app or a credit card company is willing to give me money back as an incentive, then I would be all over it.
Getting $10 here or $20 there every month is some money back in my pocket.
I have signed up for a few cashback apps in the past and my favourite ones are:
Rakuten (for Canada) – Rakuten (US)
Be sure to sign up for one or all of them and be sure to also add the browser extension for a better experience!
I have literally earned thousands of dollars each time in FREE money just by becoming a member of these apps.
They are FREE and they can get back so much money every time you do shop!
You can earn up to 40% cashback on the things you buy online so get that money if you can.
15. Sign to Deliver Food With Instacart
I had a reader email me once:
"I desperately need money! What can I do for quick cash?"
This is the perfect time to deliver groceries if you are desperate for money today.
You can do that with Instacart!
If you really want to increase your income for some extra cash, you want to work with a delivery company like Instacart.
It works very similarly to UberEats, this is a company that pays you to help pick up customer orders from the grocery store and delivery them to their door.
I have personally used them and I love the service in terms of receiving groceries.
You can do this on the side over the weekend or in the evening during the week.
They are flexible and can work with your schedule.
You just need to have a car.
Learn more about working with Instacart, here.
16. Get Paid to Lose Weight
If you are looking to get money instantly, this may not be the job you should focus on doing.
But if you are desperate for money help, this side job could be useful.
We found a way for you to lose that extra pound and get paid for doing just that!
The magic key is for you to use the HealthyWage app.
You can start your HealthyWage challenge today and get paid for losing weight.
Who knew that this was even possible to do?
HealthyWage uses cash-based challenges designed to help end procrastination, encourage perseverance, and harness the power of your desire to avoid losing your wager.
So if you want to take a bet on yourself and actually lose some weight, then do it, we are rooting for you.
Go ahead and calculate how much you could potentially make by using this calculator!
Then proceed to make your bet, and lose that weight. If you lose weight on the estimated date you predicted, you win! Ready to make money by losing weight?
You can read our full review on how to get paid to lose weight with HealthyWage on that post.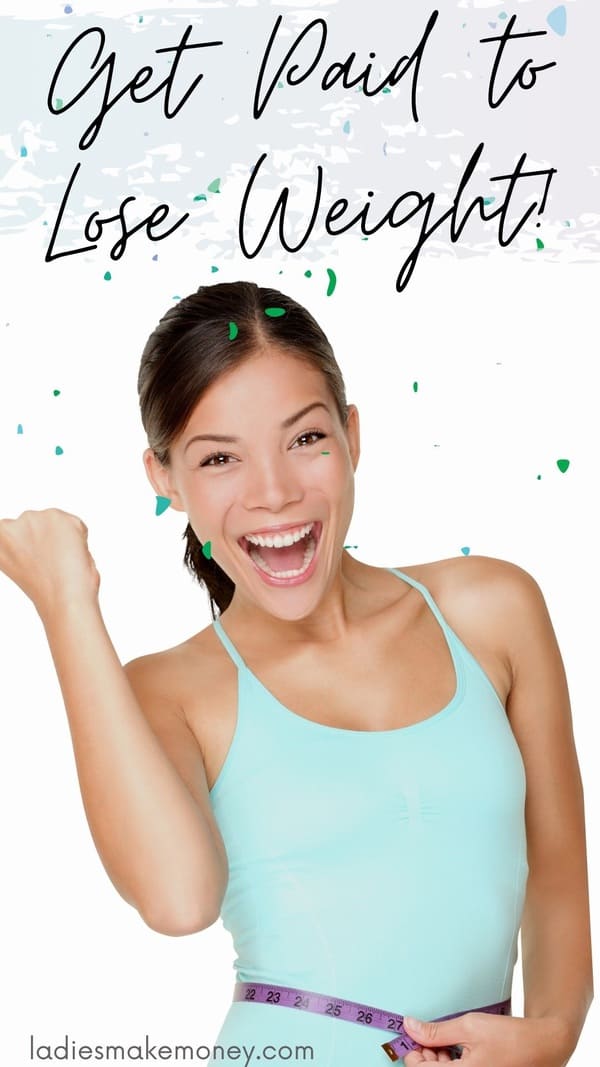 17. Become A Baby Sitter
Are you an experienced babysitter?
You can make extra money caring for kids or the elderly from home or their homes.
I suggest using a great service like Care.com to find your sitting jobs.
The website provides a platform for finding high-quality jobs that can lead to sustainable, meaningful careers.
Go ahead and create your profile, and in doing so, you will have the ability to search for the type of care you want to provide along with your desired location.
They offer so many amazing services on the platform which makes finding a job so much easier.
Here are few other things you can apply for if you are in desperate need of money and you need to make quick cash:
Babysitting

Dog Sitting

Daycare and Child Care

Nannies

Senior caring services
And so much more.
And there you have it, an epic list of things you can do if you are in desperate need of money fast!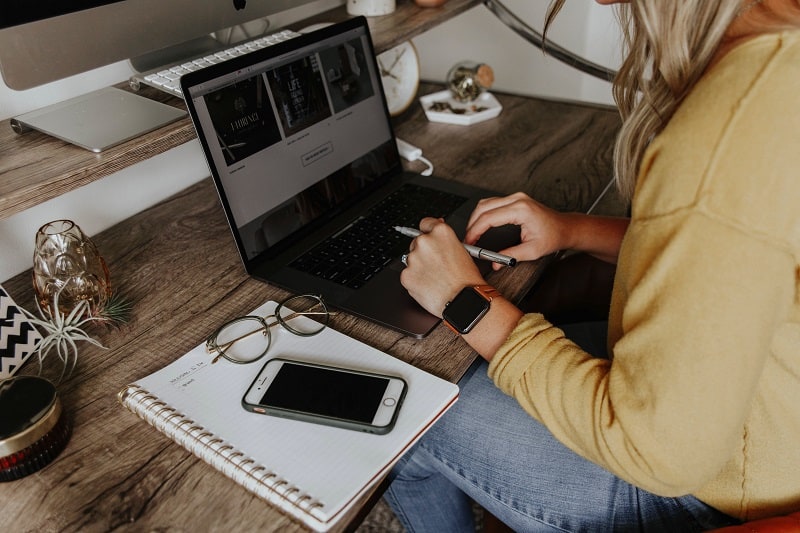 Other things you can do if you desperately need money:
People are always going to be in desperate need of money, but for some, they might need it more than others.
Do keep in mind that there are so many ways to make $1,000 or more without putting yourself in more debt such as getting a loan or getting money from family or friends.
But sometimes things can get stressful.
So try to find a job if you can or ask for some help from those that can help.
Here is what to do when you are desperate for cash (additional tips):
If you are extremely stuck, be sure to reach out to friends and family for help.
Don't forget your local community centers as they can also help.
Try to avoid things such as getting a loan or going to those day loan companies. I did this once and it totally sucked.
I know that you are desperate for cash but think about any consequences that might happen if do the wrong thing.
It might impact you for the rest of your life.
We hope our tips on what to do if you desperately need money helped you a little.
Tell us your thoughts in the comment section.
Read this next:
If you enjoyed our blog we would like to have you join our email list and receive weekly money-making tips, you can join now! Don't forget to join our Private Facebook page. The page is created to share your work, pitch your services, and learn from other experienced bloggers!
---
***We would like to note that this post and most posts on our blog may contain affiliate links. This means that if you purchase something that has an affiliate link, we will get a commission from it. Not all items recommended on our site are affiliate links. We only recommend items that we have used and tried. These items have brought us much success and we highly recommend them to you in order to be successful. Thank you for your trust!
I Need Money Desperately – Here Are 17 Ways To Make Quick Cash NOW