Last Updated on March 15, 2021 by NandiNN
Finding Proofreading Jobs
Can you really make over $40, 000 on the side proofreading anywhere?
And is it really possible to do so in 2021?
I am so glad you are here today and that you are interested in starting a side business as a proofreader.
And even if you are looking for ways to make the extra money on the side, proofreading may just be the side job for you.
Today we will be doing a full review and determining exactly if Proofreading might be your dream job and we are going to share exactly how much money you can make as a proofreader with Proofread Anywhere.
If you are at home and you are looking for ways to make money on the side, we highly recommend that you grab a cup of coffee and continue reading this post.
Our ultimate goal is to share with you every opportunity out there that can potentially bring more value to your life by sharing high-paying job opportunities.
Learning how to start a career in Proofreading from home with Proofread Anywhere is the best high-paying option you will ever get into!
And after reading about how one of my good friends in the blogging world was able to make just around $40, 000 per year proofreading, we knew this opportunity could help so many others out there.
For anyone looking for ways to make really great money from home, Proofreading could really be the answer you need to start making that extra cash.
Examples of women entrepreneurs making good money:
If you are ready to find out how to become a Proofreader and exactly how to find Online Proofreading jobs for beginners, we are happy to guide you through the process today!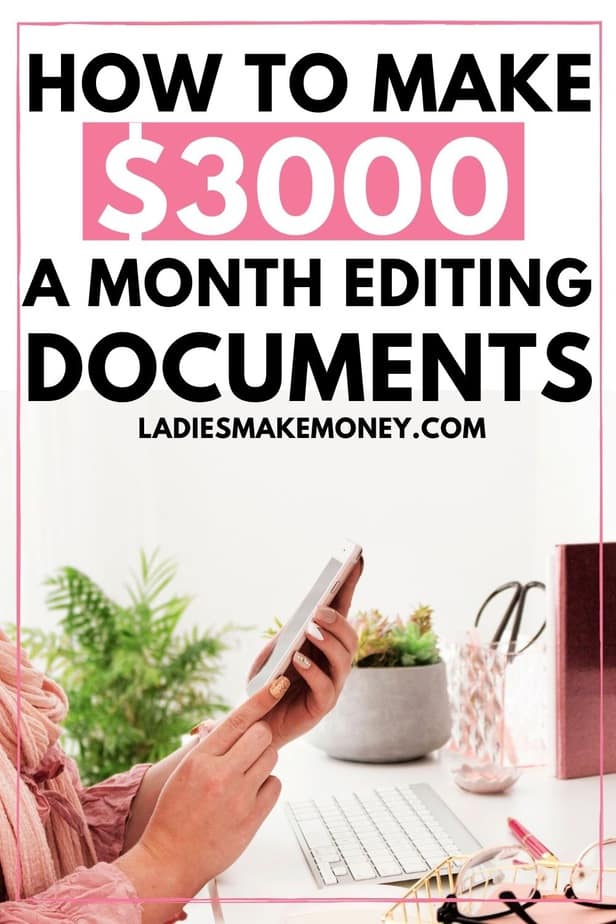 But first, we need to take a few steps back.
We first need to first understand what proofreading is and by knowing this, you can make your own informed decision based on if you want to make money as a Proofreader or not.
The only way to really make good money is to be passionate about what you are getting into in the first place.
Otherwise, you are bound to quit sooner than you think.
So with that in mind, we wanted to explore what Proofreading really means.
What is Proofreading?
Do you have an eye for errors?
If you do, then a proofreading job might be just what you need to make extra money on the side.
With so much happening online these days, online proofreading jobs keep growing in the masses.
Proofreading is basically when you take a piece of content that someone wrote (like this blog post) and edit it to make it better than it already is.
It's usually the very last step most people take before sharing content online.
In most cases, it involves correcting grammatical errors like misplaced commas and getting rid of any spelling errors.
And even if they are tools available like Grammarly out there, they don't always pick up the errors, trust me.
Don't get us wrong, we love Grammarly!
In fact, this post was proofread by Grammarly!
But just like humans, it doesn't always catch everything.
With that in mind, there are lots of opportunities for work, and one such opportunity is that of proofreading.
That's where a proofreader like you comes in handy.
It really takes someone with a good eye to catch little mistakes that we often miss.
With this in mind, do you want to get paid to Proofread from home?
Before we get started on how you can make money Proofreading Anywhere, we would love for you to like our growing Facebook page right here! Be sure to follow us on Instagram here.
We also wanted to take the opportunity to let you know that we use Affiliate links on some of our blog posts. This means that we could make a commission if you click on an affiliate link and purchase something. Read our full disclosure and blog policy for more information.
If you read our blog, you know that we often recommend high paying jobs like becoming a proofreader.
But lately, we have received so many great questions about what is involved and required to become a proofreader and that is what inspired us to write this post.
Some popular questions we received:
How do I become a proofreader?

Where can I find proofreading jobs?

Do you need qualifications to be a proofreader?

What is a freelance proofreader?

And What do Proofreaders do?
If you were one of those that asked these questions, thank you.
They are all really good questions and we are hoping this post answers most if not all your questions.
Proofreading for money is definitely possible, keep reading to learn more about how to get started.
Get Paid To Proofread from Home
If you have come this far, it means you are potentially exploring the opportunities involved in how to become an online proofreader as well as how to get paid from it.
I am so happy to hear that.
As we mentioned earlier, having the eye to catch simple errors is extremely crucial.
A lot of people make easy and stupid mistakes, we are human. But that doesn't mean that it is pleasing to the eye or that people will continue to read it.
That's why I have also hired a proofreader to read and correct my work.
Proofreading can also become your full-time job or side income hustle like the VAs I have hired.
I recommend checking out Proofread Anywhere by Caitlin Pyle right here, a working mom who was able to make just over $40, 000 a year proofreading while working a full-time job.
This FREE workshop, is the most comprehensive training program available for aspiring professional proofreaders; be sure to check out the General Proofreading: Theory and Practice.
Are proofreading courses worth it?
You might want to start with this free workshop before you take a full course.
With Proofread Anywhere, you will learn exactly how to get to Proofread from home as well as how to land legitimate online proofreading jobs for beginners like yourself.
I always tell people to take the training first before jumping into the money-making part.
If you would like to be a professional proofreader, taking a reputable course like the proofread anywhere general proofreading course is well worth the time and money.
Not only will you learn all the necessary proofreading skills that you need, but you will also gain confidence, protect your reputation, learn how to set proofreading rates, and attract more clients.
Caitlin Pyle Proofreading Workshops: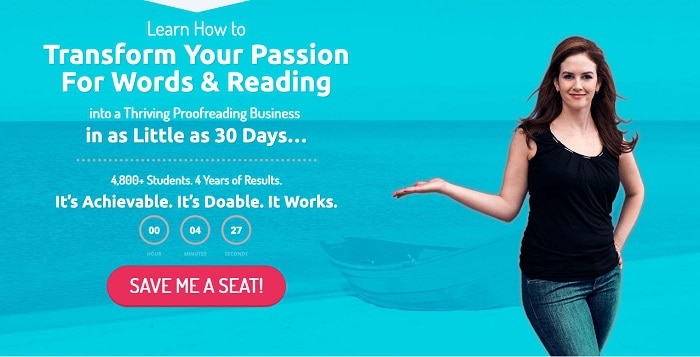 What is Proofread Anywhere?
We really wanted to do a detailed post for Proofread anywhere.
You will find plenty of Proofread Anywhere reviews online and that's because this is a solid way to make money from home.
I am hoping that you took the time to watch the free workshop we recommended early, which pretty much explains what Proofread Anywhere is.
If not, Proofread Anywhere is an online proofreading course that was created by the wonderful Caitlin Pyle, who is also co-owner of The Work At Home School with her husband Ben.
She also has amazing courses for Transcribers if you are looking to go that route instead.
Caitlin had been helping proofreaders since 2007.
She then proceeded to create an amazing course that walks you step by step on how to get started working and getting paid to proofread from home.
I really recommend attending Caitlin's free 76-minute Workshop that shows you exactly how to turn your passion for reading into a blooming proofreading business.
Is Proofread Anywhere Legit?
If you are looking for legitimate proofreading jobs online, I suggest getting the right direction and guidance you need from Proofread Anywhere.
Typically when I hire someone to do my Proofreading job, I try to ask my VA's what skills or experiences they might already have.
It makes the hiring process so much easy!
If you do not have the skills, Proofread Anywhere will ultimately give you the skills you need to get started down this career path.
I truly believe you can get all the skills you need from Proofread Anywhere as it is a very reputable online resource out on the internet at the moment.
I do not for one second believe that Proofread Anywhere is a scam.
You can gain a lot of useful information about building a successful online Proofreading business from Proofread Anywhere using the steps that Caitlin outlines.
Do you need qualifications to be a proofreader? Find out with this Free Proofread Anywhere Workshop: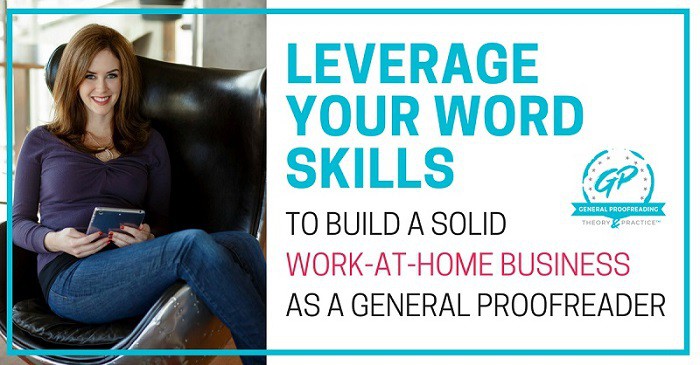 In this Proofreading Training:
You will learn 5 signs of why proofreading could be a perfect fit for you!
You will learn how proofreading can be your ticket to lifestyle freedom and financial security.
You will get great and easy tips to attract your ideal proofreading clients.
If you are not sure how to get started making over $40, 000 a year working from home as a Proofreader, I suggest looking into this amazing free workshop today.
A successful proofreader is one that has built the skills and training required to book more online Proofreading jobs.
Can you make money as a proofreader?
For those that are really interested in making some money using this amazing side gig, I am really excited for you.
Another great question I had from one of my readers was:
"How quickly can I start making money as a proofreader?"
I have interviewed and used a few freelance proofreaders for my own business. And from what I gather, you can expect to make between $25-$44 per hour as a proofreader.
Glassdoor recorded that proofreaders can earn up to $36,000 per year.
If you choose to niche down in the type of proofreading clients you get, you can possibly make more money.
For example, proofreading transcribers for big organizations in the government make a lot more money than regular proofreaders!
If you are not sure if this is something you want to get into, I highly suggest that you sign up for the free transcribe training.
It could be your chance of making even more money.
Proofreaders can earn extra money the more niched down they are.
All in all, you definitely need to learn the skills before you can make the money.
Online Proofreading Jobs for Beginners
If you want to earn extra income today as a proofreader you can find places to register your name or business.
This is the best way to find great online Proofreading jobs for beginners.
Proofreading from home with Proofread Anywhere will also give you all the secret ins and outs of finding top jobs.
You can get a head start by using our suggestions below.
Here are a few great places to find online proofreading jobs for beginners:
We hope these work from home proofreading jobs will give you the chance to start earning money on the side right away!
Finally, if you are wondering how to become a proofreader online, grab this opportunity now.
Sign up for this free webinar first to become familiar with what is involved.
The Proofread Anywhere General Proofreading course is perfect for those that are just starting out and are not sure about booking clients.
Caitlin Pyle's proofreading course is amazing for beginners.
Is Proofread Anywhere Worth It
For those that are looking for ways to make money working from home on the side, proofreading from home is a great career to get into.
If you a huge word nerd who loves finding spelling, grammar, and punctuation errors for writers, then Proofreading Anywhere is totally worth it for you!
With the right training, you can totally turn this into a full-time income and work from home anywhere in the world.
By getting the right training, you will be setting yourself up for a lot more amazing success!
Whether you are looking to make 200 fast or even $3000 per month extra, proofreading is a job you want to get!
Proofread Anywhere Reviews
We hope you enjoyed our Proofread Anywhere review.
And honestly, they are plenty of reviews out there about it that you can also enjoy.
We really wanted to give you our take on it, so you can make an informed decision!
So no, Proofread Anywhere is not a scam and yes, it is totally legit.
I have personally hired great proofreaders that have been part of the program and I can say that I cherish them.
Now that you have read our full review on how to make money Proofreading Anywhere, will you give it a try?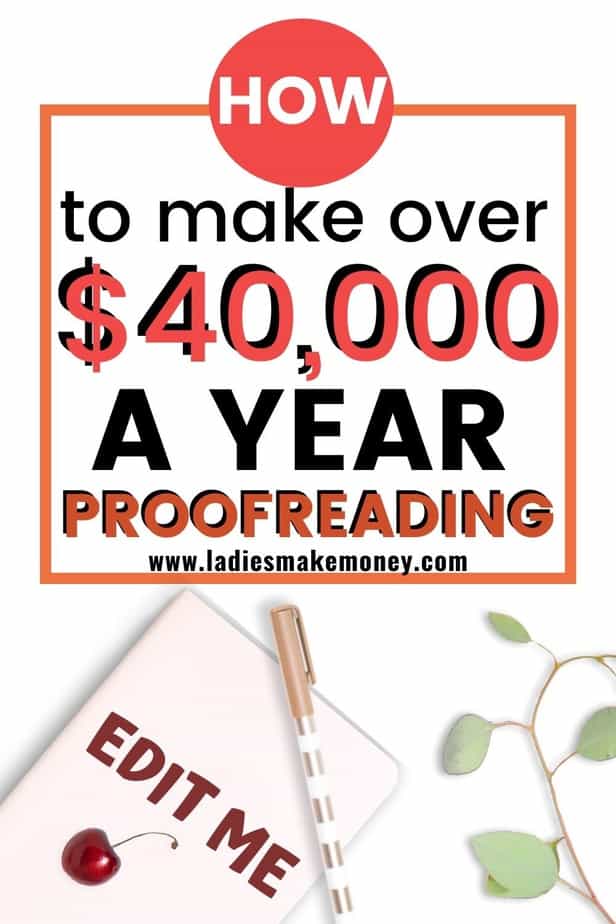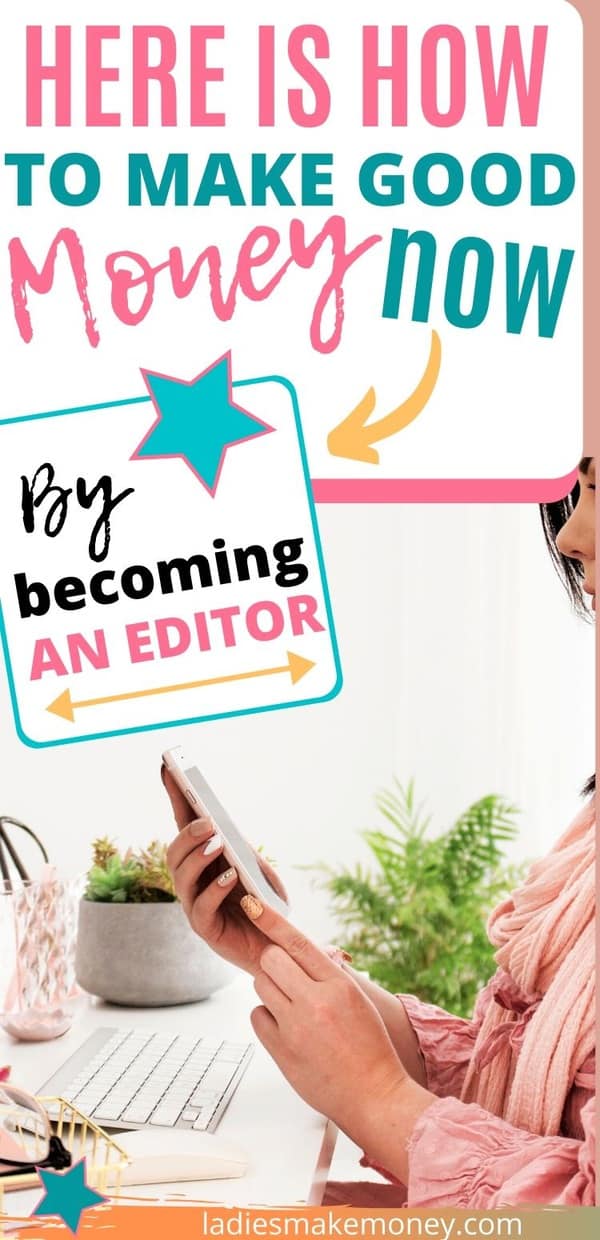 Read:
Find more work from home side jobs for extra money here!
If you enjoyed our blog we would like to have you join our email list and receive weekly money-making tips, you can join now! Don't forget to like the Facebook page. The page is created to share your work, pitch your services and learn from other experienced bloggers!
---
***We would like to note that this post and most posts on our blog may contain affiliate links. This means that if you purchase something that has an affiliate link, we will get a commission from it. Not all items recommended on our site are affiliate links. We only recommend items that we have used and tried. These items have brought us much success and we highly recommend them to you in order to be successful. Thank you for your trust!
How to Make $40, 000/ Year On The Side Proofreading Anywhere In 2021