Last Updated on
Easy Ways to get Free Gift Cards Online
Want to know how to get free gift cards fast?
The best way to save money this Christmas is to be aware of your finances and know how to live within your means.
This does not mean you can not enjoy life.
They are a few things you can do to earn gift cards for free that you can use for Christmas this year.
A few ways to get free gift cards fast is by using cash back apps, enter reward programs as well as participate in focus groups.
You can also earn free gift cards by watching videos online and doing a lot of awesome things!
The internet is full of amazing different things you can do to get free things! You just need to know where to look as well as which scams to avoid.
Why would you want gift cards?
If you like me, then you know that gift cards make great gifts for the simple reason that the receiver can then purchase what ever they want!
Gift cards also makes for amazing Christmas gifts, as well as you can use them to shop for Christmas gifts and decorations this year.
This way you are still saving money and not spending much of yours or relying on credit cards.
As you know, Christmas is typically the most expensive time of the year and if you can stock up on free gift cards as much as you can, then you can save more!
How To Save Money On Christmas Gifts
The holiday season is always full of people rushing, trying to get last minute gifts and hence they tend to spend a lot more money than planned.
By planning out and saving extra money all year around that can be designated to the holidays.
This will ensure that you are not overspending on things you did not plan on purchasing.
Making a list of everyone you need to buy for will also help you better understand how much money you will be spending on gifts.
This way you can research and source out cheap alternatives or where to get the items at a cheaper price.
But my best holiday saving tip is to use gift cards that you obtained for free to shop all your Christmas gifts with.
Before we get started on how to get free gift cards fast, we would love for you to like our growing Facebook page right here! Be sure to follow us on Instagram here.
We also wanted to take the opportunity to let you know that we use Affiliate links on some of our blog posts. This means that we could make a commission if you click on an affiliate link and purchase something. Read our full disclosure and blog policy for more information.
The Best To Get FREE Gift Cards Fast
As you know, people are spending thousands of dollars each year during the holiday season.
This is why we just love the idea of free gift cards.
If you are able to find a way to earn free gift cards, I am sure you will save thousands this year!
People are literally going into debt every holiday trying to buy things they can clearly not afford.
We are going to show you exactly how to get free gift cards fast so you can get along with your shopping at peace.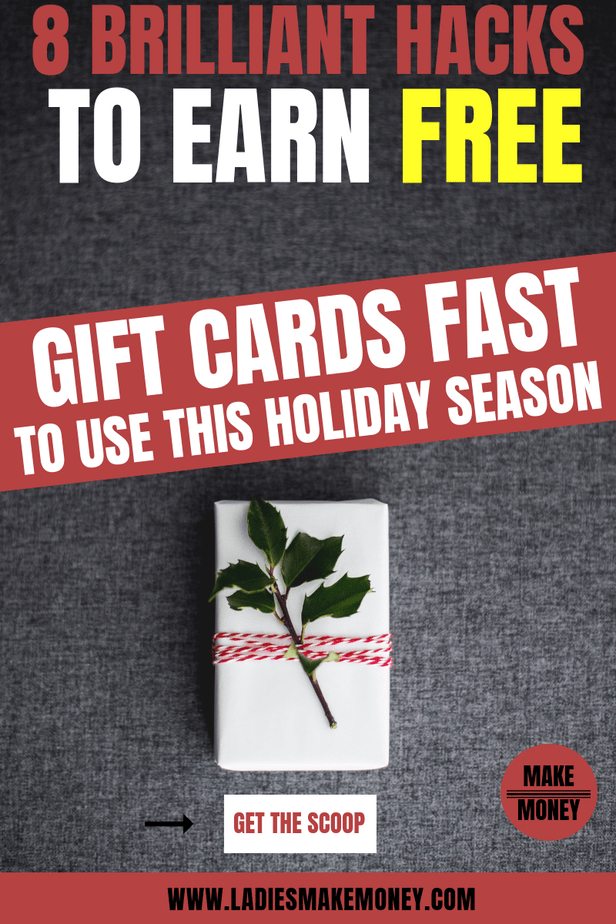 What Is The Best Free Gift Card App?
Honestly, they are so many amazing ways to earn gift cards but we are going to share a few of our favorite apps!
These apps I have personally used and I can say that they work when it comes to redeeming gift cards.
My best tip is for you is to sign up for as many apps as possible for a better chance of redeeming more gift cards as possible.
1// Use Online Survey Sites to Earn FREE Gift Cards
You will find quite a few online survey sites available on the internet. But the goal is to use survey sites that can pay you using gift cards.
You also want to use the best survey sites that will give you the best rewards for time spent.
By doing online surveys, you will earn cash or easily accumulate points which can be converted into Free gift cards.
Doing Online surveys is the ideal way get gift cards fast which you can use to pay for Christmas this year.
Here is a list of our trusted online surveys you can use to earn free gift cards:
The good thing about online surveys is that the rewards can also be redeemed as a visa gift cards.
This would allow you to go spend money on gifts easily at stores that might not accommodate gift cards.
2// Use the Honey Chrome Extension to Earn Free Gift Cards
I love the Honey App and the Chrome extension is even more amazing.
Every time I am looking for hotels, or flights or just shopping online for small things, the app will automatically apply the best coupon codes for me to save money on.
It literally recommends the lowest price for what I want.
And for every 1, 000 points you earn from your purchases, guess what?
You earn FREE gift cards!
You will be rewarded a free $10 gift card for every 1,000 points earned from purchasing things.
With Honey, you are guaranteed to get free gift cards fast.
They are connected with thousands upon thousands of online stores who all participate in the Honey's discount program.
I guarantee that there is a store in there for you!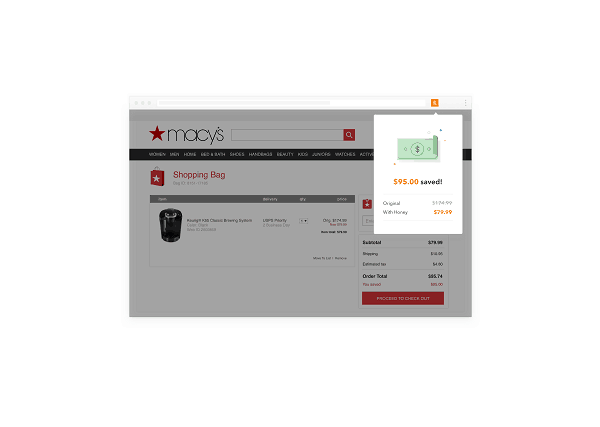 3// Earn Free Gift Cards by Watching Videos
Yes, you can earn free gift cards by watching videos online. This is a thing! Use this link to get started and earn your first $5.00.
Swagbucks will pay you money to stream online videos and clips.
This is the easiest way to make money from home and earn gift cards fast for Christmas.
Swagbucks is pretty amazing. They are a few more ways you can make extra money with this app.
I outlined exactly how I made $500 using this App!
Are you ready to earn free gift cards by watching videos? Tell us how it goes once you sign up.
Related:
9 Amazing free apps that pay you real money
30 Ways to Make Money Fast to Pay for those Crazy Piling Bills
4// Get Free gift Cards Fast by Joining Ebates
Did you know that you could earn free gift cards just by using the Ebates App?
All you have to do is to sign up for an Ebates account which is totally free, and get your $10 gift card after your very first purchase!
This is available for a short time and you need to hurry and apply!
For those of you who are not familiar with Ebates, they are a cash back shopping site that offers massive discounts with big brands.
The Ebates App also allows you to earn cash back every quarter when you sign up.
You can earn as much as 40% in cash backs.
The best way to do this is to shop through their website portal or install the free extension on your browser.
This will easily remind you to use Ebates to shop each time you are on your computer trying to purchase something.
The more you can redeem though out the year, the more gift cards you will have at the end of the year!
Just like the others we have mentioned, you can redeem gift cards or cash to use towards your Holiday Shopping!
You can check out our full Ebates Review here!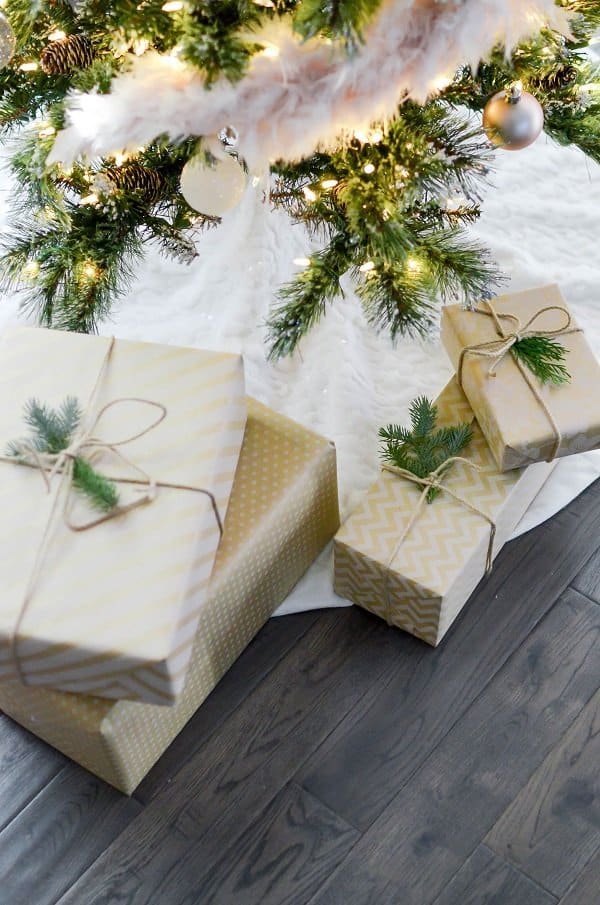 5// Get your $10 Amazon Gift Card By Using MyPoints
I love the MyPoints App and have used them to earn extra cash from time to time.
They have an amazing system that allows you to accumulate points, collect travel miles and also get discount offers.
You can earn free gift cards with them in terms of $10 in Amazon gift card.
Like other point cards, you will need to watch videos (another way to earn free gift cards by watching videos), participate in opinion polls, search the web and more.
The goal is to earn as much points as you can, accumulate the points which can be turned into cash or gift cards.
Ready to claim your $10 Amazon gift card, sign up here.
Earn $5.00 when you complete 5 tasks which is a pretty great deal.
I recommend you make sometime every evening to complete a few tasks.
And in no time, you will have enough points to redeem your rewards.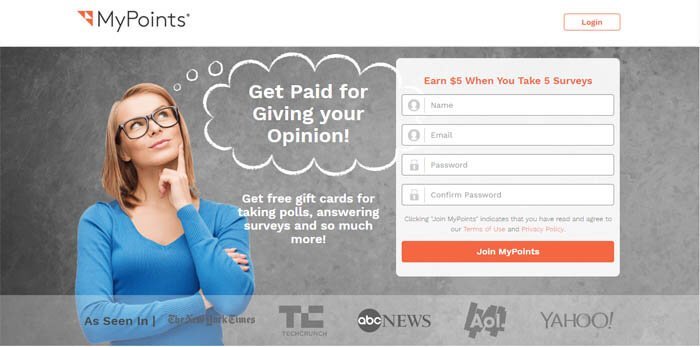 6// Search the Web With InboxDollars
They are companies like InboxDollars that will pay you to use their search engine platform instead of Google or Yahoo.
This is a way for them to conduct research to see what consumers are looking for online.
All you have to do to earn points or money (which can be exchanged for gift cards) is to first sign up for your FREE account – InboxDollars!
You will automatically get $5.00 that you can hold on too until you have a lot more to redeem!
Get free gift cards fast by claiming your points and requesting your payout as gift cards when prompted!
7// Use your Favorite Social Media App
Instagram!
By the way, are you following us on Instagram yet?
We typically partner with brands to do giveaways! Be sure to follow us and stay in the know for the next giveaways.
Earn free gift cards by keeping an eye out on Instagram for giveaways that brands are constantly sharing and promoting.
Every giveaway is different!
But some do offer Amazon gift cards or other gift cards that you can use this holiday season.
Be sure to search on Instagram using the hashtags:
#freegiftcards

#contestgiveaway

#Amazongiftcard

#freebie

#freebiefriday
Using the hashtags is the best way to organize yourself, cut through the noise and find out who is offering free gift cards fast.
You can also follow these hashtags to ensure they show up on your feed in order to earn free gift cards.
8// Join Reward Programs to Earn Gift Cards
Honestly, they are so many ways on how to get free gift cards fast. Even doing a quick Google search will give you even more results.
It's worth joining a few reward programs to combine your efforts of getting more gift cards.
You can never have enough gift cards.
A few we highly recommend:
Get free gift cards fast by signing up for the reward programs listed above.
And there you have it.
We managed to round up 8 ways on how to get free gift cards fast. This is a quick guide especially for those running out of time.
One last tip, you can also get free gift cards by entering blogger giveaways.
A few bloggers run contests in which they partner up with brands to giveaway prizes.
You will see more of this during the holidays or any big events coming up.
If you are subscribed to some of these bloggers newsletters, they will also email you instructions on how to get free gift cards fast or any other promos they might be running.
You can also do a google search "blogger giveaway contests"!
We hope you take the time to learn more about how to get free gift cards fast with this post!
Will you be using these free apps to get free gift cards this year?
If you have the chance to use free things in order to avoid spending extra money, you will be doing yourself a favor.
The extra cash can be used to put money aside in case an emergency arises or in case you need that money for other things.
Have you had any luck redeeming gift cards?
Do you often use apps like these to collect free items? If so, I would love to hear about your experiences below.
Read this next:
Earn Money By Inviting Friends to Use Your Favorite App
Apps For Making Friends: 11 Best Apps For Making Friends
FIND MORE AMAZING HOLIDAY BLOG POSTS HERE! BUT FIRST, GET FREE GIFT CARDS TODAY!
If you enjoyed our blog we would like to have you join our email list and receive weekly money-making tips, you can join now! Don't forget to join our Private Facebook page. The page is created to share your work, pitch your services and learn from other experienced bloggers!
---
***We would like to note that this post and most posts on our blog may contain affiliate links. This means that if you purchase something that has an affiliate link, we will get a commission from it. Not all items recommended on our site are affiliate links. We only recommend items that we have used and tried. These items have brought us much success and we highly recommend them to you in order to be successful. Thank you for your trust!
8 Ways to Get FREE Gift Cards Fast to use for Christmas this Year