Last Updated on April 20, 2018 by NandiNN
As 2018 begins many of us will be noticing a distinct lightness in our post-Christmas purses. But though you might be doing 'dry-January' that doesn't necessarily mean that your cash flow has to be patched also. Are you ready to boost and increase your income?
Before we get started, we would love for you to join our growing Facebook group right here! You can also join our Pinterest group by scrolling to the bottom of this page! If you are looking for guest blogging opportunities or if you need a personal affordable coach to take you from A-Z, we can help you. Get all the juicy details right here! Have you seen our brand new shop! 
We also wanted to take the opportunity to let you know that we use Affiliate links on some of our blog posts. This means that we could make a commission if you click on an affiliate link and purchase something. 
Most of us know that there is money to be made in the sharing economy – we have all heard of Airbnb! However, for those of us who lack extra spare rooms, and would rather have a fewer people in our homes, there's a still a chance to profit from the sharing economy. The sharing economy is an amazing way to increase your income every month. 
In 2016 Fat Lama, an online site that specializes in peer-to-peer lending (across the UK and USA) was born to help increase your income for those looking for side work. Like Airbnb, they focused on commodities that were not being used. But rather than sticking to accommodation, they have broadened their horizons to focus on something we all have – stuff.
From that ice cream maker, someone gave you for Christmas (even though it's right in the middle of winter), to the tent you bought for a festival two years ago, many of us hoard the home equivalents of a one-hit-wonder. Fat Lama's idea was to harness these unused commodities and turn them into cash to increase your income by renting them out to people in your local area.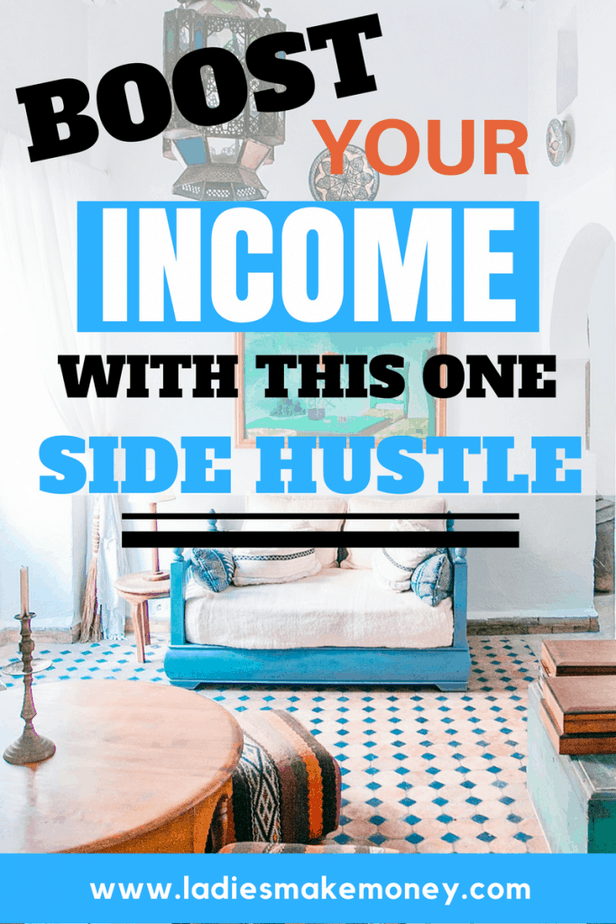 Sound like you? Here's how it works:
Once you have registered as a lender on Fat Lama you can then begin turning your unused (or underused) possessions into profit by uploading them onto the site at a daily rental rate. This is a great way to boost your income. Everyday objects like a hair dryer are making between $6.78 per day whilst a VW Campervan fetches $108 – $148 per day. This can be so cost effective that some people are making back the original value on their belongings in the first few rentals.
Whilst a few Fat Lama lenders are embracing the opportunity with both hands – some London-based lenders are making up to $4950 per month (equating to an annual salary not far short of $60k). There's also a chance for relatively irregular lenders to make a difference to their monthly expenditures. Take Kirstie – a graduate of fine art who no longer needs her projector so often. She has uploaded it to Fat Lama at a rate of  $17.63 per day.
She told us, "This was the first thing I had registered on Fat Lama and I was very skeptical that anything would come of it. However, my first rental came after a few days. The guy lived locally and wanted it for a week so it was easy to arrange the pickup/ drop off. I was delighted because I ended up making $122 which was enough to cover all my bills for that month!"
Though I am far from suggesting that we should all walk out of our day jobs in order to start putting the items of our homes on Fat Lama. But stories like Kirstie's show that even a one-off rental could help alleviate the drag of regular out-payments and boost your income.
But how can I trust strangers to look after my stuff?
At University I lived in an apartment with four other girls, where the items of our wardrobes were their own form of sharing economy. Hence, I am well aware of the exasperation of having a once-loved item returned to you in a less than pristine state. So if I know that my friends can be unreliable with my stuff, how can I trust a stranger to treat my possessions well?
Well, fortunately, that is something that Fat Lama have also thought of. Unlike market competitors, they offer insurance (courtesy of XL Catlin) for all items up to the value of $30,000 for damages or theft. This alone will ease your mind and get you started on a journey to increase your income. 
New year, new experiences…
Research has shown that (with the exception of avocado brunches) the millennial generation is now more likely to invest their spare cash in experiences over material goods. One of the perks of new rental platforms like Fat Lama is that it allows us to try out new experiences that we wouldn't necessarily be able to afford to buy.
The adventurous within us might venture forth to the mountains because they have saved money on hiring ski kit. The party animals can now afford to throw the ultimate bash because they don't need to buy a smoke machine and UV lights for a one-off event – they can just rent them. 
So, in spite of the January blues, it seems that 2018 might be the year that sees the take-off of a new attitude to spending. You don't have to accept the confines of your salary if a spa holiday is beyond your capacity perhaps renting an inflatable hot tub is not?
By looking at our possessions in a new way – as rental commodities rather than personal belongings – maybe we can all afford to experience something a little new this year.
Increase your income by signing up for Fat Lama
Sign up for Fat Lama and start making money. Refer a friend and earn a good $25 for your referral. Refer 100 friends and increase your income by making $2500. How easy is that? 
Thank you for an amazing guest post from the team at Fat Lama on a fantastic opportunity you can use to increase your income. If you love it, pin it here to your money making board. 
If you enjoyed our blog we would like to have you join our email list and receive weekly money-making tips, you can join now! Don't forget to join our Private Facebook group. The page is created to share your work, pitch your services and learn from other experienced bloggers!
---
***We would like to note that this post and most posts on our blog may contain affiliate links. This means that if you purchase something that has an affiliate link, we will get a commission from it. Not all items recommended on our site are affiliate links. We only recommend items that we have used and tried. These items have brought us much success and we highly recommend them to you in order to be successful. Thank you for your trust!