Last Updated on
Ways to make extra income
I am glad that you are looking for ways to make extra income while working a full time job!
If you are short on money this month or you are looking for a quick way to make extra money fast this month, we hear you!
And we understand that you are looking for easy ways to make extra income working full time so that you can use the extra cash to take care of your financial needs.
They are so many reasons you might want to make extra money even while holding a full-time job.
A few reasons that come to mind right now:
You might need extra cash because you are behind on bills

Or that you want to make an extra huge purchase on something you need

You might want to break your habit of living paycheck to paycheck

You might be looking into saving extra money

You could want extra money to save for retirement

Start a college fund for your kids

Or invest in your family emergency fund

Or you just maybe need extra money.
Whatever your reasons, we have a few great tips on ways to make extra income right now even if you are busy with a full-time job!
This post is every one that is wondering how to make extra money on the side, whether it's starting a business on the side, or if you are looking for second income opportunities.
But before we get started on the best ways to make extra income working full time, we would love for you to join our growing Facebook group right here! Be sure to give us a quick follow on Instagram as well!
We also wanted to take the opportunity to let you know that we use Affiliate links on some of our blog posts. This means that we could make a commission if you click on an affiliate link and purchase something. Please check out our full disclaimer and policy page here.
Related blog posts on ways to make extra income working full time:
The one stay at home job that will make you $2000 per month
5 Side hustle jobs that make me $150 Daily working from home
This blog is full of posts on different ways to make money fast online either by starting your own blog or by becoming a Pinterest VA.
These are all ways you can use to make extra money long term.
How To Make Extra Money While Working A Full-time Job
The best way to make money on the side while working full-time is to find jobs that are extremely flexible to do.
These can be jobs you can do online working from home or part-time jobs that still allow you to work at your current job and position.
Make sure these side jobs are flexible and do not interfere with your full-time position.
The last thing you want to do is to lose your main source of income just because you were wanting to make extra cash on the side.
They are plenty of jobs out there that will allow you to make extra cash on the side, you just need to put the effort into finding them.
Can you really make money on the side with a full time job?
Yes, you can.
In fact, when I started my online business, I did have a full-time job.
This allowed me to work on my passion and then finally allowing me to quit and pursue this on a full-time basis.
Now we are going to take a look at a few side jobs you can do while you work at your other job.
Ways to Make Extra Income Working Full time
We know that you might still have a full-time job and you are just looking to make extra money real fast in order to catch up with bills, pay for that extra expense that popped up or maybe you just want to take a much-needed vacation.
That is why we came up with this list of different ways to make extra income working full time to help you achieve your financial goals.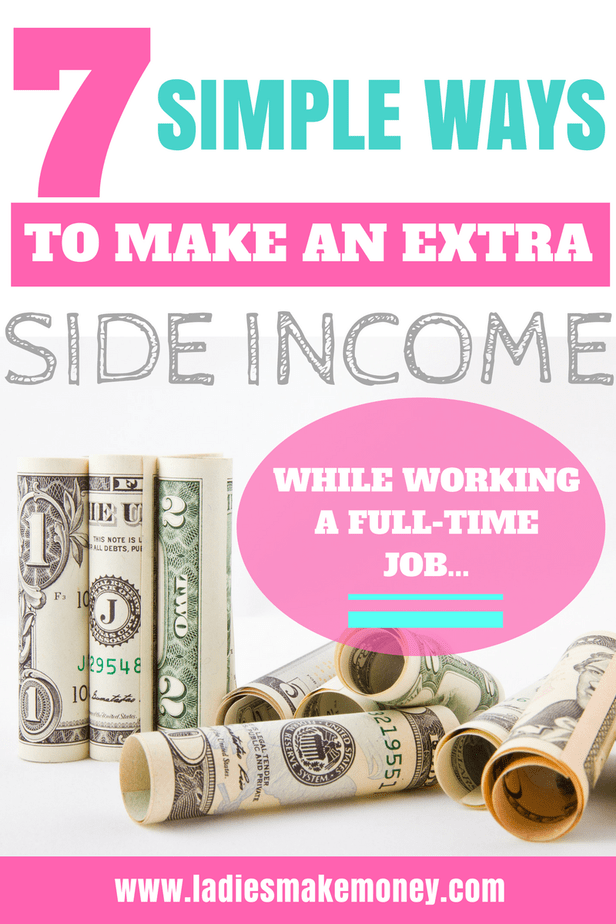 Also, be sure to check out this list of different ways to make money on the side today!
Here are 7 Quick Ways to Make Extra Money Fast
1// Sell things online to make extra money fast
Go around your house and find things to sell online to make money for bills and expenses.
Places like Decluttr and Craigslist are great places to sell used items.
If you sign up for Decluttr, you can sell items like old phones, books, old DVDs, and CDs.
Definitely get rid of those items if you need that money fast.
Other items you can consider selling are brand name clothing, shoes, and purses. You can get rid of video games, kids' clothing, as well as old but usable furniture.
You can make anywhere between $50-$500 depending on what you sell. Brand name items can be priced at higher pricing.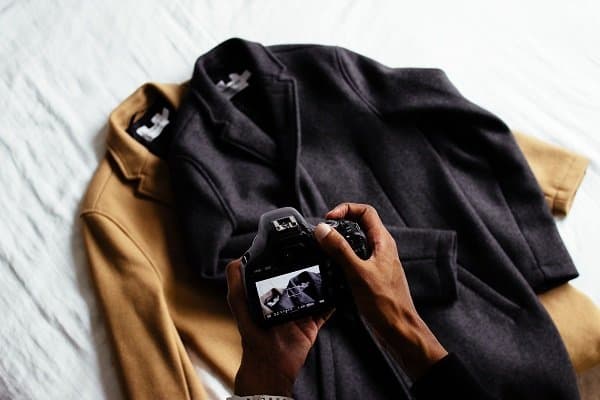 2// Rent your items to make extra money fast
Just like you can find things to sell online to make quick money from home, you also have the choice of just renting them out.
You might not want to get rid of things by selling, and we also know you are looking for ways to make extra income working full time to pay for bills.
So why not rent out your items?
The best app or site to use to rent your item is Fat Lama.
They ensure your items are safe and are returned in great shape. You can make between $25.00 to $150.00 depending on your rental.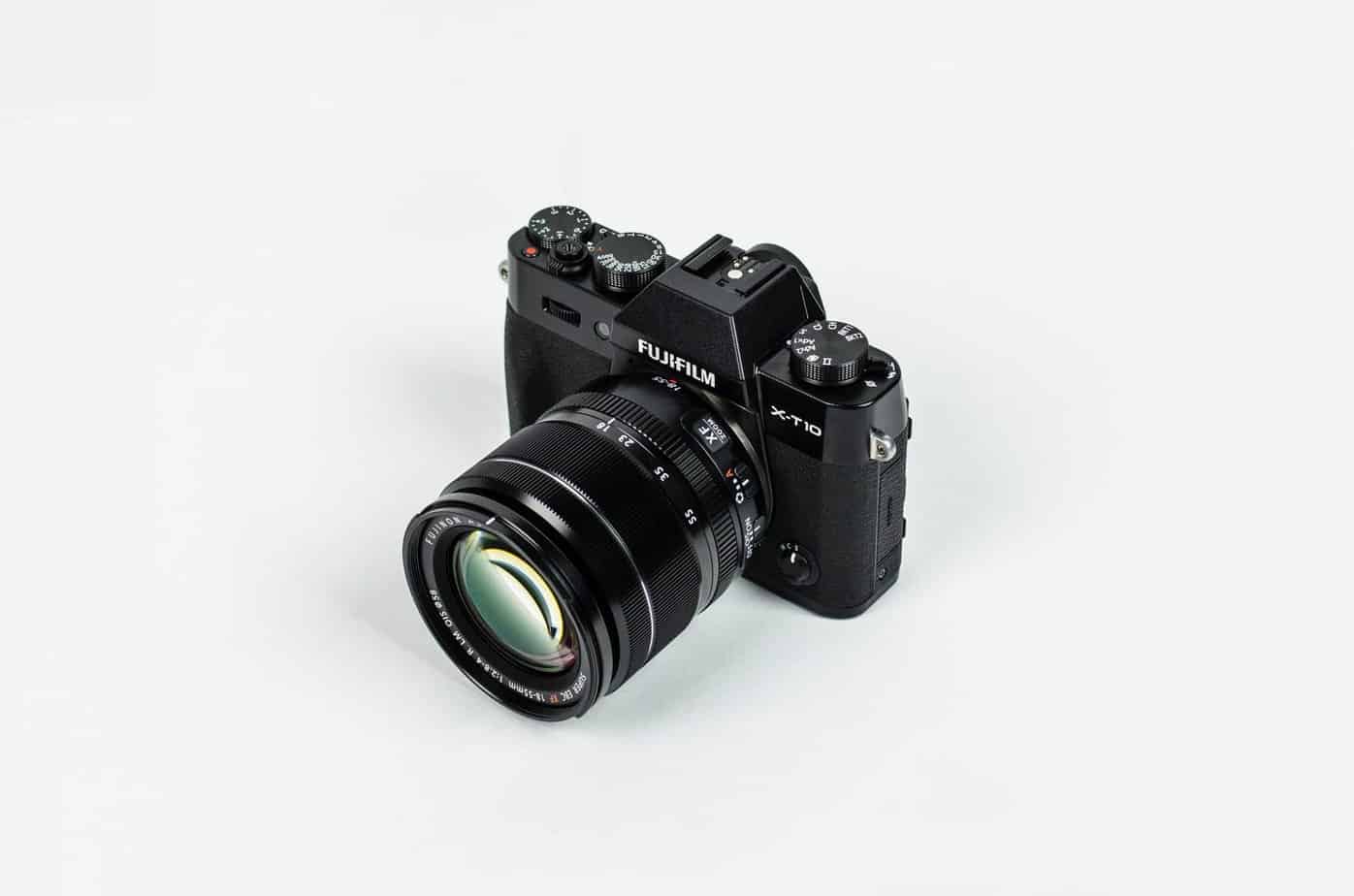 3// Rent out your home or a room to make money fast
If you are seriously trying to find ways to make extra income working full time, then renting out your home or part of it is the way.
Airbnb is definitely the way to go and it is much safer than other sites.
You can make as much as $1000 renting out the whole house for a few days.
Or even an extra $300 by renting out a basement or a room for a weekend.
You can sign up for an account with Airbnb today – it's FREE. You can also check your earning potential here.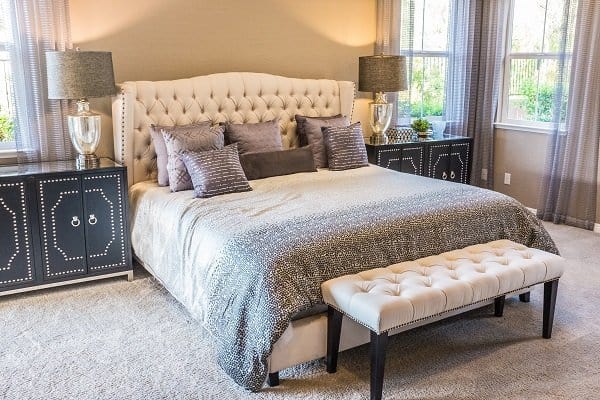 4// Teach English online as a way to make quick cash
Looking for more ways to make extra income working full time?
You can now make up to $2000 per month and all you have to do is teach English online.
The only thing that this side hustle requires, is to have a bachelor's degree in anything, be able to speak English and have some spare time.
If you have this and you are ready to teach English online, then sign up with VIPKID.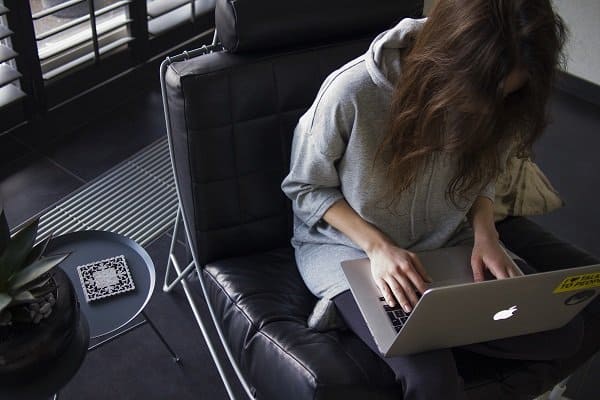 5// Completing online surveys for quick income
Although people find this task tiresome, you can make a great income with surveys such as SurveyRewadz.
It has to be strategic and done frequently.
I am glad to say I earned $427 last month with one survey and $227.00 with SurveyMomma.
Not a quick get rich side hustle, but I will take it. You can find other high paying surveys here.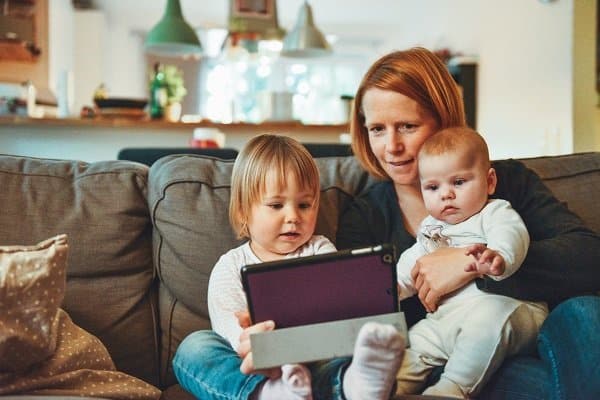 6// Find ways to make extra money as an independent Freelancer
I hire and pay a Virtual Assistance to write blog posts on my other blogs.
If you are good at social media, writing or great at doing things online, then you can source out your services.
Places like Linqia will pay a social media influencer with a huge following on Instagram and other social media platforms.
And so will other brands.
Fiverr is a great place to start looking for freelancing jobs to earn extra money this month.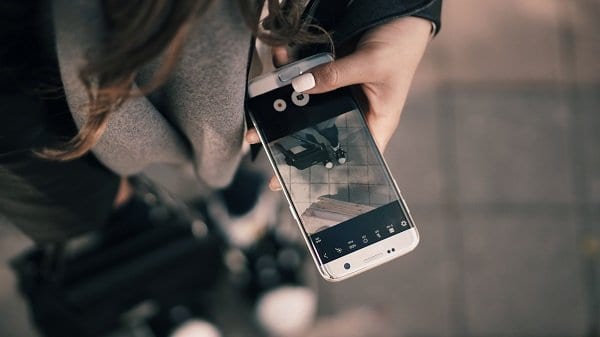 7// Drive for Lyft for added ways to make extra income working full time
Got a car that works?
Turn it into a money-making machine today by driving for reputable companies.
The city is buzzing and Lyft makes it easy for you to cash in on the action.
Plus, you've already got everything you need to get started.
Need something outside the 9 to 5?
As an independent contractor with Lyft, you've got freedom and flexibility to drive whenever you have time.
You can also apply for UberEats. You can make good money depending on how many people you pick up.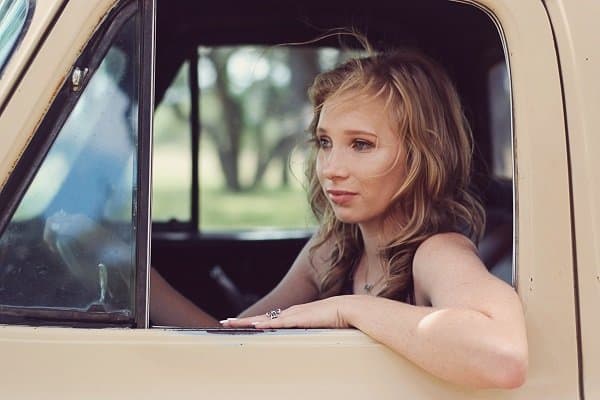 Like this post? Pin it to your "Money Making" board and read it again. Be sure to share the love.
If you are looking for other money-making opportunities you can do from home, we have plenty.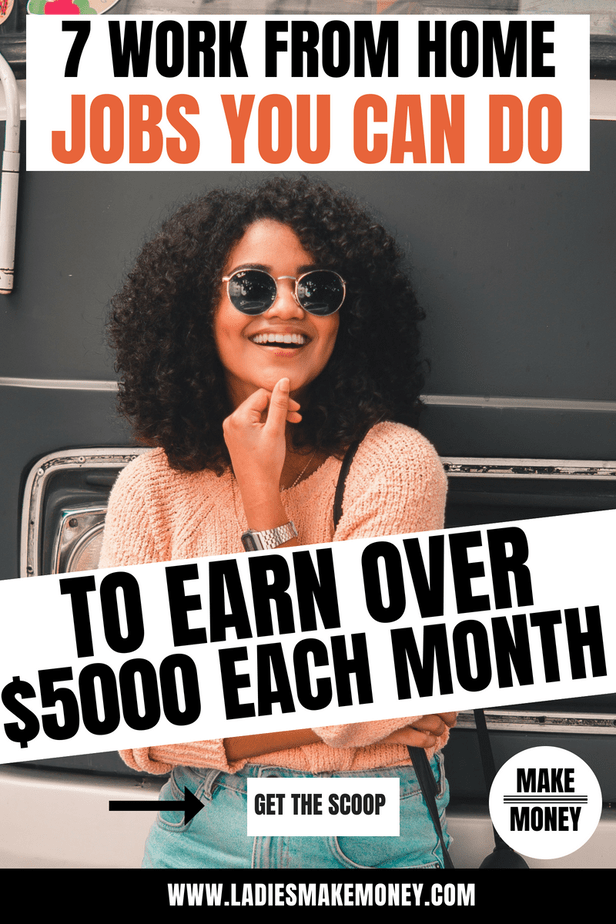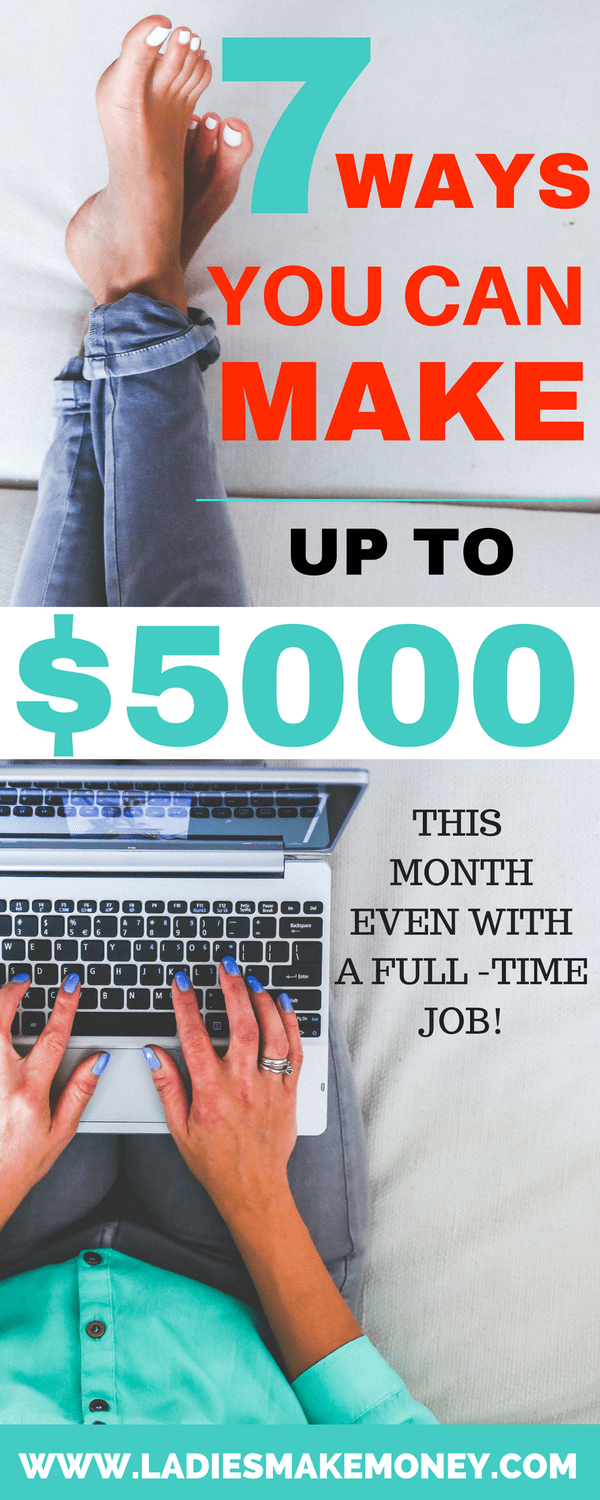 These jobs combined can easily make you an extra $5000 this month if you dedicate yourself to it. These are the best ways to make extra income working full time.
Which of these side gigs will you give a try?
Work From Home and Make Extra Income
The internet is full of amazing and creative ways to make extra money from home, but you just have to find the right gig.
Ideally, you want to start or work on profitable side business ideas that can really make you the extra money on the side.
This way, every minute and energy you put in, actually equates to more money for you!
Working from home is ideal for most as you do not want to spend additional hours locked up in another office.
For example, I will definitely consider becoming an associate for Stella and Dots, where you can make easily between $500 and $1000 monthly.
More on how to make extra money with a full time job:
11 Genius and Effortless Ways to Get Rich Quickly
17 Small Business Ideas for Women to Make Extra Cash
Find more money-making tips here!
If you enjoyed our blog we would like to have you join our email list and receive weekly money-making tips, you can join now! Don't forget to join our Private Facebook group. The page is created to share your work, pitch your services and learn from other experienced bloggers!
---
***We would like to note that this post and most posts on our blog may contain affiliate links. This means that if you purchase something that has an affiliate link, we will get a commission from it. Not all items recommended on our site are affiliate links. We only recommend items that we have used and tried. These items have brought us much success and we highly recommend them to you in order to be successful. Thank you for your trust!
7 Quick Ways to Make Extra Income working full time fast