Last Updated on March 29, 2020 by NandiNN
Real Ways to Make Money Fast From Home
Are your bills piling up and you are now ready to get a handle on things? If you are broke and your phone just won't stop ringing from companies wanting to get paid, we have a few tips on ways to make money fast in order to handle your business.
There is nothing worse than having difficulties paying off debt or piling bills. We are here to help you get all that figured out.
If you are looking to make a little extra money this month and you want simple ways to make money fast to pay off these companies then keep reading.
How Can I Make Money Right Now?
With bills and an increase in living expenses, the need to make money right now is becoming a popular topic.
Bills are constantly pilling, life is becoming expenses and the ratio of income to expenses is getting wider by the minute.
And the only way to bit this game is to find ways to make extra income whenever possible.
Otherwise more and more of us will continue to live paycheck to paycheck and eventually even declare bankruptcy!
So how can we make extra cash faster with all the bills?
Before we get started on ways to make money fast this month, we did want you to follow us on Facebook for more awesome ideas on saving or making more money. You can also follow us on Instagram for more tips.
We also wanted to take the opportunity to let you know that we use Affiliate links on some of our blog posts. This means that we could make a commission if you click on an affiliate link and purchase something. Please check out our full disclaimer and policy page here.
Creative Ways To Make Money Fast
The tips we are going to share with you today will help you find a way on how to make money fast even within a day or two.
Some need extra time but earning an extra $50 or $100 daily is still a good thing if it means getting rid of your telephone bill.
You might also want to take a look at these high paying side jobs to get a head start in your money-making journey.
You should be able to go through the list and try at least 5 things to get better results in hopes to earn more money today.
Without much wait here are a few ways to make money fast today.
Be sure to also read this amazing post about the best ways to make money on the side quickly as it might also help.
The Best Ways to Make Money Fast
The best way to start making money fast is to explore your options. Find out what you are good at and see if you can monetize this talent.
Even if it is a hobby, you can definitely make money from it if there is a demand for it.
Let's get you started on making some extra money ASAP.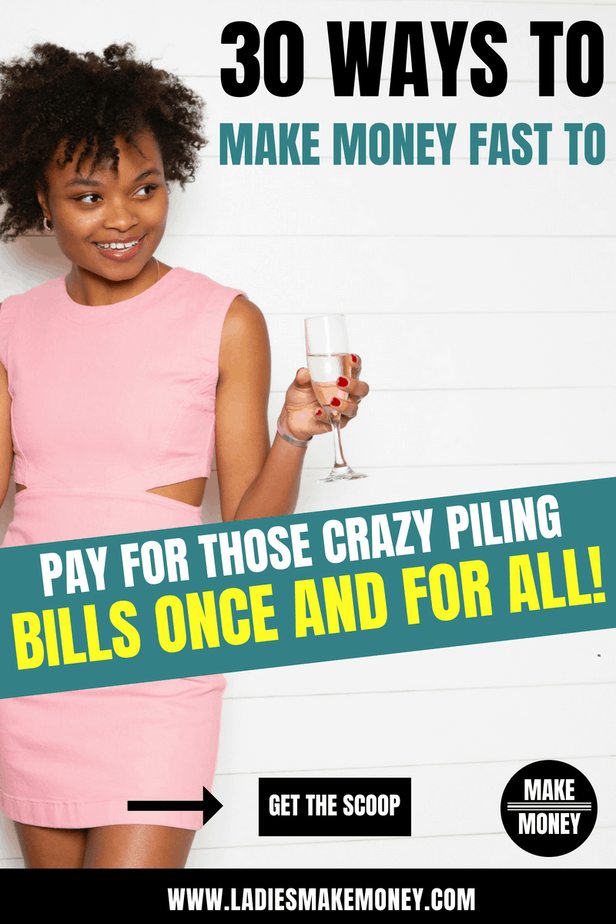 1// Participate in Paid Online Surveys
Make yourself some fast money by participating and using online surveys. Again this won't make you $1000 overnight but I have been able to earn over $500 with this one online survey and it took a month or so do.
And I have also used SurveyMomma to earn more money.
Surveys can take a while to see major results, but the more you do, the more you can earn more money. Take a look at other high paying surveys here.
2// Grab $50 by Downloading the Nielsen App
If you are looking for ways to make money fast, it doesn't get any easier than this. The Nielsen App is a reputable company that tracks TV ratings. They also research internet usage and they want to get an idea of how you browse.
Honestly, this is the easiest way to make $50.00.
Nielsen will pay you $50.00 to keep their app on your phone. Be sure to sign up if you want to earn more money.
This app will barely take up any space on your phone and will work in the background to capture any data they require. Bonus!
3// Use the Trim App to Lower your Monthly Bills
This is not a money-making option but it is the next best thing. What if you could lower your monthly bills and save yourself an extra $100 each month?
Trim requires you to link a bank account to the app and it will then analyze your spending this way.
It will cancel any unused subscriptions, negotiate bills and will alternately find you better insurance deals.
Not only will this save you lots of money in the long run, but you will also have extra cash that you can spend elsewhere.
4// Walk Dogs, Get Paid and Stay Fit
If you are really serious about finding ways to make money fast to pay for those bills, why not walk dogs and get paid for your effort.
If you are an animal lover, this job is perfect for you and you can use it to earn more money in your spare time.
They are plenty of walking and pet sitting sites that are looking for people just like you.
A one hour walk with one dog could earn you between $20-$60 depending on your area.
This is not bad especially if you are looking for ways to make money fast. Walk a couple of dogs and you could rack up a good $100 in less than one week.
Sign up with Rover today.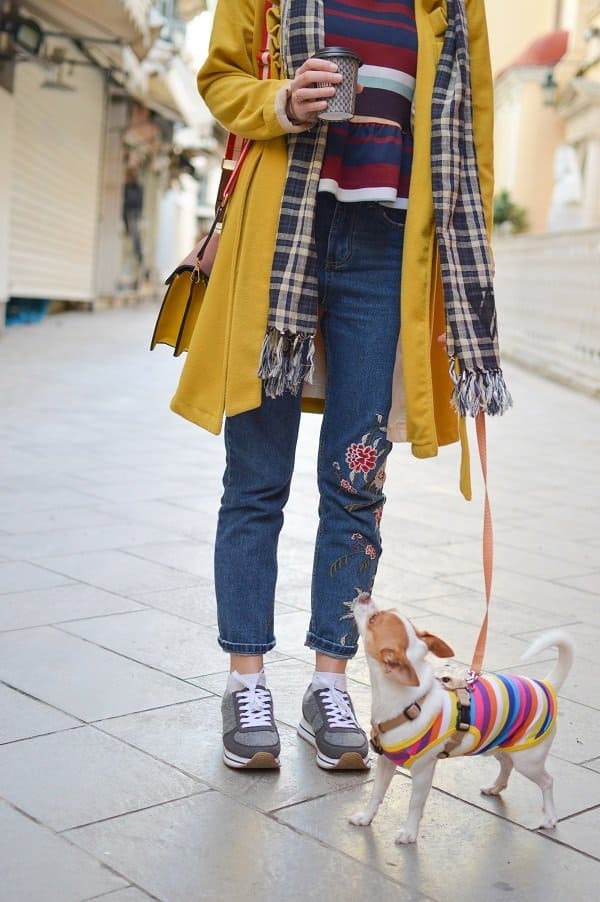 5// Ask for A Promotion at Work
If you are in serious need of extra money fast, why not ask your boss for a promotion? Most of the time a promotion comes with a raise.
If you are an amazing employee and you believe you are in need of a promotion, there is nothing wrong with sitting with your team leader/boss or manager and asking for a promotion.
You have nothing to lose!
What is the worst thing they can say? No? Well, try again at a later time.
Related:
17 Legit Passive Income Ideas to Increase your Income for Extra Cash
6// Become a Stella and Dot Stylist and Make $400 in two days
Now you may or may not make $400 in two days as I did, but if you are committed you may just do that.
I am always looking for ways to make money fast while working from home and when I read up on Stella and Dot, I knew I had to give it a try.
You can earn between 25-35% in commission of the sales you make from Stella and dot.
They have amazing clothing, Jewelry and Accessories you can easily sell to your friends and family. Earn more money with Stella and Dot by referring to other stylists.
Read more about how I made over $400 with this easy side job here.
7// Earn Money by Referring Friends and Family
Speaking of referring friends, did you know that they are so many other ways to make money fast just by referring friends and family to products that you love?
For example, you can get paid for referring friends to Rakuten, a cashback app.
Once you are signed up, you can refer a friend. If you get two people to sign up, you can make up to $50.00. It's free to sign up for Rakuten.
If you are looking for ways to make money on the side by referring friends, then Airbnb might just be for you.
If you refer a friend who takes their first trip, spending $95 or more, you'll get an easy $25 towards your next vacation. Pretty sweet deal.
Find other ways to earn more money by visiting a post I created all about referring friends to make extra money.
8// Become a Freelance Writer with Contena
Did you know that they were businesses and bloggers out there looking for writers?
With Contena, you can find companies that are paying anywhere between $50 to $400 + per article. You can submit as many articles as you want each month.
It's the perfect place to find work and get paid to write.
There is no minimum amount of time or a maximum amount of time required when you work with Contena, you can find clients that fit your schedule.
Since they only focus on remote writing gigs, there is no long commute to the office – you get paid to write from your living room or even by the pool.
Related:
5 Sites that will pay bloggers to write for them
3 Networks bloggers should Apply to get Paid Sponsored Post Opportunities
9// Deliver Food with UberEATS and Get Paid
Honestly, if you are always looking for ways to make money fast and you are not delivering food with UberEATS, then you are missing out.
I went out for dinner with my 15 months old baby and I saw a mom come into the restaurant to pick up food for delivery.
And I thought to myself "Awesome!" She is earning a little bit of cash to pay for some bills.
Anyone can do this to earn more money, as the hours are pretty flexible, you do it in your own time and you set how long you want to work for. Sign up with the UberEATS app today.
10// Drive for Lyft today
Another no-brainer work opportunity.
If you are wondering how to make money fast in order to pay for rent by the end of the month, be sure to sign up for Lyft.
Driving for Lyft is an amazing opportunity and can be done at your own time just like most work from home jobs.
I don't know about you, but in order to pay off piling up bills, I will do what works to earn that extra cash.
And driving for Lyft can make you some extra money over the weekend depending on how much time and effort you put into it.
When you sign up for Lyft, you can instantly make a $300 bonus for completing 100 rides.
Related:
How Driving for Uber can help you transition from College to the Real-world
11// Grab your Unclaimed Money Using Paribus
If you do not have this APP installed on your phone, you could be losing money as we speak.
This is one of the best ways to make money fast as Paribus will reimburse you by finding out if stores owe you any money.
Exactly how does Paribus work?
You shop online as you normally would, the app will track your receipts as well as any store policies.
The app will then identify if there was any saving with a purchase or purchases made and then streamline the claim process to get your money back.
You worry about nothing. The Paribus will do it all for you. Be sure to install the Paribus App on your Phone today!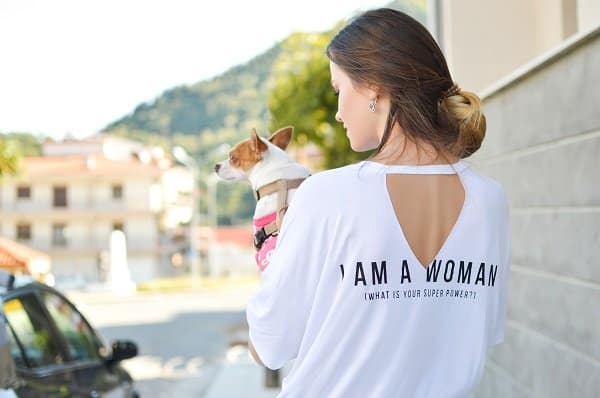 12// Become a Virtual Assistant and earn more money while working from home
This is the same as working for a company as an Admin Assistant. The only difference is that you can now do this virtually and it is one of the ways to make money fast when you want to work at home.
You can help businesses manage their social media accounts, write up the content for their blogs or offer tech services right from the comfort of your own home!
Some VAs charge up to $100 for 4 hours a week workload.
The two popular types of Virtual Assistant that you can use to earn more money really fast are a regular VA and a Pinterest Virtual Assistant.
Find out how to become a Virtual Assistant with no experience as well as additional ways to make money fast using this side hustle.
Making money to post on social media is a pretty neat job.
If you are curious about how to become a Pinterest Virtual Assistant that actually makes good money, you might want to check out that post!
13// Sell your Photos and Graphics Online
Looking for ways to make money fast in order to work at home more often? Zazzle is calling all artists, graphic designers and photographers!
Would you like to get paid simply for doing what you already love to do?
Zazzle is a free marketplace that enables thousands of artists to sell their artwork to new audiences.
Just upload your designs on any of their products and they do everything else from printing to shipping to handling customer service.
Sell your artwork on hundreds of retail-quality products and set your own royalty rates.
It's easy and FREE which makes it one of the best ways to make money fast!
14// Let your car pay for itself literally
Start earning extra money with Getaround. You can turn your car into a second paycheck with no driving necessary from you.
Unlike Lyft, Getaround allows you to rent out your car to other users when you are not using it. You're paid monthly and the schedule is very flexible.
Using what you already have is one of the best ways to make money fast. And listing your car to earn extra money is totally free and managing rentals is easy. You can choose how and when to rent your car.
Rentals are managed through the app and smart car technology.
Every trip includes $1,000,000 in insurance and 24/7 roadside assistance. Drivers are screened to ensure they have a safe driving record.
Sharing your car takes up to 10 cars off the road, eliminating pollution and traffic. Sharing cars makes a difference.
Start by renting out your car today and earn more money each month.
15// Rent out your home or part of your home
Every time I travel, I make it a habit to stay at an AirBnB. Not only does this support other people, but I feel right at home at an Airbnb.
A few people might not be comfortable renting out there homes but personally, I love meeting new people, exploring and it is ultimately one of the best ways to make money fast.
Especially if you are in a bind.
Airbnb is safe to use and it's perfect for travellers and those looking for a home away from home set up.
This means you will always have people available to rent from you, which equals more money in the bank.
16// Get Paid to Watch Videos Online
Did you know that if you were looking for ways to make money fast, you could do so with Swagbucks?
Yes, Swagbucks wants to pay you for watching your favourite videos online. That is pretty amazing.
Select videos to watch on your computer, tablet, and even mobile phone with the Swagbucks TV app! This is the perfect way to earn more money while you work at home on other projects. You literally earn points for every video you view.
You can then redeem those points for cash and get paid via PayPal or get paid with Gift cards. I prefer cash, and so I get paid using PayPal.
This App also has other amazing ways you can make money with them including getting a $5.00 bonus just for signing up!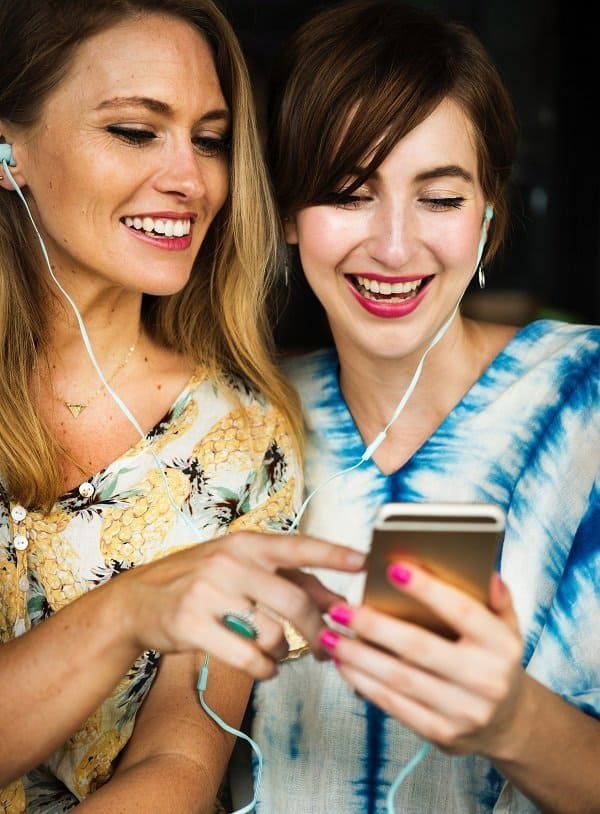 17// Make Money Fast Teaching English Online
No better way to work at home as an English Teacher in order to make extra money fast. They are so many places for you to find tutoring jobs.
They are both accepting teachers from the US and Canada. No, you do not need a teaching degree for most of these.
Teaching English online from home is one of the best ways to make money fast working from home. The pay is really good and you can be making money as early as this weekend.
Other ways to make money fast by teaching English is to apply for multiple companies and work them throughout the day and week.
This could become a full-time job. Find more teaching jobs on VIPKid and Magic Ears.
Related:
How one stay at home mom makes $2000 Teaching English
How to make a full-time income even while working a full-time job
18// Become a Wedding Planner
Looking for ways to make money fast especially over the summer? Become a wedding planner, or consider assisting a wedding planner on weekends! In my previous life, I was a full-time wedding planner.
Now I assist other planners and decor teams during the summer for quick money. It's one of the best ways to make money, especially on weekends.
I made over $600 last weekend alone.
You can also take up this course on how you can easily make $50,000 a year in Wedding Planning sales and more! This is a great way to make money from home as you typically only work on weekends.
If you are assisting, summer is the best time for weddings. Contact a few wedding planners in your area over the winter and see if they need help over the summer with events.
19// Start a Money Making Blog
If you are still looking for creative ways to money online to pay for those bills, then start a blog.
I must warn you this is a not a fast paying gig especially if you know nothing about blogging and how to get paid for blogging.
I manage three blogs with the hope of starting another one next year. I make a pretty decent monthly income from them and I couldn't be happier.
I was able to make just over $10, 000 between two of my blog, (My third blog is not yet making a profit). Oh, I have a 15 Months old baby girl.
With this in mind if you are looking for ways to make money fast with a blog, then do not count on it as it takes a little bit more time. But in the long run, it is totally worth it.
Check out my FREE blogging course to get started.
Related:
10 Ways to make a full-time income with your blog
5 Creative ways Bloggers make money blogging
20// Flipping Blogs for Extra Cash
Speaking of starting a blog to make money, if you really want ways to make money fast, then blog flipping is the alternative to growing a blog.
People are making over $2,500 per month blog flipping at the bare minimum. That comes up to $30, 000 a year.
If you are interested in knowing how to make money flipping websites, then blog flipping is for you.
I love blog flipping. I know a few amazing bloggers who are making a killer income with this side hustle. Blogging flipping is definitely one of the best ways to make money fast while working from home.
Blog flipping is buying a Blog or building a blog, then selling it (flipping it) for a profit. It works just like house flipping.
If this is a side gig you want to try out in order to work at home and make more money, you can get more details here.
Use code LADIESFLIPBLOGS to join the university today and learn how to make money flipping websites.
21// Easy to Make Printables Makes this Blogger 2 Million a Year
A blogger friend of mine Sarah Titus creates and sells easy to make Printables on Shopify. She was brave enough to start a Shopify store and within the first month, she made over $50,000.
This is amazing and I am looking forward to starting my own online store this week.
It is truly one of the best ways to make money fast especially if you are dedicated.
You can read the full interview I did with Sarah right here: How to make money selling Printables with a Shopify Store!
Ready to start your own Shopify in order to make money fast while working from home?
We would love to hear from you. If you do start one, please share it with us as we would love to promote your side business.
22// Start A Shopify Store & Own a Business
This brings us to our next point of ideas to make money from home. As mentioned above, my blogger friend was able to make some serious money online with her own online store.
If you want extremely creative ways to make money fast from home, then look into starting a Shopify store.
And if you can not think of products to sell, Shopify makes it easy to use the Dropship method to start making money online with a store.
Dropshipping is a business model that allows entrepreneurs to run their own online stores without ever managing inventory.
When a drop shipper sells a product on their store, they'll then buy it from their supplier, who will ship it directly to the customer.
This alone should excite you enough to start your Shopify store today!
23// Get Paid to Review Music with"Slice the pie"
Slicethepie is the largest paid review site on the internet. You earn cash for every review you leave!
This is one of the easiest ways to make money fast in your spare time.
Your feedback on tracks, clothing and lots more goes directly to help artists, record labels, and brands make decisions.
The better your reviews, the more you will earn. Join millions of reviewers now and start to make more money from home.
24// Earn Extra Money by listing Services on Fiverr
If you can offer services and get paid for it, then you are well on your way to making good money from home.
Some of the best ways to make money fast online are by listing your services on Fiverr and making yourself available for those looking to hire you.
Some services that you can offer, include web design, editing, logo design, posting on Social Media or other services that you may be good at.
Go ahead and create a profile on Fiverr where literally thousands of people are looking to hire people like you.
25// House Sit and get Paid for it
This job is perfect for single people, students and those looking for the best ways to make money fast to pay up on bills.
Housesitting and Pet Sitting is really easy to do and you can find many sites to sign up for this side job.
TrustedHousesitters launched in 2010 with a simple mission: to keep pets happy and safe in their own homes.
Every day, TrustedHousesitters connects thousands of home and pet owners with care-orientated sitters who will look after their home and pets for free, in exchange for a place to stay.
Sign up to do for your opportunity to make some fast money.
You might also like:
4 Kickass strategies to make money on YouTube
26// One of The Best Ways to Make Money Fast is to Share your Opinion
Yes, your opinion matters and you can get paid just for sharing them. This will not make you instantly rich by no means, but make you enough to pay a small bill or two! A few companies that will pay for your opinion:
I would suggest signing up for as many as possible in order to make more money. Finding fun ways to make money while at home has never been easy.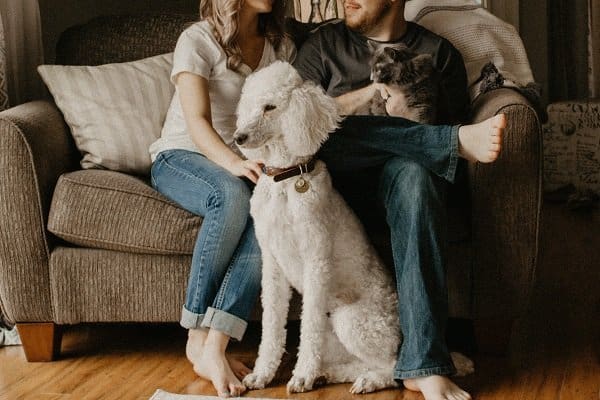 27// Ask for overtime work at your current Job
Other amazing ways to make money fast is to ask your job for extra hours/more hours or overtime hours.
You will be surprised by what they say. Some companies have strict deadlines and if you offer them help, they just might take you upon it.
And if they do not currently have extra hours to give you, ask them to add you to their list in case something comes up the next time.
28// Find a Part Job
With everything listed above, you should be able to make extra money from home pretty fast.
However, if something is just not working, and you really need that cash, don't just sit around. Find a part-time job at a restaurant, bar, grocery store or anywhere that might be hiring.
Rember this is temporary as you are just looking for ways to pay for those bills that keep piling up.
29// Get Paid to Lose Weight
If you are looking for more ideas to make money from home, then losing weight and getting paid to do so is your next gig.
We found a way for you to lose the extra pound and get paid to so with HealthWager. You can start your HealthyWager today and get paid for losing weight.
HealthyWage uses cash-based challenges designed to help end procrastination, encourage perseverance, and harness the power of your desire to avoid losing your wager.
Go ahead and calculate how much you could potentially make by using this calculator!
Then make your bet, and lose the weight. If you lose the weight on the estimated date, you win! Ready to make money while you lose weight?
You can read our full review on how to get paid to lose weight with HealthyWage here.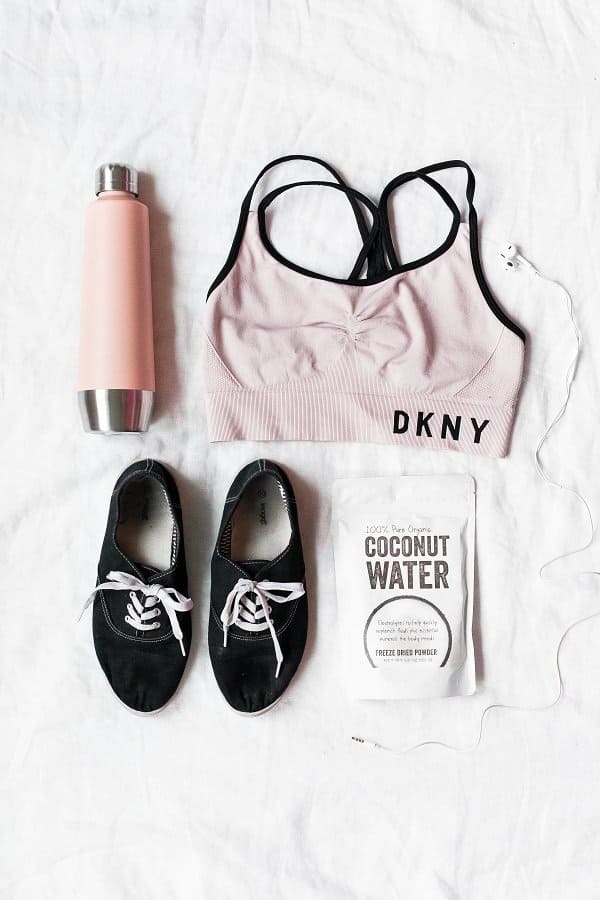 30// Get Cash Back When You Shop Online
The best way to make money fast is by getting money back.
Honestly, if a FREE app or a credit card company is willing to give me money back as an incentive, then I would be all over it.
Getting $10 here or $20 there is money in my pocket. I have signed up for a few cashback apps in the past and my favourite ones are:
Be sure to sign up for all of them and the browser extension for a better experience! They are FREE and they can make you so much money.

There you have it, a list of Ways to Make Money Fast to Pay for those Crazy Piling Bills. Most of these jobs can make you $100 daily very easily. Which one of these will you try? Tell us in the comments below. Find more money-making ideas here.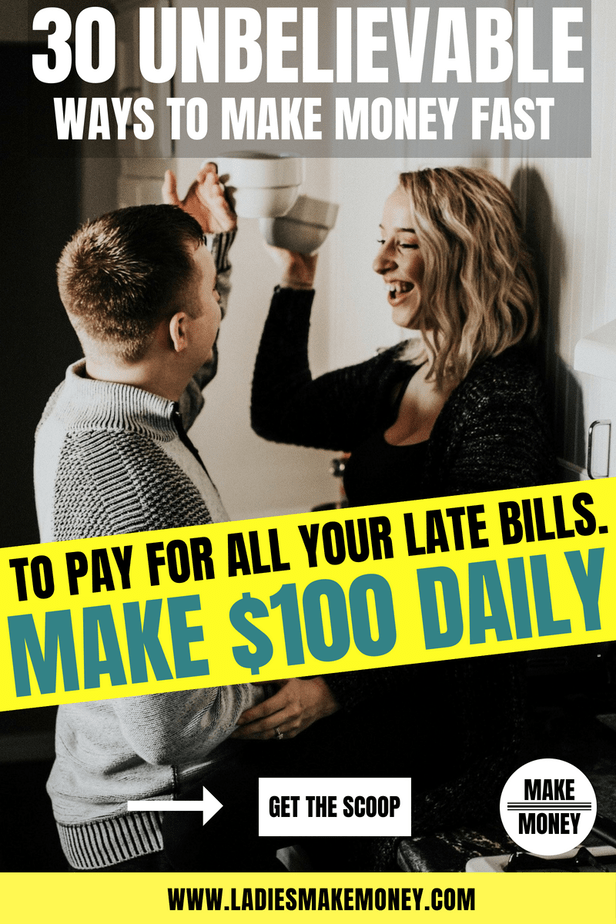 Don't forget to pin this post here to your work from home job board.
If you enjoyed our blog we would like to have you join our email list and receive weekly money-making tips, you can join now! Don't forget to like the Facebook page. The page is created to share your work, pitch your services and learn from other experienced bloggers!
---
***We would like to note that this post and most posts on our blog may contain affiliate links. This means that if you purchase something that has an affiliate link, we will get a commission from it. Not all items recommended on our site are affiliate links. We only recommend items that we have used and tried. These items have brought us much success and we highly recommend them to you in order to be successful. Thank you for your trust!
30 Ways to Make Money Fast to Pay for those Crazy Piling Bills