Last Updated on May 23, 2021 by NandiNN
Make $150 A Day Working From Home
Are you looking for ways on how to make $150 a day?
If you want to know exactly to make extra money working from home to pay off bills, save money or use it as a way to finally quit your job, we have a few amazing things you can try today.
I am so excited to share all my best tips on how to make $150 a day with little to no effort working from home.
You might also want to read our other popular blog posts if you are looking for more ways to make money online.
A lot of my readers have also enjoyed reading: 12 quick ways to make extra money from home and 6-stay at home jobs for female entrepreneurs you can start today.
We really do have a lot of amazing tips you can use to make extra money working from home. All you have to do is to take action!
Learning how to make $150 fast is one thing, implementing what we share is another thing.
The more you work, the more successful you can be at making extra money from home.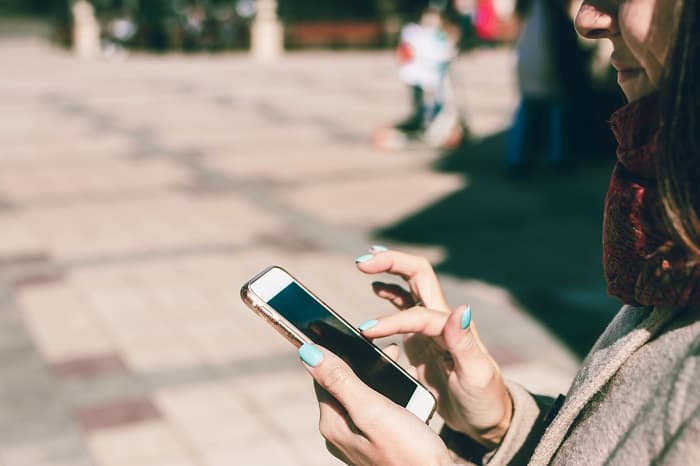 For those of you that are asking yourselves:
"I need 150 dollars now!"
What exactly does this really mean to you? And how can you make that extra cash?
When I personally think about ways to make $150 a day it's usually because I want to ensure that my budget balances out at the end of every month.
I remember a few years ago when I could barely make ends meet.
I knew that if I could just an extra $100, an extra $150 or even an extra $200, I could make things balance out.
I wouldn't need to stress or wonder I would fully pay my rent every month.
All I need was a little extra cash to make it all happen.
Today we will be looking at popular ways to make an extra $150 every single day to increase your monthly income.
You are here today because you are either asking yourselves the following question or you need help with making extra money.
A few questions we had from our reader were:
I need $150 now, how can I make this?

Or how can I make $150 fast?

What are the best ways to make money online?

Maybe you just looking for tips on how to make 150 in a day
Whatever your reason for being here today, we are going to share with you how to make $150 fast!
This way, you too could hopefully make your own budget balance out.
I couldn't possibly show you how to make 150 dollars a day, without arming you with the right tools!
So go ahead and grab my monthly income task list which is totally handy for those looking to make extra money from home.
The monthly income task list is totally free, so go ahead and grab it today!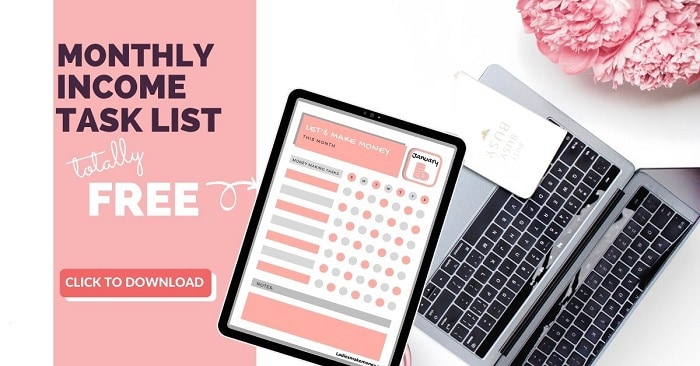 Before we get started on how to make $150 a day, we would love for you to like our growing Facebook page right here! Be sure to follow us on Instagram here.
We also wanted to take the opportunity to let you know that we use Affiliate links on some of our blog posts. This means that we could make a commission if you click on an affiliate link and purchase something. Read our full disclosure and blog policy for more information.
If you have a dream to really work from home in order to pay off bills or stay home with your children, then consider grabbing this Work at Home Book crammed with amazing tips!
It will really get you going in terms of setting up your work-from-home dream.
I personally enjoyed it, because it shared 3 simple steps to finding or creating your work-at-home dream job while avoiding scams.
If you are tired of scams, lame "advice" from people that don't know what they're doing, and pyramid schemes where you have to sell makeup to your friends to make this whole work-at-home thing work, then the Work at Home Book is definitely for you.
Working from home is now a reality for many.
Ready to learn how to make 150 dollars a day? We are so excited to get started! We are sharing all today.
Here is How to Make 150 Dollars Fast:
Ready to boost your monthly income while working from home and make an extra 150 dollars fast?
These side hustles are perfect for those that are looking to earn some extra income every month on a consistent basis.
If you have extra time on your hands, we highly suggest doing one or more of these to help make extra cash.
Making an extra $150 every single day all from the comfort of my home is great for those that are tight on cash and are looking for ways to make that extra money when they can.
Whenever you go to Google to find out how to make more money, you're subject to the same old suggestions that honestly do not work.
But with the right tools and strategies, you can make it work.
For me, making extra money changed my life in ways such as:
It helps me pay off debt;

It helps me save for things such as a vacation;

It helps me stop living paycheck to paycheck;

It may help me reach my retirement sooner;

It helps me to become more diversified.
So, yes I make making extra money a priority.
So how can I make 150 dollars a day?
Making an extra 150 a day may require you to do multiple jobs a day to keep up, but you need to put in the work.
For example, when I wanted to make 200 a day guaranteed, I worked over 6 odd jobs that paid off big time.
Is making 150 dollars a day good for those wanting to make extra money from home?
So $150 daily means you can bring home close to $4,500 monthly.
In my opinion, that is good money.
Especially for those that constantly in desperate need of money.
Are you ready to put in the work if we show you how to make $150 fast?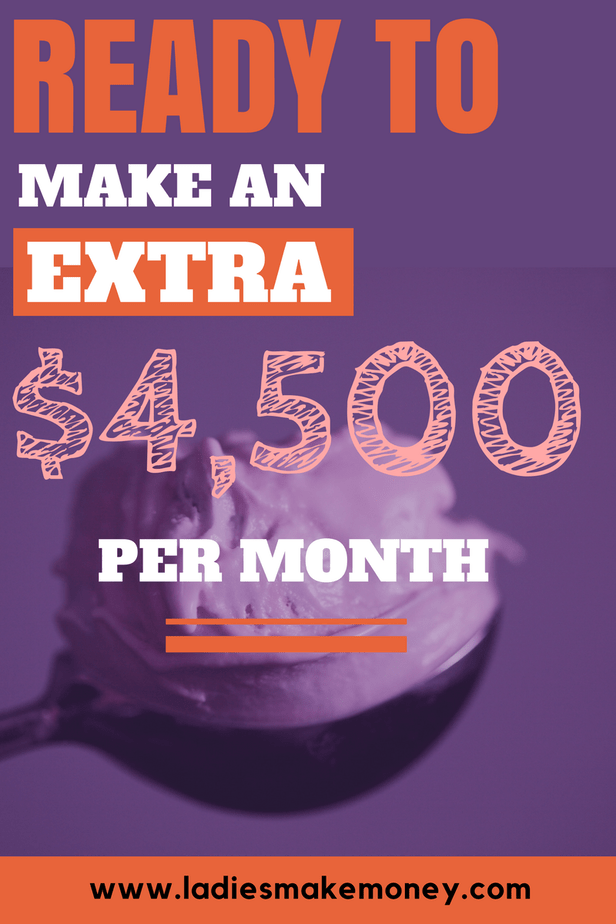 How to get 150 dollars fast:
For those that are asking themselves "I need $150 now, how can I get this extra cash?" then you are in luck.
If your ultimate goal is to start to make $150 a day, then the tips below are for you.
Again, we are urging you to invest the time to do these simple yet easy side jobs in order to make the extra money that you need.
Let's get started:
1. Teach English Online To Make $150 A Day
Teaching English online with companies like VIPKid or Magic Ears is the best way to make extra money online really fast!
Teaching English online is a popular side hustle these days. For many people, it even serves as a primary source of income.
VIPKID is an online teaching platform where Chinese children learn English from native speakers.
It's is definitely one of the best teaching platforms for those looking for ways to earn money online!
With VIPKid you can earn up to $22.00 an hour teaching English online.
You will need to teach 6 hours a day of English to make $150 a day easily.
Another amazing place to find great teaching jobs online is with Magic Ears!
Similar to VIPKid, Magic Ears is an innovative online English learning platform for students ages 4-12.
I know plenty of people who have enjoyed teaching with Magic Ears and with VIPKid.
To earn money online teaching English, you require:
Computer (desktop, laptop)

Camera (HD external camera or HD integrated camera in your computer)

Headset with a microphone built-in
Teaching English online from home is one of the best ways to make money fast. The pay is really good and you can be making great money as early as this weekend if you apply today.
To find more related information about making money by teaching English online: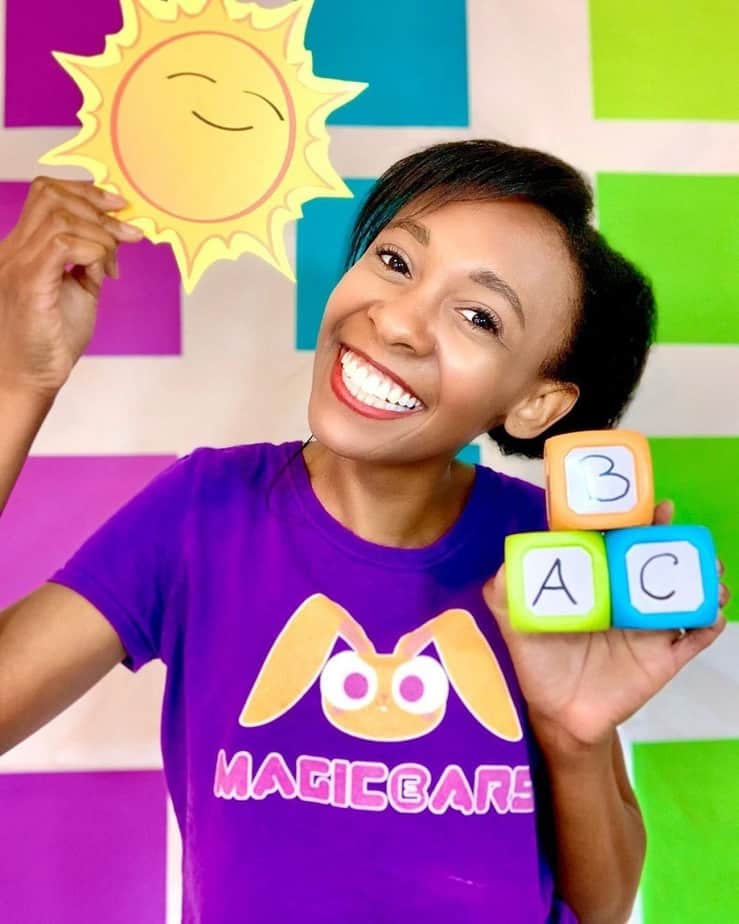 2. Make $150 A Day Proofreading From Anywhere
There are many creative ways to make money online!
And anyone looking for creative ways on how to make $150 a day should really consider proofreading on the side.
Proofreading is definitely an excellent way of making extra money from basically anywhere in the world.
Literally small business owners, creative writers, bloggers, and entrepreneurs will pay you absolutely amazing money to proofread their work.
Does it irk you when you see grammar and spelling mistakes?
If it does, then you will be happy to know that businesses are hiring professional proofreaders who have the eye of an eagle to review their content before publishing.
So if you are looking for creatives ways on how to make 150 a day, you should really consider proofreading.
This side job is so easy to do and as we mentioned, it can be done from anywhere in the world as long as you have a computer and great internet access!
How much can you make from proofreading?
Caitlin Pyle, the queen of Proofreading Anywhere earned herself over $43, 000 in her first year working as a proofreader.
I know for a fact that I would like to earn $43, 000 part-time working from home.
If you are looking for the best way to earn money from home, consider this side hustle today.
Start small and work yourself up.
Most people start off small and make 150 a day by the time they get all the experience needed!
And before you know it, this side gig would have become a full-time work-from-home job.
Proofreading anywhere is the best to start earning money online.
You could easily be making a $150 a day proofreading.
And to learn more about what skills you need to start your freelance proofreading hustle, go here.
Related blog posts on how to make 150 a day blogging:
3. Get Paid $150 A Day For Your Opinion Today
Typically, I do not recommend that you use survey sites to make money online as they can be extremely spammy.
But over the years, I have come to see that not all of these sites are scams. You can use amazing survey sites like Survey Rewardz or MyPoints!
SurveyRewardz is one of the world's most popular market-research communities.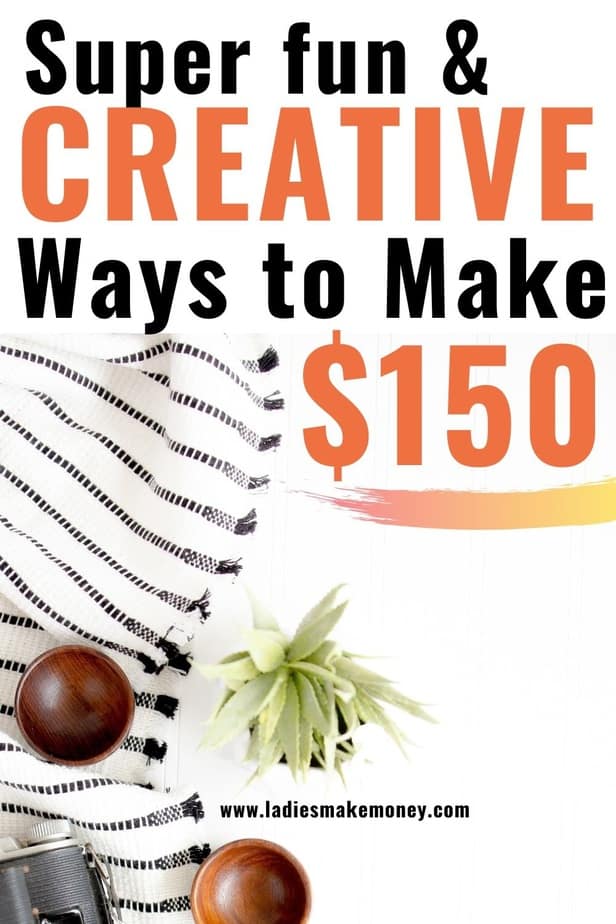 They pay people like you and me thousands of dollars each year for participating in online market research surveys.
It's simple, it's rewarding and not a bad way to voice your opinion.
Get $5.00 just for signing up with my link.
If you are looking for ways on how to make money online for free, then go ahead and share your opinions with these survey companies.
You can also do further research to find other survey sites to help you make 150 a day online!
Swagbucks, Survey Junkie and Opinion City are also great places to share your amazing opinion to get paid!
If you do more research, make sure you avoid any scams out there.
Don't forget to grab my side hustle planner which is the exact planner I once used when I was starting up on my journey to learn everything I know about online earning.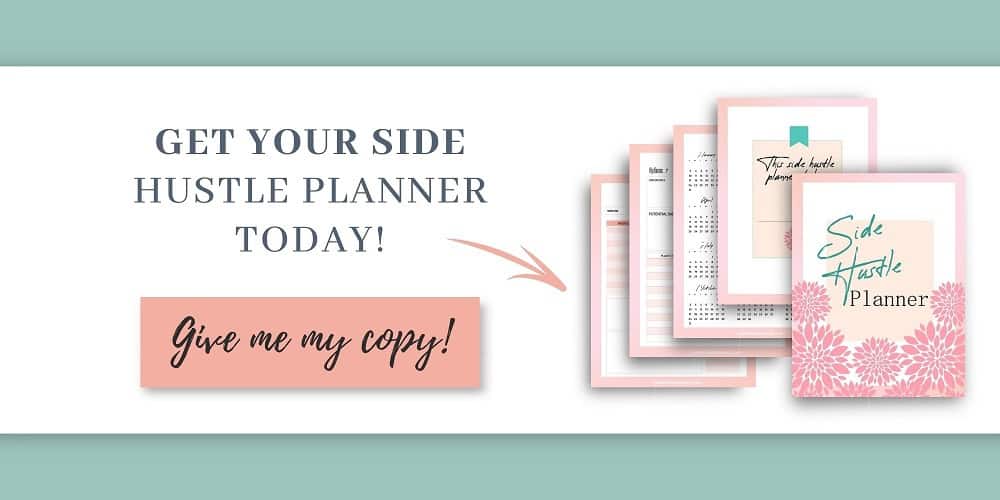 Related blog posts on how to earn 150 dollars fast:
4. Write and Get Paid $150 a Day Instantly
If you looking for creative ways on how to make 150 dollars fast, look no further than the talent you already have!
Writing…
Writing is such an amazing way to make extra cash fast when you are short on money or especially if you need that $150 fast.
Once you learn the exact steps on how to make money writing from home, you would wish someone had told you about this amazing side job sooner.
I would take the leap if I knew I could make 150 a day writing articles for different businesses and online entrepreneurs.
Making 150 a day writing articles is definitely possible the more clients you have.
You can find amazing writing gigs on Upwork or even better, register your name or business on Fiverr to get paid writing gigs!
If you considering becoming a full-time freelance writer, I also highly suggest you get this training right now and get started freelance writing today.
With that training and experience, you will definitely be making more than 150 dollars a day!
In the training, you will learn:
The right personality traits to succeed

The core writing skills to prove to clients you know how to write for an online audience

The marketing and business skills to help you get notices online as a freelance writer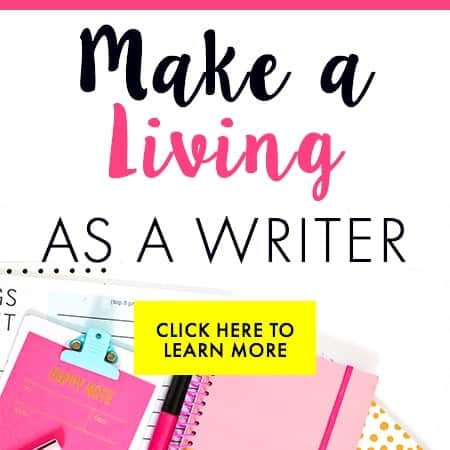 This roadmap to making your first $1K freelance writing is a proven method to help new writers like yourself fast-track their way to success with freelance writing – no experience needed.
So if you are truly eager to make 150 a day online and you need a job asap, start here.
5. Make 150 A Day Selling Printables
Are you looking for ways to make 150 dollars a day?
Why not sell digital products to earn the extra money?
Can you imagine making over $1000 selling printables from home? Making and selling printable has really become the go-to side jobs for many women.
I personally make money online selling printables and digital products and it's the best way to make serious cash from home.
People love pretty Printables.
If you are creative and know how to make printables, you should create a few and sell them online.
You can make a decent income from it.
If you are not sure what Printable to create that will make you thousands each month, then you probably need my guide: The Million Dollar Digital Product Idea!
It's the exact crucial steps you need to follow in order to find that top-selling digital product in 24 hours or less so you can be making money sooner!
Don't believe you can make $150 a day selling printables?
Well, I shared the one YouTube video interview above, but go here to learn more about how these easy-to-make printables have made my friend over 2 million dollars a year!
That is definitely more than $150 a day.
If you have the creativity and the mindset, you can use that to make some cash!
You can absolutely make $150 fast by selling printables.
There are so many different printables you can create and sell using an amazing program like Canva or even PowerPoint.
Here are two amazing courses I personally took and loved to help me create epic printables:
Creating printables and selling them to earn easy money is absolutely doable and it is one of the most profitable side hustle because you just need to create the printables once, and you can sell them over and over again.
6. Make Money Selling Mugs on Etsy
I am always stressing to my audience about the importance of having multiple streams of income.
If one job fails, at least you have some sort of a back plan in place.
For anyone looking for creative ways on how to earn money online, should consider selling mugs on Etsy!
Mugs are a hot seller these days.
They make for the perfect gift, and personally, I enjoy collecting cute mugs.
If you're looking for an additional income stream that is easy and fun to operate THIS is something you should ABSOLUTELY look at.
Anyone can do this from home even if you have no experience.
It's really simple to manage, in-demand, and extremely effective, so you know you will make 150 a day if create a solid plan.
So what is our recommended plan?
You need to grab this guide —> "The Easy Etsy Profits."
It will walk you through:
Quick and easy ways to set up your Etsy shop (this literally takes just minutes) so you can start to earn money online

How to make this totally hands-free so you are not spending hours working on it

Actual best-selling mug designs so you won't have to guess at what's working right now

The free design tool lets you try out your designs before going live so you can see exactly what your mugs will look like

How to list your mugs to make them sell
Go ahead and check out "The Easy Etsy Profits."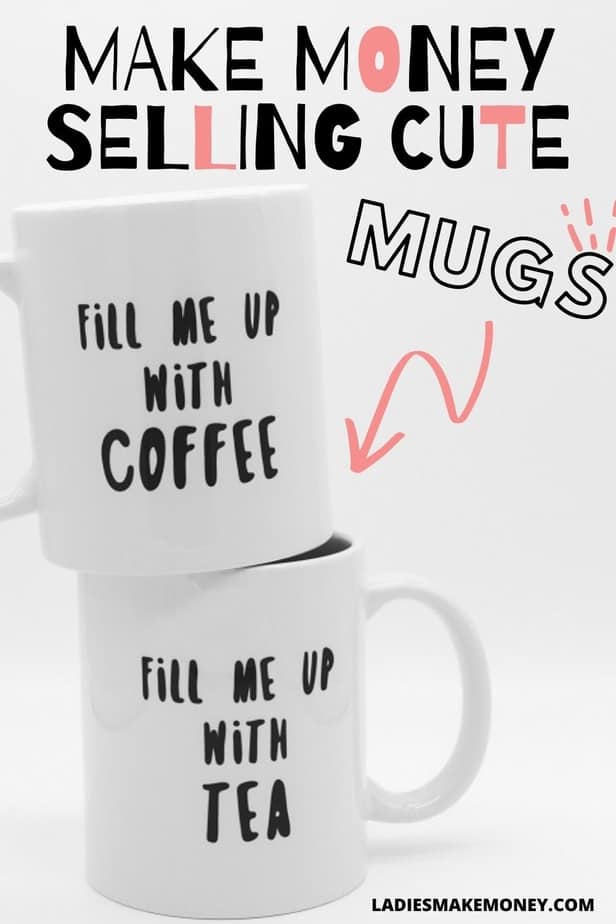 7. Earn 150 a Day Flipping Things
If you want to make money fast online, you should look into flipping items for profit!
In the past, I have personally decluttered and sold our stuff to make extra money.
It also made my home more beautiful as I had fewer things just taking up space.
Decorating a home with no budget was definitely a challenge once upon a time.
And slowly, I started adding more and more clutter.
Until I decided enough was enough and I decided to get rid of a few things.
But the extra money I made from selling household items for quick cash was worth it!
Decluttering your place is so therapeutic.
If you didn't know, decluttering and organizing your place will increase your productivity, decrease stress, and allow you to do more!
Visit our secret vault of free Printables to download my free checklist of things you can sell for extra cash.
But how can you seriously make money flipping items?
Let me say that if you are serious about making the extra $150 a day, flipping items should be on your Side Hustle Planner's list!
People are making thousands of dollars every single week flipping items online.
Just check out what this person had to say: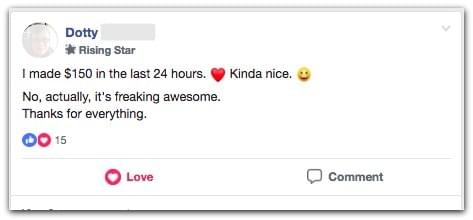 If you want to make your first $100 flipping items this week, sign up for these free video series to learn more about how to get started today flipping items for profit.
Related ways to $150 a day:
8. Make 150 Dollars Fast Surfing The Web
I started using Swagbucks years ago when I was searching for simple ways to earn an extra $50 to $100 a month in FREE gift cards or PayPal cash!
With Swagbucks, you have a choice to redeem your rewards in PayPal money or you can also get FREE gift cards.
Basically, the way it works is you get rewarded just by surfing the web (like how you would normally search for things on Google or Pinterest), watching videos, playing games, shop, taking surveys, and more.
These are just the things you normally do online every day!
And by using the Swagbucks extension, the company rewards you for using their browser.
Swagbucks paid out their members over $326,881,803 to date!
It's a 100% FREE resource that literally takes you less than 5 seconds to join and set up.
I highly recommend to anyone who wants to earn extra cash doing fun and easy things online to use Swagbucks!
There are so many ways to make money online, but I think this one is the easiest for sure.
Once you sign up, you will be directed to several other ways to earn money online using Swagbucks.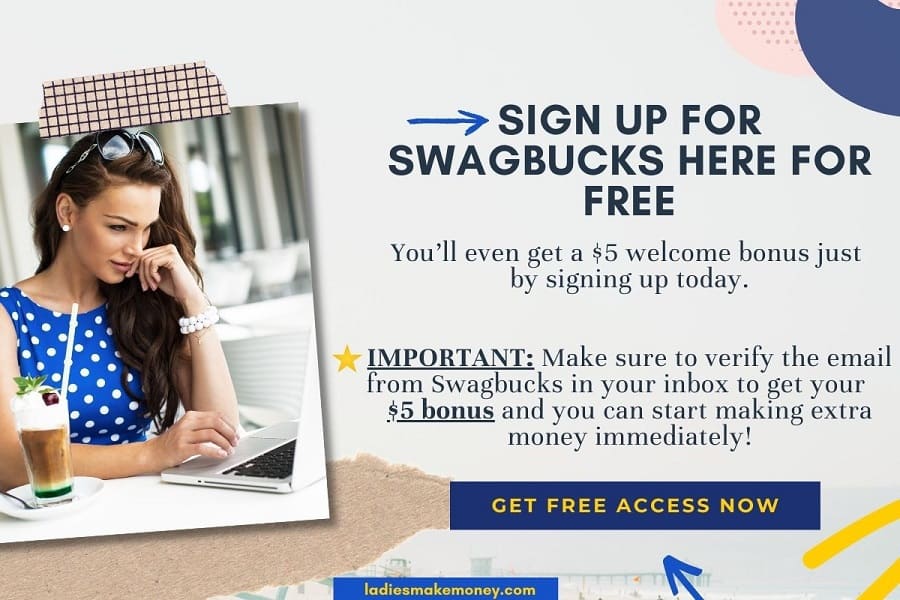 9. Earn Money Online As A Transcriptionist
Earn money online transcribing documents.
A transcriptionist is someone who converts audio into written words.
You can become a transcriptionist if you are:
An attentive listener

Extremely patient

Fast and accurate at typing

Good at grammar

Good at multi-tasking and managing your time
As a transcriptionist, you can work part/full time from the comfort of your home.
Depending on your skill level and educational background, you can simply work as a general transcriptionist, or specialize in niches like legal or medical transcription.
How much do Transcriptionists get paid?
This will depend on your level of expertise but I know those that are making well over $150 a day easily.
If you are serious about making real money from transcribing audio, you should check out Janet's FREE 7-lesson Mini-Course.
This mini-course gives you an insight into the transcription industry and what you need to get started.
There you have it, 9 amazing ways to on h

ow to make 150 dollars fast!
Other ways make 150 A Day:
Now that you have plenty of amazing easy ways to make an extra $150 daily, which of these are you really excited about trying out first?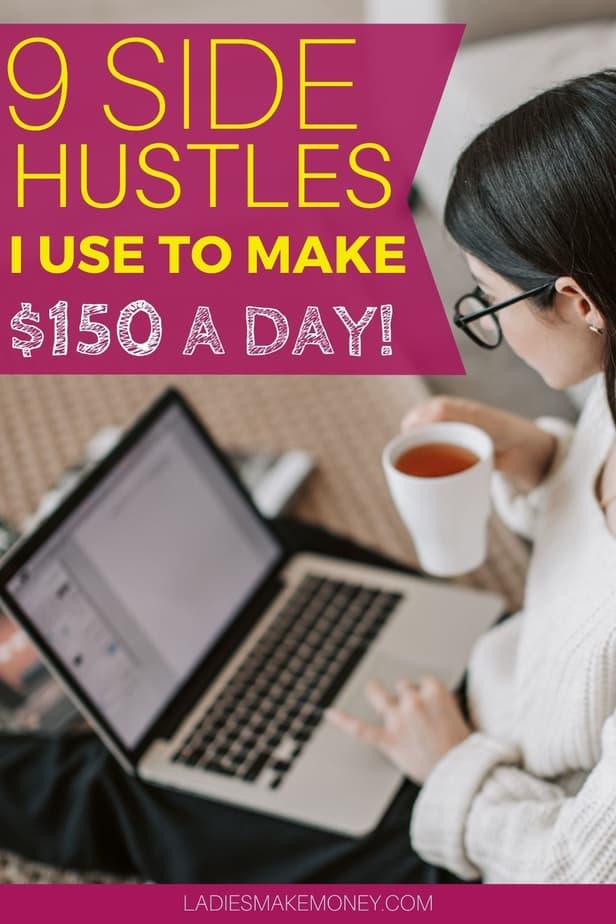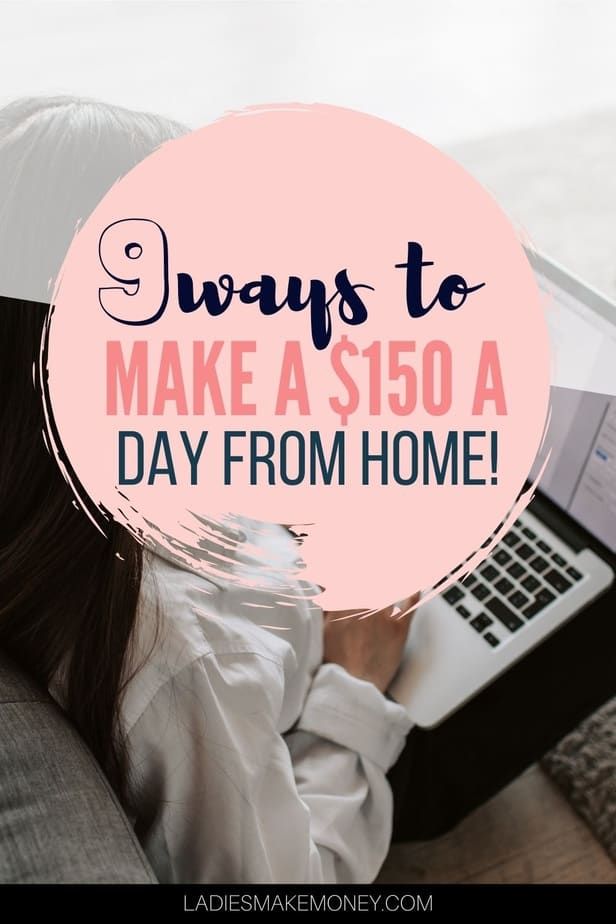 What sites do you like to use to make extra money when working from home? And do you make $150 a day with it?
I would definitely love to hear more about your experience if you have any.
And don't forget to sign below to get exclusive tips about making extra money from home, how to save more as well as some career tips sent directly to your email address.
You will join over 5000 active money-makers doing great things online!
If you enjoyed our blog we would like to have you join our email list and receive weekly money-making tips, you can join now! Don't forget to join our Private Facebook page. The page is created to share your work, pitch your services and learn from other experienced bloggers!
---
***We would like to note that this post and most posts on our blog may contain affiliate links. This means that if you purchase something that has our affiliate link attached to it, we will get a commission from it. Not all items recommended on our site are affiliate links. We only recommend items that we have used and tried. These items have brought us much success and we highly recommend them to you in order to be successful. Thank you for your trust!
9 Side Hustle Jobs That Will Make You $150 A Day Working from Home