Last Updated on
Home Decorating Hacks
Looking for the best tips on how to decorate a house with no money especially if you are on a budget? We have a few home decorating hacks you can follow to achieve amazing results!
If you're addicted to home renovation shows like we are, then this post will surely cater to your needs.
The last home decorating piece we talked about was about all the unique DIY Fall decorating ideas you could steal!
Today we really wanted to focus on how to decorate a house with no money as most people do tend to be on a budget!
Decorating with no money can be hard, but not utterly impossible.
But before we get started on home decorating hacks you could use, we would love for you to like our growing Facebook page right here! Be sure to give us a quick follow on Instagram as well!
We also wanted to take the opportunity to let you know that we use Affiliate links on some of our blog posts. This means that we could make a commission if you click on an affiliate link and purchase something. Please check out our full disclaimer and policy page here.
How can I decorate my home for free?
If you spend most of your time on the internet watching DIYs home decor shows or decorating shows on YouTube were the pros come over and do amazing makeovers, I guess it's time to let that dream go.
No one is going to come and do it for you; you need to get up, man up and get started on it yourself.
Most of the DIY Decor projects are not too hard to replicate.
The main reason why we don't try it ourselves is that we think that it's going to cost way too much and we will end up spending more than necessary.
Well, you don't need to worry anymore; I am here to help you out.
There are many ways to make your house beautiful yourself, remember you just have to be smart and know what to do.
I have seen people who have spent a great deal of money on home decoration, and their house looks like someone just put anything and everything they could gather all in one place.
I have also seen people who were on a budget and their house was a picture of eloquence.
With a bit of skill, you can surely achieve an amazing look with little to no money with these home decorating hacks.

How Can I decorate Cheaply
If you are looking for home decorating hacks to help you decorate your new home or even update the look of your new home, these tips should help.
Sometimes a new look just means swapping things out, adding a new focal point to draw people's attention to one area of a room or even just adding a new lamp or light.
A lot of you had these amazing questions for me:
How can I revamp my room for free?
How can I decorate my home for cheap?
How can I decorate my room cheaply?
How can I spruce up my house on a budget?
These were all great questions and that is why I really wanted to write this post on how to decorate a house with no money! We are not going to waste any more time, so here it is.
How to Decorate A House With No Money
A beautiful home doesn't need to cost you an arm and a leg.
Whether you are just a new home buyer that has just bought a house, or you are a homeowner looking for new ideas to decorate your house on a budget, these tips should help.
Listed below are five low-priced home décor ideas for you if you are on a budget.
1// Repurpose things you already have
The first thing that you should do if you are living on a budget is to have a cup of coffee, freshen up and then put all the things that you don't want to use in front of you.
Take a hard look at them and note down how you can repurpose them.
Since you don't have a big budget, you won't be able to throw things out as much as you would want.
So put on your creative glasses and see what you can do with what you already have.
Can you use your drawers as a bookshelf? Or can you convert it into a case for vintage stuff that you might buy at a later stage?
You can use those little baskets that you have as hanging flower pots and those glass bottles as a vase.
Get on the internet and watch how to repurpose the items that you wanted to throw out and then get started with that.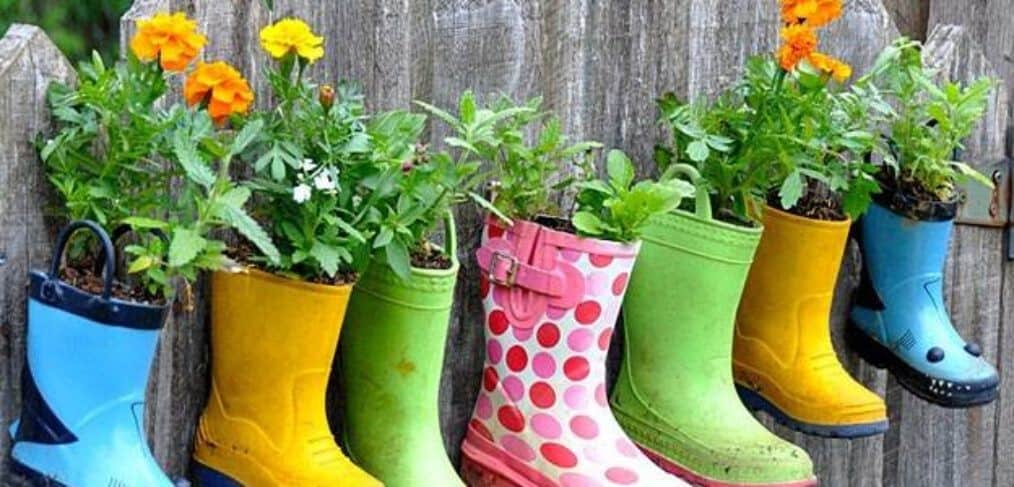 2// Shop from thrift stores
There is no shame in shopping second hand.
In fact, it is a budget-friendly way to redecorate your house.
You can find almost anything in thrift stores and even some really good stuff at yard sales. Bedside tables, coffee tables, rocking chairs, vintage ornaments are things that you can easily find.
Keep in mind that everything may not be new but all you need is to put in a little effort, and no one would ever know.
You can get a wooden coffee table and get it polished, or buy a lamp with a burnt cord and just get the cord fixed.
When you are on a budget, one thing you should keep in mind is that always do a cost analysis before buying anything.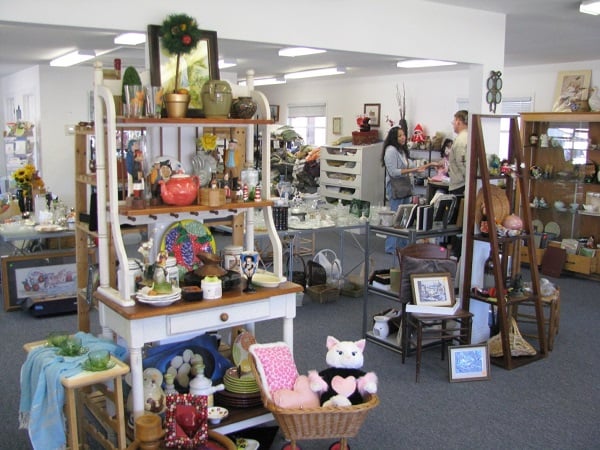 3// Make your own flower pots
Looking for more ways on how to decorate a house with no money? How about you make your own flower pots?
I came across a video the other day in which they taught you how to make flowerpots at home.
Rather than buying new ones, you can buy medium sized towels. Take a big tray in which you can mix cement and then dip the towel in it.
Make sure that the towel has cement all over it.
Then take a paper bucket and throw the towel over it overnight. The next day you can rip out the paper bucket or the paper cup that you used, and there you have your own flower pot.
You can paint it and put it outside your front door to give a welcome feeling.
4// Decorate a House With Paintings and pictures
Paintings add character to a room.
You don't have to buy high-end paintings from a gallery. You can make one yourself, and if the painting is not your forte, you can ask a friend or get one from craigslist.
You can also pay half the gallery price to a struggling local artist and ask them to make you one.
If you are not a painting lover, then you can use pictures instead. Take a picture of you and your family and get it framed, then hang it on your bedroom wall.
If you want you can make a whole wall or the staircase walls full of your family photos.
Get all the pictures that you love framed and make a wall of memories that you adore.
You don't have to buy expensive frames either.
Go to different thrift stores, yard sales and pick up frames from wherever you can.
After you come home polish them and they'll be as good as new, and the different frames of different sizes will add flavor to your staircase gallery.
5// Change the little things
Another way to give your house a new feeling without spending too much money is by changing the little things.
For example, you can change your cupboard handles, or you can change your bedding or rugs that you had. Try not to spend too much on these small things.
Look out for sales and then get the best offers that you can afford. If you are looking for cheap rugs, click here to find Pakistani rugs for sale.
Apart from that, you can change the table covers, couch covers, curtains, etc. to give your house a new feeling without wasting too much money.
You can also rearrange your furniture. Use the internet and check out some home decor blogs that professional interior designers write and see what you can do.
They often give useful tips to rearrange furniture to make rooms look more spacious and more open, etc.
The above-mentioned home décor ideas are inevitably going to fit in your budget and make sure you have a beautiful house without spending more than you can spare.
Know that you cannot do it alone get some help from friends and family.
All the above-mentioned options are time-consuming and tiresome, but they are worth it. Not only will they save money, but they will also give you a sense of accomplishment once you're done.
About the Author:
Julie Hilton is a young woman who loves interior designing and home decor. She is passionate about fashion-forward home décor ideas as well as 'pop of color' art and visionary designs. You can read her blogs at Rug Knots!
Decorate A Home on a Low Budget
Now that we have discussed our best tips on how to decorate a house with no money, which of these tips will you be using.
For good results, try to combine all the tips and get the best outcome for your home decor budget project.
Read this next:
5 Creative Tips for Saving Money on Beauty Products
7 Amazing Ways to Save Money When Moving to A New City
If you enjoyed our blog we would like to have you join our email list and receive weekly money-making tips, you can join now! Don't forget to like the Facebook page. The page is created to share your work, pitch your services and learn from other experienced bloggers!
---
***We would like to note that this post and most posts on our blog may contain affiliate links. This means that if you purchase something that has an affiliate link, we will get a commission from it. Not all items recommended on our site are affiliate links. We only recommend items that we have used and tried. These items have brought us much success and we highly recommend them to you in order to be successful. Thank you for your trust!
How To Decorate A House With No Money Effortlessly