Last Updated on June 13, 2017 by admin
Our blog "Ladies Make Money" focuses on teaching other female entrepreneurs like you how you can start to make money online. The first step to making money online is to first have a successful blog that you can monetize. You can learn our process on how we started our blog right here. Go ahead and create your blog, this post will be waiting for you. Now that our journey on "Ladies Make Money" is well underway, I am going to tell you how I plan to make five thousand per month blogging. If you are ready to start making money with us, keep reading. 
This book and guide will help you get your first $1000 blogging online! Find out more details here: Click Here!
Before we get started, we would love for you to join our growing Facebook group right here! You can also join our Pinterest group by scrolling to the bottom of this page! We have a few paid and free products to grow your blog available right here!  
HOW I PLAN TO MAKE $5000 PER MONTH BLOGGING
Please keep in mind that we may change our mind and plans as we go through our blogging journey but this is where our framework will start. You need to adjust and work with things that make sense for your blog. In order to be successful and start making money blogging, you need to have a great plan. That plan must be a solid plan. 
Please note: We are give away monthly products to our loyal readers and subscribers. If you would like a chance to win FREE things that will help your blogging business in the long run, sign up below!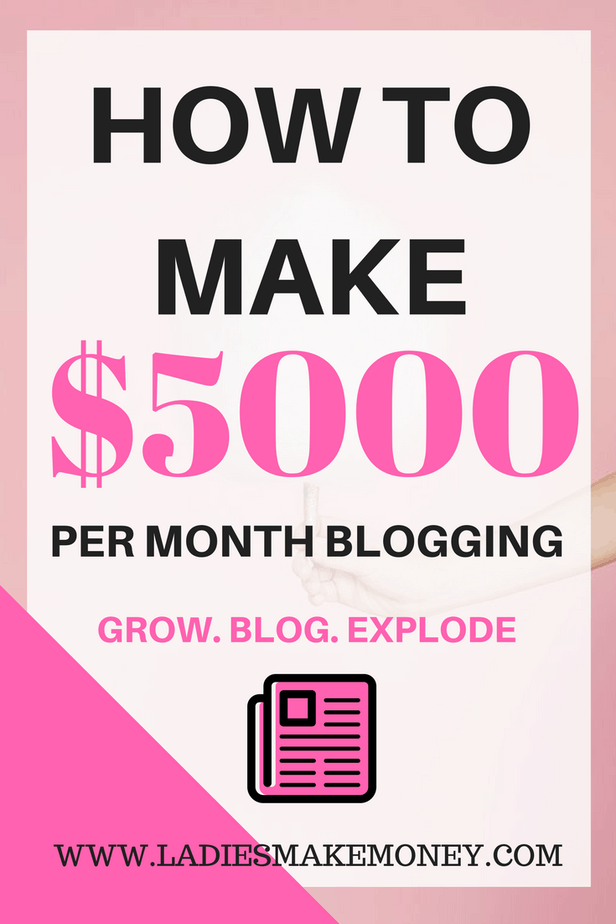 Now that you are signed up, find out how I plan to make five thousand per month blogging below: 
Get a list of the resources and tools that have helped us grow our online biz:  You will need these to grow your blog! 
First step: The first step on how I plan to make five thousand per month blogging includes actively growing my email list.  Your email list should be your main priority when it comes to building a solid online biz even if you do not already have a blog. Ever heard when other bloggers say that "The money is in the list?" Well, this is so true. In order to grow, create passive income and to get your freedom, you need to have an engaged email list full of people who will become your future buyers. We are planning on adding about 250 people to our email list per month for the first year. To do this, we invested in Melyssa Griffin's e-Course List surge to fast track our email growth. How are you growing your list? 
Second step: The next step on how I plan to make five thousand per month blogging is to create consistent high-quality blog posts every week. The whole point of blogging is to write. The blogs you produce needs to be of high quality. If you do not provide valuable information to your readers, why would they come back for more? Why would they consider purchasing your products? Great value, means more readers, higher conversion, and more money.
I plan to blog twice a week in order to stay consistent. All my blog posts are are over 1000 words which is recommended by Google. I also focus on great SEO which include great keywords. I talk about keywords and SEO in my online course: "Traffic Building Bootcamp!"
Sign up for sponsored blog posts opportunities: Get started here!  
Third step: Working on increasing my blog page view is the next step to how I plan to make five thousand per month blogging. I know that once I get more eyes on my blog and work, then the chances of making more money is greatly increased. Having a solid plan on how I will increase my page views is something I am currently working on. I discuss my detailed process in my new course "Traffic Building Bootcamp!" I follow this process very closely for other websites and blogs that I manage for my other clients and I reveal my secret in the course. Give it a try. 

Fourth step: We have talked list building, providing quality blog posts to readers and increasing blog traffic. These are my foundation to a great blogging strategy! As soon as I get all these lined up, my next would be to start monetizing the blog. My plan is to create multiple streams of money-making ideas in order to create that income for my blog. This means I need to create ways to get money from different areas in order to be successful. So here is how I plan to make five thousand per month blogging:
I will make affiliate marketing part of my passive income strategy. I have signed up for multiple affiliate programs that I will promote to my readers. Please note that before I promote any affiliate products, I made sure to have tested them all. I will not promote products that I have not used. It doesn't make sense. I learned a lot about Affiliate Marketing from Michelle of Making Sense of Affiliate Marketing. I am beginning to see the value of the course and I am currently implementing the strategies with great results. 
Creating products to sell to my readers is definitely high on my to-do list and it is the perfect way to make money online. My first course Traffic Building Bootcamp – TBB is now open for pre-sell and it teaches you the different strategies to take in order to increase traffic to your blog. You need great traffic to attract readers and make a profit. Imagine writing blog after blog and having no readers. This is a waste of time and you will end up discouraged. Grab the course here and start growing your business. 

Offering services are my next plan to monetizing my blog. The service I am considering is offering Virtual Assistant services. I am still exploring my options but offering a service is really what I will be going into next.
Fifth Step: My last step on how I plan to make five thousand per month blogging is to find the perfect strategy for marketing my blog. I discuss some of my marketing strategies in my course Traffic Building Bootcamp – TBB. I have few ideas on how I will market my blog which includes Pinterest, Facebook ads, and guest Blogging. 
Want more ideas on monetizing your blog? 7 Ways to boost your blog income 
Income Report Prediction: 
Please note: I have not made this much income yet, I am still within the $1500-$2000 area. But this is how I hope to achieve my income from my blog in the next coming months. Write your prediction down and share it with us in our Facebook group so we can encourage you. 
You might like: 4 Brands to Join to make money online.
Please note: All my e-Courses and books come with the options of becoming an affiliate partner. If you would like to make 40% from any of my courses, please let me know via email at [email protected]!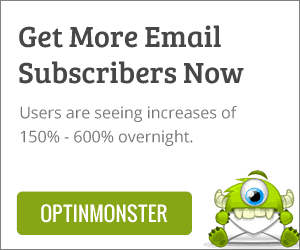 There you have it. Those are my steps on how I plan to make five thousand per month blogging. What plans do you have your online business? You definitely need a clear plan if you want to start making money. 
My course Traffic Building Bootcamp – TBB is now available for sale! Get it now and join us on our journey to growing and monetizing your online business. 
THE PRODUCTS THAT ARE HELPING ME MAKE MONEY RIGHT NOW: 
How to make your next affiliate sale with Pinterest in the next 24 hours: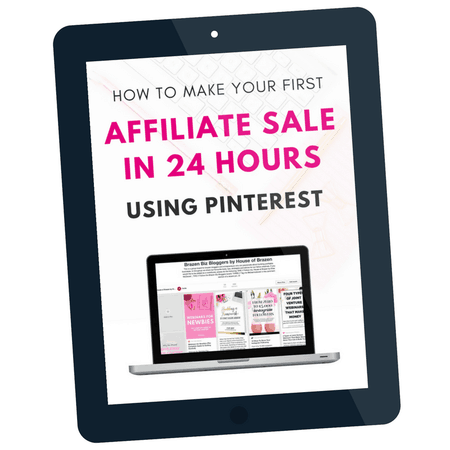 And the Ultimate blog bundle that comes out a few times a year: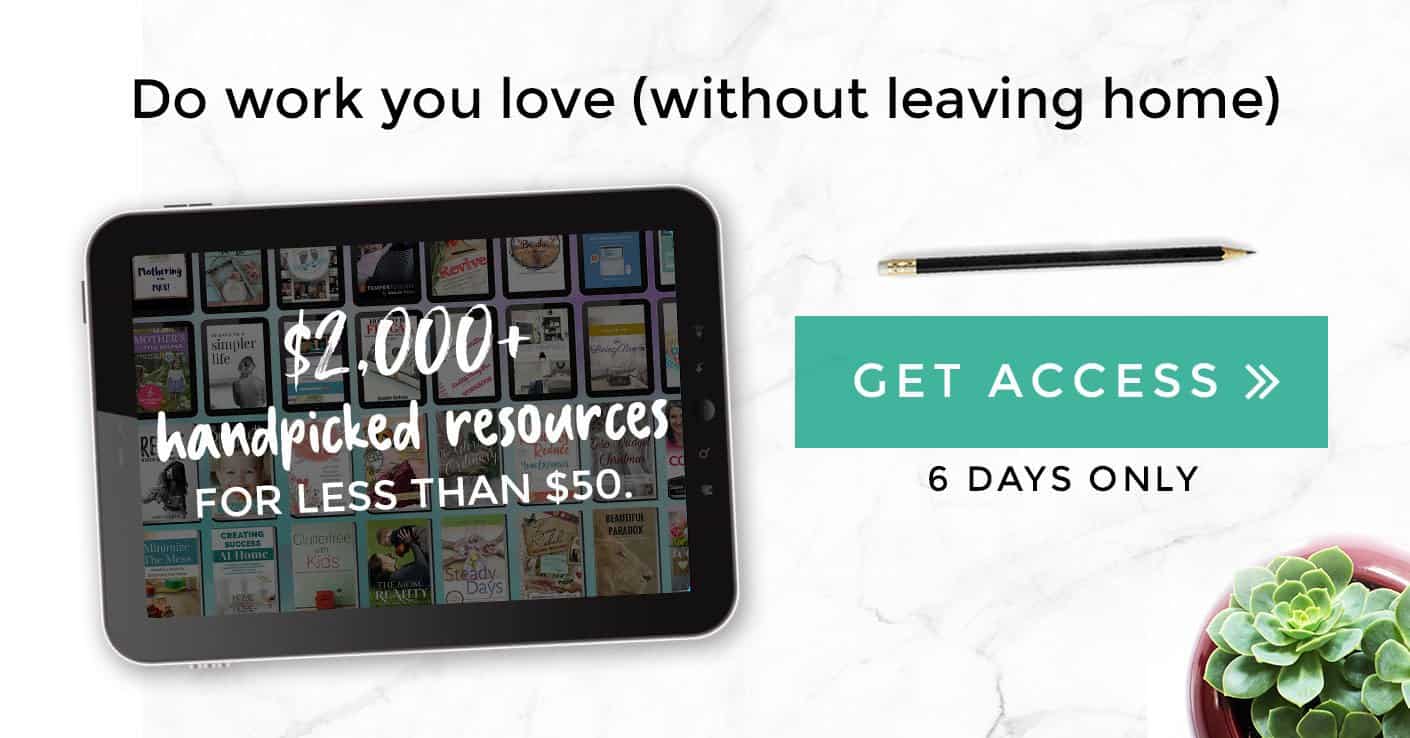 You can find the rest of the tools that are making me money listed on this page: Tool and resources for bloggers!
How are you making money from home? Tell us below: 

If you enjoyed our blog we would like to have you join our email list and receive weekly money-making tips, you can join now! And we would love to have you in on our Private Facebook page. The page is created to share your work, pitch your services and learn from other experienced bloggers! 
---
***We would like to note that this post and most posts on our blog may contain affiliate links. This means that if you purchase something that has an affiliate link, we will get a commission from it. Not all items recommended on our site are affiliate links. We only recommend items that we have used and tried. These items have brought us much success and we highly recommend them to you in order to be successful. Thank you for your trust!