Blog Promotion Ideas to Increase Traffic
Do you promote your blog frequently?
If you are one of those bloggers that expect your blog to get found just because you hit the publish button, then think again.
If you do not promote your blog effectively and frequently, don't expect results.
They are billions of other blogs out there in the universe, so don't expect yours to be the one everyone comes running too.
I personally do not even check out my favourite celebrity pages unless I remember to do so or if I get some sort of notification.
In order for people to find you, you need to put the effort into marketing and promoting your blog constantly.
They are a few places to promote your blog for maximum impact.
Did you know that blogging should be 20% content creation and 80% marketing and promoting?
Here is how to promote your blog for free!
First I want you to grab this epic freebie I created just for you my friend.
I share 12 great tips to do if your blog is not making any money.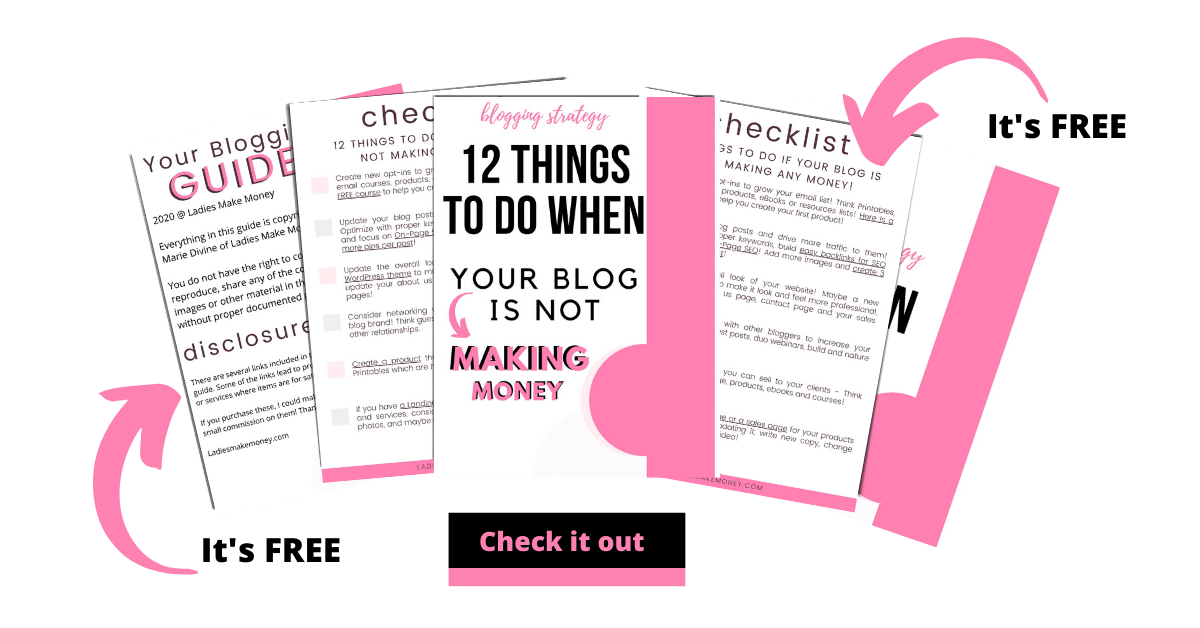 With a lot of talks lately in Facebook groups about lack of blog traffic, we really wanted to dive in more to see how we can improve and get our blog posts seen more.
Here are some popular questions I saw in some groups I am part of:
Can you share tips on how to get traffic to my blog for free?

How do I get traffic to my blog?

How do I promote my blog for free?

How do I increase my blog views?
I used to be you as well, constantly asking questions and wanting to know how to increase my blog views.
I figured out a few things that you could try as well.
So how do I get more readers to my blog?
But before we get started on the top places to promote your blog for free, we would love for you to join our growing Facebook group right here! Be sure to give us a quick follow on Instagram as well!
We also wanted to take the opportunity to let you know that we use Affiliate links on some of our blog posts. This means that we could make a commission if you click on an affiliate link and purchase something. Please check out our full disclaimer and policy page here.
PLACE TO PROMOTE YOUR BLOG FOR FREE
So where can you promote your blog after you hit the publish button?
If you really want to increase website traffic to attract more readers, use this post to help you market your blog better.
We will be sharing over 10 tips to help you promote your blog posts every time for more traffic.

PS: If you want to know more about going from zero to 200 thousand page views using Pinterest? Then be sure to read more about an amazing Pinterest strategy here!
They are so many simple and easy ways for you to go about promoting your blog for free.
We will show you 10 places we use so you can promote your blog after you hit that publish button!
We use these steps every time our blog post goes live.
These are fantastic ways to get your work discovered, get more comments, blog shares, help in generating more blog traffic, email subscribers, and potential sales.
You just have to take the time to actively promote your blog on a daily basis.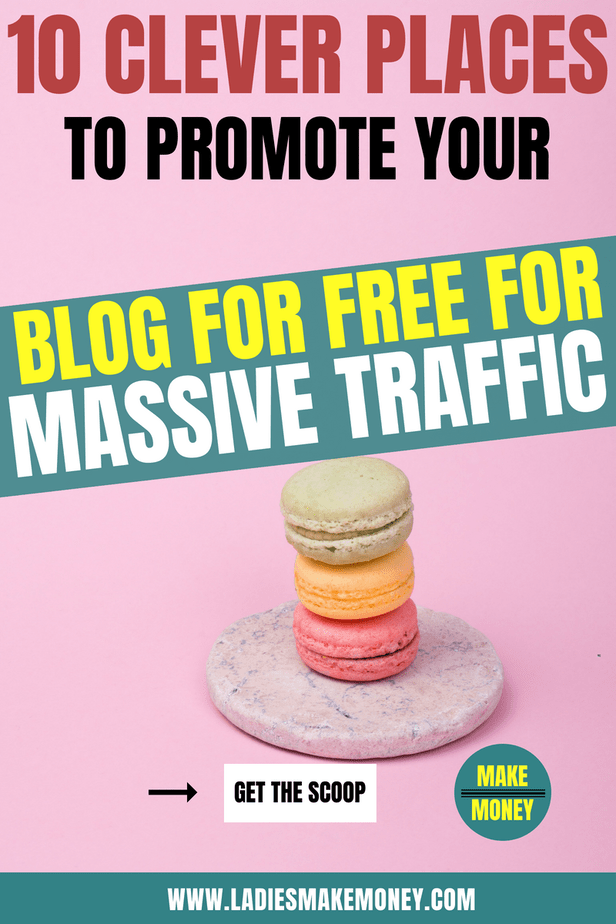 One more pro-tip from us: Go ahead and create a round-up post of your most popular blog posts.
For example, if you have a few posts relating to making cakes, create a top 10 post of your popular cake recipes.
This is a great way to instantly boost traffic, especially on Pinterest as you can have 10 different cake images pointing to the one post.
If you want to know the best way of creating epic round-up posts, doing this, you might want to snag Lena Gott's Round-Up FREE course.
Just go to the very bottom of this page and click on the free trial "enroll in this course link" and grab your awesome FREEBIE.
Go ahead and implement the strategies and you will get massive traffic in no time.
A round-up post is a great way of generating blog traffic all year round.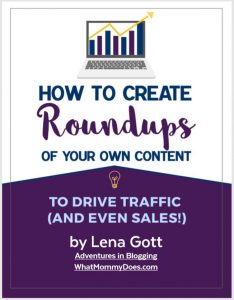 1. Promote your blog using your Email List
If you are not collecting emails on your blog which you should be doing, this is the best way to drive traffic to your new blog posts.
A few ways to increase email subscribers are by offering FREEBIES to your readers, doing webinars or collaborating with other bloggers.
Part of your marketing efforts could be to send out your most popular blog posts of the month to your readers each month.
This is the best way to let your readers know about your latest blog posts and this encourages them to check it out and potentially share it as well as to leave meaningful comments.
This is an amazing way of generating blog traffic.
I send out a weekly newsletter to my subscribers and with this, I typically do a round-up of the top blogs that I include as part of my email marketing.
Please note: Do not only send your clients links to your latest blog posts but also provide valuable information otherwise your unsubscribe rate will be much higher.
The more email subscribers you have, the more views you will get.
Email marketing is the easiest way to promote your blog.
If you are not sure what to send your email list, Kate Doster has an epic list of over 2 years worth of emails you can send your list.
Your email list should be a way for you to increase your income.
So use it wisely.
2. Feature other Bloggers on your Blog frequently
Try to feature other bloggers on your blog from time to time.
This is the best way to promote your blog as well as build relationships with others.
For example, I wrote this blog post where I quoted a lot of big bloggers.
Share your work with the people you mentioned in the blog post (If you mentioned a few bloggers on your latest blog post, don't forget to email them with the link to the post)
This will encourage them to share it with their followers and email subscribers. You can also simply ask them to share it.
This is the best way to get more views on your blog almost instantly especially if the blogger has a huge following.
This is a really easy way to promote your blog. Take it a step further by tagging them on social media and linking back to the post.
If you have a great lead magnet on the post, you might end up with even more subscribers which is great for you!
Related:
5 Types of Blog Posts that Will Drive Traffic to Your Blog Instantly
How to Increase Organic Traffic From Google – Without Tearing your Hair out
3. Participate in Blogger Round-Ups
We already talked about creating round-up posts of your own popular posts.
You can also create a round-up post on a popular topic in your niche.
This can be done in several ways, you can either interview a bunch of bloggers by asking them questions on a certain topic or you can participate in blogger round-ups. Either option is fine.
I like to participate in blogger round-ups once in a while as this is a great way for me to earn backlinks effortlessly.
I only participate if it's in my niche and blog topic.
You can find great round-ups in Facebook groups, here are a few I highly recommend:
4. Use Facebook Groups to Promote your Blog
Facebook groups – Speaking of groups, Facebook groups are the new thing in terms of generating blog traffic.
Some groups offer you the opportunity to share your latest posts with their readers.
Take this opportunity to get more eyes on your work.
Not sure how to make Facebook groups work for you?
Read this – How to use Facebook Groups for Business to grow your Blog!
Update: I no longer participate in share links on Facebook. It is not the best use of my time at the moment.
You can still do so if the group is niched down to what you typically blog about. Otherwise, it becomes extremely time-consuming.
Instead, in order to effectively promote your blog in Facebook groups, answer and ask questions that are helpful to other bloggers.
Where appropriate, add your link to assist further without spamming (read the rules).
The more you can help and be helpful, the more people will connect with you naturally.
Here is a list of 20 powerful Facebook groups I recommend joining to grow your blog!
Related:
Join these 10 Amazing Facebook groups to grow your business
5. Use Pinterest to Triple and increase your website traffic
Pinterest is the best way to increase website traffic to your brand as well as to expand your reach.
Every blog post I write is automatically shared on Pinterest once I hit publish using Tailwind where I schedule everything out.
One of my boards is exclusively dedicated to pins from my website and blog.
If you want to know more about how to use this social platform to get more traffic, then read this amazing blog!
In terms of having a schedule and strategy, I use Carly's strategy exclusively.
With a few of my own touches but mostly her strategy and this has helped increase my traffic.
Here are a few tools and resources I use to effectively market my business on Pinterest and which you can use to promote your blog as well: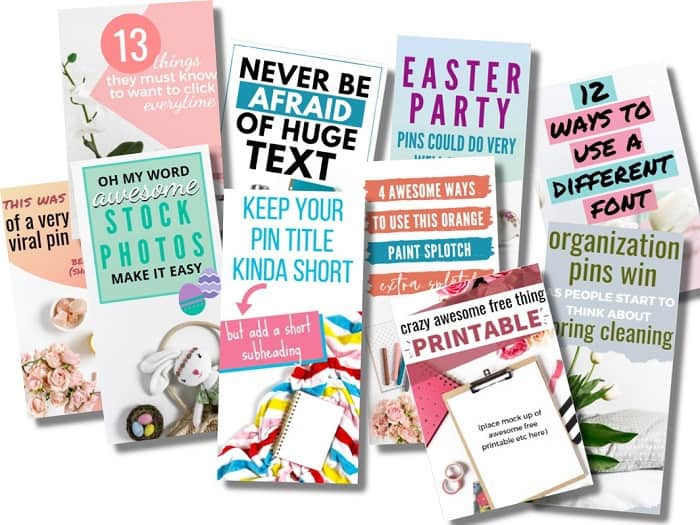 MiloTree – This tool is responsible for growing my Account to over 41,000 followers in a short amount of time (It works for Instagram, Email List, and Pinterest)
You can also see exactly how I managed to get 19,000 page views to one blog post over a period of 30 days using all the resources I mentioned above.

6. Pinterest group boards 2020
Update: Since Pinterest changed its algorithm a few months ago, I have minimized the number of pins I used to pin to groups.
Pinterest in fact really doesn't want you to pin to Group Boards anymore and if you are new to Pinterest, I suggest building up your own boards.
I have created and will continue to create my own niche boards and pin my work to them more frequently.
However, Pinterest groups are still an amazing way to promote your blog on social media but use them wisely.
This means you should pin to those that are active and spam-free.
Ensure you only join groups that are relevant to your niche and post your blog posts pin on there at least once a week (don't post the same pin over and over again as Pinterest doesn't want this either)
Pinterest's strategy for 2020 is to pin fresh content daily.
I use these Pinterest templates from Carly to create multiple pins I can then use to promote my blog for free on Pinterest.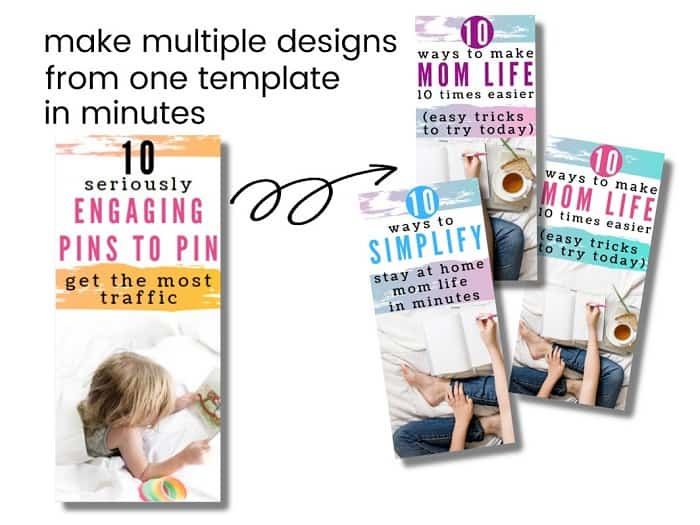 Pro tip: You can create multiple graphics for the same post and pin those safely.
In fact, I try to create at least 4-5 images for each blog post I create.
Not at the same time usually, I update my post once in a while and create more images as I go.
You don't want to look like you are spamming.
Here is the Pinterest Strategy for 2020 according to Tailwind
Follow me and the group on Pinterest to get accepted into this group (send an email to [email protected] with your URL) and start promoting your blog.
The board group's name is "Promote your blog". – UPDATED- CLOSED, SEE BELOW FOR PLACES TO PROMOTE YOUR BLOG:
Related:
A list of 50 Pinterest groups to join now
5 Types of blog posts to drive more traffic to your blog
7. Commenting on other blogs
Leaving meaningful comments on blogs has proven to be the best way to promote your blog for free as well as to connect with other like-minded bloggers.
The best way to go about this traffic generating boost is to comment on blogs that are relevant to your own niche.
If someone asks a question, respond genuinely, and ensure you are leaving a comment with a lot more sentences than, "great post".
Do not spam otherwise your comment will be blocked or deleted. I have received page views just from doing this.
The readers can easily click over to your commenting profile and land on your blog.
You can also comment by giving your honest opinion about the post you just read.
Commenting on 30 blogs per week will increase your views and potentially earn you new subscribers.
You might want to read Elna's post on how to do blog commenting for traffic.
She shares two little unknown SEO Hacks for bloggers to help promote your blog for free.
Want to run ads on your site to earn money: Use Media.net. Best ad company, especially for new bloggers.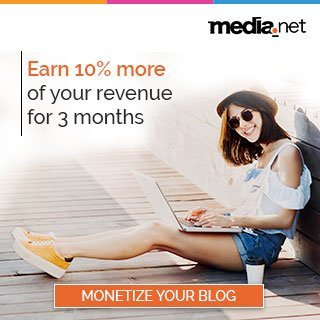 8. Use Social Media to Boost Blog Traffic
I mentioned Facebook groups and Pinterest as the main ways I personally use to boost blog traffic for free.
These are the two that I consider extremely important and I don't always view them as social media platforms instead I see them as great marketing tools.
You can share your work on other social media platforms such as Twitter, Instagram, and Facebook pages for business to help promote your blog and get a little boost.
If you want your brand to be known and seen, you better get social in order to help boost blog traffic for free.
Remember social means interacting, don't drop links and disappear!
Interact with people, share other people's work and they will eventually do the same for you.
When possible, you can also share your latest blog post on your personal Facebook profile (after all, how many friends do you have?).
This will help boost blog traffic a little.
9. Use Mix Promote Your Blog for Free
I use to love to Stumble Upon but sadly, it was shut down back in 2018!
Stumble Upon was honestly one of the best blog sharing sites for those looking for quick and easy traffic.
Mix is its replacement which I use from time to time.
It hasn't caught on like Stumble Upon but you welcome to still use it to boost a little traffic or to get your brand out there!
Be sure to follow me right here if we are not yet following each other!
10. Build Backlinks to Your New Blog Posts
If you would like to get over 500,000 page views per month, you definitely need to use SEO!
Getting more backlinks will improve your Domain Authority which will really help your articles can perform better!
Will backlinks generate blog traffic?
The main benefits of backlinks are that they strengthen the page they are linking to.
So, over time, those articles can move up the ranks to page 1 of Google, and that is what will get you a LOT of traffic.
Lucky for you my friend Debbie has over 31+ ways and places to build backlinks without blogger outreach!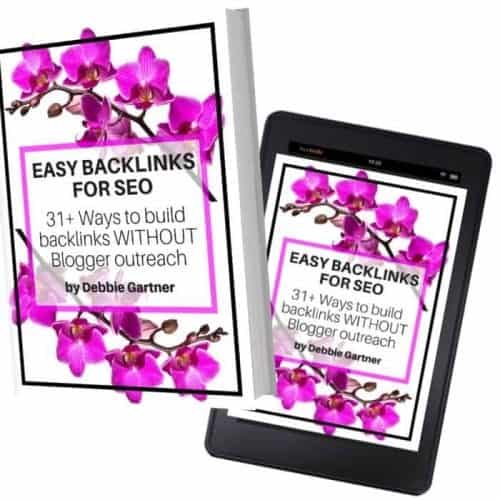 11. Submit your website to Social Booking Sites
Submit your website to these Social Bookmarking sites for more views (BizSugar, Digg, Scoop.it, DoSplash, Delicious, Flipboard, and Inbound.)
These are the ones I normally use to promote my blog for free.
I am sure they are a few more others out there. It can be time-consuming but might help you in the long run.
That's why most bloggers suggest writing one great article per week and spending the rest of the week doing promos, newsletters, creating graphics, planning content, and monetizing your blog.
Do what works for you to promote your blog.
Did we forget anything else? If you have some great places where you share your blog to help with traffic, please let us know.
We have taken an amazing course you can see here which will help to explode your traffic as well!
It's an amazing course that shares in detail how she got 400,000 blog page views, which was worth every penny.
Promote your blog with more helpful tips:
Organic Traffic: How to Increase blog traffic fast
How to get consistent traffic to your blog for free
If you are a new blogger or just a blogger struggling with Blog traffic, see how we are using Facebook for Business to increase our blog traffic and income.

Do you know of other places to promote your blog for free?
If so, we would love to hear your suggestions below.
Feel free to leave your comments below.
For those that are seriously having a hard time making any money online, you might want to grab my 12 tip freebie.
I share a few epic things I have personally done to boost income when things seem to go down.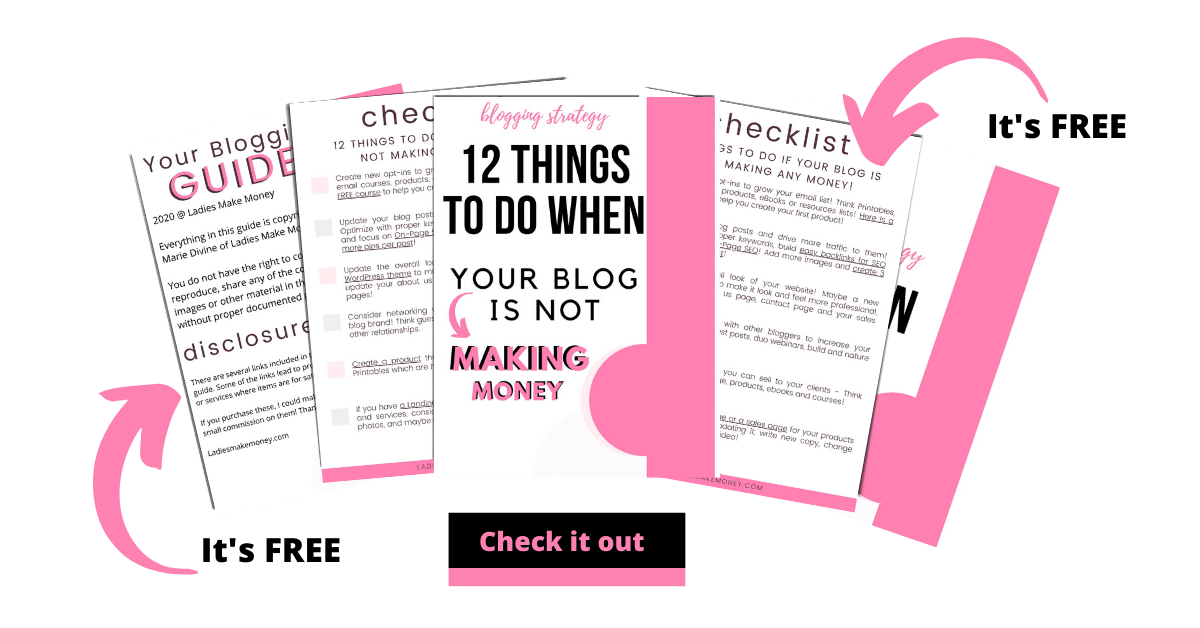 We had to end this post by sharing tools and resources that help us make over 6K with our blog each month!
Blog Planner – If you are thinking of taking your blog to the next level, be sure to grab this blog planner today in order to organize your blog the best you can. This blog planner has saved me a lot of headaches and it will help your blog as well!
Shareasale affiliate program– This easy and free program is great for those looking into earning extra income with affiliate marketing. It's free to join and has a lot of great products you can promote as a blogger in any niche.
Qualify for Mediavine Challenge – If you are ready to take your blog business to the next level and you are looking for ways to quickly qualify and get into Mediavine, then this challenge is really for you! Give it a try today – It's free!
Make money using affiliate marketing in the next 24 hours– An amazing course that will help you make money using Affiliate marketing within the first 24 hours of purchasing. I am still getting emails every day about affiliate sales that are coming through. It specifically focuses on using Pinterest as a way to promote your affiliate link.
Get your first 1,000 Email Subscribers with convert kit – Are you hoping to get your first 1, 000 email subscribers? You might want to sign up for the convert kit free webinar! Get an actionable list building plan you can start implementing today with Convert Kit!
Tailwind for FREE – Tailwind is one automation that has doubled my traffic with Pinterest in the last few weeks of using it. If you are not ready to invest yet, try it out for free and see how beneficial it can be for your online business. Pinterest is so much easier using Tailwind!
Grammarly – is the tool I use to edit my blog posts. It's the best proofreading tool I have ever come across and it is worth your while to sign up for it.
Making Sense of Affiliate Marketing– Want an in-depth knowledge of how to make money using affiliate marketing? This course covers everything you need to know about affiliate marketing, including the different rules that apply to make your affiliate links legal. Learn the right way to promote your links on social media and more.
5 The SEO Starter Pack (Free video Training)– Join 1000's other bloggers who've finally conquered SEO & confidently hit "publish" with each new post! Get your blog to the top of Google and cash more Mediavine & Amazon checks than ever before! Join this stupid simple SEO course that takes you through each topic step-by-step on improving your rankings.
We hope you enjoyed our post on great places to promote your blog for free for more traffic!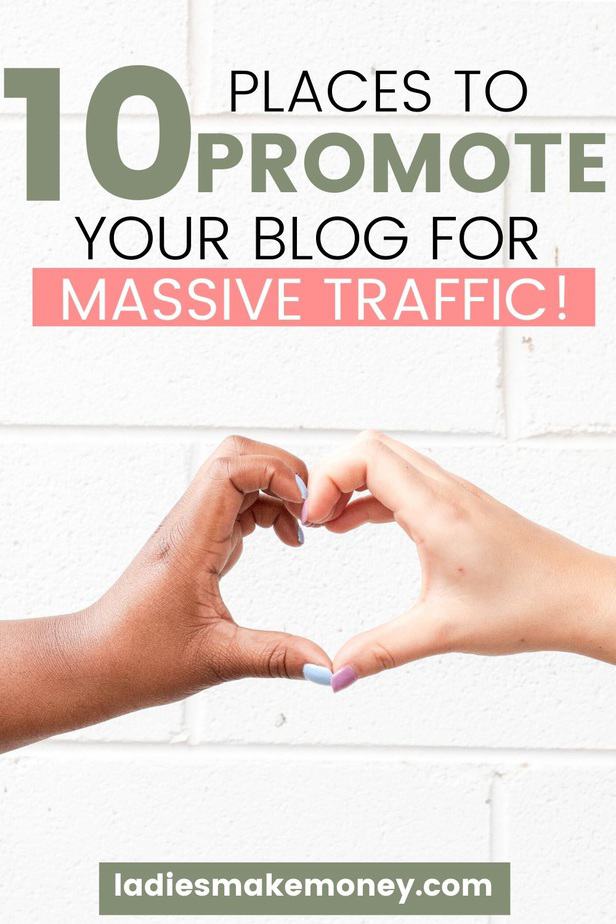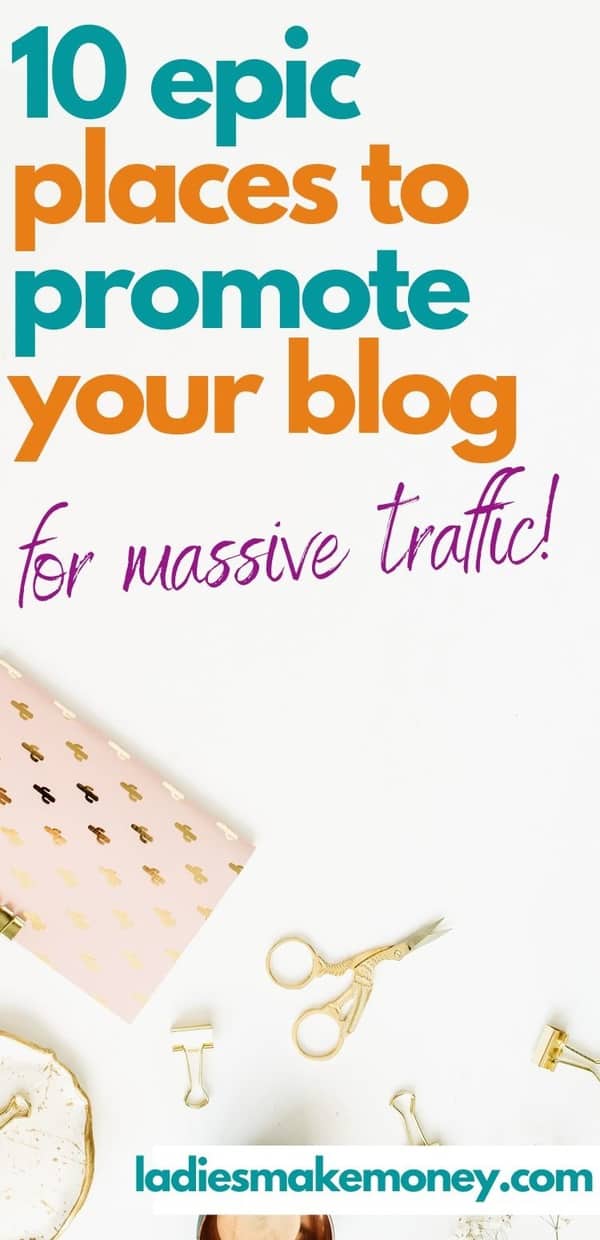 If you enjoyed our blog we would like to have you join our email list and receive weekly money-making tips, you can join now! Don't forget to join our Private Facebook group. The page is created to share your work, pitch your services, and learn from other experienced bloggers! Our Blog Policy can be found here.
---
***We would like to note that this post and most posts on our blog may contain affiliate links. This means that if you purchase something that has an affiliate link, we will get a commission from it. Not all items recommended on our site are affiliate links. We only recommend items that we have used and tried. These items have brought us much success and we highly recommend them to you in order to be successful. Thank you for your trust!
10+ Places to Promote Your Blog for Free for Massive Traffic