Last Updated on July 20, 2021 by NandiNN
Why I love blogging
I have been blogging since 2016 and I completely love blogging as it has given me so many amazing opportunities.
I have over 400 blog posts on this platform and I enjoyed writing them all.
Some are collaborations with other bloggers, sponsored blog posts and the rest I wrote.
This is a personal blog as I wanted to share how blogging has personally changed my life.
Let me start by saying that I love blogging so much that I have 5 blogs.
Yes, 5 successful blogs.
It took me months of learning and implementing different blog income strategies to get to where I am today!
I am a learner and enjoy practicing and implementing what I learn.
I remember the day I discovered that blogs could make money. I was scrolling aimlessly on Pinterest when I stumbled upon my first income report.
I was blown away.
These are the 10 female entrepreneurs I came across including their blog income reports.
I knew that blogging was something I wanted to do.
I went ahead and made a plan and started my very first wedding blog.
If you want a simple plan to grow your blog, sign up for my 3-day mini-course today.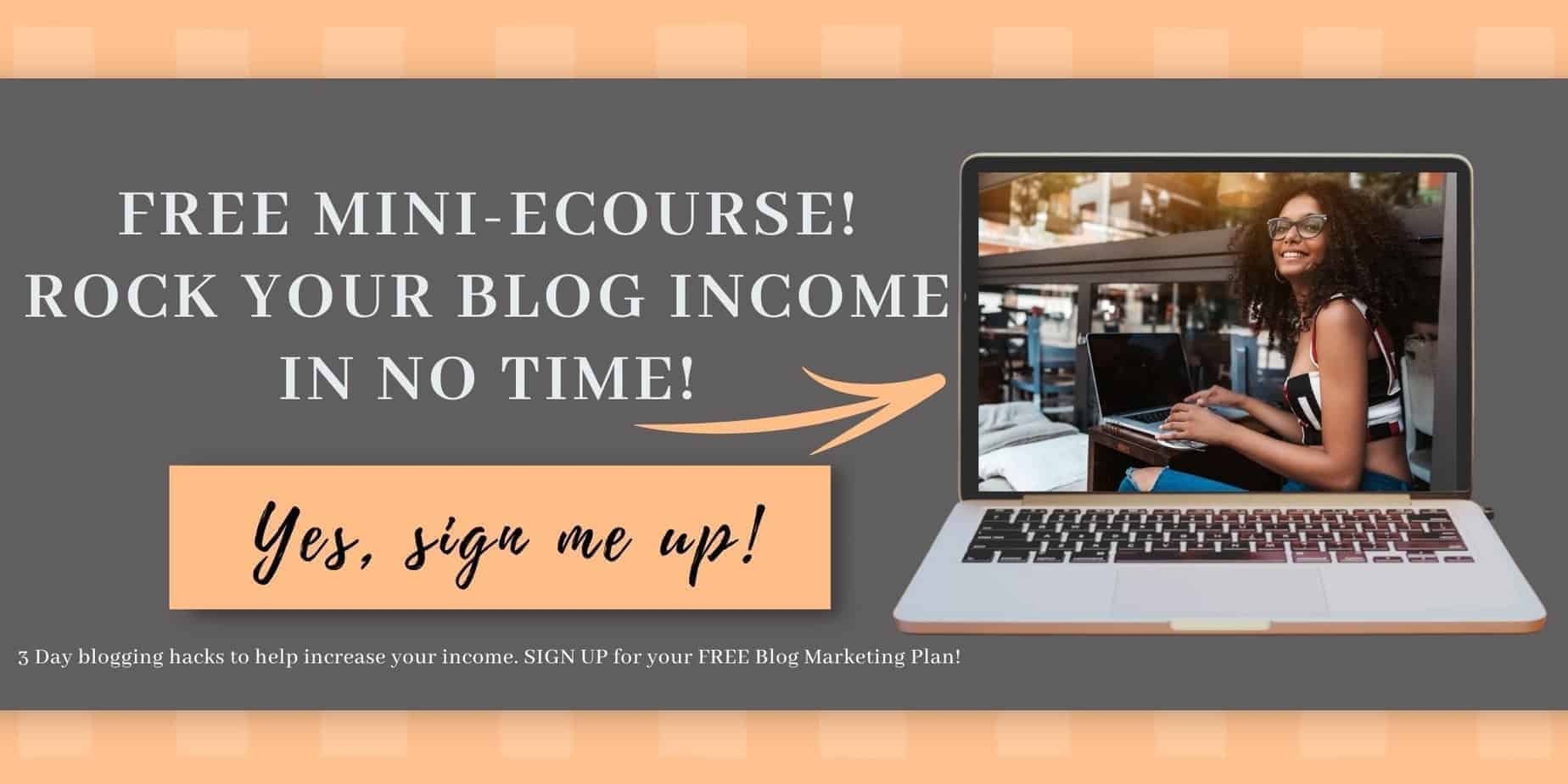 I share 3 simple ways to maximize your blog income effortlessly.
Is blogging still profitable in 2021?
In my opinion, blogging is still very profitable today.
As a creative, you need to find different ways to monetize your content without being spammy.
I have a small digital product you can absolutely grab if you want up-to-date blogging strategies that truly work.
In there, I share over 65 ways to make money blogging.
Find a few strategies that you resonate with and go for it.
As soon as you find that thing that will make you stand out, you will be able to fully capitalize from it.
That's the beauty of blogging.
With that in mind, here a few reasons why I love blogging!
We are so glad that you are here today and before I get back on the topic at hand which is the reason I love blogging so damn much, we would love for you to join our growing Facebook group right here! Be sure to give us a quick follow on Instagram as well!
We also wanted to take the opportunity to let you know that we use Affiliate links on some of our blog posts. This means that we could make a commission if you click on an affiliate link and purchase something. Please check out our full disclaimer and policy page here.
How blogging changed my life
If you are also interested in starting a blog, I recommend you do after reading my reasons for loving it so much.
I can honestly say that blogging has changed my life for the better and I am so glad that I took the chance and started one.
I started blogging at a time that I seriously needed an outlet to express my feelings.
That was almost 7 years ago, and I am glad to say that I am still blogging and loving it!
Let me start by saying that blogging is not at all easy by any means.
There are a lot of moving parts involved in ensuring your blog becomes successful and profitable.
To ease you from all the stress involved, I created this valuable resource, Blog Income Strategies Simplified, designed to help beginner bloggers (3-4 months into their blogging career) create an income plan so they can start earning good money.
Here are 9 reasons I love blogging: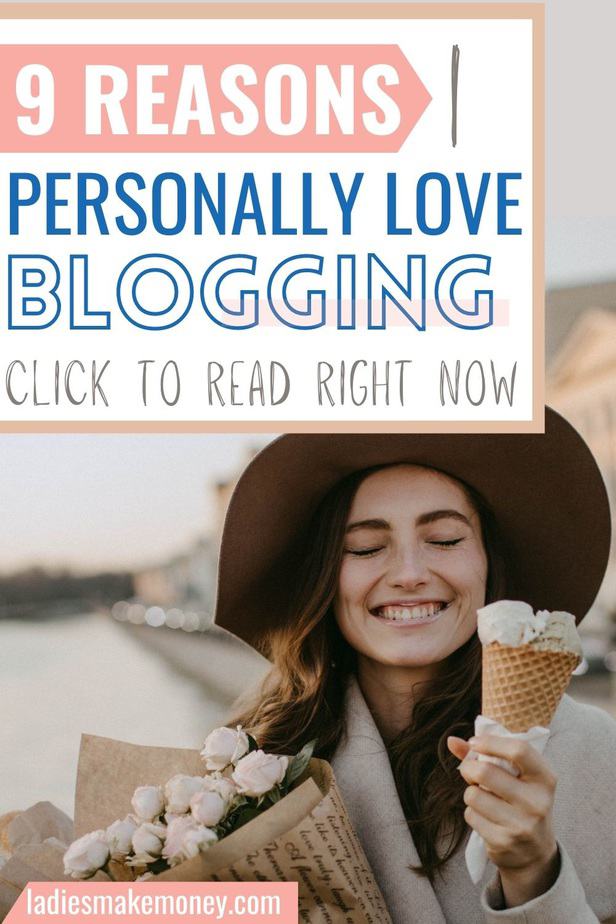 1. Opportunity to be creative
Blogging has given me the opportunity to become more creative.
Basically, I can do what I want creatively.
I didn't know that I enjoyed designing digital products until I started blogging.
I have since created a lot of amazing products that I now sell on the blog that bring me passive income every single month.
Go ahead and visit my online store right here.
The key to success when it comes to creating and selling digital products is to find the perfect product for your audience.
It's important to find the perfect product.
Once you have that, you could be making thousands if not millions from creating and selling digital products online.
If you are not sure how to come up with the perfect product, you absolutely need to grab my Million Dollar Digital Product Planner.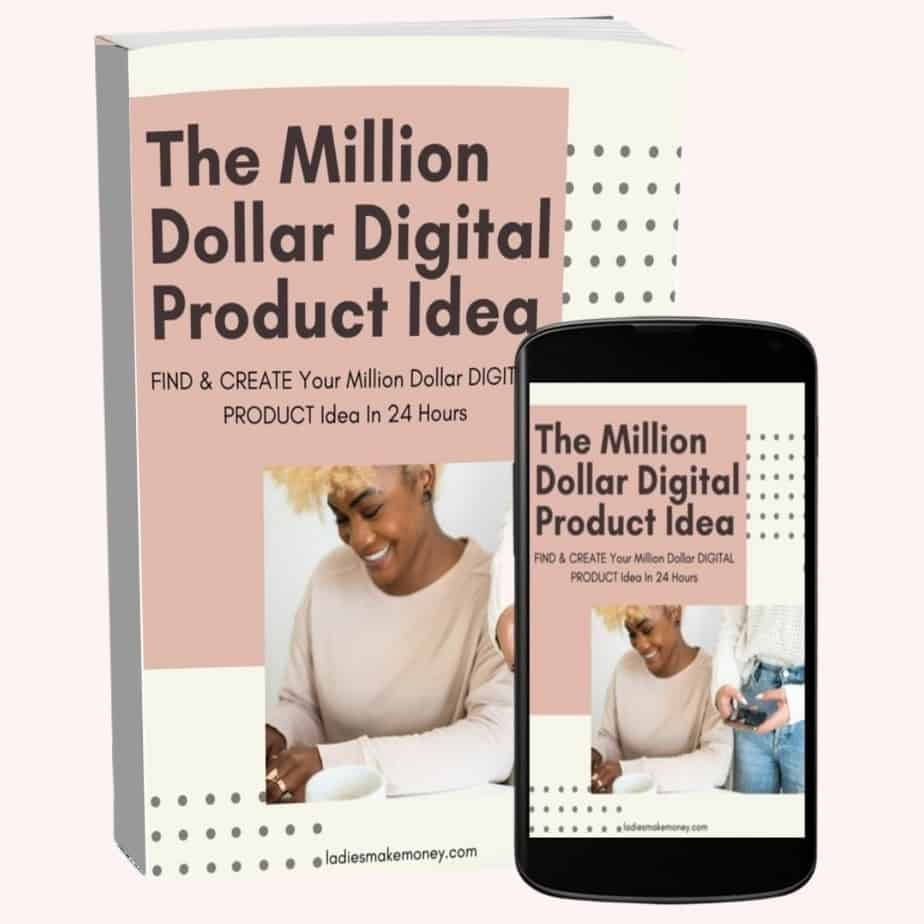 If you are interested in learning more about creating and selling profitable digital products, this guide will help you.
I walk you through the steps you need to find and create a profitable digital product that will make you money for years to come.
Check out the details right here.
2. Expand my knowledge
Blogging has allowed me to learn more about how to do things I never thought I could.
I am now able to create a blog from scratch, I learned all about social media marketing, SEO and how to connect with my audience.
If you would have told me years ago to set up a blog and optimize it for search engines, I would have stared at you with blank eyes.
I can now set up a whole blog in my sleep.
Here are the blogging courses I have personally taken to move my blog along (as well as these ones), including books about blogging that I have read that have made my life easier!
And you can find all the blogging investments here that I have used to grow my blogs.
I can honestly say that blogging has taught me so many amazing things that I probably wouldn't have known about had I not decide to start a blog.
And those are just some of the many reasons why I love blogging.
3. Blogging offers flexibility
I personally love blogging for all the flexibility it has offered me!
I enjoy the fact that it has given me the opportunity to stay home or work from anywhere (even when on vacation)!
If you are looking for the same flexibility, then you should consider starting a blog today.
On top of all the flexibility that blogging offers, I wanted to live a financially stress-free life and that's why I started blogging.
This extra income allowed me to save more for vacations, experiences, retirement, and the things I value in life.
You are in control of what you do with your online business.
I am not going to lie but at the beginning of your blog journey, there is a lot of upfront work that needs to be done before you can truly enjoy what you built.
But stick with it.
4. The potential of making money
I have read so many amazing success stories of bloggers that were making money from home.
I also wanted the same success for myself and my family.
When I was getting into it, I just thought that it be nice to make an extra $100, $500, $1,000, or $5,000 per month from a creative side hustle like blogging.
Other businesses require a lot in terms of start-up costs but starting a blog had a very small minimal start-up cost associated with it.
Yes, I did the research.
You can read about other creative business ideas that have minimal to no start-up costs right here.
For me, blogging sounded like one of the best ways to earn extra money online from home because it was very cheap to start one.
Starting a blog to earn extra income was a no-brainer!
I took the Six-Figure Blogger course by Create and Go which helped me become a full-time blogger in no time.
For beginner bloggers, I would suggest starting with the basics and working your way up.
Go ahead and sign up for my free 7-day course for starting a profitable blog today.

5. The opportunity to help other women entrepreneurs
Not only do I get the opportunity to build a community of successful women, but I have a platform that allows me to motivate women to be the best that they can be.
Since starting my blog, I have met so many amazing ladies with the same ambitious goal of starting successful businesses.
I use the platform daily to help them grow and make decisions that will take their business to the next level.
Blogging has definitely given me the opportunity to give back to others that need help.
If you need help with your blog, you will find it here.
Whether you are looking for blogging tips for new bloggers, or tips to finally start making money, we have you covered.
It is important to build relationships with other bloggers if you want to grow and quickly make money.
It's one of the many reasons why I love blogging.
You will find amazing bloggers out there willing to help you succeed.
To get started doing this, I wrote a full post you can follow along with.
Here it is – The Importance of Building Relationships & Working With Bloggers!
6. I have improved my skills
Over the years, I have improved my writing skills (I am not perfect but I have definitely improved).
My design skills have also greatly improved since taking up blogging as a career.
In fact, in the last year or two, I prefer designing and I found a way to monetize this new skill.
I have taken so many amazing courses over the years to help me improve all the skills I need to take my blog to the next level.
I love marketing, I enjoy social media and learning how to effectively write email campaigns.
These are just a few of the many skills I have acquired since I started blogging.
Here are the skills I learned and loved: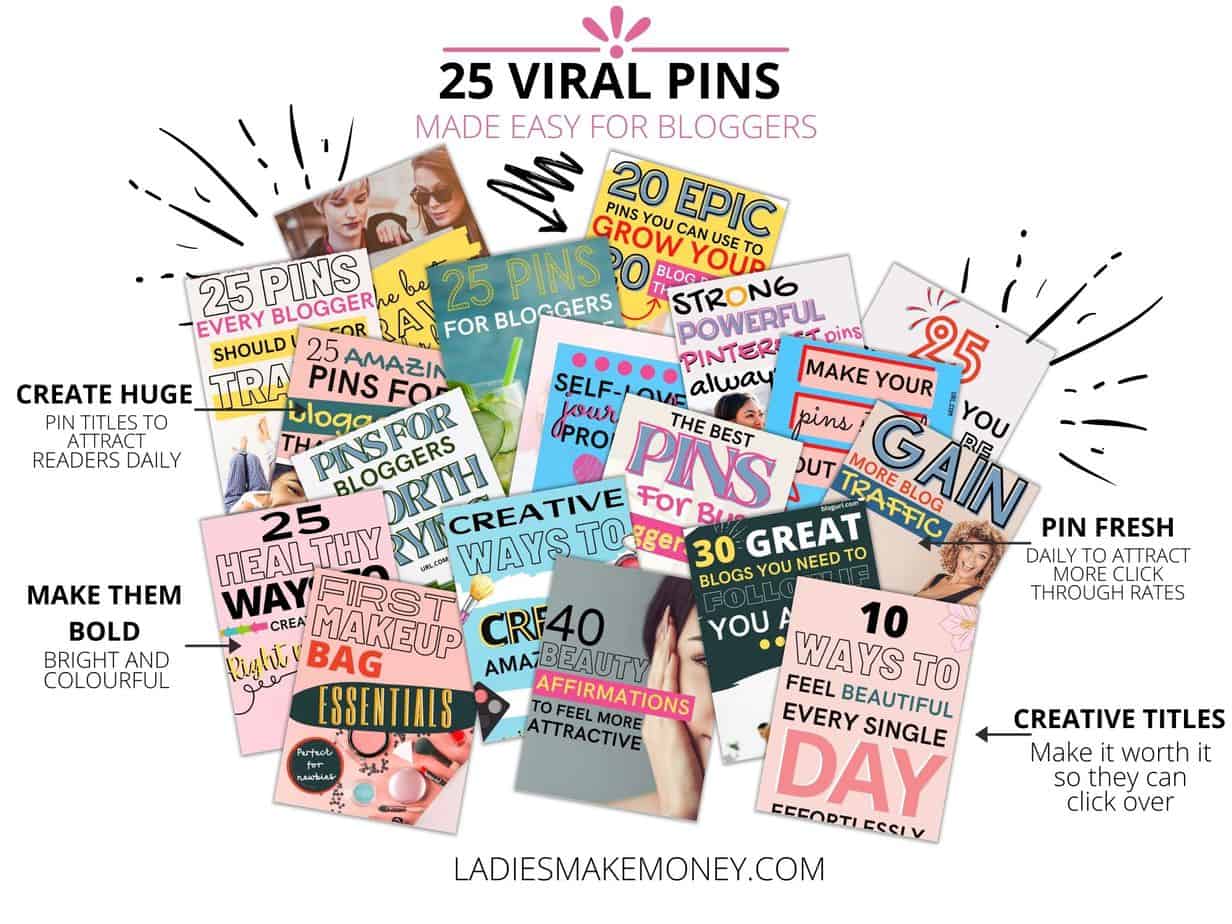 7. I love blogging because it inspires people
I love the fact that I can inspire others through my blog and what I create.
As a blogger, you can inspire your readers through your writing and this leads to a positive mindset.
When I read positive comments from people that were inspired by my blog, it definitely validates why I blog every day.
The thought always leaves me feeling satisfied with what I do.
Bloggers love to blog because they are able to inspire people in a lot of different ways.
When you blog, you literally
Change the lives of others for the best

Inspire others to have a better day

Provide an outlet for someone to escape too

Help those that need the help

Influence others to do what is right
If this is something you want to do, I definitely encourage you to start a blog today.
8. Bloggers love blogging because you can do it from anywhere
Blogging doesn't mean that you are stuck in an office space 9-5.
You can literally blog from anywhere in the world including from the comfort of your own home.
Personally, I have a little girl and working and looking after her is the best situation I could ever ask for.
If you are looking for jobs that you can do from home, then blogging is one of those jobs.
You can be as creative as you need to be, you can do it as a hobby or you can do it professionally and make money from it.
With the proper blogging strategy, you don't need to spend so many hours blogging.
Today, I spent just about 2 hours maintaining this blog, which allowed me to spend more time on things that are more important to me such as focusing on self-care and my family.
I wouldn't have been able to do this if I continued working at my 9-5 job!
I am not saying that once you start a blog, you will be making money in no time.
You have to put upfront work to get to this point.
Once you get here, you can tweak your process, slow down and maintain the income you make.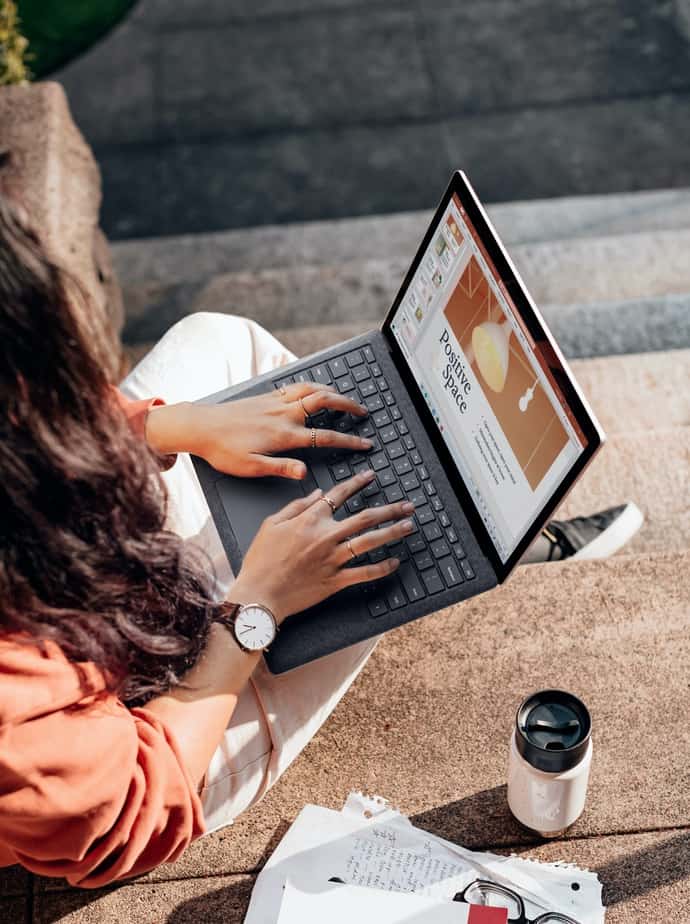 9. It's the perfect career
Blogging is the perfect career for those that do not want to start over or are not sure what career works best for them.
Blogging as a career is a great option if you want to make money online, without stressing about committing to university degrees or waiting years to attempt it.
If you want to be your own boss, you should consider blogging today.
One of the greatest things about blogging is it becomes passive overtime after putting in the upfront hard work.
As long as you put the right strategies in motion, you can make serious money for years to come.
That's why I truly love blogging.
If you want to start earning a full-time income blogging, be sure to grab my eBook -"Blog Income Strategies Simplified" to quickly get results.
It's perfect for those that want to kickstart their full-time blogging career.
And there you have it, all the reasons why I love blogging!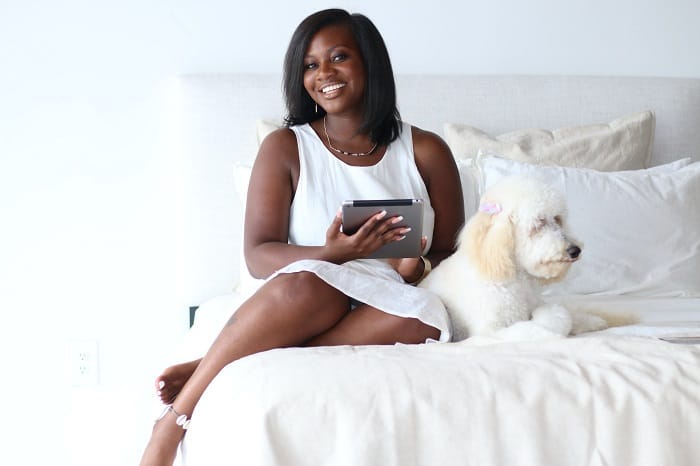 Ready to take your blog to the next level?
Grab my step-by-step guide that will walk you through growing your blog and business into a full-time income in no time.
Blog Income Strategies Simplified will walk you through everything I do daily to make a full-time income even if you have a small following and barely any traffic.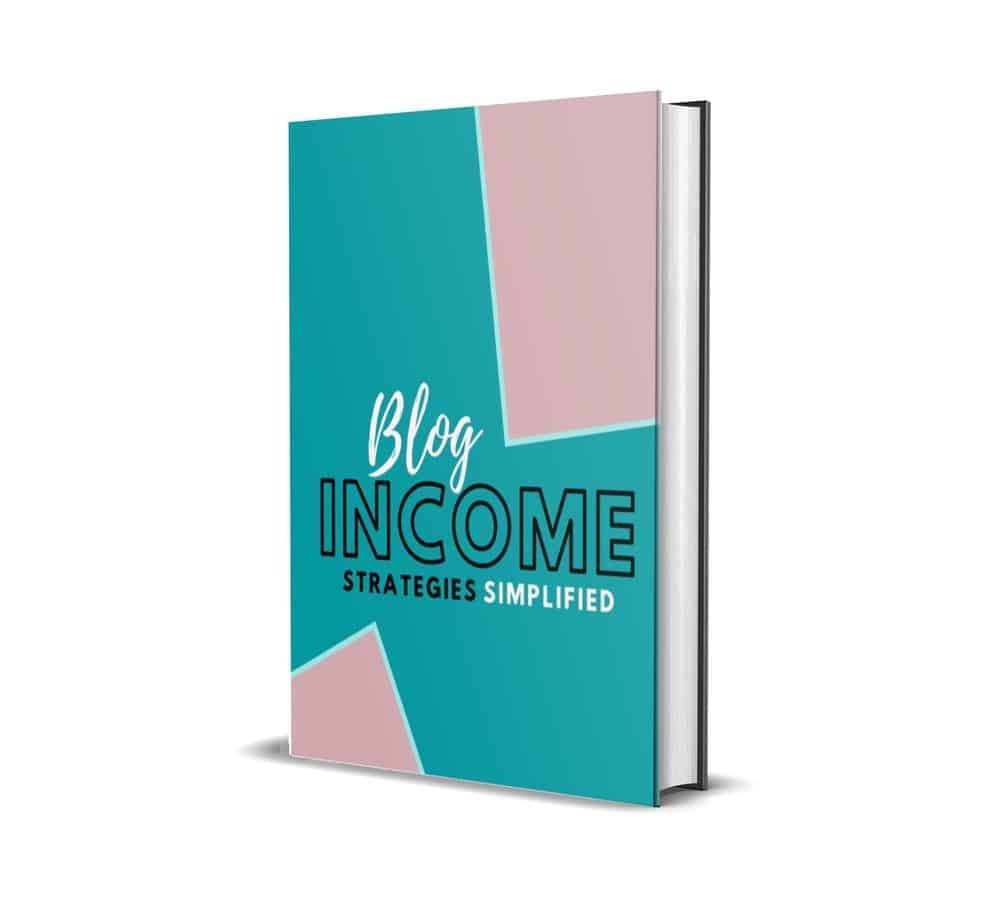 Your turn, why do you love blogging?
Read next: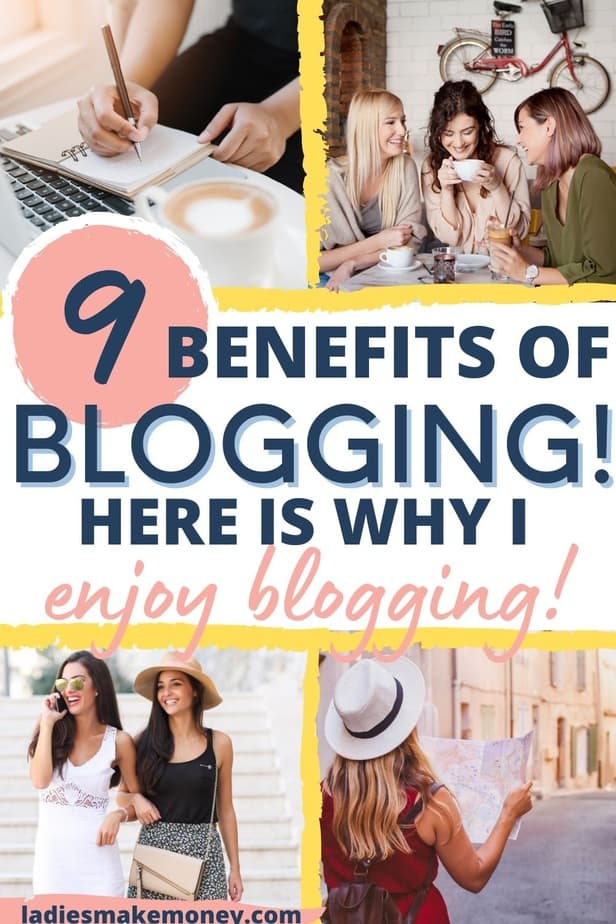 If you enjoyed our blog we would like to have you join our email list and receive weekly money-making tips, you can join now! Don't forget to like the Facebook group for bloggers. The page is created to share your work, pitch your services, and learn from other experienced bloggers!
---
***We would like to note that this post and most posts on our blog may contain affiliate links. This means that if you purchase something that has an affiliate link, we will get a commission from it. Not all items recommended on our site are affiliate links. We only recommend items that we have used and tried. These items have brought us much success and we highly recommend them to you in order to be successful. Thank you for your trust!
9 Reasons I Love Blogging And How It Changed My Life For The Better