Last Updated on October 17, 2020 by NandiNN
Epic Blogging Groups
If you are not part of any Facebook groups for bloggers, you might just be missing out.
I enjoy interacting with other bloggers in Facebook groups and because of this, I have landed epic collaboration opportunities, increased my blog income and learned a lot all for free.
If you know us, you should know how much we love to use Facebook groups for business to help boost our blog brand.
Networking is the best way to grow your brand, promote your site, share awesome tips and learn from others.
And if you want to grow your own community, we encourage you to join a few Facebook groups below.
Please note they are a lot of fun Facebook groups for business
But before we get started on the Facebook Groups For Bloggers, we would love for you to join our growing Facebook group right here! Be sure to give us a quick follow on Instagram as well!
We also wanted to take the opportunity to let you know that we use Affiliate links on some of our blog posts. This means that we could make a commission if you click on an affiliate link and purchase something. Please check out our full disclaimer and policy page here.
What is a Facebook Group
According to Facebook, Facebook groups are a place for small group communication and for people to share their common interests and express their opinion.
Groups allow people to come together around a common cause, issue or activity to organize, express objectives, discuss issues, post photos and share related content.
When you create a Facebook group, you can decide whether to make it publicly available for anyone to join, require administrator approval for members to join or keep it private and by invitation only.
Like with Pages, new posts by a group are included in the News Feeds of its members and members can interact and share with one another from the group.
Groups range widely, from members of a church group or athletic team organizing activities to serious topics on politics and world events or even more lighthearted themes.
And whoever got the idea to start Facebook for bloggers is a genius!
If you want to read more on our blogging series, you can also check out:
And over the next 30 days, I also invite you to join me in a blogging challenge to boost your blog growth.
You can get the full details below:

How to use Facebook Groups for Marketing
Facebook has come a long way from what it used to be.
But it is still the best place to marketing your business, collaborate with other bloggers and it is a great way to create lasting relationships.
Instead of using Facebook to spam your links (this is not a good way to go about it), I would encourage you to use your voice to connect with people.
If you have questions about your business, ask in Facebook groups

If you are knowledgeable about a certain topic, help someone

If you are seeing amazing results, share your accomplishments

Need to collaborate on a blog post, a book or video, find someone on Facebook

Need a VA? Find them in Facebook groups
I found these methods to be more helpful, and you will get much faster results.
The boost you will get from using these methods will help your blog so much more.
The bonus tips are that you get to learn from those that have been blogging for a while.
You might also like:
How to use Facebook Groups for bloggers to grow your business
Here is what we will be covering today:
A list of Pro Bloggers on Facebook that will help you succeed

Blog engagement groups you should consider joining

Blogging boost tips you will find in Facebook groups

And the top Facebook groups for bloggers to try out
These groups are honestly the best way to get as much free information as possible to boost your own blogging career!
The more you can learn, the more successful you will get.
And don't forget to payback by offering your own tips and tricks you learn along the way.
I know some that will totally appreciate it.
Facebook Groups for Bloggers To Grow Your Blog
1. BABES MAKING MONEY ONLINE
This right here is our own Facebook group.
I have managed to grow this into a reasonably sized group with amazing ladies that are serious about helping each other.
We have dedicated daily threads designed to grow your social media following, increasing your blog traffic and a place to network.
Most of the ladies in the group are really serious and honest about promoting each other. You are able to post on the wall if you have questions, a sincere helpful tip or are looking for recommendations.
Join this Facebook group for bloggers right here!
2. SIMPLE PIN MEDIA
Pinterest is growing fast, changing quickly and keeping up with it all can be tricky!
Simple Pin Media, however, does a fantastic job of keeping us all up-to-date!
Kate Ahl is the awesome entrepreneur behind this epic Facebook group!
She has a passion for helping bloggers/content creators and small business owners grow their businesses using Pinterest.
When she teaches Pinterest marketing, she aims for it to be actionable, simple steps that help business owners move forward successfully instead of feeling overwhelmed.
Her Facebook group is a great place to stay up to date all things Pinterest!
Join her epic Facebook group for bloggers here!
3. BLOGGING LIKE WE MEAN IT
Here is another epic Facebook group created for bloggers by Carly who I believe is a Pinterest Wizard!
She famously created a Pinterest course called Pinteresting Strategies, a great course that will increase your blog traffic if implemented correctly!
If want to learn more about Pinterest or any blogging tip, be sure to join this group!
Blogging Like We Mean It is a safe place to ask any blogging questions that you might have and the group is very friendly and quick to answer or help.
Definitely another must-be-in Facebook group if you're a blogger.
You might also like this: The strategies you need to grow your blog with Pinterest.
4. CONNECT & CULTIVATE IVORY MIX
I love this group.
The members are extremely friendly, eager to help and lots of amazing tips can be learned in this group.
The owner also has amazing stock photos that you can sign up for and use on your blog.
If you are interested in epic photos for your blog, you can grab over 350 top quality stock photos for your blog here!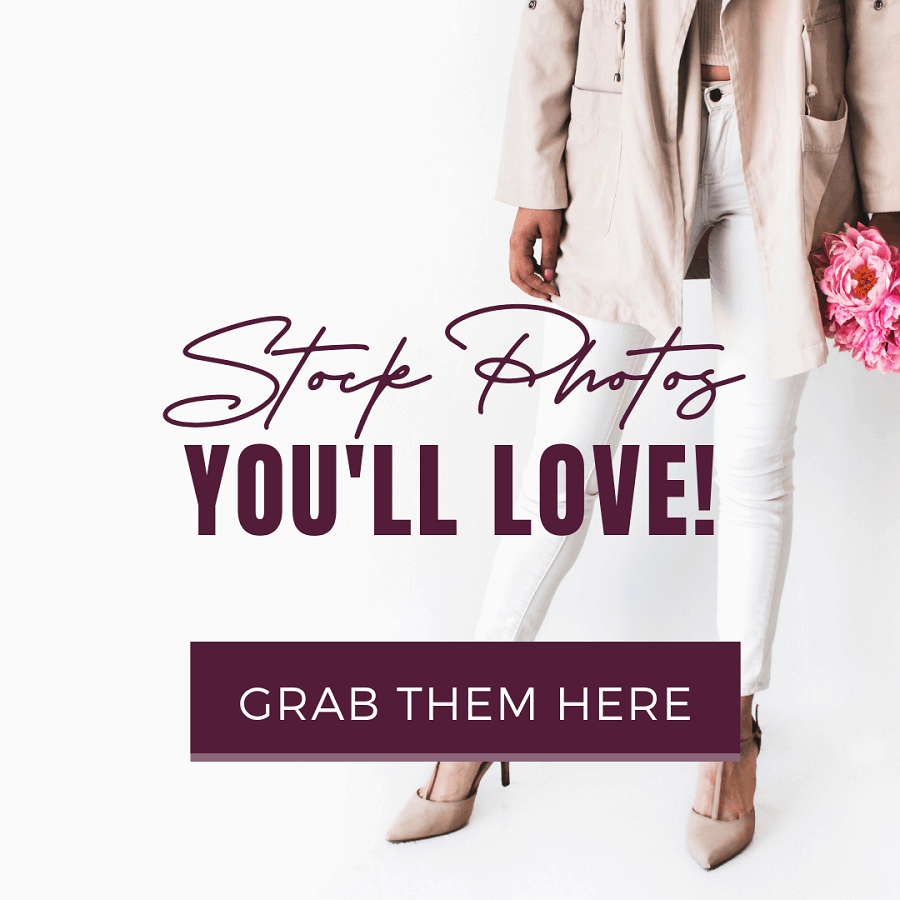 In terms of Kayla's Facebook group for bloggers, they have an amazing system that keeps bloggers engaged!
They have multiple threads every day that you can choose to participate in.
It's another group that is perfect for networking with other bloggers. If you are looking for a great community to help boost your business, be sure to join Connect & Cultivate Ivory mix.
I have landed several collaboration gigs from this group.
Join here: Request to join the Facebook groups here.
5. BLOGGING FOR NEW BLOGGERS
This epic Facebook group for bloggers was created by the team of Tiny Love Bug.
Although I am not a big fan of spending hours and hours promoting using share threads on Facebook, sometimes as a new blog you might just need that little push!
They have great promo days to help you get more people to your blog posts and grow your online brand!
They also offer actionable tips on how to blog profitably and legally with your blogs.
If you are looking for Facebook for bloggers to help promote your work, this one could be for you!
Be sure to join this epic Facebook group right here.
6. BECOMING A BLOGGER
They are so many bloggers on Facebook and Facebook groups are where you can find some good ones to collaborate with.
Cate from SweetandSimpleLife.com is an amazing blogger with so much knowledge to offer when it comes to blogging.
This group is designed to help bloggers start and grow their blogging business and make money working from home.
Becoming a blogger Facebook group is not for self-promotion (outside of designated threads), so just be sure to follow all the rules just like in any other group.
7. BLOGGER EDUCATION NETWORK
Here is an amazing Facebook group for bloggers.
As the title says, a blogger education network, a place to get more education about blogging!
This epic group is hosted by Tracie Fobes, an amazing blogger that you just need to learn from.
In fact, I am just about to complete one of her amazing courses Product Perfection because my next step is to create a few products to go with my blog.
I am a hundred percent loving the course!
Her free course "Profitable Blogging Road map" is a great place for those looking to build a strong foundation for their blogging business!
Otherwise, she offers amazing free advice in her Facebook group for bloggers which you can join here!
8. BOSS MOMS
Boss moms is a great group for moms, as the title suggests.
Whether you are looking for some great feedback on your work, or you need to hire a great VA, you will find it all in this group!
It is the perfect group for bloggers and for those moms wanting to learn more about blogging.
Lots of community love in this group for sure.
When I shared one of my blogs with the group, I got a lot of love instantly. I will definitely stick around to see what else the group has to offer.
Update: Since joining this group for bloggers, it has grown to over 50, 000 members and networking in there is totally insane.
I am growing my business every day with this group and it's definitely a Facebook group you should consider being a part of.
Join here: Request to join the groups here.
You might also like: 10 Female entrepreneurs making money online.
9. BLOGGERS CAMP – COMMUNITY TO CONNECT
This is a group for bloggers hosted by Arfa of She Means Blogging.
I love Arfa, she is so sweet and I have had the pleasure of collaborating with her by doing guest posts.
Her Facebook group is a collaborative community for bloggers to connect and inspire each other.
You can join the blogging camp here!
10. ADVENTURES IN BLOGGING
A Facebook group hosted by Lena Gott of What Mommy Does is a great group for new bloggers.
This is a group for every blogger who wants to rock their business, build their brand, and learn with one another along the way.
Do you want direct help from Lena? Just tag and she will be quick to explore possibilities with you.
Lena is also an amazing course creator and two of my favourite courses from her are actually free!
One of them is the "Qualify for Mediavine Challenge" and the other is the "FREE Blog Traffic Bonus Guide"!
Grab them both if you are feeling like seeing changes with your blog.
If you want to join her epic Facebook group for bloggers, you can do so right over here!
11. BLOGGING NEWBS
Are you a new blogger looking for a great Facebook group to be part of?
Then you should really consider joining this group which is hosted by McKinzie Bean of Moms Make Cents!
You will find bloggers of all stages in this group as I first joined them when they opened up years ago and I do not consider myself a newbie blogger.
However with over with over 26, 000 bloggers, you are bound to learn something new everytime.
This group is all about community, love and helping each other become better bloggers.
McKinzie does an amazing job in asking questions, encouraging discussions and giving feedback to those that truly need it.
To be part of this community, be sure to ask for permission right here.
12. THE SMART BLOGGING APPROACH
I recently got a request to join this group from Ana of The She Approach blog!
She is a long-time blogger that just recently decided to start her own amazing Facebook group for bloggers.
The group is already 500 members strong and is really engaged in my honest opinion.
It is the perfect group for bloggers wanting to connect with each other, learn and grow their blogs strategically.
The main purpose of this group is to share tips, offer feedback, have discussions and foster collaboration.
Be sure to join it here.
13. MAKE TRAFFIC HAPPEN
This is a supportive group of friendly content creators who want to drive traffic to their websites today. All niches welcome.
Make Traffic Happen [owned by Gemma + Laura] is an SEO network including a website, FB group, courses, guides and services.
14. BIZ BLOG COMMUNITY
This is a group for all bloggers and entrepreneurs looking to make money online!
The group is hosted by Amira who is actually a lawyer!
She runs an amazing blog where she shares amazing tips on how to blog legally!
Even though she offers some legal tips, she is not your lawyer until you actually hire her.
The Facebook group for bloggers is for informational and educational purposes only, nothing in there constitutes legal advice and does not establish any kind of attorney-client relationship by your use of this information.
Ensure your blog is legally covered by having these 3 essential legal pages.
You can join her fun Facebook group right here.
15. MAKING SENSE OF AFFILIATE MARKETING
The best affiliate marketing Facebook groups are Making Sense of Affiliate Marketing.
This Facebook group is perfect for those wanting to learn more about Affiliate Marketing or need help with it.
The Facebook group is a private group exclusive to students of Making Sense of Affiliate Marketing students.
More information on the course can be found at Making Sense of Affiliate Marketing.
They have over 1000 amazing students taking the course (that's how popular it is). They help you with promoting your affiliates, how to get started and how to make money.
You can read more about the course here: Review of Making Sense of Affiliate Marketing.
Once you are part of the course, you can request to join the Facebook group here.
It is one of the best Facebook groups for affiliate marketing for those looking to learn!
I get asked frequently about the best Facebook groups to post affiliate links.
In my opinion, you shouldn't spam Facebook groups with affiliate links, but when people ask for help, first help them as much as possible before dropping an affiliate link for what you are recommending.
But also read the Facebook rule books to see if you are allowed.
Just because someone posts an affiliate link on a Facebook group does not mean you are allowed to do so.
Your link might just get deleted.
PS: Amazon Affiliate links are not allowed in Facebook groups! Proceed with caution.
Other Blogging Groups for Bloggers to Consider:
What is the purpose of joining Facebook Groups for Bloggers?
Except for the obvious reason of learning more, finding collaboration opportunities and having a support system, Facebook groups can also be a blessing in so many ways.
Honestly, you will get help for FREE which is really great as some Facebook groups do give a lot of information at no cost.
These groups are also a fantastic way to gain subscribers, increase traffic to your blog and to showcase your work!
And before we finish, don't forget to grab our FREE Blog Planner below. It is my secret weapon for keeping my blog organized and moving.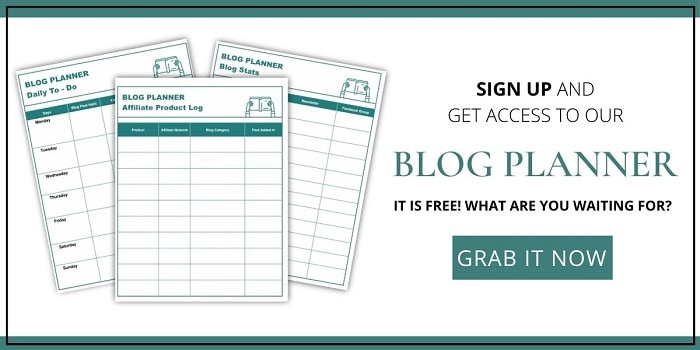 Now that you have the list of the best Facebook groups for bloggers, go ahead and join any of them to grow your business or blog.
Are you part of any Facebook groups that we did not mention above?
Do you enjoy Facebook groups? Please leave us a comment on any interesting groups you be following.
Related:
8 Best Blogging Tools Every Beginner Blogger Should Use
A Guide To Creating a Killer Blog Strategy Plan That Produces Great Results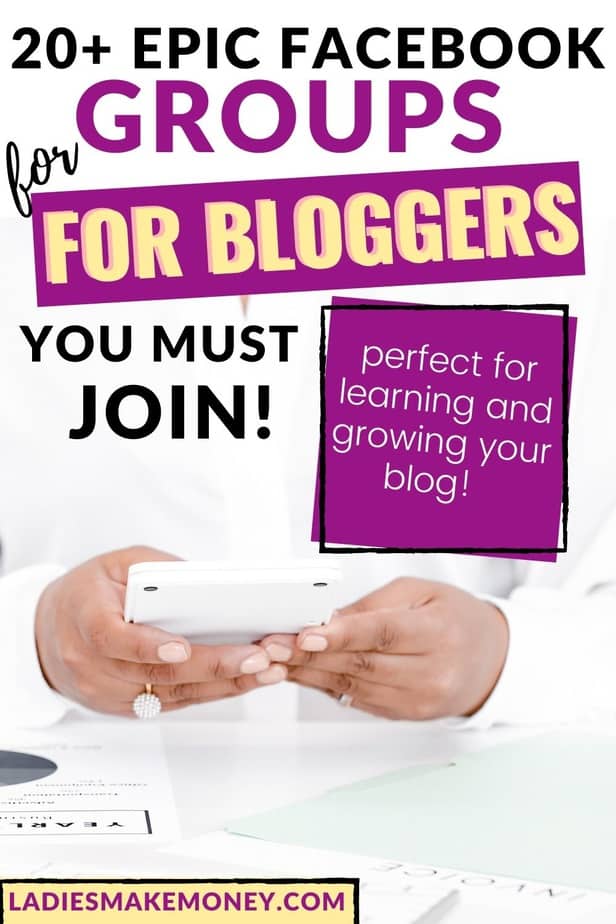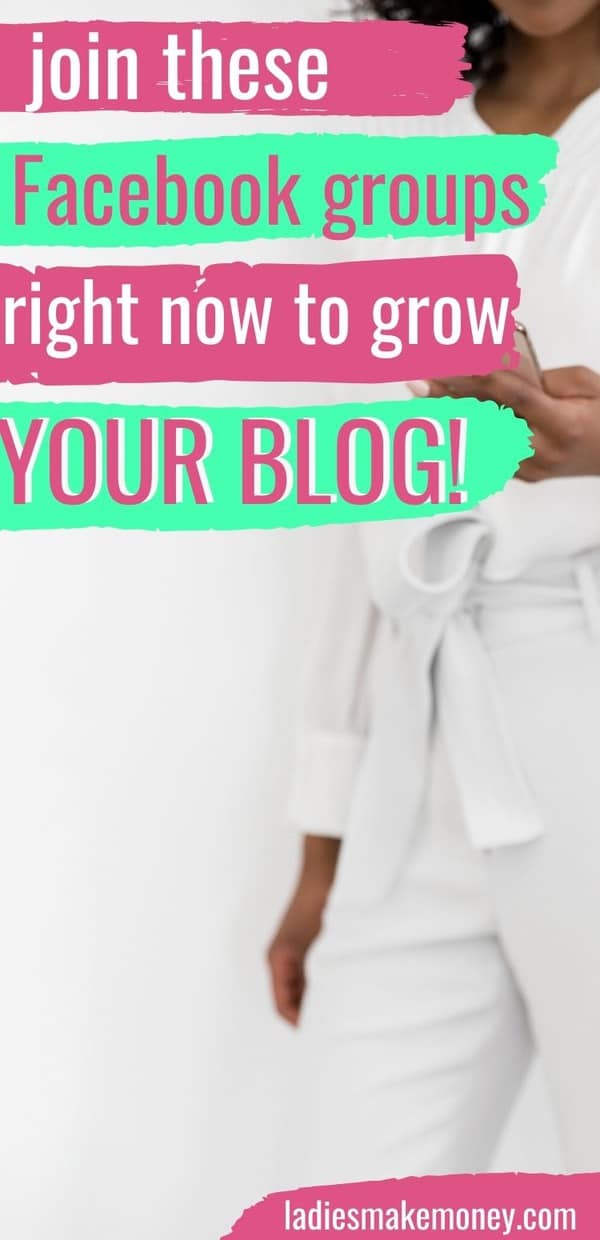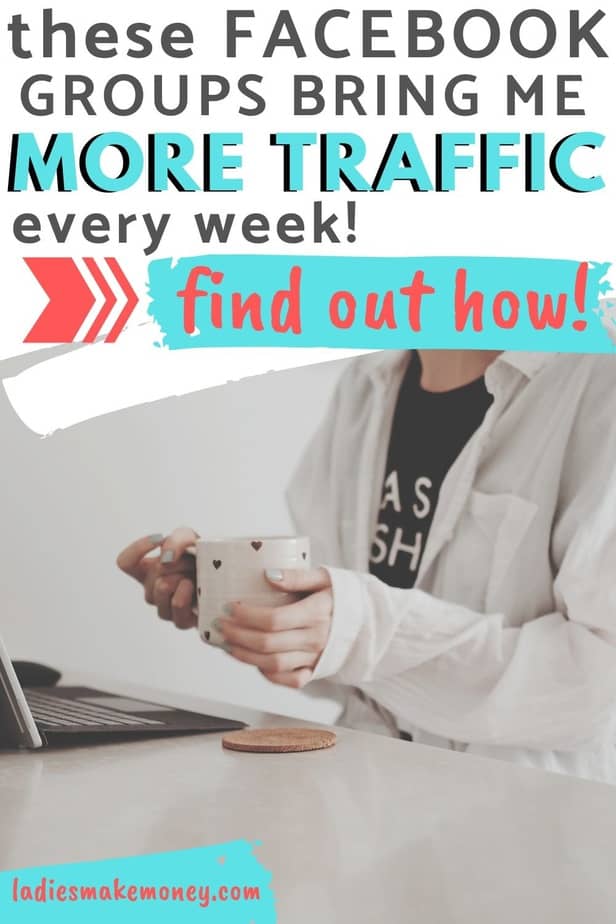 If you enjoyed our blog we would like to have you join our email list and receive weekly money-making tips, you can join now! Don't forget to like the Facebook page. The page is created to share your work, pitch your services and learn from other experienced bloggers!
---
***We would like to note that this post and most posts on our blog may contain affiliate links. This means that if you purchase something that has an affiliate link, we will get a commission from it. Not all items recommended on our site are affiliate links. We only recommend items that we have used and tried. These items have brought us much success and we highly recommend them to you in order to be successful. Thank you for your trust!
20+ Powerful Facebook Groups For Bloggers To Help Grow Your Blog