Last Updated on August 6, 2017 by admin
Are you struggling to make any kind of income from your online blog business? We hear you! We are going to share with you a few tips and ideas you can implement today to boost your online blog income! We want you to succeed and it is not too late to make this month your best month yet!
Before we get started, I wanted to mention one awesome company that is helping us make money online. It's absolutely free to join and if you love Pinterest, you will love them. Earn money by creating a few board of some of your favorite items that you can promote in one area. Join MavenX for FREE and start earning! Attach your blog URL for a more increased revenue opportunity especially if you want to be considered for sponsored posts. 

Here are 7 Ways to Boost your Online blog INCOME and make Money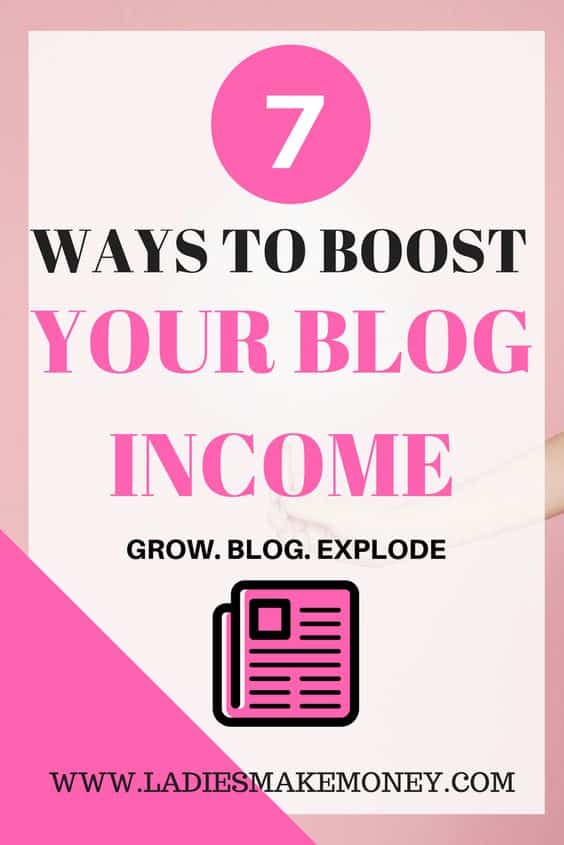 Before you begin the challenge of actually pursuing your dream of making money online, we want you to change your mindset. We believe in you, so believe that you can actually make money online with your blog. No more thinking- "I do not have enough page views, so I will sit here and wait!" No more procrastinating or putting things off until the last minute or even avoiding to work altogether. It's time to put the hours, investments and your mind into this. 
USE YOUR BLOG
If you do not already have a blog, then start one today for as low as $3.95 per month on BlueHost. BlueHost is amazing and although it has it's ups and downs, it has done wonders for me. What platform does not have some issues? Pinterest has been down 3 times now in less than 4 months. Did you know you can become an affiliate for BlueHost and earn up to $65.00 per referral? What are you waiting for? Read up on starting your own blog right here! 
Since writing this post, I decided to switch my blog to Site ground. I still highly recommend both platforms. I updated to site ground due to the fact they offered me a bit more bigger opportunities as my blog grew. If you would like to switch, they have a great support team that will help you do this easily. Find out more here!
THINK SURVEY

S
We did a blog in the past about surveys, but since getting serious about it, I have been able to make about $650 just by doing a few surveys. Not big a amount and it's a lot of work but this works for us. I try to do 3 surveys per day while watching TV or on weekends since I do not work on my blog. This is a hobby and I have not included it as part of my Blog income report! Maybe I should. Here are our favorite ones which we are seeing amazing results.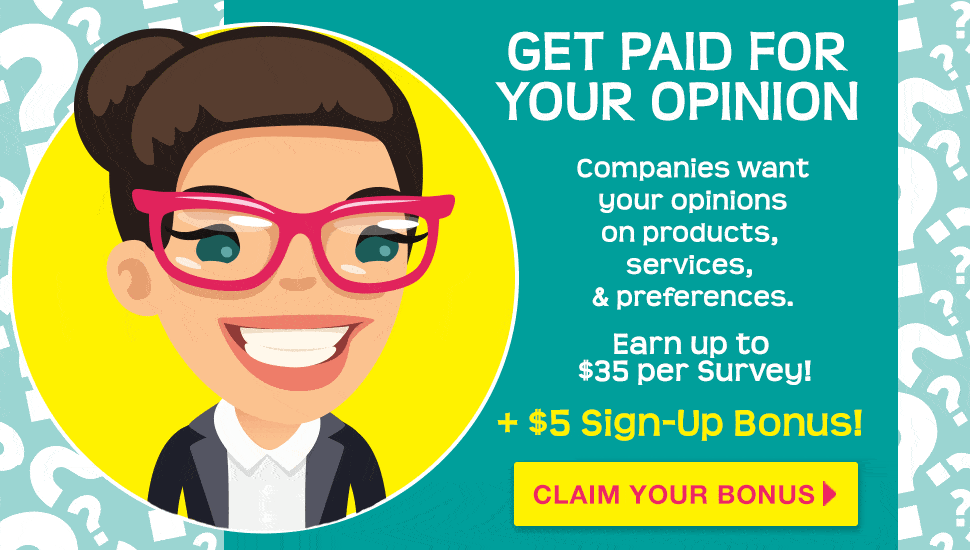 You can sign up by using my referral link and get $5.00 as a bonus start. 
Swagbucks pays you with points for using it as your search engine. There are a lot of ways you can earn from Swagbucks (e.g. taking surveys, watching videos, using it as a search engine, shopping online, and trying promotions). You earn points redeemable for gift cards or cash back. Talk about finding an easy way to boost your online blog income! 
CASH CRATE
This is another survey that you can easily make $50-$75 with. I enjoyed taking surveys with Cash crate. You make money by completing offers, taking surveys and shopping online. If you are a big online shopper, consider joining this program. It's mostly for US citizens and the Canadians only get a few surveys a week.
You can sign up for cash crate online survey here! 
UNIQUE REWARDS 
Here is another amazing survey company you should consider joining right away! As we mentioned, you won't benefit if you do not use them. Get rewarded by doing what you love! 
Sign up for Unique Rewards by using my Link!
VINDALE
I recently joined Vindale and I am having a blast. I made $150 with this in the last 2 months. The payout is little but I was dedicated and I made a whopping $150.00. This was spent on groceries! Yay! You can give it a try too! 
You can sign up for Vindale using my link! 
INBOX DOLLARS
Another highly recommended survey is Inbox Dollars! You can earn cash by taking surveys, playing games, shopping online, searching the web, redeeming grocery coupons, and more. Want to get $5.00 as a start up. Sign up here with my link to be rewarded. I made $65 last week from it. You need to be active. It's the only way to make it with this type of money earning feature.

INSTA GC
Another amazing survey company is Insta GC. Add this to your list of how to boost your online blog income and start making more money. We only refer trustworthy survey companies. In order to make them work, you need to be active at all times. Otherwise earning $10 each time is not much of an effort. Tell us how much you make. Sign up for Insta GC. 
My survey success is only possible because of how active I am. I typically do 10 surveys a week sometimes multiple times a day. They range from 2 minutes and the longest was 30 minutes. Like I mentioned, the most I have made is about $650 or so! All the surveys mentioned here are FREE to join and some come with a sign-up bonus! 
AFFILIATE MARKETING
Affiliate marketing is another fantastic way for you to monetize your blog. This is when you refer a product or service that you really love to your readers. You can easily make up to $1000 dollars a month with Affiliate marketing. The first step you would want to do is to sign up for some affiliate programs. From there, search for advertisers you would like to promote. Use your unique link to promote the products on your blog and social media. Here are six affiliates programs to consider: 
Sign up for the WP Engine affiliate program and receive a minimum of $200 per referral! – Such an amazing way to monetize your blog. I love promoting anything WordPress, but getting paid for it too, is such an amazing bonus! 
Flex Offers– I am using Flex offers for one program only. I have heard of bloggers making up to $3000 with this program. I will be exploring it further to see how my blog can benefit from it. 
Shareasale– Just like Flex offers, they have amazing advertisers you can promote. This is my most recommended affiliate program out there. 
Ultimate Bundles- Promote their products and receive amazing bonuses. They are so easy to promote as some of the discounts they offer are out of this world. They have amazing products for almost every niche so you can some great money from them! 
Send Owl – Perfect for you if you want to sell your own products such as e-Books! 
Ebates.Ca – Are you a shopper like me? Sign up for Ebates for free and start earning cash back on any product that you purchase. They have so many partners associated with them, that I believe you can make money back easily! Over the Christmas holidays, I got back $230 cash! Yes, please! 
They are all free to join and you can make some serious money with some of the advertisers that they have. We recommend that you focus on your niche. This will have the most return for you.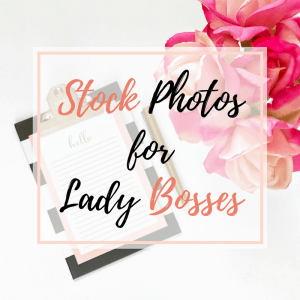 You might also like: A full list of 20+ of high paying affiliate programs to join.
CREATING YOUR OWN PRODUCTS 
Want to make $1000 a month? Why not create an e-book or a course that you can sell to your readers? You can grab this e-Book that shows you how to write a profitable e-Book!  E-books are a great way of starting to monetize your blog. If you are not sure where to start, the e-Book will help you. We have created a few e-Books for our business. Our most popular e-Book is:
How to make $1000 in the next 30 to 45 days. This is a solid book that outlines how to turn your Biz into a profitable business. We go over places to sign up for amazing sponsorship opportunities, a guide of over 15 bloggers that pay bloggers like you to guest posts on a monthly basis. We also show you how to increase your blog traffic, types of ads that will make your blog money and how to succeed with Affiliate Marketing. Print a copy and go through it! 
You can grab this book for a limited time for only $10.00 just for reading this blog. You can use the code "eBook10″ and grab it today! For $10, you can get the secret we are using to make income on our blog every month! Get it now while the deal lasts, promotion on available for a limited time! We really go into details about ways to boost your online blog income. 
OFFER SERVICES TO YOUR CLIENTS
Are you good at something? For example taking photos? Why not offer photography services? That is a great way to boost your online blog income. Another popular service right now is to become a proofreader today. Did you know that Caitlin made over $43,000 as a freelance proofreader? Learn how to become a proofreader here: Make Money Proofreading By Becoming A Freelance Proofreader.
SELL ON AMAZON
Become an associate for Amazon to boost your online blog income. You can make $1000 from it per month. Start a Mom Blog has an amazing e-book where she teaches you how to make money with Amazon! You don't want to miss that!  If you are serious about making money, find out how to do it the right away. 
ARE YOU USING MAVEN TO EARN
Clip. Share and Earn! This is is what Maven is all about. Once you sign up, you need to complete your profile. Don't forget to add your blog URL in order for them to know you are a blogger. Once this is determined, they will send you sponsored blog post opportunities that pay out anywhere from $50 to $300 per post. Sign up with them today in order to Boost your Online blog income. 
You might also like: 5 Sites that will pay Bloggers to write for them
Now that we have given you the tools to be able to make at least $1000 from your blog this month, which one will you start with? Combine a bit of everything and you can double this easily! 
MAKE YOUR NEXT $1000 FROM YOUR BLOG WITH OUR NEW E-BOOK.  WELL ON YOUR WAY TO MONETIZING YOUR BLOG TODAY! 
If you enjoyed our blog we would like to have you join our email list and receive weekly money-making tips, you can join now! Don't forget to join our Private Facebook page. The page is created to share your work, pitch your services and learn from other experienced bloggers!
---
***We would like to note that this post and most posts on our blog may contain affiliate links. This means that if you purchase something that has an affiliate link, we will get a commission from it. Not all items recommended on our site are affiliate links. We only recommend items that we have used and tried. These items have brought us much success and we highly recommend them to you in order to be successful. Thank you for your trust!