Last Updated on April 12, 2021 by NandiNN
Ideas for Fall Blogs
Now that September is here and pumpkin season is finally here, I am sure you are probably looking for fall blog post ideas to start putting out.
I just want to let you know that, in order for your blog to rank well in the fall season, you should have written your blog posts at least 45-60 days prior to the fall season.
Ideally, you should write your fall content in July to give it the proper time to marinate on Google.
You are here today because you are looking for:
Fall Blog Topics That are Profitable

September Topics That Rank on Google

More Seasonal Content to Write for September
The fall is a great time to get more traffic and increase your income.
Halloween posts always do great for my lifestyle blog, so definitely get those in if you can.
With that in mind, here are a few September blog post ideas to get you started with content creation.
Before we get started on the best fall blog post ideas, we did want you to follow us on Facebook for more awesome ideas on saving or making more money. You can also follow us on Instagram for more tips.
We also wanted to take the opportunity to let you know that we use Affiliate links on some of our blog posts. This means that we could make a commission if you click on an affiliate link and purchase something. Read our full disclosure and blog policy for more information.
When is a good time to write fall blogs?
Obviously, the best way to increase your blog traffic is to write more evergreen content.
But did you know that seasonal content can also give you that boost in traffic?
Seasonal content is basically when you create blog posts that are relevant to the season you are currently in.
Naturally, people will start to look for Halloween, Thanksgiving, Christmas and other relevant ideas around the September or October mark.
So your best bet to capture this traffic is to have a couple of content on your blog ready so that they can find it when the season does finally come around.
If you are not sure what content to blog about for maximum content, we created this free content calendar planner that you can use to get a head start.

How to get your fall blog posts to rank
There are so many amazing and easy ways to get your blog noticed, and one of my favourite ways of doing just that is to use relevant keywords.
By using easy to rank keywords, you have a better chance to show up on Google searches which means more blog traffic and more blog income.
Since I started using the KeySearch tool for all my keyword research, I have noticed an increase in my fall blog traffic and I have never looked back.
I appreciate how much easier my blogging life is with this tool – (you can use KSDISC to get 20% off) if you are interested as well.
If you are having a difficult time coming up with content planning for the next three months, be sure to grab this free content planner today!
How to increase your blog income with your fall blog content
The best way to increase your income with holiday content is to really stay ahead of the game.
Ensure your blog post is fully optimized with On-Page SEO and that your content is relevant to your audience.
If you have older fall posts, please update them, ensure all your affiliate links are working and are easily visible and swap out content that is no longer relevant.
Create fresh pins for the month of September and October using these Pinterest templates and schedule them out.
Best of all, grab this epic holiday content eBook to learn everything you need to know about skyrocketing your holiday content.

Ready to buckle down and write fall content?
Here is a list of blog post ideas you can use to write all your September content.
We have listed a variety of niche blog post content to help you get ahead of the game.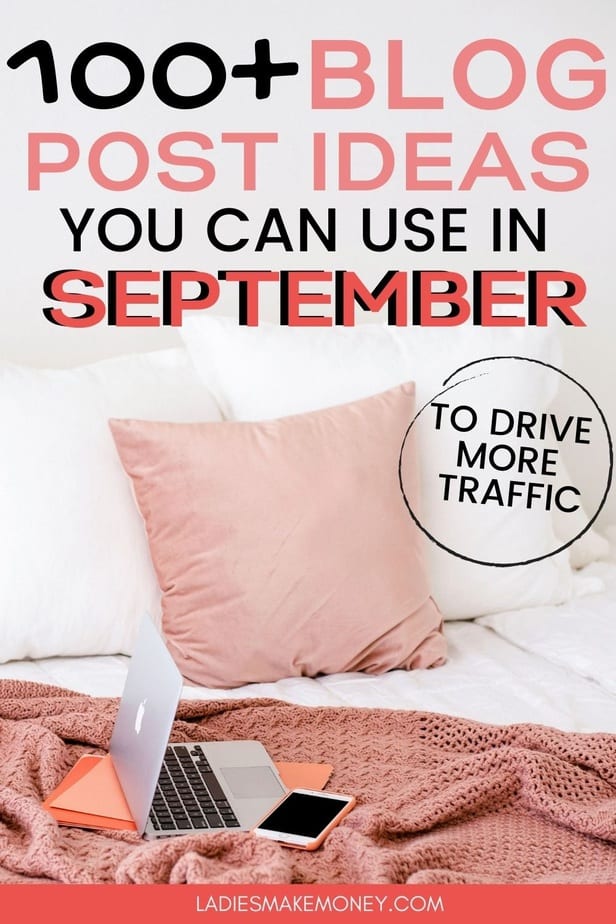 1. Fall fashion blog post ideas
Your Fall Skincare Routine

Favourite Fall Accessories

Fall Trends to Try Now

Fall Hair Trends

Thanksgiving Day Beauty Tips

Fall 2020 trends

Fall fashion must-haves

Fall hair colour

fall nails ideas

Casual Fall Outfits for Women
2. Fall Blogging Business Post Ideas
Reasons to Start A Blog This Fall

Blogging Task You Should Do During the Fall

Round-up of Your Top Fall Blog Posts

Content marketing strategies for Quarter 4

How to achieve your end of year goals

How to prepare your blog for the holiday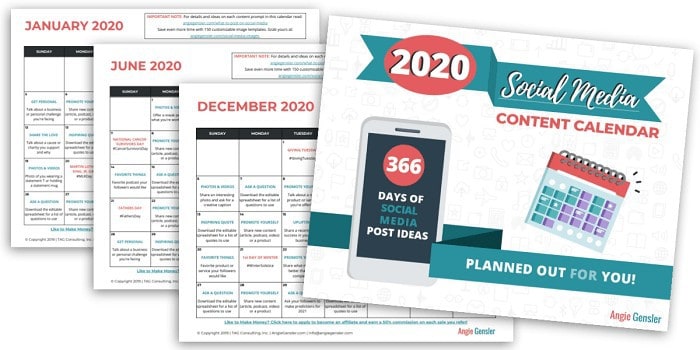 3. Fall decor blog post ideas
Tips to Decorate Your Porch for Fall

Favourite Fall Decorating Trends

Decorating Your Entryway For the Fall Season

DIY Fall Decor

DIY Tips For Your Thanksgiving Table

DIY outdoor fall decorating ideas

Fall fireplace decor mantles
4. Halloween blog post ideas
DIY Halloween Costume Ideas

DIY Halloween Decorating Ideas

Printable Thanksgiving and/or Halloween Banners

Round up of all your past Halloween posts (grouped e.g 10 Halloween costume posts)

Things to do on Halloween

Tips For Throwing The Best Halloween Party Ever

The best Halloween Movies
5. Parenting

/ Mom Bloggers
Back to School Lunch Ideas

Tips for Throwing the Perfect Family Thanksgiving

DIY Thanksgiving Craft Projects for Kids

Best Back-to-School Deals

Decorating Your Home for the Holidays in a Kid-Friendly Way

List of Kid-Friendly Fall Activities

DIY Thanksgiving Craft Projects for Kids

Alternatives to candy for Halloween

Cute Halloween costumes for kids

Back to school outfits (kids, high school, college, grad school)

Best Fall Crafts For Toddlers

Pumpkin Activities For Kids
6. Fall Blog Post Ideas For Food Bloggers
Tips for Eating Healthier This Thanksgiving

Pumpkin Cookie Recipe

A round-up of pumpkin recipes

Fall comfort foods that are super healthy

Favourite Thanksgiving Recipe

Favourite Fall Pie Recipe

Favourite Halloween Treats at Home

Halloween party food/appetizers/desserts

No-bake Thanksgiving desserts

Slow cooker recipes
I am not going to lie, I definitely want to check out all these yummy recipes this fall.
7. For Money and Frugal Bloggers
Tips to Save This Black Friday

Thanksgiving Tips That Don't Break the Bank

Amazing Dollar Store Holiday Finds

Dollar Store Halloween Decorations

How to make more money before the Holidays

Fall money making ideas

Fall activities on a budget

Thanksgiving on a budget

Clever Fall Decor Ideas Using Dollar Store Finds

Side Hustles That Will Earn You Money This Fall

How To Have A Budget-Friendly Halloween

How to manage your money over the holidays
8. Fall blog post ideas for travel bloggers
Fall Travel Deals You Can not Miss

Fall weekend getaway ideas

Fall Travel Essentials

Best Fall Hiking Locations

Thanksgiving cheap vacations

Black Friday travel deals

Travel outfits for fall

Where to go apple picking in ____

Best fall hikes in _____

Travel books to read this Fall
9. Fall blog post ideas for lifestyle bloggers
Ideas For The Perfect Fall Date

How To Set Goals For Fall

Activities for the month of September

Perfect Fall Workout Gear

Black Friday Wish-list

Fall weddings

Fall engagement photo

Thankful and gratitude quotes do well

How to have the perfect fall morning

Fall essential oil blends

Fall photography for couples

Fall Self-Care Ideas

Ways to Motivate Yourself This Fall Season

How To Create A Fall Bucket-List

Practising Gratitude This Thanksgiving
10. DIY Fall Blog Ideas
DIY fall candles

DIY Halloween costume and share a tutorial

DIY Tips For Your Thanksgiving Table

How To DIY All Your Fall Decor

List Of DIY Fall To-Do Lists

Unique Fall DIY Ideas
And there you have it, over 100 fall blog post ideas you can use to boost income over the holidays!
Be sure to grab this eBook to learn more about how to skyrocket your blog income with holiday content!
Fall topics that do well on Pinterest:
If you didn't get the chance to write quality posts back in July and you are looking for fall blog post ideas that you can quickly get out specifically for Pinterest, these might help:
Back To School Blog Posts (Think shopping checklists, School Supplies ideas, Lunch Box Note Ideas, Healthy Sports Snacks and more)

Halloween posts (Think round-up posts – check Facebook groups)

Fall Fashion

Create A Fall Printable To Boost Your Email List (Printables do well on Pinterest)

Black Friday And Affiliate Marketing: Tips, Tricks And Ideas

Fall Weddings

Quotes
Pinterest can really give you a boost if you use the right Pinterest Graphics.
Make sure you are designing pins that stand out, are helpful and have pin descriptions set up correctly.
These are the exact Pin Templates I use to get over 150, 000 per month on Pinterest.
For more tips on how I use Pinterest to get awesome fall traffic, you can read up on all the Pinterest tools I use here.

Related:
Pin your fall content ideas to your content planning board on Pinterest: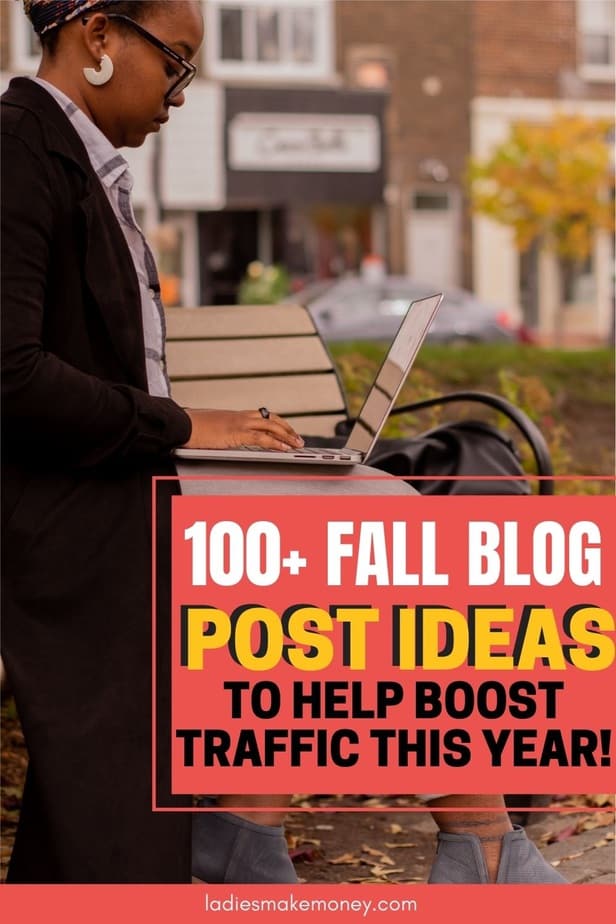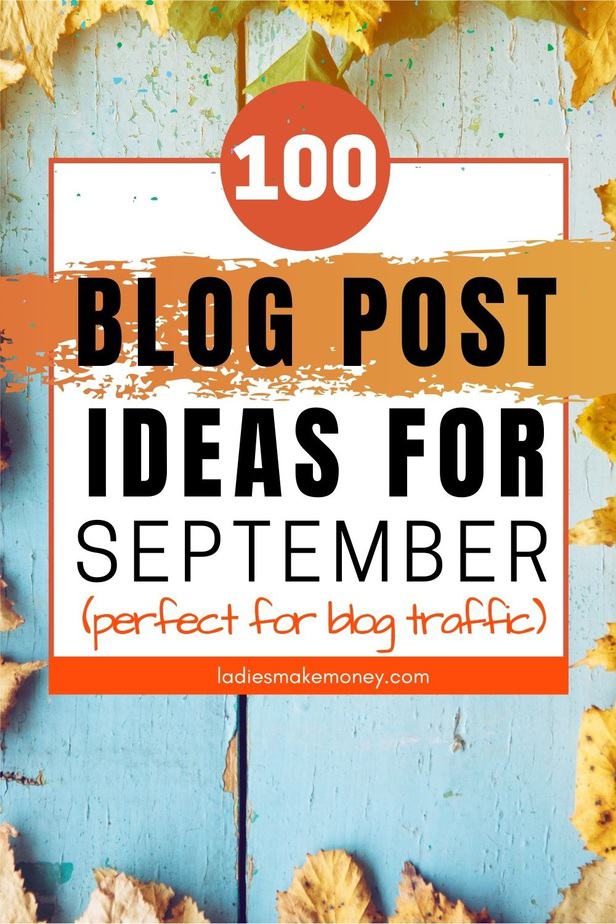 If you enjoyed our blog we would like to have you join our email list and receive weekly money-making tips, you can join now! Don't forget to like the Facebook page. The page is created to share your work, pitch your services and learn from other experienced bloggers!
---
***We would like to note that this post and most posts on our blog may contain affiliate links. This means that if you purchase something that has an affiliate link, we will get a commission from it. Not all items recommended on our site are affiliate links. We only recommend items that we have used and tried. These items have brought us much success and we highly recommend them to you in order to be successful. Thank you for your trust!
Creative Fall Blog Post Ideas That Will Boost Your Blog Income