Last Updated on September 20, 2019 by admin
Email Marketing for Bloggers
What you need to know about email marketing for bloggers.
Email and blogs are, on their own fine tools for promotion and raising awareness for your products or services.
Emails, give you a chance to establish a relationship on a more intimate level with your readers while your blog, serves as a platform to introduce you to the world, grab attention and establish your authority.
But, combining email marketing and strategic blogging steps, is truly an amazing mix that can give you awesome results, grow your brand and make you money.
Here is how:
But before we get started on email marketing for bloggers, we would love for you to join our growing Facebook group right here! Be sure to follow us on Instagram here.
We also wanted to take the opportunity to let you know that we use Affiliate links on some of our blog posts. This means that we could make a commission if you click on an affiliate link and purchase something. Please check out our full disclaimer and policy page here.
Email Your Blog Posts
One of the best ways to combine blogging and email marketing is to, naturally, send your new blog posts to your readers. This works well to help your new blog get more page views as well as increases your email open rates.
For instance, if your email marketing strategy is mainly for promotion purposes, your readers will learn not to open or pay much attention to your emails.
However, if they learn from day one that you will send them valuable information as well as links to your blogs so they can follow along, then they are more inclined to open your email.
Email marketing for bloggers requires a little more effort than just sending out promotional emails.
For one, you could set a reminder for your readers every time there is a new blog post. This will lead them directly to your blog post. Next, you could send them a summary of your post through an email and link to your blog at the end or send them a collection of your best posts once per a month in a newsletter format.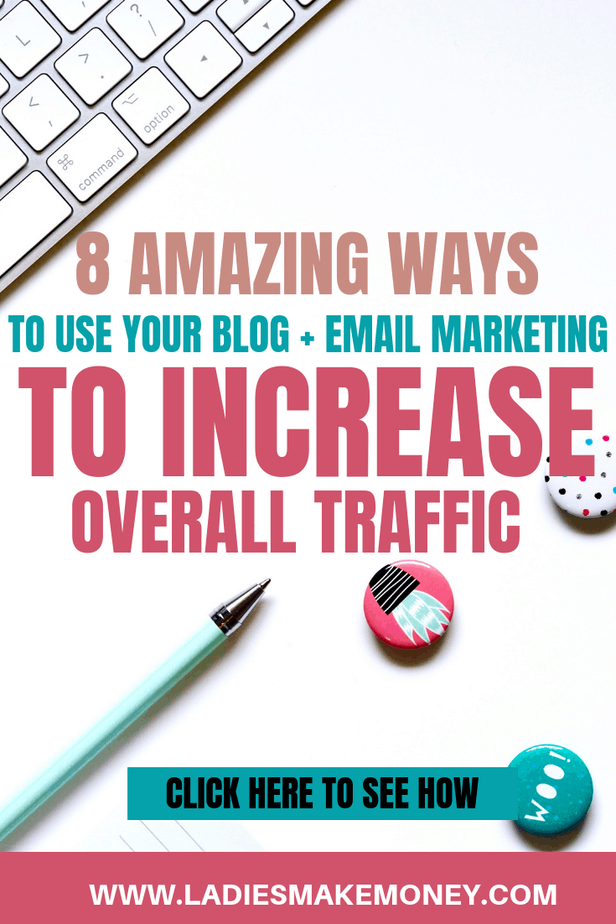 Prompt readers to sign up to your newsletter
In order to really master email marketing for bloggers, you need to start collecting emails from your readers. The sooner you start, the better.
The one thing that would be beneficial to your traffic and exposure of your blog posts, is your email.
This is why it's recommended to display a sign-up form at the beginning of each of blog post and ask readers to sign up if they want to receive notifications when a new blog post arrives.
"A good idea would also be to take the time and figure out what you could offer to your readers in exchange for their email list – an eBook, some tickets or a discount – for signing up.
This makes your offer extremely enticing and people may want to sign up. It's not just the notification, it's much more than that", – explains Erin Towell, an Email Newsletter writer at Study demic and Oxessays.
Send Your Guest Posts
This is mutually useful for you and your clients.
Let's say you have written a really good guest post on a really good topic full of useful tips that most of your audience would enjoy. What do you do with it? How do you promote that blog post?
If your goal is to promote your own posts while still giving your readers a slight nudge towards the blog, then email should be your weapon of choice.
Related:
I guarantee this will increase your website traffic immediately
How to Increase traffic to your Blog – How I go 19K Pageviews
Making Sense of Affiliate Marketing: How To Make over $50, 000 a month
Create FAQ autoresponders
Auto-responders are insanely useful tools in providing useful lessons to your readers. You can base these lessons on the questions you usually get in your comments or on a part of your blog.
You should include a lot of backlinks to your website and make them look appealing, come off as informative and authoritative by providing much more added value.
You should also consider grammar and spelling. Because these emails can be educational at times – and frankly, readers hate mistakes – it's not a good idea to have an email full of errors.
Be meticulous about eliminating them:
Use social media
Using your social media properly means more than just sharing links to your blog posts. It also means driving traffic to your blog or website and further, to your email list.
Engage in a meaningful way that will truly resonate with your audience. Social means you need to be social.
Give out freebies
Everyone, no matter how sophisticated, likes free stuff.
Figure out what your audience will truly appreciate and create multiple opportunities for them to get this item.
Start with the sign-up form, as mentioned but put the sign-up form with a clearly stated freebie to capture contact information in no time, no matter where your visitor land.
If you really want to succeed with email marketing for bloggers, you clearly need to understand your readers.
Reintroduce yourself once in a while
Once in a while, make a reintroduction of yourself or your product. Of course, this doesn't mean talking about your general characteristics but tell them your story.
Coordinate your email and your blog
If you are hosting a month or Edgar Allan Poe works on your blog and if you are mainly writing about it, your email shouldn't deviate from that.
Send your emails on the same topic you normally blog about and with the same style as on your blog.
Conclusion
Email marketing and blogging are a winner combination for making conversions and raising brand awareness. Follow these tips if you want to succeed. And be sure to learn more about email marketing for bloggers for better results.
Freddie Tubbs is a blog content writer and editor at Boomessays. He also works as a part-time copywriter at Essayroo and contributes his guides and columns to Bigassignments blog.
Did you enjoy our tips on how to use email marketing for bloggers? Find more blogging tips here.

Email Marketing for Bloggers
If you enjoyed our blog we would like to have you join our email list and receive weekly money-making tips, you can join now! Don't forget to join our Private Facebook page. The page is created to share your work, pitch your services and learn from other experienced bloggers!
---
***We would like to note that this post and most posts on our blog may contain affiliate links. This means that if you purchase something that has an affiliate link, we will get a commission from it. Not all items recommended on our site are affiliate links. We only recommend items that we have used and tried. These items have brought us much success and we highly recommend them to you in order to be successful. Thank you for your trust!