Ladies Make Money online is a platform designed to help new bloggers, small bloggers, and other bloggers to monetize their online business. And in order to that, you need to educate yourself, know your niche and become a thought leader.  I, myself have taken a few online courses and books for bloggers to help educate myself along the way. Some were really expensive and others extremely affordable.
We understand and appreciate that you might not have the money to invest in yourself, but if you are serious about making money online you need to invest something to get back something. You can definitely learn from your own trials and errors, but how long will that take you? 1 year or maybe 5 years? All that money spent trying to make your way could have been invested in better places to really boost your business.
Just like a lawyer would not hire me if I didn't go to law school, I will not purchase a product from someone that may not have educated themselves. I want to know I am investing in a business or company that has taken the time to invest in themselves.
How much should you spend on online courses and e-books? 
No need to spend hundred of dollars on online courses and books for bloggers that are offered on the internet. They are definitely some alternative solutions. But you want to ensure that spending $10.00 on an ebook will give you the action packed education that you need. Otherwise, spend that $25.00 on the same course from someone more experienced. Do what's good for your business.
We are going to share with you some affordable online courses and books for bloggers that you can invest in today that won't break the bank. These courses will help you succeed and give you a clear path on the strategies you need to implement to see growth. I personally have taken a Facebook course from Jessica Walman, an email building course from Melyssa Griffin and a few others that I will mention below. I want to focus on something that will help you. I will continue investing in my business as it grows but the lessons I have learned so far have helped me already. 
You might also like: Why Passive Income is the best way to Monetize your blog
Online courses and books for new bloggers to help with growth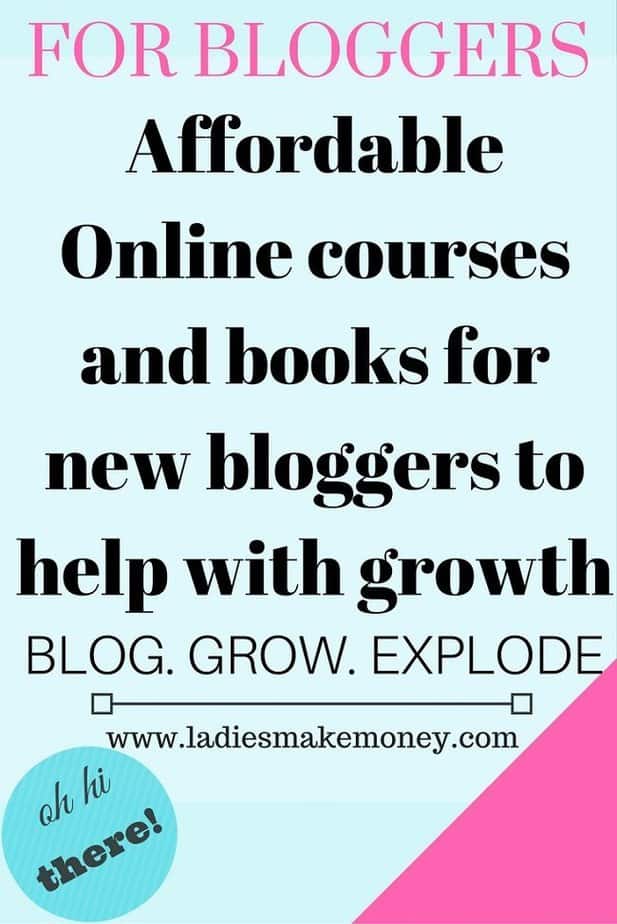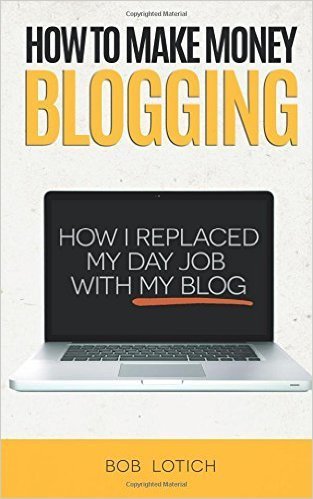 Bob Lotich was the founder of ChristianPF.com back in 2007 and after getting laid off in 2008 he took the leap into full-time blogging. Less than a year later he was earning more from his blog than his previous day-job.
While his results are not typical, this book covers all the steps he took to make money from his blog over that two-year period. It's pretty amazing.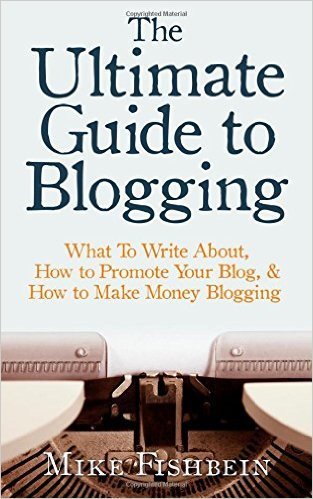 The Ultimate Guide to Blogging covers everything you need to know about starting a blog, growing and promoting your blog, making money blogging, and more. Specific topics covered in this book include: How to Market Your Business by Blogging, How to Promote Your Blog, How to Increase Blog Traffic, What to Blog About, Blog Topics and Blog Post Ideas, How to Make Money Blogging, How to Start a Blog, How to Make a Blog, How to Force Yourself to Start Blogging …and more!
If you really want to make money with your blog, your email list should be your top priority. Think of your email list as potential buyers. You can easily email them with links to your products and they are more likely to purchase. If you rely on social media to get people's attention then you are going about this business the wrong way. If Facebook or Instagram and even Pinterest decides to shut down today or decides that you need to pay to be on it, then you will loose out big time. With your email list, you will always have clients. Start collecting emails today and really grow your business! Your list will also help you increase your blog traffic.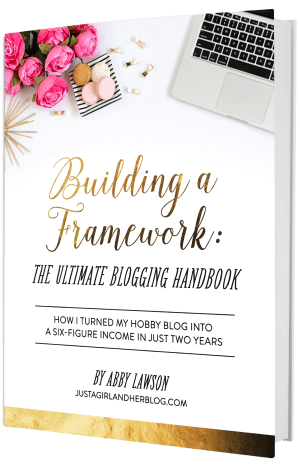 This is a highly recommended e-book for new bloggers. If you are starting out, then this is the book for you. Growing your blog can be complicated. Abby Lawson from Just a girl and her blog takes the guess work of blogging completely out of it. If you are feeling overwhelmed with your blog, or even feeling stuck, then grab this book today! So much information is offered online, but this book has it all in one spot! Ready to start making money, then Building a Framework is the right e-book for you.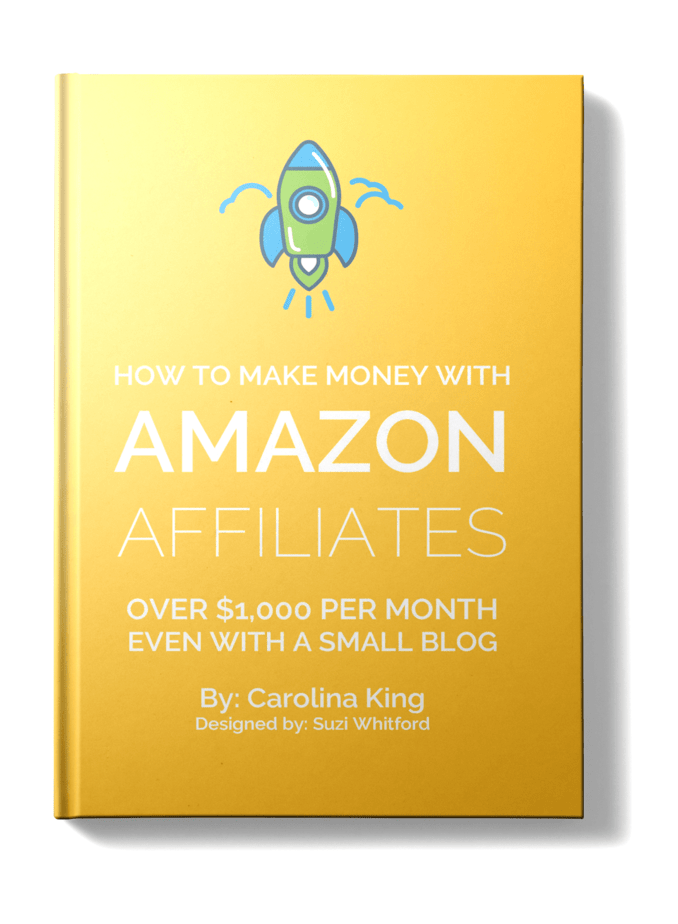 Are you placing affiliate links in your blog posts but nothing is converting?
Are you struggling to make more than $3.87 per month from Amazon?
Want to make over $1000 a month with Amazon affiliates? Even if your blog is small, you can do this! Carolina made over $1,000/month from Amazon while her blog was under 10K page views and has increased her affiliate income as her blog has grown. She is here to show you how can you too can make money using Amazon affiliates.
Are you struggling to get more than 10 page views per day on your blog? Are people find your work on the internet? If you are having a hard time getting your blog seen, then this course is for you? It's packed with amazing information on how to work with SEO, attract clients to your blog, finding the different places to promote, using KEYWORDS and much more. If your competition is doing so much better than you, why not find out what keywords they are using to attract audiences? Find out how you can do it in the course. Don't get lost in the billions of other blogs out there. Get your work seen today by the right people. 
You might also like: How I Made $83.14 in my 1st Month of Blogging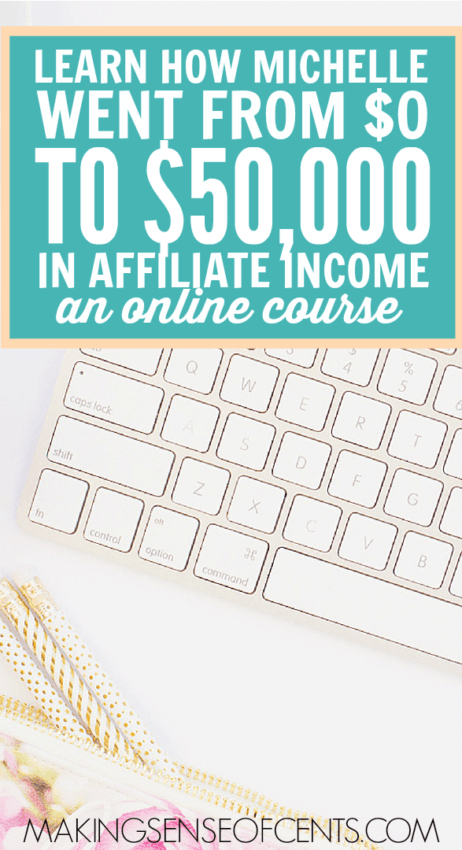 Michelle from Making sense of cents has made over a 50,000 a month in affiliate sales. She spends her time promoting other products and services and this has brought her in so much money. She decided it was time to teach others her secrets and created this amazing course which we are all grateful for. If want o know more about how to make money online with affiliate marketing, then this is your course. This one person encouraged me to start monetizing my blog and showed me that I had so much potential. This amazing lady has made her secret of making money with affiliate available to everyone using this course. You will be amazed on how you can triple your income in less than a month. 

If you enjoyed our blog we would like to have you join  our email list and receive weekly money-making tips, you can join now! Don't forget to join our Private Facebook page. The page is created to share your work, pitch your services and learn from other experienced bloggers!
---
***We would like to note that this post and most posts on our blog may contain affiliate links. This means that if you purchase something that has an affiliate link, we will get a commission from it. Not all items recommended on our site are affiliate links. We only recommend items that we have used and tried. These items have brought us much success and we highly recommend them to you in order to be successful. Thank you for your trust!
Last Updated on