Last Updated on November 25, 2020 by NandiNN
How do I get traffic to my new blog?
How to get traffic to a new blog? This a hot topic in many Facebook groups I am part of lately.
Are you trying to get blog traffic to your new blog?
Are you consistently posting new blog posts and struggling to drive traffic to those posts?
If you are struggling to get blog traffic, we hope this post will help you get on the right path so you can grow your business and become a successful blogger.
If you do not already have a blog, I highly suggest starting one today!
I earn a steady income with my blog every month and you can read more about this in my monthly online income reports right here.
Blogging has given so many amazing opportunities such as the ability to stay home with my family and still earn a very passive income online.
For the longest time, I was really inspired and fascinated by amazing stories of how bloggers were earning several thousands of dollars a month blogging.
I knew I wanted to be just like them.
And that's when I embarked on my own journey of starting a blog from scratch in the hopes that I could make even just $800 a month from it.
And 4 years later and I am now earning a full-time income with my blog and you can do the same.
Start by creating your own blog here with my easy-to-use tutorial.
With a lot of hard work, you can also start to make a full-time income with your blog today!
I documented my actionable tips on getting a blog from 0 to $5, 000 in my book!
Blog Income Strategies Simplified has over 60 strategies I use on the blog each month to ensure it continues to be profitable.
Blogging for money is totally possible if you put your head down and work through what you need to do to make money.
Sign up for my free 7-day blogging course on exactly how to start and set up a profitable blog from day 1!

All you have to do is to take the courage to start a blog, and you will be well on your way to working from and earning money online consistently.
Today, we really wanted to take the time to show you how to get traffic to a new blog to allow for more views, more sales, and more growth for your online business!
How can I increase traffic to my blog for free?
Before we get started on how to get traffic to a new blog, we would love for you to join our growing Facebook group right here! Be sure to give us a quick follow on Instagram as well!
We also wanted to take the opportunity to let you know that we use Affiliate links on some of our blog posts. This means that we could make a commission if you click on an affiliate link and purchase something. Please check out our full disclaimer and policy page here.
How to increase blog traffic for free
If you are a new blogger and you are thinking of giving up due to lack of traffic, don't do it just yet.
Whether you are feeling demotivated, defeated, or just simply at loss, we are here to show you how to get traffic to a new blog consistently so you can finally start to make money.
Blogging is hard work, but you need to have the right foundation in place to see any success.
I did it wrong for the first two years and most of my posts from when I first started were just terrible.
If you are a new blogger, this is for you!
Don't spend hours and hours later trying to correct and fix the situation as I did.
Instead, build a solid foundation from the beginning and you will enjoy the blogging process so much more.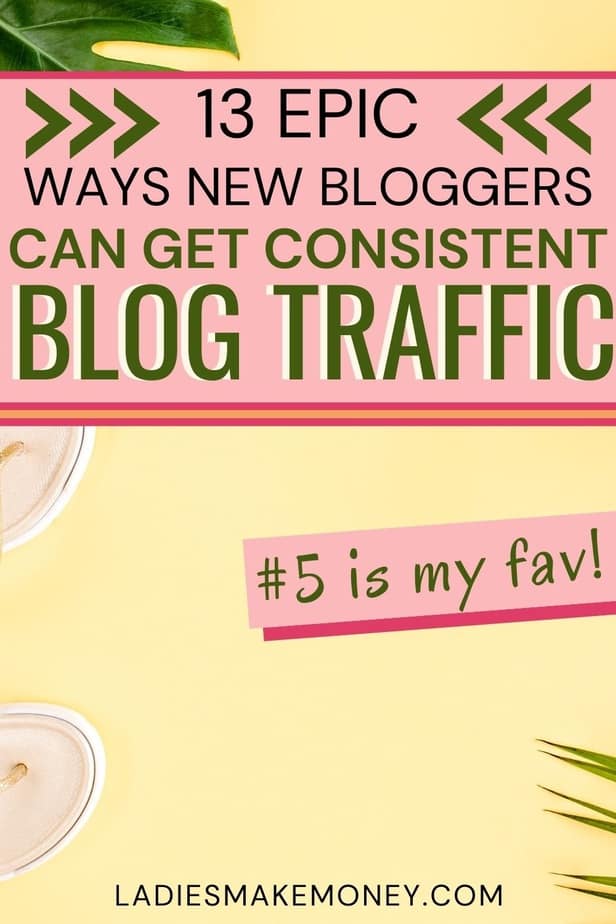 Ready to learn how to drive traffic to a new blog?
Struggling to get blog traffic is no fun for anyone.
As a new blogger, I know just how frustrating it can be to pump out blog post after blog post and not get any views to it.
Please keep in mind that it also takes a little longer than 2-3 months to start seeing any results from your hard work.
In fact, I would give it at least 6 months of consistency to get and see results.
For those that want a more detailed way of growing your blog traffic to 50, 000 page views to quality for an ad network like Mediavine, you will want to grab my Blog Traffic Strategies Simplified eBook today!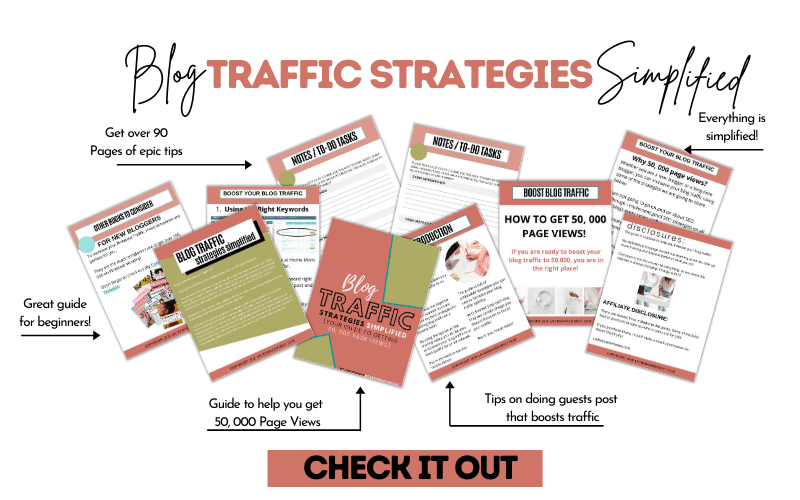 I share all my golden tips for fast-tracking your blog traffic by creating an epic content creation plan.
I share what I posted on two of my new blogs to help increase traffic within just 2-3 months.
But if you want a strategic plan that will help you get consistent blog traffic in the long run then keep reading below.
Focus on implementing some of these marketing strategies to help you grow and quickly get noticed on Google and other social media platforms.
This is how to get consistent traffic to your blog:
1. Have a Solid Blogging Foundation
If you are hoping to grow your blog and attract more blog traffic, you will need a solid blogging foundation from the get-go!
When I first started blogging over 4 years ago, I was signed up with a terrible hosting company, I felt like my blog was not properly set up and the growth was slow to see.
I was going about things the wrong way and getting traffic to my new blog was looking so hopeless.
If you want to grow your blog, you definitely want to get self-hosted, ensure your blog speed is great and that you are creating epic content frequently.
Here is how I made sure I had the perfect platform to help my new blog grow: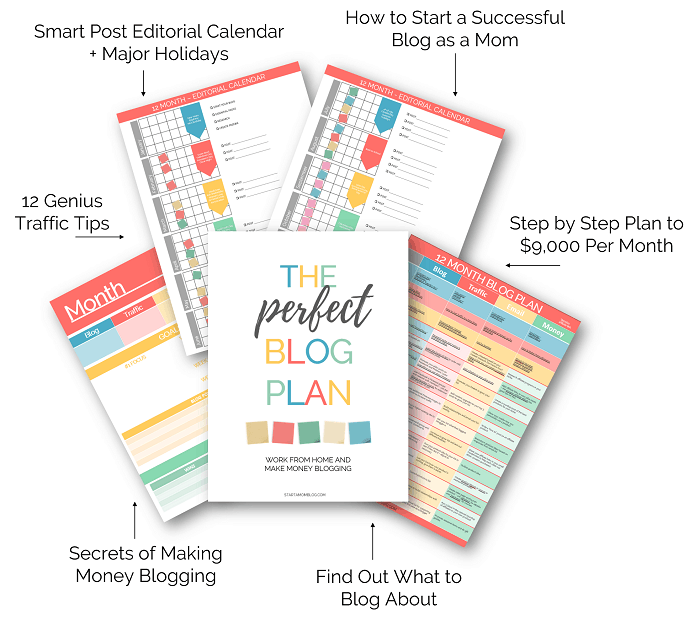 If this doesn't work for you, here is another list of epic blog planners you can use to help you stay consistent with your blog creation so you can drive traffic to your new blog easily.
2. Create Evergreen List Posts
Now that you have your blog foundation in place, it's time to create epic content for your blog.
I find that readers tend to love list posts over any type of content.
Examples of lists posts are:
10 Ways to Make More Money From Home

10 Places to Find Affordable Clothes Online

15 Ways to Look Beautiful Effortlessly
These types of blog posts not only attract readers but people tend to link to them more often which generates amazing backlinks for SEO!
If you are wondering how to get traffic to a new blog, I would suggest writing more evergreen list posts to help boost traffic and attract backlinks quickly!
The key is to ensure that it is evergreen!
What is evergreen content?
Simply put, evergreen content is content that does not go out of date.
The topic you write about is always relevant no matter what time of year someone lands on it.
Seasonal posts are posts that cater to a particular season such as Christmas, Valentine's Day, and so on.
Don't get me wrong, this content will help you when traffic sometimes drops, but evergreen content always wins especially if you are looking for consistent blog traffic.
3. Get Traffic To A New Blog Using Proper SEO
The only way to get your blog noticed and drive traffic to a new blog is to utilize SEO.
By becoming an SEO pro, you will be giving your blog a good chance to succeed especially down the line.
SEO (Search Engine Optimization) will be your lifesaver when it comes to getting more page views for your new blog.
Ninety percent of the people who search for things online, either use Google, Bing, or Yahoo! to look up items.
If you do not show up on these sites, then your site is not SEO friendly and this needs to be fixed right away.
Here are a few quick tips to become SEO friendly.
Use the right keywords. Keywords are what will help you show up in search engines. I recommend also sprinkling related keywords in your posts to increase your chances of ranking quickly. I use this On-Page SEO guide to help me fully optimize my post for SEO!
You must create quality content every time you sit to create content for your blog. If your post is not original or it is full of errors, Google will not rank you. Be sure you write better posts than the posts that show up on the first page of Google.
We already mentioned this, but it is extremely important for you to be consistent. Google ranks relevant sites that post on a regular basis. Pick a routine that works for you and stick to it. If it's twice a week or once a month, just make sure you stick to that.
Work on getting quality backlinks to your site. If other bloggers write about you or mention your website (Hint: Guest Blogging exchange)- you are more likely to rank as Google will think you are relevant. Here is a great guide for getting quality backlinks for your new website.
I ignored the backlink portion of my blogging strategies and I think this was one of the reasons I delayed my own success over 4 years ago.
If you still want to know how to get traffic to a new blog we highly suggest getting your SEO game on.
You can start with these free SEO resources:
4. Find Long-tail keywords with little competition
Do you want to know the number one mistake I made with this site when I started?
I didn't focus on the right keywords.
Even though my Pinterest strategy worked really well, my Google ranking really suffered.
I had a basic understanding of SEO but not as much as I know now especially after taking Stupid Simple SEO!
No matter how great your content may be, if no one's searching for it, you will not get views.
I learned this the hard way after creating content after content that either had really difficult to rank for keywords or keywords that people were not searching for.
Even though I did really well on Pinterest, if I wanted to get traffic to a new blog consistently, I needed diversity in terms of where my blog traffic was coming from.
If you really want great search traffic, target search terms that people search every day.
I find that this free webinar really dives into the best way to find keywords you actually have a chance to rank for.
Mike is my go-to person for all things SEO.
For an alternative, I also enjoy everything from Lena Gott.
She has a totally different approach to finding great keywords your blog can rank for and I use both strategies almost all the time when brainstorming blog post ideas to write for.
Join her 5-day free training on traffic and monetization tips!
5. Use Pinterest To Drive Traffic To A New Blog
If you are a new blogger and you are not using Pinterest to drive traffic to your new blog, stop what you are doing and get on Pinterest right now.
Pinterest is no ordinary platform, unlike other social platforms, this one is actually a search engine similar to Google.
This is where the majority of people choose to go to when they are searching for something.
That is why it is the perfect platform for new bloggers to be on to get a chance to be seeing.
Go here to learn more about our best tips for using Pinterest and you can check out this post to learn more about the Pinterest tools we use to drive consistent traffic to our new blog every month!
Want to master your Pinterest Strategy?
I recommend grabbing one of these Pinterest Courses to nail down a strategy that will work with your blog.
And I can tell you that having catchy Pinterest Titles like these make a huge difference in how successful you will be on the platform as well as having great Pinterest Images that attract clicks.
6. Post Consistently to Get Consistent Blog Traffic
If you want to get traffic to a new blog more consistently, you need to be consistent.
For example, the more frequently and consistent you are with your blog (especially at the beginning), the more frequently Google will crawl your site.
I notice this when I sign on to my Google Search Console.
I have 5 blogs so I can see how differently my sites are crawled on each site and the ones where I post more frequently I can see that Google crawls it more frequently.
If you are not sure how to set up Google Analytics & Search Console in WordPress read this now and get set up.
As a new blogger looking for consistent traffic, those two free tools will help you succeed more quickly.
Another reason for staying consistent is to attract more readers and increase your repeat readers count.
Make sure you have a set schedule and follow it as much as you can.
If you choose to blog 5 times a week and you are producing high-quality content, then do just that.
If you think once a month works well for you because of your schedule, then do just that. This way, your readers know when to expect something from you.
In other words, blogging on a regular basis is a great way to stay relevant.
Here is how I create a content calendar that works for my blog every month.
You can use a blog planner we shared at the beginning or use this one we customized for ourselves down below.

7. Write Longer Blog Posts
If you think a 500-word blog post will do you justice when it comes to getting consistent blog traffic on a new blog, then think again.
If increasing traffic to your new blog is your priority, I urge you to write more detailed blog posts that answer and cover the topics thoroughly.
In very few circumstances does a 500 worded blog post cover the topic thoughtfully.
I don't mean that you should fluff up your posts to increase word count, instead just focus on really answering the question.
As a rule of thumb, I typically Google my potential keyword and then I review the results that show up on Google.
I use this Word Counter to see how many words a particular blogger wrote on the topic I am going for.
From here, I try to write at least 25% more than what they did.
If you really want to get consistent traffic to your blog, you need to write blog posts that are longer and more in-depth.
Think 1000 words or more.
In fact, for SEO, the ideal blog post length should be 2,100-2,400 words, according to HubSpot data.
Make sure your blog also has a few pillar posts.
Typically a pillar page or post should be at least 5,000 to 6,000 words since they are usually supposed to cover significantly more content than an average blog post.
From here, you can link to and from your other posts that cover the topic more.
For example, if you wrote a post on:
"The Ultimate Guide to Traveling to Europe This Year"!
This would cover all the ins and outs of going to Europe, how to get there, what to pack, time of year to travel, best transportation, places to stay, restaurants, currencies, getting from one place to the other, etc.
Then you could have smaller blog posts that lead to this such as:
10 Places to Visit in Europe This Year

15 Cool Things to Pack for A European Trip

How to Travel to Europe on A Budget

Europe is Big: Here Are Your Must Places to Check out
You can then link to and from the first Pillar Post.
The longer your blog post, the more opportunities you will have to add more keywords and more related keywords which will help with your ranking in Google.
This is the best way to get traffic to a new blog!
For proper easy On-Page SEO use this guide as it will ensure that you are doing things correctly to rank.
I wrote a comprehensive post on how to brainstorm blog post ideas for beginners that you might want to check out as well.
It's the perfect place to start if you are looking for ways to get traffic to a new blog using blog post topics that engage readers.
8. How to Get More Traffic to Your Blog by Updating Old Content
Although I go into much deeper details in my new eBook (Blog Traffic Strategies Simplified), I really wanted to say it again.
Updating old blog posts is a great way to continue increasing your blog traffic.
Bringing blog traffic to old posts is my favorite way to quickly increase traffic.
If you are a new blogger, having 15 -20 posts to start is great to slowly trickle in traffic. As we mentioned earlier, it could take a good 6 months before Google can give you some love.
Spending time creating a new blog post is great, but letting it get buried under new posts is a big waste!
So it makes much more sense to bring your old content back to life so you new readers can also enjoy it.
So how can you revive old posts quickly?
Create new pins for them and share on social media (checkpoint 10)

Add more content to make it more in-depth

Use Google Search Console to find new keywords targeted to the post that you can add

Freshen it up with relevant information if the post seems outdated

Add new graphics, videos, and infographics

Interlink new content to old content and vice versa

Email your readers old dusted off posts
Read up on how I was able to drive 19 thousand page views to one blog post using these methods.
9. Use your email list to get consistent blog traffic
If you want to stay connected with your readers, be sure to start collecting emails.
The best way to ensure people return to your blog is to always write and share epic content.
This can easily be done by offering a freebie or a call to action at the end or beginning of each article. The more people you can have signed up, the more people you can share your content with.
I use Mailerlite to collect my email subscribers.
I suggest joining this free workshop to learn more about how to get your first 1000 email subscribers.
I find that 1000 email subscribers tend to work better when it comes to moving the needle.
So definitely start there.
And if you are not sure what to send your subscribers, I use Kate Doster's Newsletter planner.

10. Generating Blog Traffic Using Social Media
Social media can play a big part in increasing blog traffic to your new blog if done correctly.
It is time-consuming, so coming up with a strategic social media marketing plan is essential to your success.
It is a really good idea to have a regular social media marketing strategy to help promote your work online on a more frequent basis.
Everyone is on social media, one way or the other so it's safe to assume that your ideal client is on social media.
This means you should also be taking advantage of this opportunity to connect with your potential readers.
However, it is important to determine which social media your ideal reader might be hanging out in.
The most popular social media platforms are Facebook, Facebook groups, Pinterest & Pinterest groups, Tik Tok, and Instagram.
I encourage you to interact more with your ideal readers on the platform that they mostly hang out in.
For example, if you are a beauty blogger and travel blogger, I find that Instagram tends to work more for you.
For parenting, wedding planning, and budgeting, Pinterest is where people are hanging out.
Do your due diligence and find out where your readers are.
After posting consistently on Instagram for over a year with little growth, I knew my readers were not on that platform.
So I crossed that one off my list.
How to use Social Media to Grow Your New Blog:
Be consistent when posting your work on social media. Use high-quality images when it comes to promoting on social media, especially on Instagram and Pinterest. People are drawn to great visuals. You can get over 500 amazing photos here to use on your blog!
Make it easy for others to share your work by adding sharing buttons to your content (blog). I currently use Now Grow by Mediavine. You can take a look at other blogging resources I use for growing my blog right here!
Grow your social media following. Don't go crazy focusing on growing your followers. This will naturally come as you post consistently and if you post great content. Your followers must be your ideal clients otherwise this means nothing. Simply add follow buttons on your site, send emails to your list asking them to follow you, and post epic content daily.
Don't forget to ask followers to share your work. At the end of each blog post, or when you wrap up your email, please ask followers to share your work if they loved it. Do it on social media as well. You will be surprised at how people actually do take the time to spread the love.
Want to grow your Social Media following:
Auto-post on Instagram. Tailwind will find the best time for you to post on Instagram for more engagement and to help grow your following.

Follow a great

Pinterest strategy

to grow your followers and increase your blog traffic.
Related: How to Make 5000 a Month From Home With A Small Blog
11. Guest post on similar blogs
If you want to know more about how to get more traffic to your blog for free, you need to tap on other people's audiences.
This can be done by guest posting on blogs that may cater to your niche.
Guest posting is a great way to really increase your page views and email list.
You are basically tapping into someone else's network of readers and established following.
If you are guest blogging on a blogger's site that has a lot more followers than you as well as a great social media following, then chances are these readers will now come to learn more about you and potentially follow you back.
This is one of the best ways on how to get consistent traffic to your blog easily.
The more guest blog work you do, the more search engines will take notice of your blog.
You must also allow other bloggers to guest post on your site too.
This means everyone will share your hard work and this alone will increase your visibility and authority.
My mom blog is always looking for epic guest bloggers like you.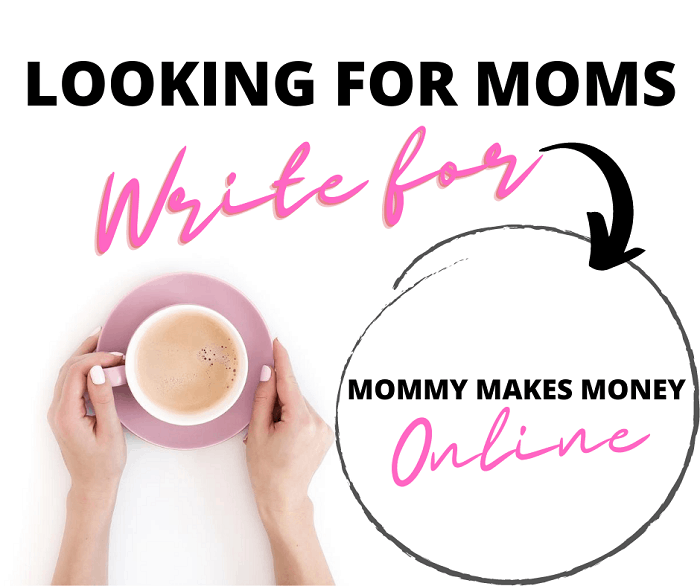 12. Commenting on other blogs
I recently started experimenting with this process on my blog and I am trying to weigh my options by seeing what works and what does not.
It can be time-consuming, but it is also a great way to increase your authority especially if done correctly.
Here are my honest thoughts on blog commenting for traffic.
The more engaged you are with other bloggers ideally in the same niche as you are in, the more the blogger and their readers will take notice of you.
At the end of the day, it's about reaching your ideal readers.
When I think of who some of my favorite bloggers are, I automatically name Melissa Griffin, Carly from Mommy on Purpose, Lena Gott, and Michelle Schroeder of Making Sense of Affiliate Marketing.
These are just to name a few.
There are a few others that I love but my point is I automatically named them from the top of my head.
This is because I have commented and engaged with them on social media so often that they have become memorable.
Grow your brand and become the go-to person in your blogging niche.
13. Submit your blogs to Bookmarking sites
Another great way to get consistent traffic to your blog is to submit your blog to bookmarking sites.
You do not have to do this all the time, but it is good to get into the habit of submitting your post after you hit the publish button.
Here a few popular ones I use:
This and most of the tips I shared on this post are what I typically do to get my blog noticed and to grow my page views.
Please, do not hesitate to share additional tips below that we might have missed.
Learn, share, and grow with us.

Want to know more of my secrets on how to get traffic to a new blog, we have a few more resources for you:
PIN THIS TO YOUR BLOGGING TIP BOARD TO REFERENCE LATER.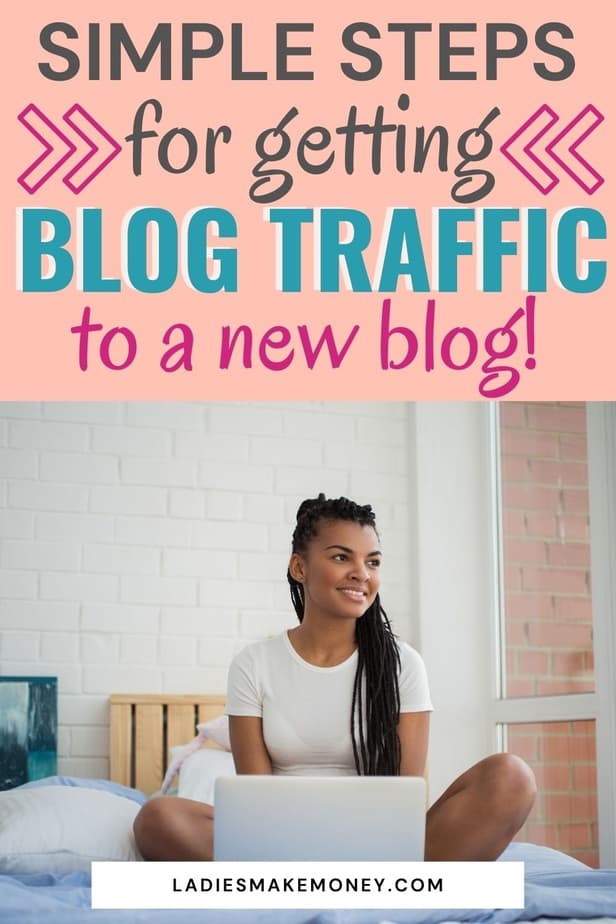 If you enjoyed our blog we would like to have you join our email list and receive weekly money-making tips, you can join now! Don't forget to join our Private Facebook page. The page is created to share your work, pitch your services, and learn from other experienced bloggers!
---
***We would like to note that this post and most posts on our blog may contain affiliate links. This means that if you purchase something that has an affiliate link, we will get a commission from it. Not all items recommended on our site are affiliate links. We only recommend items that we have used and tried. These items have brought us much success and we highly recommend them to you in order to be successful. Thank you for your trust!
How To Get Traffic To A New Blog Consistently Every Month