Last Updated on April 15, 2021 by NandiNN
Creative business ideas for women
If you are looking for simple business ideas for women to help get your career off the ground, we are going to share our best ones below.
If you are talented or inspired to become a freelance entrepreneur, you might want to give our list of business ideas for women a try.
Whether you are interested in starting your very own business or you are looking for some freelance business ideas or high-paying careers suited for women, we are going to help you out.
Women are definitely taking over the entrepreneurial business and as a woman, I love to share my best tips for helping others get started.
What are your passions?
Do you see yourself working for yourself or working for someone else in a field you love?
No answer is wrong, it's all about what you are most fulfilled with as well as how comfortable you are.
Most of our business ideas for women were mostly started by successful women entrepreneurs who are all striving to run great businesses.
If you look more into small side business ideas for ladies, you will see plenty of ways to make extra money from home.
Working from home is not easy, but once you create your business plan, you can truly become successful.
This is the exact Dream Business Planner I used to build 5 successful businesses.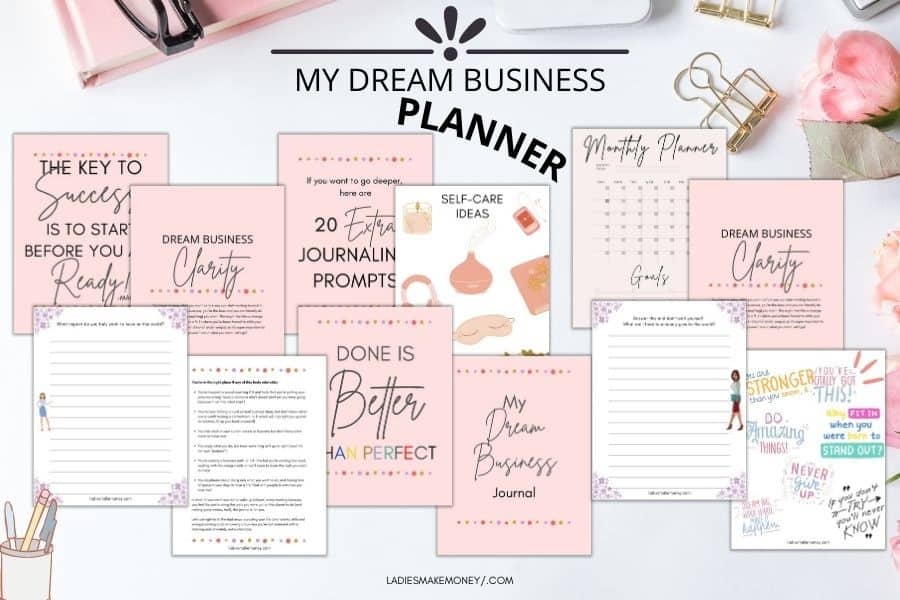 Why Start A Home Business For women
Don't get us wrong, your business does not have to be a home business nor does it have to cater to women exclusively.
In fact, if you are a woman that starts a business catering to men, then that is amazing!
But your business can be anything you want it to be and it can cater to women, men, teens, kids or babies.
It can really be anything you want.
My point is, most women start businesses in order to become more financially independent. They might start a business to bring awareness to something or just to feel empowered.
Either way, these business ideas for women are created to help you get started on your journey to owning your own empire.
If your current 9-5 job is not getting you anywhere, try these home business ideas today to grow your income.
We are so excited to share some simple business for ladies you can start as early as this weekend!
But before we get started on the best business ideas for women, we would love for you to like our growing Facebook page right here! Be sure to give us a quick follow on Instagram as well!
We also wanted to take the opportunity to let you know that we use Affiliate links on some of our blog posts. This means that we could make a commission if you click on an affiliate link and purchase something. Please check out our full disclaimer and policy page here.
Unique Ideas For Women To Make Extra Cash
Women are generally great are coming up with amazing ideas to do almost anything including find ways to earn extra money quickly.
No idea is silly or should be thrown out the window.
Instead, make a list of all the creative ways you can possibly make extra cash, using the skills you already have.
This is the easiest way to go about it.
When I first started to look into how to earn money from home for ladies, I was surprised by the different opportunities available out there.
There were plenty of great business ideas for women and it got me truly inspired.
Take a look at how these inspiring women built mega-successful businesses and learn a thing or two from them.
Which Business Idea is Best For Ladies?
This will definitely depend on the individual as well as the skills you have.
If you put your mind and soul into something, most women are capable of starting any business working from home or owning a company.
You might require some extra education, a mentor for guidance, or even some certification.
Either way, these unique business ideas for women are all perfect for those looking to become successful and independent.
Only you will know which business is best for you as you know best what you are great at.
We are going to share the following tips to help you with your work from home business idea:
Home business ideas for ladies

Easy entrepreneur ideas for women

Quick business ideas to make money fast

Small business ideas to make extra money
And so much more!
If you are looking for great tips on how to make money as a woman, this post is packed with information.
Grab a pen & paper only if you are ready to start your own business today!
We are also going to include what we think is the best business idea for women!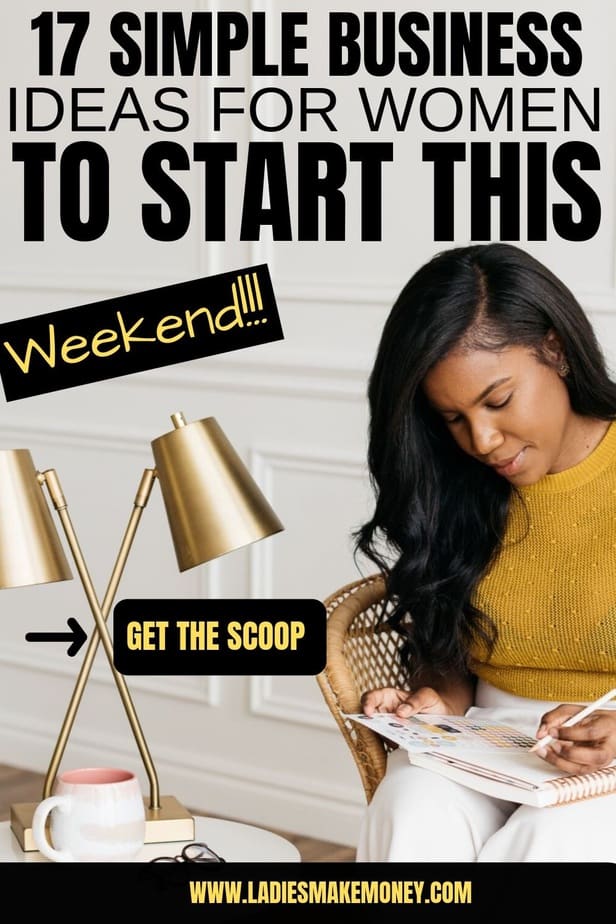 Here Are A Few Small Business Ideas For Women At Home To Try
If you are ready to start an adventure and want to start on the entrepreneurial lifestyle, these business ideas are simple and easy to start!
I highly suggest you do a little more research before starting any of these home businesses to ensure you can handle them.
We have a lot of information right here on this blog that you can click over to and get all the information you need.
From here, you can make an informed decision about which of the businesses you want to start.
We are going to break them down into online home business ideas for women and more traditional type home businesses that are profitable.
Online Home Business Ideas For Women
We love helping women entrepreneurs like you start successful businesses. So what business can a woman start from home?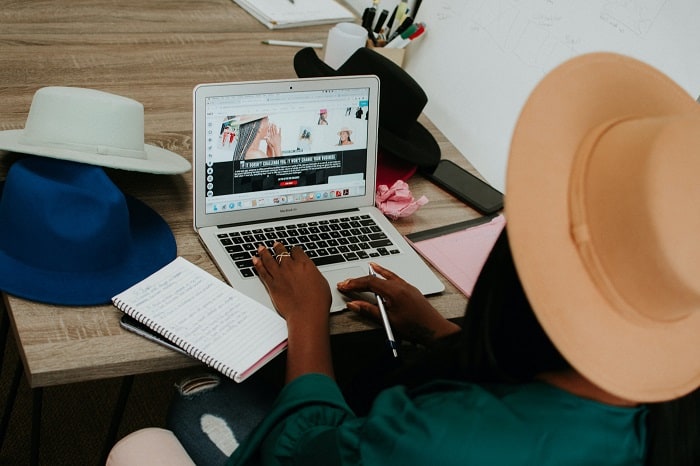 Here are a few that we highly recommend:
1. Start an Online Store
Over the years, online stores have become extremely popular and they are no signs of them slowing down.
Whether you are looking for online business ideas for women or simple work you can do to make extra cash, selling online is the way to go.
Starting and owning an online store is one of the best business ideas for women as they are so many things you can sell for extra cash.
Not only is it the best, but it is one of the most unique business ideas for women that enjoy selling.
I really love this home business opportunity for women because I started my own online wedding store this year and I am excited about how far I will go with it!
So what can a lady sell to make money?
Here are a few ideas of what can sell to make extra cash:
Try selling physical products, for example, art or DIY items

You could try drop-shipping which is a very popular route for a lot of successful women entrepreneurs – This is when you use other people's products to sell in your store! Shopify has a great tool to help you with this!

You could sell digital products which will be a big part of my store (Printables are huge sellers)
Shopify is the platform I will be using as I love their professional templates and I have done tons of research on them.
Plus they offer a 14- day free trial!
2. Start A Home Business selling Printables online
We already talked about starting an online store!
As I mentioned above, selling digital products like printables is extremely profitable.
You can create a business selling printables online in order to make extra cash from home!
Take a look at how these easy-to-make printables made this blogger over $2 million dollars a year! Yep, that is right.
In order to be really successful like this blogger, you should host your online store on Shopify as it looks more professional than any other platform.
And if you want a crash course on building a profitable online store, here is exactly how to create printables to sell!
And here is how to create a Million Dollar Online Store!
Selling printables has become one of the top money-making ideas for women businesses this year.
You should absolutely give it a try.
3. Start a Money Making Blog
Since starting my blog a couple of years ago, I have made some decent income that has allowed me to live a much easier and flexible life.
I work for myself, I am making a decent income and my hours are much more flexible.
If you are looking for the best home business ideas for women, I would direct you towards starting a profitable blog.
If your dream and goal is to make a full-time income blogging, then you have come to the right place.
I have personally made over $5000 a month from home with a small blog and you can too.
Keep in mind I have several blogs including an online store and the income combined is pretty sweet and is definitely more than $5000!
When I first started I was inspired by blog income reports on the internet, specifically on Pinterest.
I saw bloggers that were making thousands of dollars each month blogging and I wanted to try it out for myself too.
And I haven't looked back since.
It is one of the best businesses for ladies with low investment and you can start for as low as 3.99 per month!
Starting a blog from scratch in the hopes of making extra money from home was one of the best decisions I have ever made.
With a lot of hard work, I was able to make money with my blog and now I make over $5000 per month blogging.
I documented my actionable tips on getting a blog from 0 to $5, 000 in my book!
Blog Income Strategies Simplified has over 60 strategies I use on the blog each month to ensure it continues to be profitable.
Blogging for money is totally possible if you put your head down and work through what you need to do to make money.
Sign up for my free 7-day blogging course on exactly how to start and set up a profitable blog from day 1!

Related:
4. Consider A Small Business Idea In Blog Flipping
Want to start a profitable business flipping websites? Also known as blog flipping. You can literally start a $2, 500 a month business flipping blogs.
Blog flipping is definitely a side hustle that all women entrepreneurs with a passion for blogging must try at least once.
Not sure what blog flipping is?
Blog flipping is simply buying a Blog or building a blog, then selling it (flipping it) for a profit.
It works just like house flipping.
If this is a side gig you want to try out in order to work at home and make more money, you can get more details here.
Use code LADIESFLIPBLOGS to join the university today and learn how to make money flipping websites.
5. Teach English Online for Extra Quick Cash
You can teach English online in order to make some extra money for yourself working from home.
And you can easily turn this into a blooming career.
Find amazing English Teaching jobs by signing up for VIPKid or with 51Talk- US/CA. You do not need to have teaching experience as they train you.
Take a look at the requirements for both and apply them to the one that works for you most or even to both.
Most Entrepreneurs teaching English online are making around $2000 per month easily depending on the hours they put in.
Your hours are pretty flexible and so is your work schedule.
6. Become A Proofreader Working From Home
People are making an amazing salary just by becoming proofreaders all from working from home.
And proofreading has become one of the most recommended business ideas for women at home.
If you love to edit work, then this is a career you should jump into right now.
Caitlin Pyle, the queen of Proofreading Anywhere and she earned herself over $43,000 in her first year working as a proofreader part-time.
We have already shared a handful of simple and easy business ideas for women, but this one is a good one.
You can learn the skills you need to start your freelance proofreading hustle here.
You can read my full review here, where I share exactly how to make over $40, 000 a year as a proofreader!
7. Start A Business As A Virtual Assistant
Instead of working as a personal assistant for someone else, why not start a business as a Virtual Assistant?
Great business ideas for women typically start out as traditional jobs. Then find a way to make it unique and that's what I like about becoming a virtual assistant.
This is a popular job and many entrepreneurs are doing it from the comfort of their homes.
This is the best opportunity to start a small virtual assistant business as it is in extremely high demand!
Check out our post where I detail how to start a virtual assistant job from home today!
You can sign up to become a VA here.
It's a proven system that will help you jumpstart your business as VA in little time.
If you are looking for unique at-home business ideas for women, becoming a VA is your calling.
Ready to dip your toe and figure out if you have what it takes to become a kickass Virtual Assistant? Then sign up right here.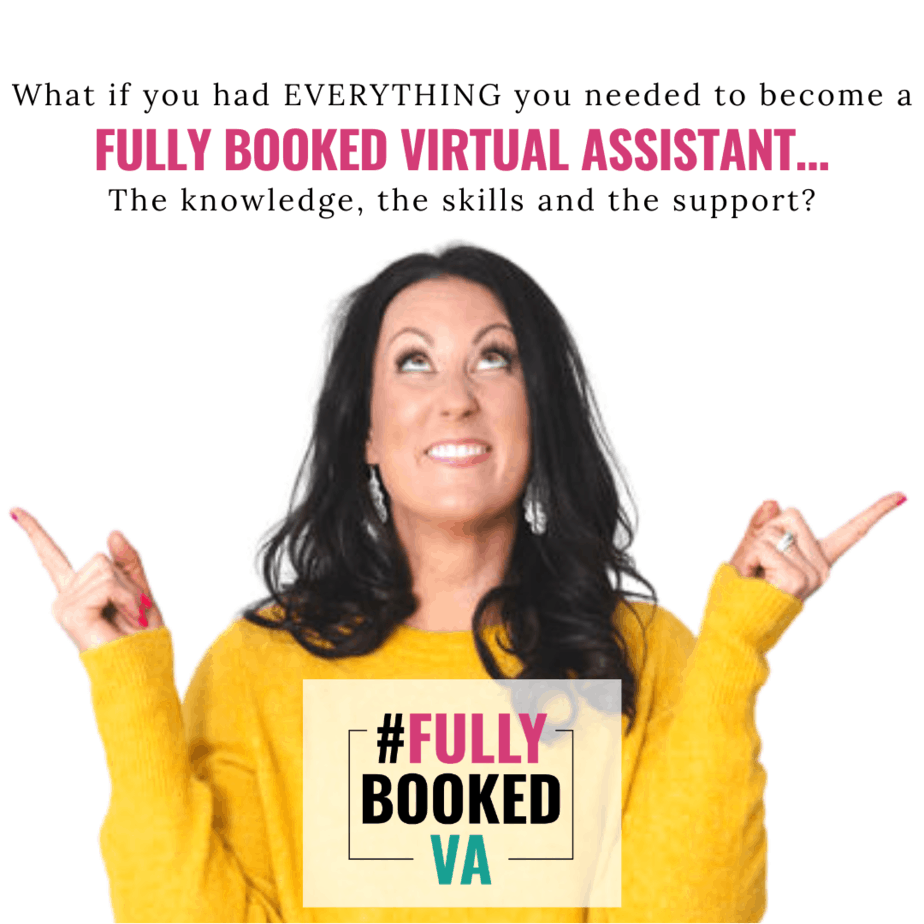 8. Start A Pinterest Virtual Assistant Business
If you are looking for the best side business ideas for ladies to make extra cash from home, this might be for you!
Just like a virtual assistant, you can niche down your business idea and specialize as a Pinterest VA!
You can now help people manage and promote their businesses on Pinterest if you are a Pinterest Pro.
This is when you become a Pinterest Virtual Assistant and offer your services to manage other businesses' Pinterest presence.
Sign up to become a Pinterest VA here!
And if you want to know other ways you can be making money on Pinterest, be sure to read this post too.
This is the best business idea for women who love Pinterest and enjoy pinning.
9. Start A Creative Business For Women As A Freelance Writer
If you are seriously looking into starting a side business or full-time career as an entrepreneur, look into freelance writers.
For those that love writing, this is the perfect online job for you.
If you enjoy writing and you want to get paid for it, then you should do everything to look into these simple business ideas to make money.
With Contena, you can find great companies that are paying anywhere between $50 to $400 + per article.
This is a pretty great writing gig to start full-time or part-time!
You can submit as many articles as you wish each month as long as you can handle the workload.
It's the perfect place to find work and get paid to write.
And the good thing is that there is no minimum amount of time or a maximum amount of time required when you work with Contena, you can find clients that fit your schedule.
And it's perfect for those that want to kick start their Freelance writing career.
Get more information here about writing with Contena!
But what if you have not idea where to start?
I recommend the Write Your Way To Your First $1K!
It's an amazing course by Elna, a twin mom who was able to fully replace her salary while still being able to take care of her twins during the day in less than 6 months.
She now charges $1200 for one blog post!
Get all the details and more ideas to make extra money from home writing right here.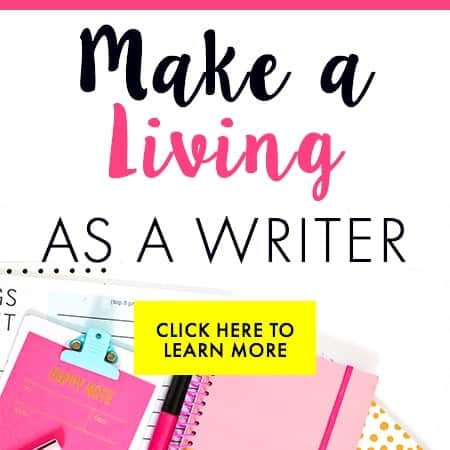 10. Create and Sell Online Courses
There are plenty of female home business ideas that totally rock such as selling online courses.
You can build a successful business by creating and selling online courses.
You can now launch your own profitable online course in 7 easy steps using Teachable, the most reliable online platform!
Examples of the profitable online course by entrepreneurs:
If you are ready to launch your own successful online course, be sure to use Teachable.
As you can see, there are so many ways to make money as a woman, just pick one or two.
11. Take and Sell Photos Online
Looking for creative business ideas for women to make extra cash?
If you are great at taking photos then this might be your gig! Zazzle is calling all artists, graphic designers and photographers!
Would you like to get paid simply for doing what you already love to do?
Zazzle is a free marketplace that enables thousands of artists to sell their artwork to new audiences.
Just upload your designs on any of their products and they do everything else from printing to shipping to handling customer service.
Sell your artwork on hundreds of retail-quality products and set your own royalty rates.
It's easy and FREE which makes it one of the best ways to make money fast!
Traditional Business Ideas For Women
These are more traditional business ideas that can be done from home but do not necessarily involve working strictly from the internet.
12. Start A Wedding Planning Business
Wedding planning is the best business idea for women who love to be organized.
In my opinion, the best business ideas for ladies are businesses that allow you to show your creativity.
And wedding planning will definitely allow you to show your creativity.
A professional event planner is often engaged in running a wedding planning business or business conference alongside hosting other large and small events.
This is a growing industry in the hospitality industry and is the most thought-out career among women.
Event planning is considered one of the best business ideas for women for making extra cash.
And try me when I say it's a simple business for ladies as it often requires little start-up money.
13. Become An Associate for Stella and Dots
By becoming an associate for Stella and Dots, you can make between $500 and $1000 monthly.
This is a good career for those that can really sell jewelry and are into fashion.
The best way to turn this into a profitable career is by starting a blog that you can use as a platform to promote the products.
The more eyes you can get to your jewelry and the products you are promoting, the more commission you can make.
Make more money online by promoting products from Stella & Dots and earning commissions from them.
Use your social media influence to increase income.
Sign up here to make more money online with Stella & Dots, and be sure to change your country's location and then proceed with promoting products.
You can find out exactly how I made over $400 in two days using one of these extremely popular work from home side business ideas perfect for women!
14. Professional Fitness Trainer
Even though fitness apps are increasingly becoming more and more popular, people are still turning to real fitness trainers to reach their goals.
Women typically make excellent trainers, as they are able to deliver the motivation and expertise needed by both men and women to achieve their personal fitness goals.
In most cases, you might need to get certified before you can train people.
Organizations like the International Fitness Organization and International Sports Sciences Association that provides certifications online so you can get them from anywhere.
15. Make Money As A Yoga Teacher
One of the best at-home business ideas for women is becoming a yoga instructor. Your income will range as a yoga teacher and instructor but this is one of the best ways to make money as a woman (or a man).
We really wanted to focus on the different things you could do to make more money for your business and if you are good at Yoga, this could be for you.
Whether you treat this as a side business idea or your full-time gig, they are different things you can do to increase your income and make more money as a yoga teacher.
You can find all the different ways and tips for you to make it big in the industry as a yoga teacher right here!
As you can see, there are plenty of unique side business ideas for ladies you can embark on today.
Yoga with Adriene is one person I consider a success in this business realm.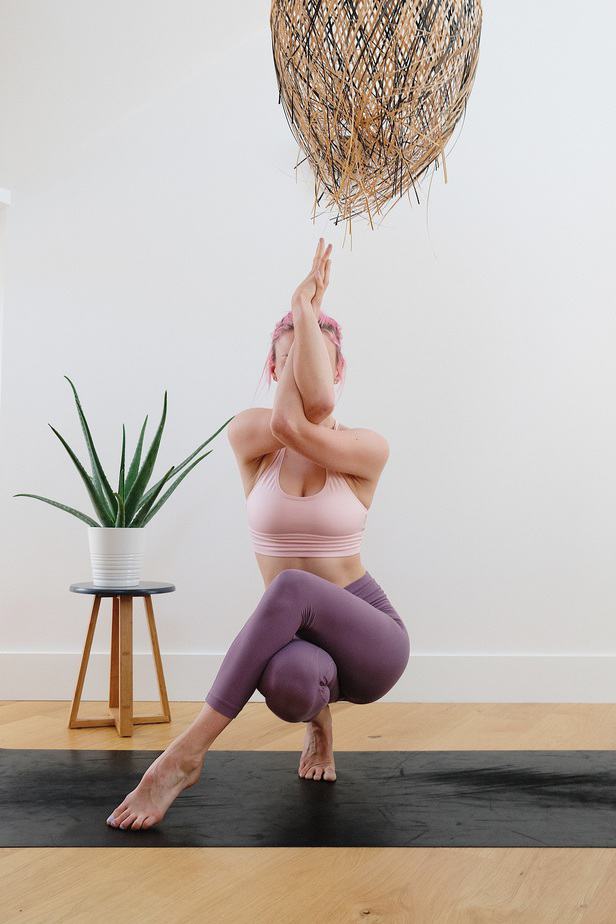 16. Start A Simple Baby Equipment Rental Business
Are you looking for ways on how to make money with a baby at home?
Then you should think about starting a baby equipment rental business!
This is the best business idea for women that are moms or stay at home.
BabyQuip provides the infrastructure and platform for you to build a successful baby equipment rental business.
Think of BabyQuip like Airbnb!
BabyQuip Independent Quality Providers (QPs) delight travelling families by delivering everything they need for a happy and well-rested baby on vacation; cribs, car seats, strollers, toys and you name it!
Find out more about the baby equipment rental here!
17. Become An Airbnb Host
This can become a long-term money gig if you own property!
I plan on getting on this as soon as I own my first home which is very soon.
Some people might not be comfortable renting out their homes but personally, I love meeting new people, exploring and it is ultimately one of the best ways to make money fast.
Especially if you are in a bind.
Airbnb is safe to use and it's perfect for travellers and those looking for a home away from home set up.
This means you will always have people available to rent from you, which equals more money in the bank.
Ready to find out how much you could make as an Airbnb Host? Follow this link and enter your location!
And there you have it, a list of really simple businesses for women to make extra cash starting as soon as today!
Other Small Business Ideas For Women to consider:
Making Money Using These Business Ideas For Women At Home
Can you really make money using these simple business ideas?
The answer is yes.
If you put your mind, hard work and everything you have into any business venture you decide to tackle, you can truly grow it into a profitable business that you can call your own.
We did our best to share plenty of profitable business ideas for women you can start as soon as today, so we hope you take advantage of the opportunities.
The best business to start for women will truly depend on what you are good at and how motivated you are.
We have given you plenty of amazing ideas and ways on how to make money fast as a woman, it is up to you to now put in the work.
It might take a little while as you get comfortable running a business, but it is doable.
Don't forget to grab your business planner today!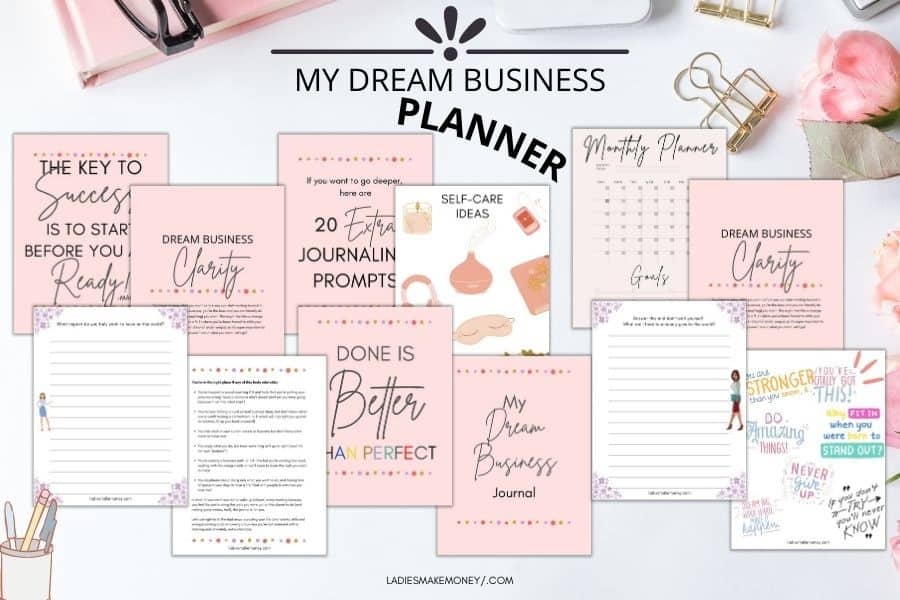 Do you have other small business ideas for women you can share with us?
Tell us in the comments below.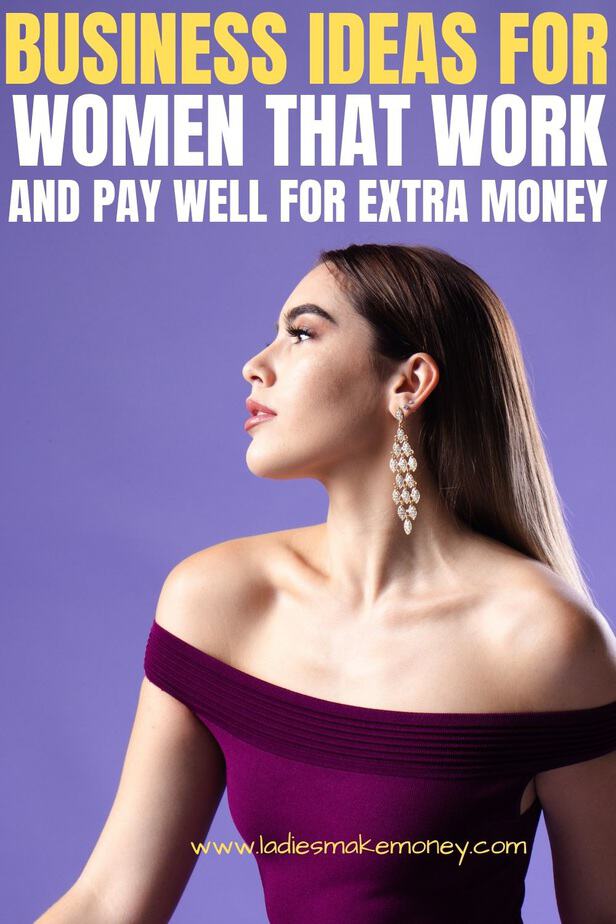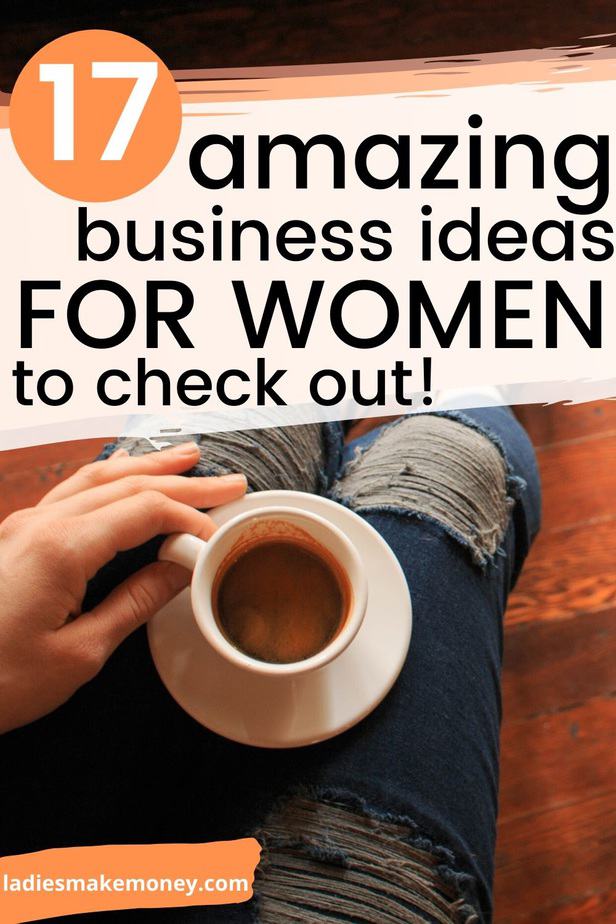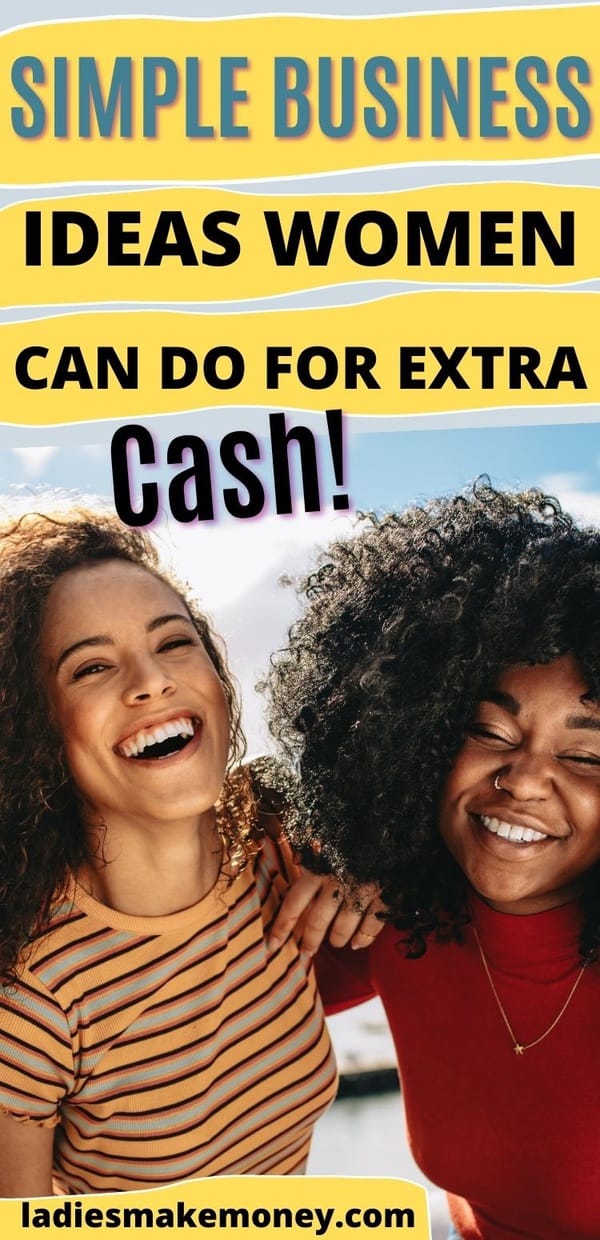 If you enjoyed our blog we would like to have you join our email list and receive weekly money-making tips, you can join now! Don't forget to like the Facebook page. The page is created to share your work, pitch your services and learn from other experienced bloggers!
---
***We would like to note that this post and most posts on our blog may contain affiliate links. This means that if you purchase something that has an affiliate link, we will get a commission from it. Not all items recommended on our site are affiliate links. We only recommend items that we have used and tried. These items have brought us much success and we highly recommend them to you in order to be successful. Thank you for your trust!
17 Small Business Ideas For Women To Make Extra Cash