Last Updated on May 13, 2019 by NandiNN
Women Who Inspire Us
We are all in need of some inspiration from time to time. And this list of the most inspiring women keeps us going daily.
In a predominantly male-centered society, women have to take that extra step toward achieving their goals and following their dreams.
One woman's success can inspire other women to strive after what they are passionate about, causing a chain reaction of ladies living their truth and leading successful lives.
Now more than ever, women are becoming entrepreneurs, leaders, and innovators across various fields, from retail to tech to health and fitness.
With women on the rise, it is important to acknowledge those who have made significant achievements in their respective industries.
Are you feeling inspired?
You can learn a lot from women in business who are doing well!
But before we get started on the most inspiring women to learn from, we would love for you to like our growing Facebook page right here! Be sure to give us a quick follow on Instagram as well!
We also wanted to take the opportunity to let you know that we use Affiliate links on some of our blog posts. This means that we could make a commission if you click on an affiliate link and purchase something. Please check out our full disclaimer and policy page here.
Women Inspiring Women
Being a female entrepreneur often means having to work a lot harder than our male associates. However, women are getting more accepted and a lot of women are actually starting amazing businesses.
By giving each other support, I think we will strive and rise together a whole. I am dying to see a nation where women dominate the work industry both physically or online.
I consider in woman who have brought positive change both at home and/or in society to be an inspiration.
Check out the 7 most inspiring women who are winning at life:
If any of the women inspire you to start your own business or empire, feel free to tell us all about it below.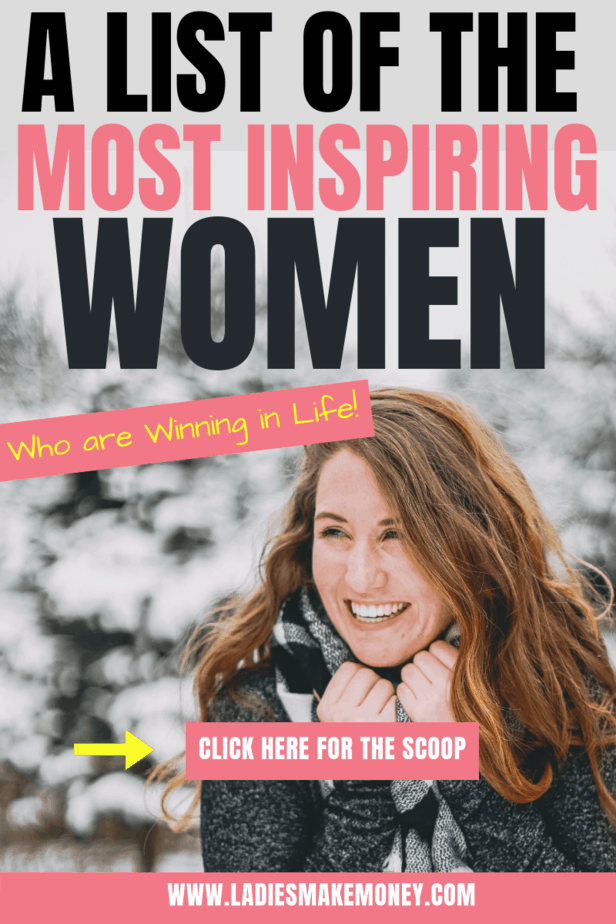 Inspiring Female Figures to Learn from
We hope this list of inspiring women help you become strong, better and more ambitious! Take the time to get to know them, learn their stories and write a story of your own.
1//
Michelle Lam – Inspiring Women who Motivates
Inspiring women like Michelle Lam make entrepreneurial life seem so easy.
Shopping for clothes that help you look and feel amazing can be a struggle in itself – and searching for the right-fitting bra to wear underneath can be no different.
Women like Michelle Lam can relate to the struggle.
Following a frustrating bra shopping experience, Michelle was inspired to change the industry by creating undergarments that help women feel comfortable and confident, inside and out.
Thus, True&Co. was born in 2012, and as a female-founder, Michelle became an icon of female empowerment.
Through True&Co., Michelle not only designed bras and underwear, but has made it her mission to instill a new sense of confidence in every woman, and for them to focus on what truly makes them shine.
2// Julia Hartz
Browsing and purchasing tickets for local events online – and even promoting your own event – is made easier thanks to Julia Hartz, co-founder, and CEO of Eventbrite, an online event registration platform.
I personally use Eventbrite to find events around my town.
Julia founded Eventbrite alongside technical architect, Renaud Visage and her husband, Kevin Hartz, in 2006.
They have since developed the company from a small team of innovators to a powerhouse in the event management and ticketing industry.
Through her work, Julia has made a name for herself as a leader in tech and continues to serve as a role model for women looking to pursue opportunities in similar STEM fields.
Her hard work and dedication certainly do not go unnoticed, as Julia has been recognized on multiple platforms as a powerful female entrepreneur.
In 2015, she was listed #36 on Fortune's notable "40 Under 40".
Today, Eventbrite employs over 500 "britelings" and holds multiple workplace awards, including Fortune's "Greatest Places to Work for Millennials" in 2015.
If you are looking for inspiring women to follow in order to start your own successful small business, look no further than Julia Hartz.
3// Abigail Johnson
The financial district has long been considered a male-dominated industry until women like Abigail Johnson come along and broke that hypothetical glass ceiling.
Abigail is the CEO of the multi-trillion dollar US investment firm Fidelity Investments Inc., which was originally founded by her grandfather, Edward C. Johnson II, in 1946.
Within the firm, Abigail has held positions as president (2012) and chief executive officer (2014) before finally becoming the CEO in 2016.
Abigail has received multiple recognition for her achievements, including her appearances on Forbes' "Power Women", "Forbes 400", "Powerful People", and "Billionaires" lists in 2018 alone.
As the CEO, Abigail manages and leads about 45,000 employees worldwide and is recognized as one of the world's wealthiest women.
Abigail is definitely the most inspiring women entrepreneur and she is definitely on my watch list.
4// Inspiring Women Like Jenna Kutcher
Jenna Kutcher is all about educating and empowering women.
As a professional wedding photographer, podcaster on the Goal Digger Podcast, and innovative marketing entrepreneur, Jenna devotes a lot of her time and energy to inspiring women every day with her personal stories.
Using Instagram as a platform to reach a wide and receptive audience, Jenna touches upon sensitive subjects such as infertility, body image, motherhood, marriage and self-love and posts photos to give her audience an inside look at her journey through life.
Through podcasting and Instagramming, Jenna has gained a tremendous following and continues to provide business and personal advice and serve as a genuine role model for women all over the world.
4// Libby Crow The Best Business Model
Are you looking to develop and grow your online business?
You'll probably want to turn to someone like Libby Crow for guidance.
Libby is a self-made entrepreneur, business coach, and educator and is dedicated to helping aspiring business owners – maybe someone like yourself – become success stories in their industries.
She has developed an innovative business model where bringing together a harmony of "soul and swagger" helps people achieve ultimate success.
The model, known on her website as the Nest, teaches you everything from building an email list to creating your business agreements.
Libby mentors individuals 1-on-1, hosts online courses, and even organizes live workshops and retreats in order to educate people on successful business practices.
Long story short, Libby definitely knows her stuff when it comes to business.
5// Tone It Up with Katrina Scott
It's common for women to feel self-conscious when it comes to their body image.
Enter women like Katrina Scott, co-founder of Tone It Up, a fitness and nutrition program designed to motivate and inspire women to live their best lives every day.
Katrina, along with her co-founder Karena Dawn, always dreamed of creating a community where women could connect and reach their fitness goals together.
Thus, Tone It Up was founded in 2009 to achieve that purpose.
As a fitness trainer, Katrina always knew the importance of leading a healthy lifestyle, though her outlook on the "perfect body" shifted when she became pregnant and gave birth to her daughter in 2018.
In an Instagram post, she shared an inspirational message about how her post-baby body gave her a new sense of power and confidence, and how motherhood helped her truly appreciate and love her body.
7// Joanna Gaines
Hosting the successful HGTV show Fixer Upper isn't the only reason that Joanna Gaines serves as an inspiring female figure.
Joanna has made a name for herself in the home design industry and with her husband, Chip Gaines, has established a popular shop known as Magnolia Market.
The shop sells everything from unique home decor pieces to kitchen and dining accessories to apparel and jewelry – and more.
Joanna and Chip also own the construction and design company, Magnolia Homes, and have opened a breakfast and lunch restaurant in Texas known as Magnolia Table.
In addition to leading multiple business ventures, Joanna is also a mom to five children and esteemed author.
Her lifestyle is definitely one you should 'model' yours after!
We hope this list of inspiring women has motivated you to start something today.
If you are a female entrepreneur, we would love to hear from you.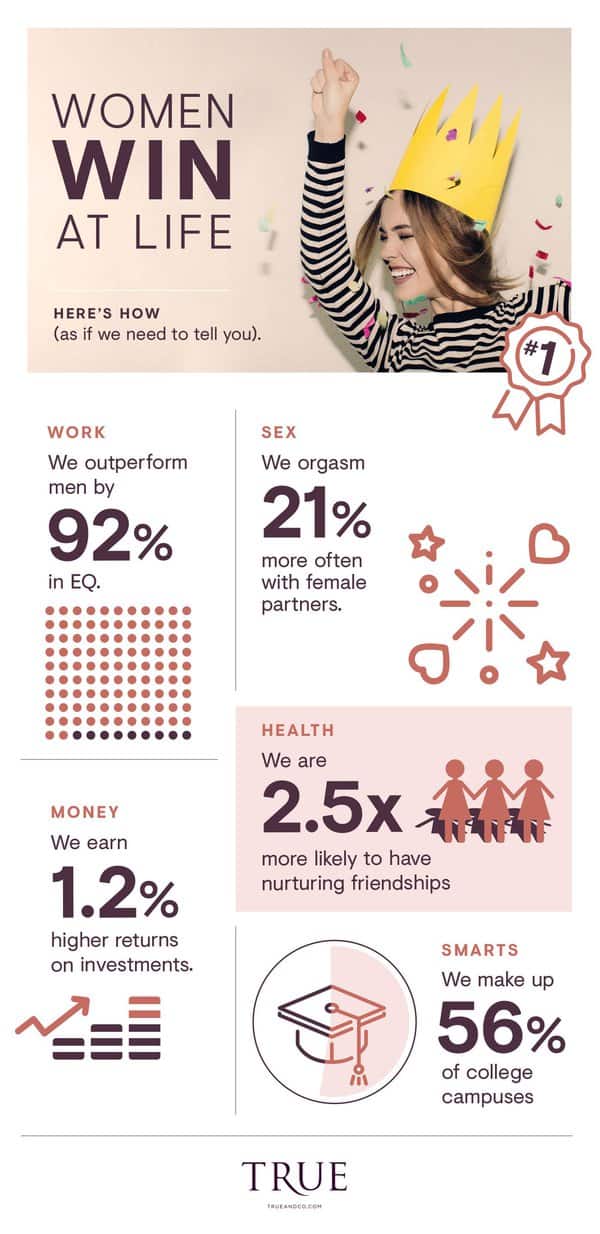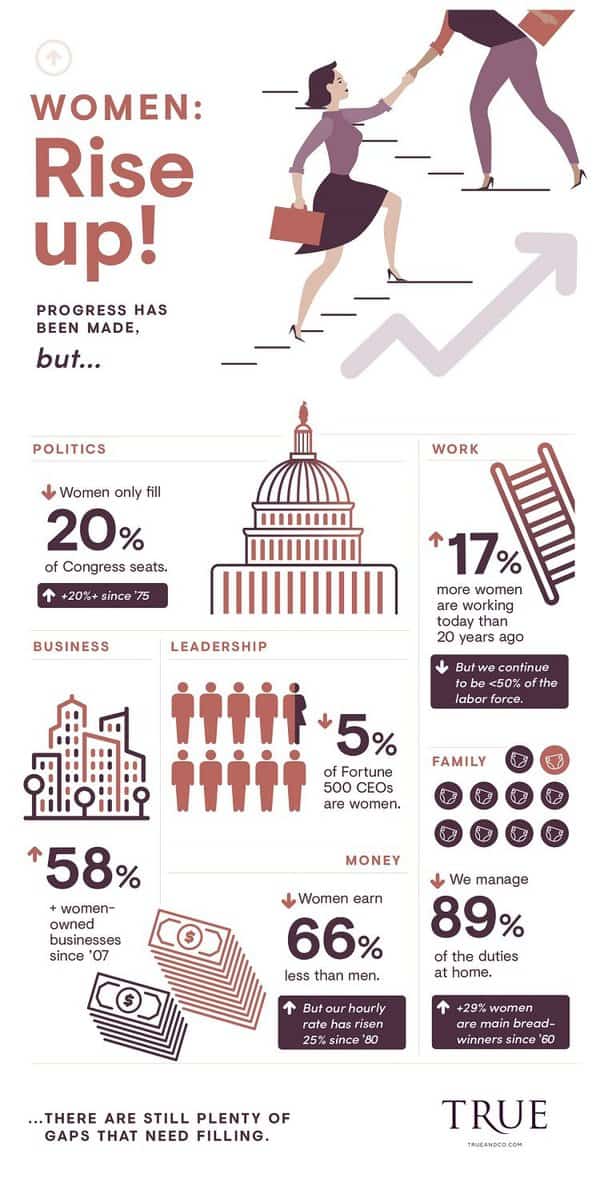 Share your favorite inspiring women below.
Related:
6 Top Women Entrepreneurs who Succeeded in Online Business
Financial Habits of Highly Successful Women
11 Inspirational Podcasts for Bloggers and Women Entrepreneurs
Find more amazing Blogging and Entrepreneurship tips here!
If you enjoyed our blog we would like to have you join our email list and receive weekly money-making tips, you can join now! Don't forget to join our Private Facebook page. The page is created to share your work, pitch your services and learn from other experienced bloggers!
---
***We would like to note that this post and most posts on our blog may contain affiliate links. This means that if you purchase something that has an affiliate link, we will get a commission from it. Not all items recommended on our site are affiliate links. We only recommend items that we have used and tried. These items have brought us much success and we highly recommend them to you in order to be successful. Thank you for your trust!
7 Most Inspiring Women who are Winning at Life & More