Last Updated on August 26, 2021 by NandiNN
Best Career Blogs To Get You Going This Year
If you are looking for great career blogs for women that you can follow along with this year for inspiration and tips, we have a great list to share with you today!
Whether you need help crafting an awesome resume, tips for preparing for interviews, or anything else career-wise, these career bloggers will help you where needed.
Not only will these career blogs help answer job search and career questions that you may have, but they can also provide amazing career advice for those that need it.
Finding up-to-date information about a career that you may want to undertake can be difficult.
That's why I trust career advice blogs to offer useful information that can empower you to take action towards your career development journey.
More and more women are turning to the internet to find connections and support.
Whether it's wedding advice you are looking for, financial advice for women or career tips, you can now find them in the career advice blogs listed below.
Everything listed below is perfect for those looking for career-related blogs to help move to the next level.
Get ready to know more about:
The best career blogs for 2021

Which career bloggers you should be following

The best career blogs for millennials

A list of career blog topics worth checking out

And where to seek career advice for women safely
Before we really dig into that, I want you to sign up to receive exclusive career tips designed specifically for entrepreneurs and those looking to up-level themselves career-wise!
You can sign up right here!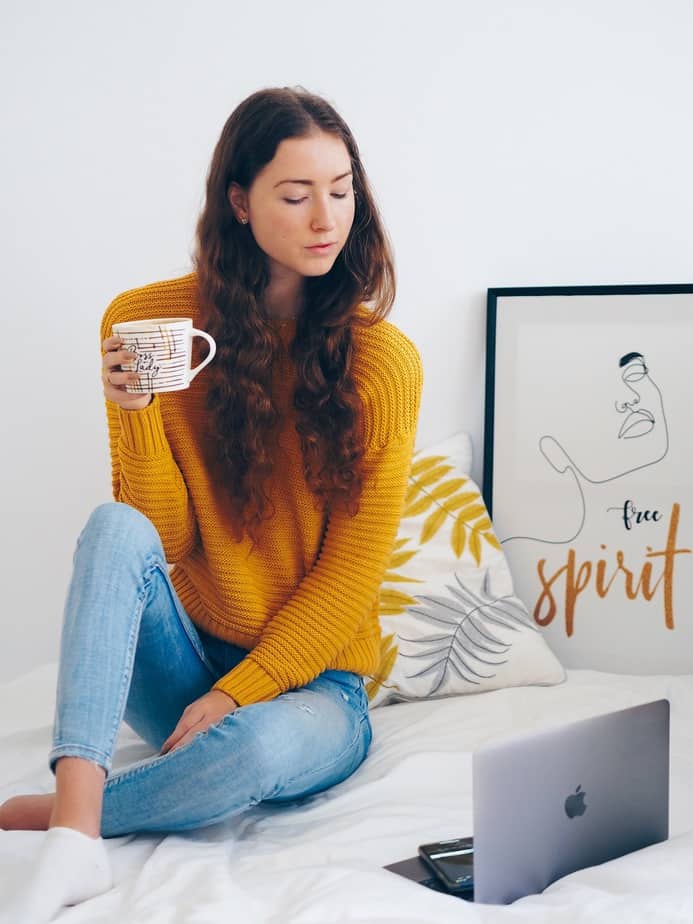 If you are looking for the best blogs for professional women to get support, look no further than the list below.
But before we get started on the best career blogs for women, we would love for you to like our growing Facebook page right here! Be sure to give us a quick follow on Instagram as well!
We also wanted to take the opportunity to let you know that we use Affiliate links on some of our blog posts. This means that we could make a commission if you click on an affiliate link and purchase something. Please check out our full disclaimer and policy page here.
Here is a list of the best career blogs you can leverage for some support:
If you are ready to take your career to the next level, then these blogs will truly inspire you.
I highly recommend you check out a few career advice blogs before you make any drastic changes to your career.
Every time I am not sure about what my next career move should be, I turn to these blogs for inspiration and tips.

Here is a list of the top career blogs for 2021
1. Classy Career Girls
Classy Career Girls is the perfect career blog for women looking to find something that fits them by doing what they were born to do.
Classy Career Girls offers plenty of career ideas for women so you are never stuck on what your next move should be.
At Classy Girl Career, you will find everything you need to start a successful career.
They help women achieve career success by helping them find careers they will love in the long run.
I really love the fact that they help women set career and business goals as well as help them reach these goals which are really important for success.
They work with women who are determined and know their dreams are possible.
This e-learning platform is designed to be a one-stop shop for all women in career transition.
I completely love their Corporate Rescue Plan which is the most comprehensive side hustle to business launch program for women out there.
And don't forget about their Love Your Career Formula which is an accelerated dream job launch program, where you get training, inspiration and a group community for as long as you need it.
This is one of the best career advice websites out there for women looking to transition into a new career opportunity.
2. The EveryGirl Blog
The EveryGirl is personally my favourite blog for all things money and finance.
They are more of a lifestyle blog so you can definitely find a little bit of everything.
Anyone looking for lifestyle websites for female millennials should read this blog right away.
They do have an epic section that is sorely dedicated to Career & Finance.
So who exactly is the EveryGirl for?
Whether you are looking to save for a down payment or a ticket to travel the world; or are learning to cook or speak another language, as a girl, you might need a bit of guidance!
It's definitely one of the best career blogs for millennials.
Check out the EveryGirl to get inspired.
3. Career Contessa
This career advice website was built for women like you to help you with your job search, change careers, and advance in your current position.
Good career development blogs are hard to find so I was extremely pleased when I came across this one.
If you are also in need of the best career advice for professional women, then look no further than this career website.
Career Contessa is one of the best career blogs for women as it was built exclusively for women.
If you are looking for a business and career blog for women, this one blends both beautifully.
They truly believe that job searches, career growth, and professional discovery are deeply personal but that every woman, no matter the stage of her career, benefits from a supportive community and straightforward guidance.
The platform itself engages its readers throughout their careers and evolves with them as they grow.
So at any stage, if you feel like you need a career change, it will help you effortlessly transition.
They help women cultivate successful careers through expert advice, interviews, and videos, one-on-one mentoring, online skills-based courses and resources, and a curated job board that speaks to our audience.
You can expect career advice from experts—real women who have been there and successfully done that.
Their programs are designed to help bridge the divide between employer and employee and build lasting relationships.
One of my favourite articles from this career blog is:
—>>> Are You Living to Work or Working to Live? (And Does It Really Matter?)
4. Watch Her Work
WatchHerWork is the destination for professional advice for women.
It is one of the best career sites for women!
Denise is the Founder and CEO of WatchHerWork, a digital learning platform for professional women.
The platform is closing the achievement gap for professional women by providing the much-needed professional advice they need when they need it, and how they need it.
By video crowdsourcing and carefully curating work/life wisdom from top female professionals from all walks of life, WatchHerWork.com helps women make the decisions that propel them to success.
To learn about this amazing career advice blog, watch the video below:
5. Girlboss
I love Girlboss!
They exist to redefine success for millennial women by providing the tools and connections needed to own their future.
If you are unsure about what your next move should be, it's a good idea to read a few career blogs for women!
And Girlboss is a good place to start.
This amazing career advice blog was started by Sophia Amoruso who was the original founder of Nasty Gal.
On the Girlboss career blog, you can find tips and articles on work, money, wellness, beauty, identity and more.
Girlboss Jobs is the largest job marketplace in the world for ambitious women looking to make things happen.
It offers amazing advice on growing your business's social media following, sticking to your budget, balancing a side hustle and so much more.
To learn more, I would suggest reading this article:
—->>> My Friends And I Are All In The Same Financial Boat—Making "Grown Up" Money, But Struggling To Pay Off Debt!
6. "In Her Shoes" Blog
You will find plenty of job-related blogs on the internet these days.
You need to check out "In Her Shoe Blog" to do.
Get the opportunity to step into the shoes of some of the most driven, talented, inspiring and let's not forget, most fly female entrepreneurs on the planet.
In Her Shoes was created to empower, enlighten and uplift women committed to realizing their dreams.
Whether you choose to rock Louboutin shoes or Converse while reading this blog, you will always walk away inspired!
This magazine styled-blog is perfect for those looking for career inspiration from women that do it well.
Renae the creator of the blog leverages her passion for all things beauty to service PR and social media clients both in and outside of the hair care industry.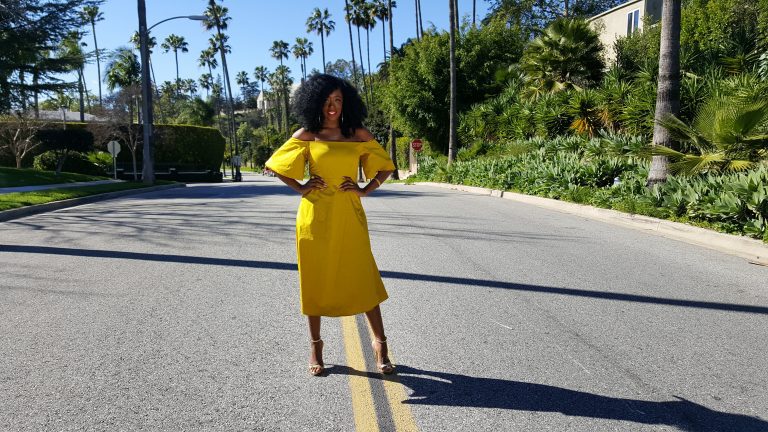 7. Corporette
This fashion and lifestyle blog for women is perfect for lawyers, bankers, MBAs, consultants, and otherwise overachieving chicks that love fashion!
Corporette is a career blog for women that focuses on helping working women who need to look professional but want to look fashionable at the same time in the workforce.
It was created by Kat Griffin, who was then a litigator at a Wall Street law firm back in 2008.
Can you believe she wrote the blog anonymously until April 2010?
They provide some of the best tips on office style, how to stay stylish working from home to the best accessories for your commute to work!
They have some of the best career advice to offer you.
Check these out:
If you are looking for the best career blogs for women especially when it comes to fashion, check them out.
8. Career Girl Daily
Career Girl Daily offers lifestyle and career articles to support and empower women to live their best lives and get stuff done.
It is one of the best career blogs for millennials.
This is an award-winning online career advice blog for career-minded women.
Career Girl Daily is the creation of two girls who decided to work together and create an online magazine for young, career-minded women.
They loved the idea of talking with other women about their careers, beauty, fashion and everything life has to offer.
If this resonates with you, then you are going to love what they have to say.
Start by reading about tips for getting your life together!
9. Jena Viviano
Jena is an amazing female career coach that you just need to connect with.
Creator, Founder and Chief Encouragement Officer at Recruit the Employer, Jena is an ex-Wall Streeter turned career coach and entrepreneur.
She started out her career as an investment banker, transitioned to the New York Stock Exchange where she reported live from the trading floor and then made a massive pivot into sales at the career advice startup, The Muse.
So if you want to grow as a person, she's someone you need to be following.
Her true calling is to help ambitious women around the world become irresistible hires.
You can learn more about Jena Viviano right here.
She also has an awesome podcast that you should absolutely listen to right here.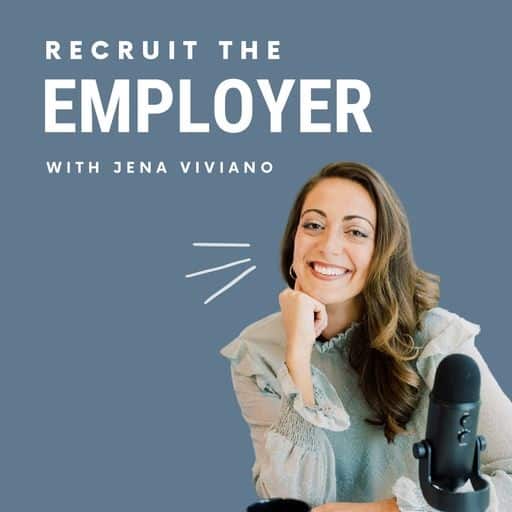 10. In Her Sight
In Her Sight is where women go for a better workplace.
With company reviews designed to reflect what women want to know about employers, they are helping women find the companies and jobs where they will thrive best.
This career blog for professional women not only allows women to fill out a scorecard for their previous or current employers but also allows them to engage with other women.
You can ask questions as well as share your expertise in a safe environment.
You can expect to find amazing tips on how to know if a job is right for you, quotes to inspire you to be confident, and how to look for stable jobs.
My favourite post was Creative Ways to Celebrate Small Wins that you should look into reading.
11. Power To Fly
PowerToFly was launched by Milena Berry and Katharine Zaleski back in 2014 to connect Fortune 500 companies and fast-growing startups with women who are looking to work for companies that value gender diversity and inclusion.
And if you know me, I am about diversity and inclusion.
PowerToFly is building the platform to propel diversity recruiting and hiring.
They make it absolutely seamless for employers and diverse women to find each other, develop and grow.
Whether you are a woman looking to enhance your career or a customer at a multinational corporation looking to diversify your team, you will find everything you need over at PowerToFly.
They have made it clear that representation matters and want to help people from all backgrounds, regardless of how they identify, feel like they belong.
To be able to work from home at least one day a week

Their companies to offer more flexible schedules

To see more women in leadership
And I completely agree with this.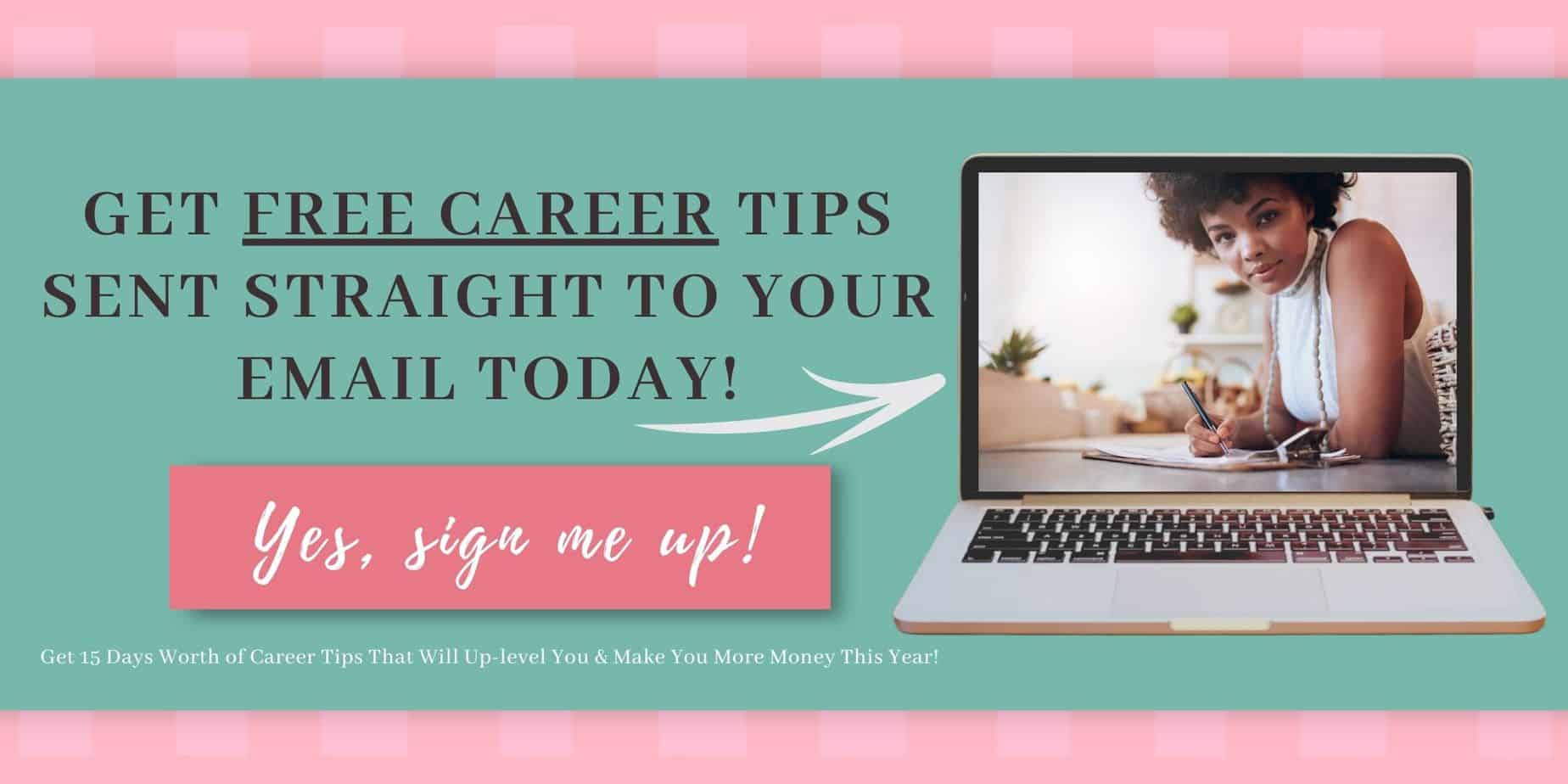 12. Women 2.0
Women 2.0 was founded back in 2006, and it is an amazing company that focuses on gender, diversity and inclusion in the tech and startup spaces.
Yes to that.
They offer great resources for workplaces and professionals to grow their companies and careers.
So if you want to grow your current career, check out what they can do for you.
Women 2.0 truly understand how important it is to have more women in technology as leaders, founders, investors and technical talent.
And I am all for that.
They are the leading brand for the next generation of technology leaders, and every day their work is inspired by the fact that they get to be the change they want to see in the world.
Be part of Women 2.0 today.
You can learn a lot from successful and ambitious women in business!
13. Fairygodboss
Fair•y•god•boss (noun): A person who elevates women at work.
Wow, that was easy.
This amazing company offers women expert career advice, job openings, and company reviews to help them grow in their careers at whatever level they are in.
They are obsessed with improving the workplace for women.
Fairygodboss is the largest career community for women and its mission is to help women everywhere by providing free resources, including a safe environment for highly motivated women to connect.
If you want to connect with other career-minded individuals and help one another to succeed this is the place to be.
Millions of women visit Fairygodboss for career connections, jobs, community advice, virtual events and hard-to-find Intel about how companies treat women.
14. Girl With Drive
Amber started Girl With Drive to hopefully inspire other young savvy women to work hard towards their dreams.
Girl with Drive is her outlet to document her career, style (on a budget of course) and life adventures.
You will find amazing tips on how to navigate your life while trying to land yourself a career on this blog.
Amber has done an amazing job sharing her honest truth including lessons she has learned along the way about being a young professional.
If you want to follow along, be sure to check out her blog.
I suggest reading: Why you shouldn't put your address on your resume and How to deal with a shady co-worker.
There are plenty of amazing career bloggers out there, but I really connected with the ones listed here and especially Amber's blog!
15. See Girl Work
If you are seeking career advice for women, look no further than See Girl Work.
Established in 2016, See Girl Work is a career & lifestyle blog for creative, entrepreneurial-minded women doing it for themselves.
In my books, it is one of the best business and career blogs for women that is full of motivation and inspiration.
Career advice blogs like this one have inspired so many women to seek out great career opportunities.
From work, books, money and lifestyle, they publish epic content for hyper-ambitious women who are creating their own lifestyles on their own terms.
It is definitely one of the best blogs for professional women in my opinion.
Don't forget to sign up to get 15 days worth of career tips that will up-level you and make you more money this year!

You will be surprised by everything you can do to grow your career in no time.
If you want more blogs for professional women, read these next:
Find more amazing Finance and Career Tips Here!
And there you have it, a great list of career blogs for women worth checking out.
Which one will you check out first?
Career development blogs are perfect for those looking to land a new job, find insights on the latest workplace trends, hiring tips and so much more.
Many career blogs for women are aimed at helping women both in the workplace and in their personal lives at home.
It's all about balance.
If you are looking for career advice for women, these blogs are perfect as they share useful tips on how to be successful in your profession as well as how to successfully balance a career and family life.
If you know of other women looking for jobs, be sure to share this with them.
We want to hear all about it in the comment section below!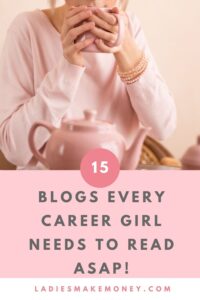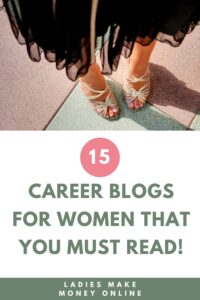 If you enjoyed our blog we would like to have you join our email list and receive weekly money-making tips, you can join now! Don't forget to join our Private Facebook page. The page is created to share your work, pitch your services and learn from other experienced bloggers!
---
***We would like to note that this post and most posts on our blog may contain affiliate links. This means that if you purchase something that has an affiliate link, we will get a commission from it. Not all items recommended on our site are affiliate links. We only recommend items that we have used and tried. These items have brought us much success and we highly recommend them to you in order to be successful. Thank you for your trust!
15 Amazing Career Blogs For Women You Need To Follow in 2021