Last Updated on August 8, 2018 by NandiNN
As careers go, nothing is quite as freeing as a freelance writing career. All you really need is a laptop and a wifi connection. It doesn't matter where you are or what you're doing, you can start making a living by writing for clients. If you want to get started, there is a little more to it than simply quitting your job and announcing your career change. Here's how you can get that career off the ground.
Before we get started on amazing tips to get your freelance writing career running, we would love for you to join our growing Facebook group right here! You can also join our Pinterest group by scrolling to the bottom of this page! If you are looking for guest blogging opportunities or if you need a personal affordable coach to take you from A-Z, we can help you. Get all the juicy details right here! Have you seen our brand new shop! 
We also wanted to take the opportunity to let you know that we use Affiliate links on some of our blog posts. This means that we could make a commission if you click on an affiliate link and purchase something. 
Starting a successful freelance writing career starts with your love for writing. If you love to write and you can write all day long, then you should think about establishing a Freelance career. Over 55 million Americans work as freelancers, which means there is a demand for freelancers. 
Because of such a huge demand, and the increase in this demand, this is the perfect time to launch your Freelance writing career. With blogs emerging left right and center, this is the perfect opportunity to step in on this career. 
How exactly can you get your Freelance Writing Career off the ground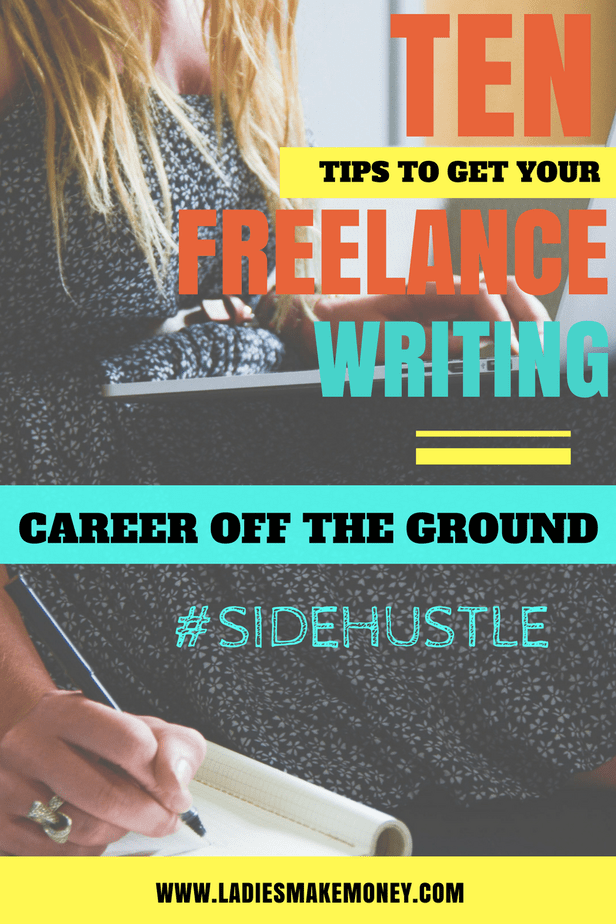 Be sure to join Contena to find endless writing gigs for your business. They have amazing writing gigs posted weekly which is a great way to get a jump-on on your freelance writing career. 
Use The Internet To Get Started
As a new writer, you're going to need some proof that you're a skilled writer and worth hiring if you want to get your freelance writing career off the ground. Thanks to the internet though, it's quite easy to start creating content. A few things you can do to boost your Freelance writing career is to start a blog, or a Youtube channel, to showcase your original writing.
You can also write for other smaller websites and get them to showcase your work. Then, when you're looking for clients, you can show them what you've already done.
There are freelance writing sites that will help you improve your writing too, as you're just starting out. For example, State Of Writing has grammar guides that will help you improve your writing. Grammarix will check your writing once it's done, and recommend improvements.
Look For Help When You Need It
There are lots of places online that will lend you a hand when you're feeling lost, especially when you are first launching your freelance writing career. They will point you in the right direction when you're not sure what to do, so go looking for help when you need it.
After all, you're freelance, but you're not alone. For example, Writer's Digest is worth following for their excellent advice, and Copyblogger has lots of writing guides you can use.
As much help as you can get when starting your freelance writing career, utilize it to the best of your business. Thank people that help you, share their work and keep in touch. You never know when a referral might come your way. 
Related: 
How to build a career while traveling
5 Smart ways to earn extra money
Analyze Your Favourite Publications
Not sure what you'd write about yet? If you know you can write, but you're not sure where to start, look at your favorite publications, both in print and online. What do they offer their readers? How do they draw the reader in? What are they writing about that interests you?
If you really pick apart these pieces, you can kind of work your style and voice towards a particular nice which will make you stand apart from others. This is essential for someone that is starting and launching a freelance writing career.
You can also check freelance writing sites to get ideas of what people are looking for, what style is popular and so on. In order to find freelance writing jobs online, you want to show your best work yet. 
Work For Online Writing Services
If you're looking to get started writing online or even thinking of launching a successful freelance writing career from home, one of the best ways to do so is with an online writing service, such as Contena, Top Canadian Writers, and Revieweal.
They offer writing services to the public, such as copywriting and editing. This can help you start to build an amazing freelance writing portfolio, as well as make you some cash as you're just getting started.
This is the best way to find freelance writing jobs for beginners. 
Learn To Generate Ideas
You will need to come up with a lot of ideas as a beginner freelance writer, so start practicing now. Having 5-10 good ideas when you're pitching to a publisher is ideal, as it gives them a lot to work with, and shows that you've got good ideas to spare.
Remember though, it isn't always about quantity. Make sure you are giving them the best ideas you have got in order to make the first good impression. I like to use Pinterest to come up with amazing writing content that people are searching for and are wanting to read.
You can also network with other upcoming freelancers that are looking to start a freelance writing career. This way you can bounce ideas off of each other. Use private Facebook groups to network. 
Make Sure You're Editing Your Work
Whenever you write, whether it's for a non-profit site or a high profile client, you need to ensure that you're proofreading and editing everything that you write for them. Your professionalism will show through in work that's been checked over and well polished before you send it over.
There are tools that will help you proofread more efficiently, such as UK Top Writers for editing or Grammarly.
The more professional you are, the more success you will have in launching your freelance writing career. 
Get Out There
Freelance writing isn't all about sitting behind your computer pumping out articles after articles. in fact, you'll find it harder to find work if you don't get out there and get networking.
Attend media events, and make sure you're introducing yourself to people who can help you get ahead in your Freelance writing career. You can often find free tickets for events, so make the most of them.
Use Facebook groups and the internet to find freelance writing jobs online. Hit up as many freelance writing sites you can and network with clients, other freelancers, and brands. Let your blog, brand and logo be known. 
Make Use Of Social Media
Speaking of networking, you can get a lot done on social media. It's a great way to stay connected with other writers, editors, and publishers. You can also start building up a following there, especially if you're linking your published work.
Social media is one of the best tools to launch a start-up career. It's a great place to advertise and promote your personal brand, land amazing gigs and really move up in your area of expertize. Find a social media network that will help advance your career and master that. 
Do not work on 2 or more network at a time without really mastering one. Stand out and impress people with one platform before using something else. 
Using it like this can help you find more work as you go on in your freelance writing career.
Look For Work Everywhere
There's a lot of opportunities out there if you know where to look for it. Take a look at job opportunities on regular writing job boards, to find writing work. You can also find it in places like Craiglist, and other online bulletin boards, which is a great way to start out.
As we mentioned earlier, look for jobs in freelance writing sites as they are more likely to hire you. 
Wherever you look though, know your worth, and don't let yourself be underpaid.
Check out this amazing post by the Entrepreneur, where they outline 15 best freelance writing sites to find jobs. That is 15 different opportunities to get your name out. 
Keep Writing
No matter what you do, keep writing. Sometimes you'll feel as though you're not getting anywhere, but you will start building up relationships and finding work. Keep at it, and you'll be a writer in no time.
Keep these tips in mind as you start your freelancing career, and you'll find that you'll be getting jobs quickly and steadily. It's all about how you approach the task, so get out there.
Rachel Summers is an experienced writer and journalist, currently living in the UK. She specializes in writing for students, especially with services such as Student Writing Services. She looks to improve their educational experience and get them the help they need to do. 
Have you launched a freelance writing career? We would love to hear how you did, any tips you may have in terms of finding freelance writing jobs and your struggles if any, on starting one. 
Don't forget to pin this post here to your work from home Pinterest board. Find more work from home jobs and tips here.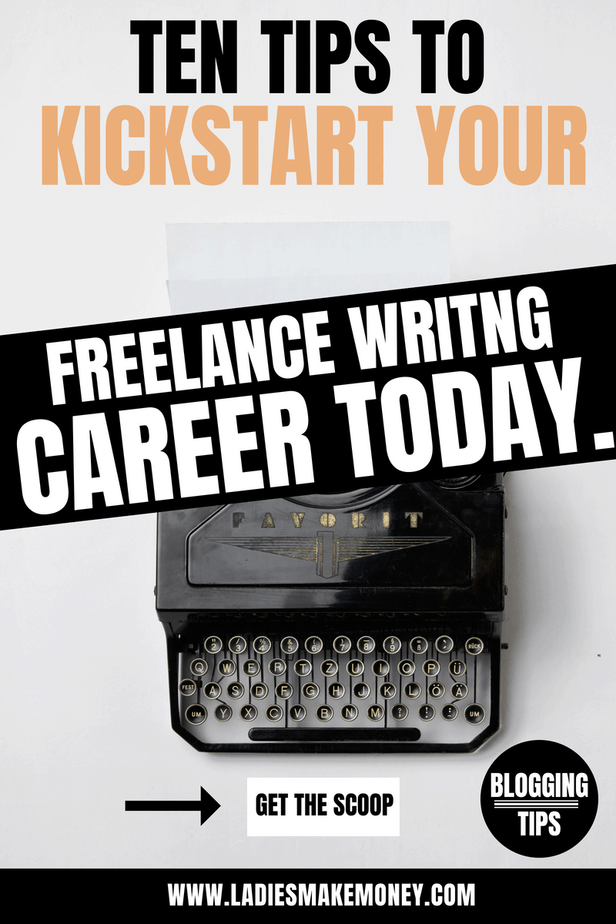 If you enjoyed our blog we would like to have you join our email list and receive weekly money-making tips, you can join now! Don't forget to join our Private Facebook group. The page is created to share your work, pitch your services and learn from other experienced bloggers!
---
***We would like to note that this post and most posts on our blog may contain affiliate links. This means that if you purchase something that has an affiliate link, we will get a commission from it. Not all items recommended on our site are affiliate links. We only recommend items that we have used and tried. These items have brought us much success and we highly recommend them to you in order to be successful. Thank you for your trust!