Last Updated on May 28, 2021 by NandiNN
How to make money fast as a woman
You are here because you are looking for actionable tips to make money fast as a woman!
I can tell you for a fact that you have come to the right place.
Ladies make money online strives in sharing some of the best tips for ladies to make money online, at home, or with a regular traditional job.
But just like with any job, there are struggles and challenges you may go through just to prove to yourself that you can handle it.
I see it even in online businesses.
Women tearing each other down, lack of support, and the constant need to be greedy.
I personally witnessed one blogger bring down another blogger a few years ago, and it was totally one of the worst things I ever saw.
I am all about support and if I can offer any of my expertise, I will.
And if you have ever been in a situation where people drag you down or you feel zero support, these positive affirmations for women can totally help.
Today we will be looking at the following:
Why it's difficult for women to make money online

Examples of side jobs for women

Our best tips on how women can make extra money

And how to finally make money online consistently
If you are interested to learn more about how to make money fast as a woman, please grab this amazing freebie.
This monthly income task list is totally free and is totally handy for women looking for ways to make money online.
The monthly income task list is totally free and you can grab it today to keep track of your income should try out a few online job recommendations.
So what are a few easy ways for women to make money from home quickly?
Before we get started on what the best budget planner is, we did want you to follow us on Facebook for more awesome ideas on saving or making more money. You can also follow us on Instagram for more tips.
We also wanted to take the opportunity to let you know that we use Affiliate links on some of our blog posts. This means that we could make a commission if you click on an affiliate link and purchase something.
Ways for females to make money online
In today's day and age, the internet is our friend and it has offered so many fantastic ways to make money online.
Just like in the corporate world, I find that men are doing it big online.
But as a woman that has been working online for a few years now, I am here to tell you that it is possible, and so many women are now working hard to become online entrepreneurs.
Here is a list of 10 female entrepreneur blogs you need to follow for inspiration. They are a great example of how to make money online for women!
For example, Michelle Schroeder-Gardner is one blogger that I list on that post and she makes over $100, 000 per month with her blog.
Another popular female entrepreneur making money online is Suzi Whitford, a mom blogger from Start A Mom Blog!
Her success has definitely been incredible, and I know we can all do it too if we work just as hard.
As a supporter of female entrepreneurs, I wanted to take a moment to talk to all of you, especially any women who are out there who may be struggling with making money online or even starting a side business.
If you are eager to know more about how to make money online for women, we have plenty of amazing tips.
In fact, I wrote a full blog post where I documented my full plan on how to make 5000 a month from home that you can read up on.
This article is going on amazing side jobs for women that I have personally done and how you can get started as well.
You will also learn more about the many successes I have personally had, including struggles, and also my best tips for you.
Whether you are in desperate need of money or looking for ways to pay off debt, or just a way to increase income, we have a lot of tips for you on this post.
I have used my side hustles to cater to my needs and to become financially secure.
For those looking for ways on how to make money as a woman, I am glad you are here!
Lot's of tips coming your way.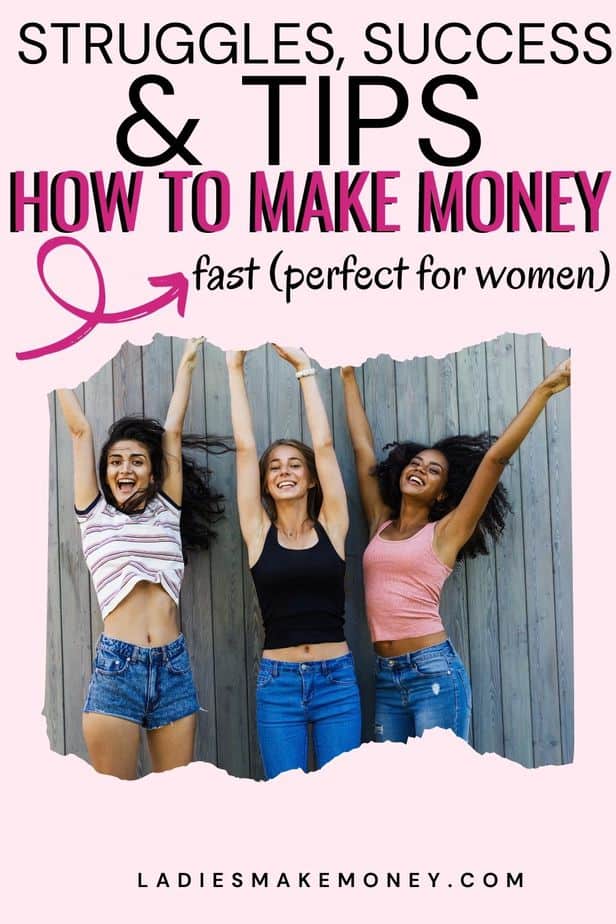 Creative ways women make money online
When it comes to working online or from home, I find that a lot of people shy away from it.
Most are content doing the typical 9 to 5 and being done with it.
Personally, when I started to see the money roll in from working online, I knew right away that I really wanted to take it to the next level.
Who wouldn't?
Money is money and you need it to survive.
The most recommended side hustle that I find to be the most profitable is content creation for other bloggers.
Most successful bloggers are in constant need of help in running and maintaining a successful online business.
If you enjoy writing this is one I would recommend.
This is where I typically encourage other bloggers to hire other women to help them out financially.
When I look for writers, I tend to stick to my bubble and seek out other women entrepreneurs.
Facebook groups are a good place to watch out for jobs.
If this is a side hustle you think you may want to explore more, stick around as I will show you how to get started with that below.
You might also like: 5 Side Hustles every entrepreneur must start today
Struggles of Side Hustling and Side Jobs for Women
One of the first struggles women have with side hustles is getting clients, or connecting with people that will help them make money.
No matter what side hustle job you choose to do, you need clients and without experience, you may find it extremely hard to find people to trust you.
For example, if you blog, the most difficult thing for new bloggers is getting eyes on their blogs.
Without page views, it makes it a little difficult to make money.
So if you are a blogger and you want to know how to get traffic to a new blog, read this post!
If you are a Virtual Assistant and you are trying to start-up a business, you need clients.
Eventually, someone will give you the chance, but you will hear the word no a lot, but you will also get that yes.
You just have to keep trying and you need to know where to look for your ideal client.
One of the best tips I can give you here is to try and offer your services first for free on the basis that the client will allow you to feature them in your portfolio or use them as a recommendation.
Another struggle that most people looking for side jobs or side hustles is finding the time and energy to make it work.
Especially if you hear a lot of no!
When I came home from work, I did not want to go right back to work again and it took a while for it to become a habit.
My blog was my side hustle at the time, so finding the time to blog after work was a hustle in itself.
I found that if I didn't enjoy my side job (which was the case before I became a full-time blogger) it became more of a chore rather than an enjoyment.
I currently love all my side hustles, so the time and the energy for it comes naturally to me now and I do not feel like I have to force myself to do it anymore.
If you are looking to make extra money, you just need to commit.
Successes and Tips for making money fast as a woman
I have enjoyed some successes from side hustling and I would love to say that I will continue to enjoy the success as long as I can.
I do not have any plans to stop any time soon and I would suggest that if you want to take on a side hustle, that you find something you love to do.
Since it is a side hustle, you will most likely already have a full-time job.
So I suggest that you find a side job that you will enjoy because you will be putting in additional work.
Depending on the type of side hustle you choose to take on, you may need to invest in yourself or work very hard to get it up and going.
It takes time, but you can do it and I know that you will enjoy it.
One of my intentions with my side hustle was to pay off debt and find a way to bring in a bit of extra income.
But now that side hustle has become my full-time job and I love working on it almost daily!
If you are ready to know what my to side jobs for women are to make money online, keep reading below.
7 High Paying Side Jobs For Women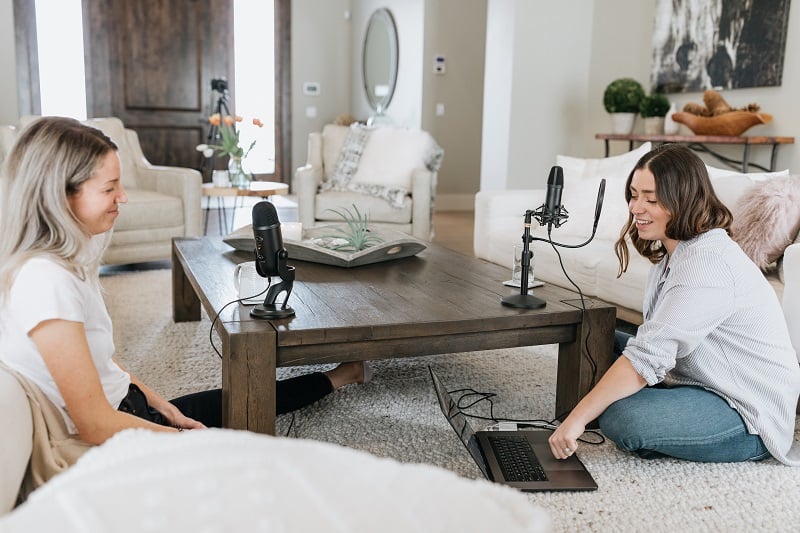 1. Become a Virtual Pinterest Assistant
If you love Pinterest as much as we do and you love to Pin, be sure to learn more about how you can make money with Pinterest.
Find out more about how to launch a successful career as a Pinterest virtual assistant by spending the time to read up all about it before you jump in.
What exactly is a Pinterest Virtual Assistant?
A Pinterest VA helps small businesses expand their marketing efforts through the Pinterest platform.
As a Pinterest Virtual Assistant, you work remotely or virtually, at a time that's most convenient for you.
If you are dying to make money fast as a woman, becoming a Pinterest VA is the right side job for you.
There are so many blogs, online business owners, brick and mortar shops, etc. out there, that are actively looking for Pinterest VAs like you to hire.
Kristin from Believe In A Budget does a good job of explaining more about this high paying side job for women that you can use to earn between $25-$50+ hour.
She will teach you exactly what you need to know to launch your Pinterest Virtual Assistant business from scratch (or take your existing VA biz up a notch!) and start getting paid what you're worth.
Watch the Facebook Live video here for more explanation.
I would love to invite you to enroll in "Become a Pinterest VA" TODAY!
2. Make $1000 A Day Selling Printables
A few other easy ways for women to make money online is starting an online store.
Can you imagine making over $1000 a day selling printables from home? Making and selling printable has really become the go-to side jobs for women.
We need to start from the basics.
What are printables?
Printables are digital products that you can create and offer for free or sell to make a profit. Clients can then download these and print them from home hence why it is known as a printable.
Examples of Printables you can create and sell for profit:
Checklists

Calendars

Planners

eBooks

Templates
And so much more.
If you are looking for ways to make money fast as a woman, try selling printables and digital products.
$1,000+ per day selling Printables review
Convinced yet?
You can also read up here to find out exactly how these easy-to-make printables made my friend over 2 million dollars in a year selling digital products!
There are so many different printables you can create and sell using an amazing program like Canva or even PowerPoint.
For some reason, people really love templates, so if you can create some that are gorgeous and practical, they will sell like hotcakes.
Not sure how to create printables that will sell?
Here are three courses I personally took and loving:
3. Make a living writing
I touched very briefly on this at the beginning of the post and I really wanted to come back and address it further. Here are tips on how to make a living as a freelance writer.
Can you make a living as a freelance writer?
Absolutely.
You can choose to do this full-time or even part-time, but you can make a living as a freelance writer full-time.
I know several women that have very successful careers as freelance writers (some as a side job in addition to their 9-5 full-time job).
The possibilities are definitely there.
If you have 30 days available, you can learn everything you need to build a high-paying freelance writing business from Gina Horkey.
She has helped a lot of women like you start and grow their own freelance writing and virtual assistant businesses by openly sharing her own amazing journey.
Here is why I recommend freelance writing as one of the best side jobs for women:
Within just a few months of starting a side business in writing, she was earning $4,000 per month (in addition to her day job income!), working full-time, and raising 2 toddlers.
If you want to know how to make money as a woman, then you should absolutely take "Get Fully Booked VA" to jump-start your freelance writing career.
It will really help you START your virtual assistant business off strong with a great VA Foundation – and it includes everything you need to build a rock-solid foundation as a VA!
One more thing.
You will get access to all of the resources you'll need to start building out your client roster (aka client leads and skills courses) and your income!
Get full details here to make money online as a woman or as an entrepreneur.
4. Flipping blogs for Profit with Chelsea
There are so many amazing ways for females to make money online these days and flipping blogs is my favorite one.
You can read all about how Chelsea sold her beauty blog for over $50, 000 right over here.
But what is blog flipping?
Blog flipping is when you buy a blog or build a blog, with the intention of selling it (or flipping it) for a profit. It works just like house flipping.
Someone once offered to purchase my blog for over $65, 000 but I had to turn them down.
But you could totally build or even purchase an existing blog from Blog for Sale that you can build up to a certain level and then turn around to flip it for a profit.
If you are not sure how to go about it, Chelsea will walk you through the entire process as well as help you sell the blog quickly when you are ready.
Get more details right here.
You will not become a millionaire overnight with this side job, but if you create multiple blogs and flip them, who knows
5. Consider part-time proofreading jobs from home
For more side jobs for women, check out this post: Additional High-Paying Side Jobs That Can Become Your Full-time Job!
If you are good at picking out grammatical errors or little fixes that writers and bloggers make, this could be for you?
Do you have great attention to detail or just love to read and edit?
Then I highly recommend you look into becoming a proofreader to earn extra money from the comfort of your home.
If you want to make money fast as a woman, then proofreading is something I really want you to consider doing.
My good friend was able to make over $40, 000 a year part-time as a proofreader.
You can read the full review of becoming a proofreader here.
Trust me when I say that there are a lot of online businesses and bloggers that are in need of proofreaders so the demand is absolutely there.
As a proofreader, your job may include you reviewing different content and checking for grammatical errors, spelling, and formatting.
If you want to become a proofreader sign up for this amazing free proofreading webinar about how to build a profitable proofreading business in just 30 days!
You can even start your own freelance proofreading online business which will allow you to set your own rates, pick your hours, and run the business as you like.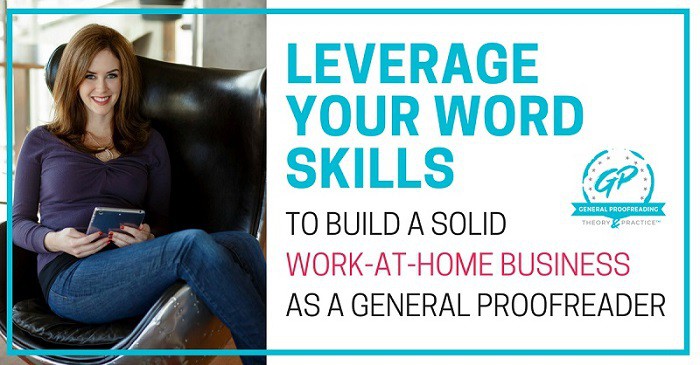 6. Make $100 Flipping Used Items in 7 Days
Did you know that you can now turn your passion for treasure hunting at thrift stores, yard sales, and flea markets into a profitable reselling business?
In less than 2 years Stacy has been able to replace her nursing income with flipping items for a profit and she just made the decision to step back from nursing for a little while and focus on her flipping side hustle & spend time with her family.
If this is something you are possibly considering, then I want you to give it a go.
This is one of the best ways to make money fast as a woman even if you have a family or a full-time job.
She has made over $60,000 from flipping used items on the side!
Get free access to find out exactly how to make your first $100 Flipping used items in just 7 days!
7. Start a Profitable Blog Business
This one should technically be number one on the list of the best ways to make money fast as a woman, but I am just glad it made the list.
For the longest time, I was really inspired by all the fascinating stories of how bloggers were earning several thousands of dollars a month blogging.
If you go on Pinterest, you will find thousands and thousands of successful stories of how bloggers are making so much money blogging.
And you know what?
I wanted to be just like them.
As soon as I made that decision, I embarked on my own journey of starting a blog from scratch in the hopes that I could make even just $800 a month from it.
In fact, you can check my very first blog income report where I was able to make $83.00!
That now seems like ages ago.
With a lot of hard work, I was able to make money with my blog and now I make over $5000 per month blogging.
So if you want to make money fast as a woman, you should also try blogging.
I documented my actionable tips on getting a blog from 0 to $5, 000 in my book!
Blog Income Strategies Simplified has over 60 strategies I use on the blog each month to ensure it continues to be profitable.
Blogging for money is totally possible if you put your head down and work through what you need to do to make money.
Sign up for my free 7-day blogging course on exactly how to start and set up a profitable blog from day 1!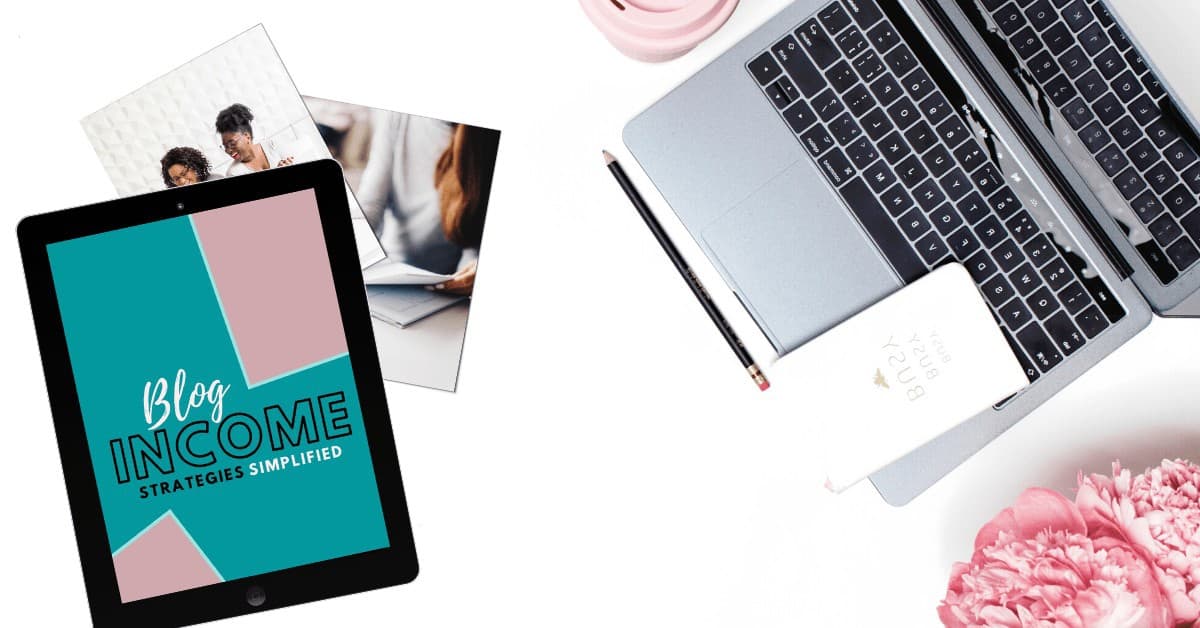 There you have our best tips on how to make money fast as a woman!
Did you enjoy the post?
Tell us all about it in the comments below.
I knew for a fact when people were asking questions such as these:
What are the different ways for females to make money online

?

How to make a lot of money online as a girl, is it possible

?

Or simply, what is the easiest and fastest way to make money?
I knew I needed to write this post.
I really do hope you found our tips and motivation to start making money online inspiring.
Don't forget to grab your monthly income task list which will come in handy with your new side job project.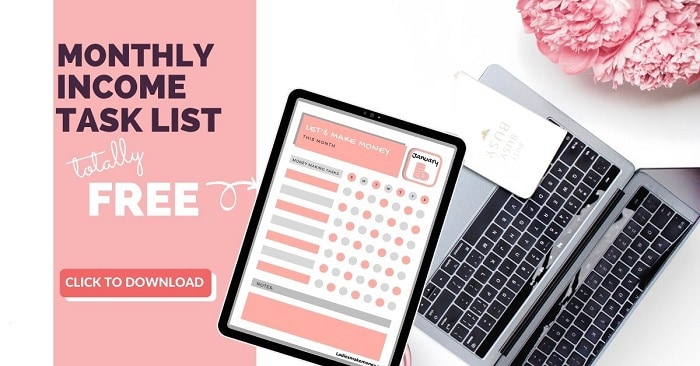 Related posts: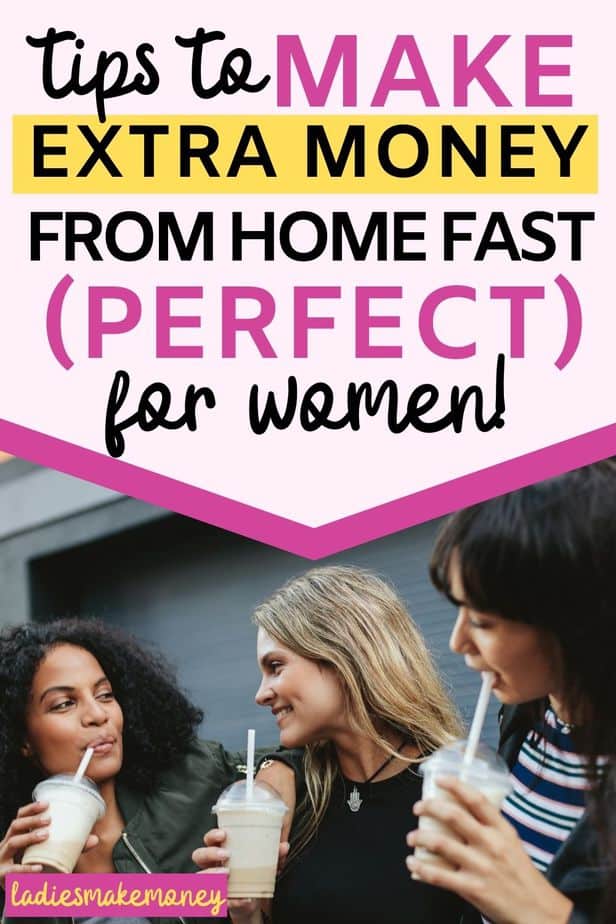 If you enjoyed our blog we would like to have you join our email list and receive weekly money-making tips, you can join now! Don't forget to like the Facebook page. The page is created to share your work, pitch your services, and learn from other experienced bloggers!
---
***We would like to note that this post and most posts on our blog may contain affiliate links. This means that if you purchase something that has an affiliate link, we will get a commission from it. Not all items recommended on our site are affiliate links. We only recommend items that we have used and tried. These items have brought us much success and we highly recommend them to you in order to be successful. Thank you for your trust!
How To Make Money Fast As A Woman: Struggles, Successes, & Tips