Last Updated on October 14, 2018 by NandiNN
Creative Ways to Make Money from Home
If you are like me and you are constantly looking for good side jobs to make extra money from home, then you are in luck. I am always searching for stress-free ways to make money from home. The easier the job is the more I want to attempt it. 
If you are a Female Entrepreneur, chances are that you already own a blog or thinking of starting a blog. Like many of you, blogging is my number one side hustle but it takes some effort from your side before you can start earning a decent amount of consistent income from this side hustle. 
But where exactly can you find good side jobs to make extra money? The other day, we explored a few passive income ideas to help generate extra income with little effort involved from us. 
Passive income is when you can earn money without actively participating in an activity to get paid. Meaning, you are are not putting hours of work in exchange for a paycheck. 
But most of you are probably looking for ways to make extra income on the side, and you are looking for this opportunity now. 
Before we get started on good side jobs to make extra money, we would love for you to like our growing Facebook page right here!  Be sure to follow us on Instagram here.
We also wanted to take the opportunity to let you know that we use Affiliate links on some of our blog posts. This means that we could make a commission if you click on an affiliate link and purchase something. Read our full disclosure and blog policy for more information. 
Easy Work from Home Side Jobs for Entrepreneurs
We already went over my most recommended and one I consider the best side hustle which is blogging. But if you want a few easy work from home side jobs to do for fast cash,  then blogging is not for you. Blogging is a long-term effort that requires a few moving wheels to reap the benefit. 
They are a few ways to make extra money from home and even a lot more ways to make extra money online from home. We just want to share a few best ways to make extra money online in order to maximize your effort with the little time you might have. 
By giving you a list of good side jobs to make extra money from home, you will be well on your way to supplement your income. 
Related: 
Side Hustles That Will Make You an Extra $1000 From Home
9 Clever Ways to Make More Money even with no Job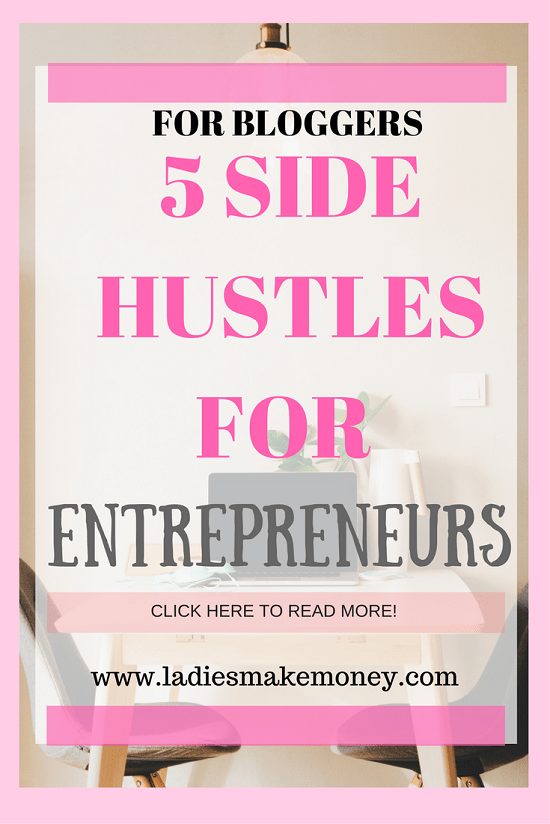 How to Make Money on the Side From Home 
If you are looking for ways to earn extra money using side hustles, it best to look into things that will give good results. We definitely want to share good side jobs to make extra money that can be started today: 
START A BLOG
If you are thinking of making money online, consider starting a blog.
I personally make a full-time income using my blog but it does take a little before you can see results. The harder you work, the better results you will get (work smart)!
You can start a blog for as low as $3.95 per month with Siteground, a reputable company that we use. You can follow our step by step guide to setting up your own blog right here: Start a Blog with Siteground today and Make Money! 
Blogging is more of a long time hustle, but in the meantime, while you wait for your blog to make money, they are a few good side jobs to make extra money!
Here is our recommended list of creative ways to make money from home or online: 
1// BECOME A FREELANCE WRITER
If you are a writer at heart, you can become a freelance writer.
They are businesses and bloggers that are constantly looking for writers and will pay good money for their services. If you look up freelance writer jobs online or freelance writing sites, you will find a lot of amazing gigs. 
If you are serious about becoming a freelance writer, a good friend of mine as a totally amazing ebook about how to start a freelance career. 
When I looked more into becoming a freelance writer, I couldn't believe people were making over $4000 per month with this easy side gig. I wrote a few amazing posts on my research that you can find here:
Sure-fire Ways to finding Freelance Writing Gigs that Pay Well
10 Tips to Kickstart your Freelance Writing Career off the Ground
2//BECOME A PINTEREST, VIRTUAL ASSISTANT
This is my all-time favorite recommendation to you.
Imagine spending a few hours per week and earning a monthly income of $500-$1,000+.
If you are still looking for a few good side jobs to make extra money, then you should definitely consider becoming a Pinterest Virtual Assistant today! 
Gina, the co-founder of Pinterest VA built her own successful freelance writing and virtual assistant business in less than six months while working full-time and being a mama to two toddlers.
She was able to earn more than $4,000 in a single month – just as a side hustle.
And Kristin, the other Co-Founder earned an average of $3, 600 a month from her role a Pinterest Manager and Blogger – just as a side hustle! 
You definitely do not want to miss out on this amazing opportunity! If you are ready to start a new career on the side or full-time, as a Pinterest Virtual Assistant, be sure to grab this Free Pinterest Prep Book!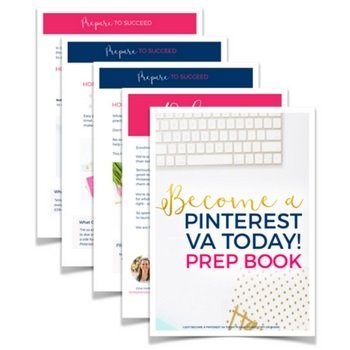 3//CREATE A PRODUCT TO SELL
Are you an expert on something? Do you have lots of blogs written up? Why not turn them into e-books or even courses?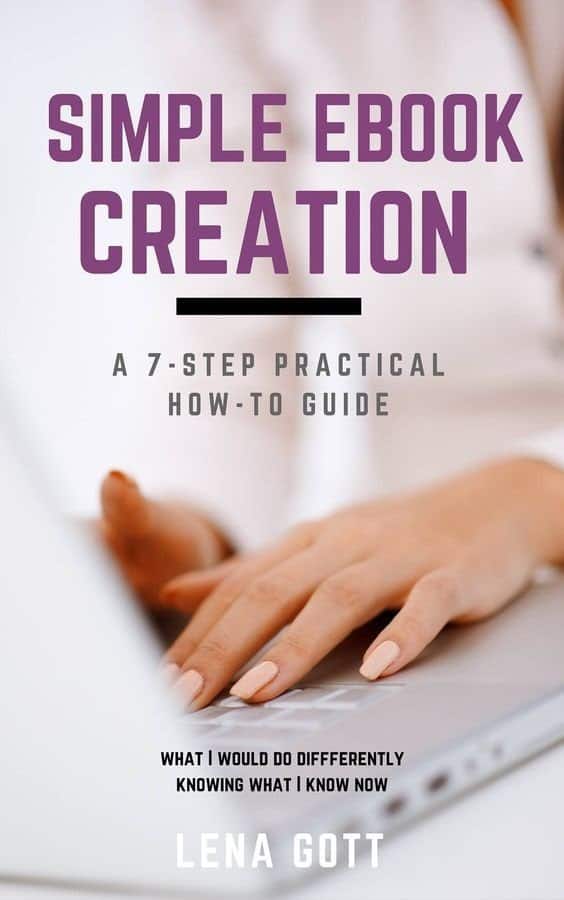 I created an ebook and I am slowly making some great passive income from it. I sell about 2 books every other day. This is a great steady side hustle for me.
There is a lot that goes into creating successful products but it is totally doable. If you really want to create a profitable e-book, I would suggest grabbing this e-book that will guide you through the process!
Once you have a topic in mind and are ready to create your book. Take about 1 month to create your product and crafting out the perfect launch plan for success!  You will be amazed out how passive this income can become for your business.  This is one of the easiest side hustles to start and the profit can be huge. 
4// BECOME A VIRTUAL ASSISTANT
While you wait for your blog to make money, it is a good idea to find a few good side jobs to make extra money to cover any expenses you may have.
Blogging is not easy and they are a few expenses that may come up such as paying for your blogging platform, email marketing company and a few other things. 
An amazing easy side gig to consider it to become a Virtual Assistant. 
They are a lot of online businesses and bloggers constantly looking for help and what better way to jump into this than to become a Virtual Assistant? 
Virtual Assistant is among the perfect work from home side jobs for those that are looking for work that can be done at home. You can learn more about how to become a Virtual Assistant here.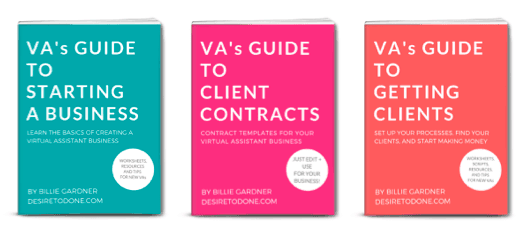 Teaching English Online – What you Need to Know
We have already given you a few good side jobs to make extra money while your blog takes off. But if you want an easy side job,  then you should consider teaching English online.
A very popular good side hustle that you can start from home is teaching English online. 
I highly promote this side gig. The hours are extremely flexible and the pay is great. You can make a good $12-$14 per hour all from the comfort of your home.
A few popular places to find English teaching jobs are: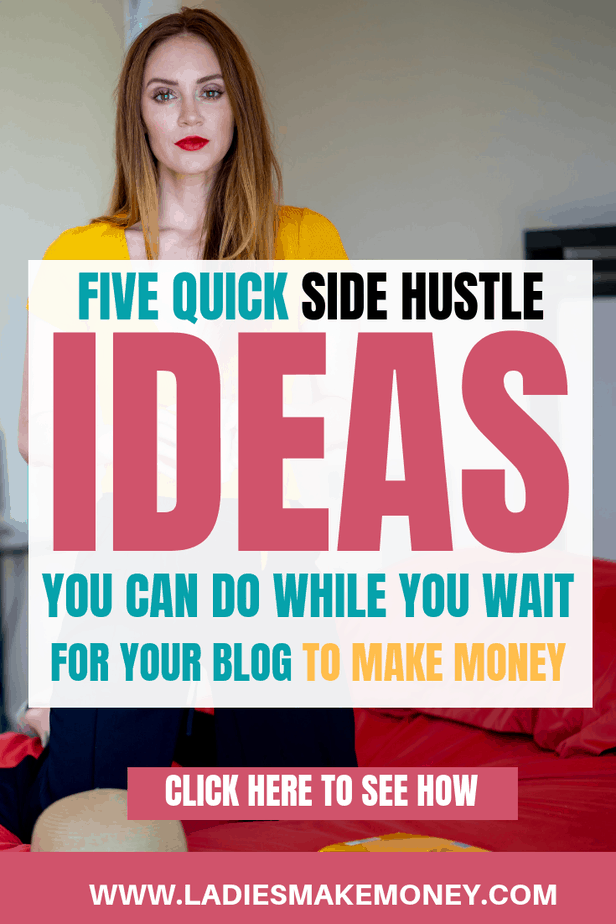 There you have 5 of the best side hustles that you can start today! Which of these will you start today? 
Find more good side jobs to make extra money here! Or Blogging tips!
AND DON'T FORGET TO GRAB YOUR FREE EBOOK ON 15 SIDE JOBS TO EARN A FULL-TIME INCOME BELOW!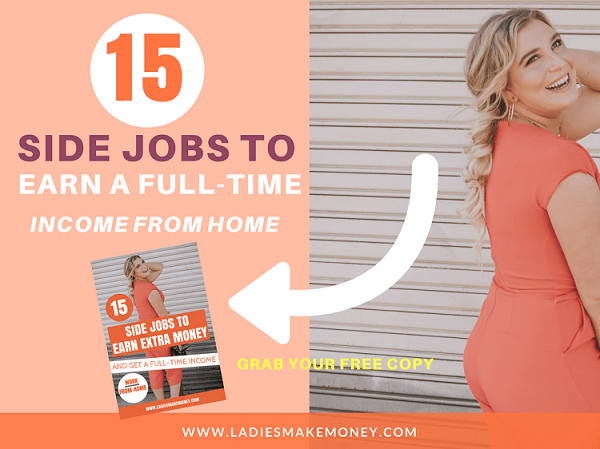 Good Side Jobs to Make Extra Money 
If you enjoyed our blog we would like to have you join our email list and receive weekly money-making tips, you can join now! Don't forget to like the Facebook page. The page is created to share your work, pitch your services and learn from other experienced bloggers!
---
***We would like to note that this post and most posts on our blog may contain affiliate links. This means that if you purchase something that has an affiliate link, we will get a commission from it. Not all items recommended on our site are affiliate links. We only recommend items that we have used and tried. These items have brought us much success and we highly recommend them to you in order to be successful. Thank you for your trust!