Last Updated on December 14, 2020 by NandiNN
How do I stop my emails from going to spam?
How can I stop emails from going to spam?
As a business owner, I spend a good two hours of time each week crafting the perfect email to send my readers. And half these tend to go to spam.
I also know how important email marketing is to the success of my small business.
As both a professional blogger and a consumer, I know how quickly my inbox gets flooded with emails each day.
Whether they are emails from co-workers asking about a project you are working on or a random marketing ad by some of my favourite stores, they can fill your inbox up quickly.
In fact, I subscribe to multiple email lists each week which means that I can easily get 100 emails to my inbox every Monday.
If you are a blogger like me or a small business owner that relies heavily on email marketing to run a successful online business, this post is for you.
We are here to show you how to stop emails from going to spam so you can finally connect with your ideal readers and make some money.
There are so many amazing ways to combine blogging and email marketing to both increase blog traffic and income.
So if you are ready to learn more about how to prevent emails from going to spam, then keep reading.
Writing Cold Emails That People Will Open Isn't as Difficult as You Think it is
If you send out cold emails to thousands of people each day, you know how intimidating it might feel.
At times, you might even wonder if cold emailing even works anymore.
The short answer to that question is yes, it still does.
A large part of your success revolves around crafting enticing cold email subject lines.
If you are still new to cold emailing, writing subject lines that are concise but not vague and attractive but not clickbait-y can be extremely challenging.
That's why we are going to go over some best practices for cold emailing and stop emails from going to spam!
In this article, we will review:
The basic concepts of cold emailing

General cold email best practices

Tips for writing cold email subject lines that will keep your emails out of the trash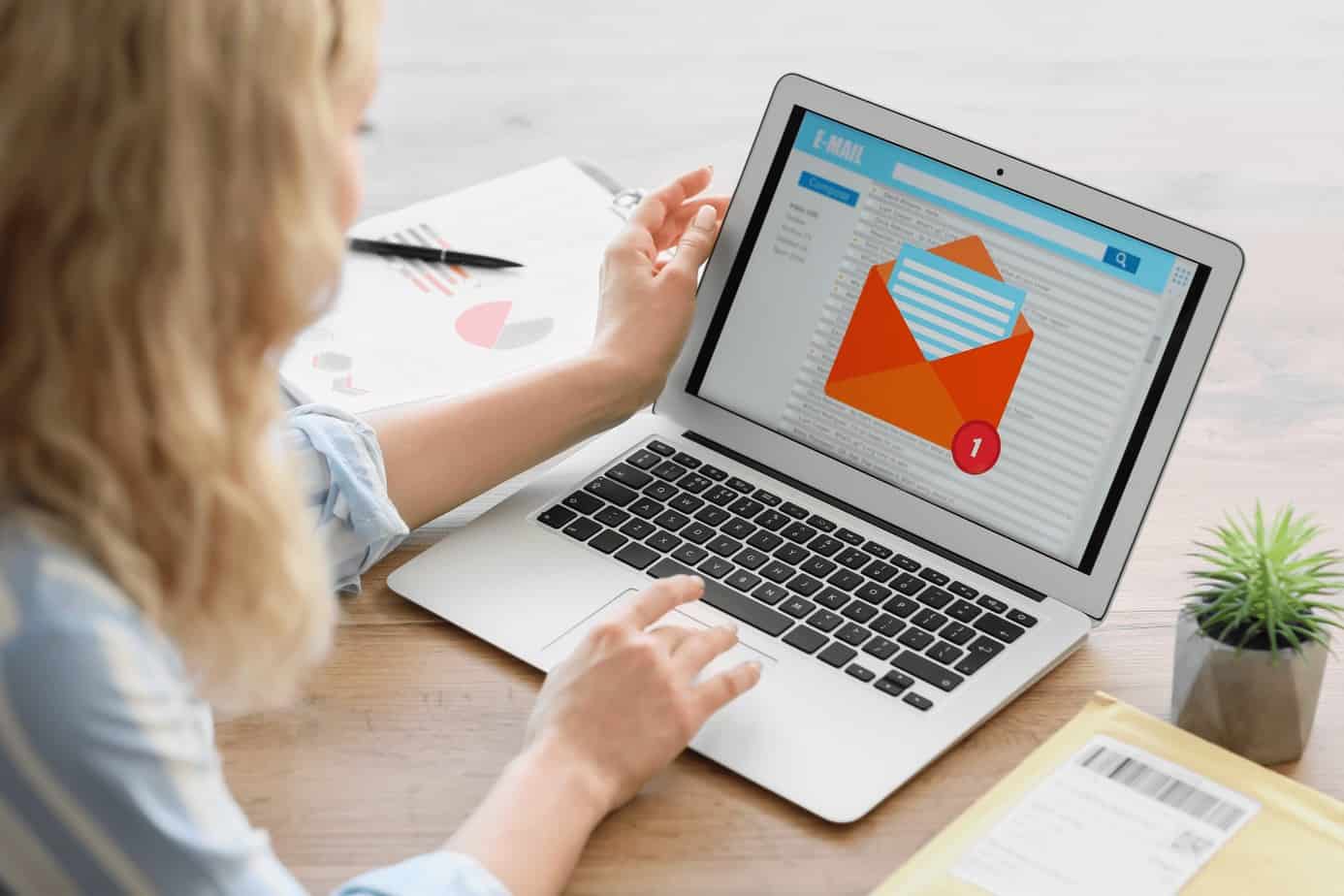 Ready to get out tips on how to stop emails going to junk?
Before we get started on how you can stop emails from going to spam, we did want you to follow us on Facebook for more awesome ideas on saving or making more money. You can also follow us on Instagram for more tips.
We also wanted to take the opportunity to let you know that we use Affiliate links on some of our blog posts. This means that we could make a commission if you click on an affiliate link and purchase something. Read our full disclosure and blog policy for more information.
What is Cold Emailing?
We'll start by giving you a basic overview of cold emailing and its purpose
The basic concept of cold emailing is simple, but some people confuse it with spam email.
So what is a cold email?
A cold email can be considered any email that is sent to someone with whom you have no prior relationship.
Someone might send a cold email to network with people in their industry.
Another person might send a cold email to a person on their prospect list they want to make a sales pitch to.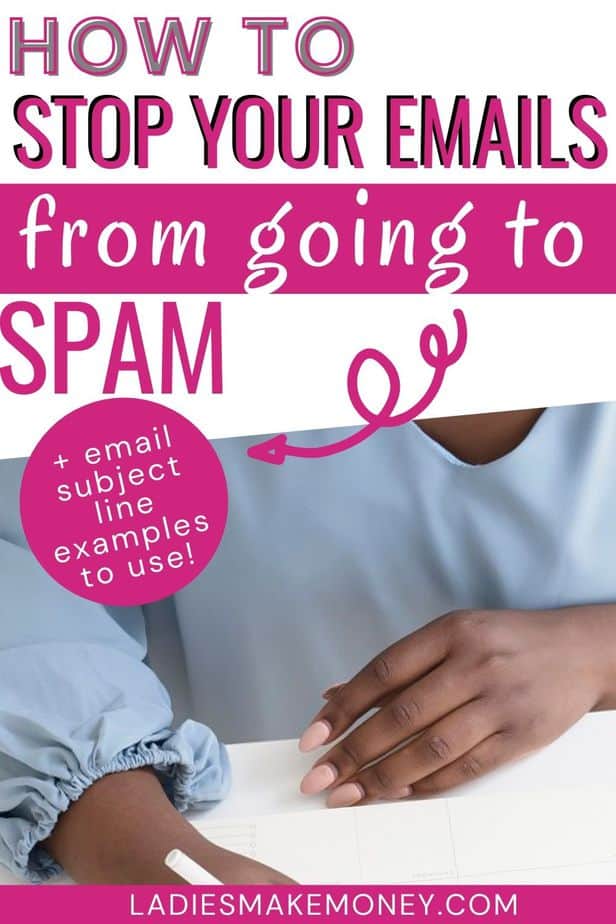 Differences Between Cold Emails and Spam
Some people think cold emails and spam are the same, but this is not always the case.
Spam emails are typically sent by people under fake names and will try to get you to click on a suspicious link.
They might use a clickbait headline to add a sense of urgency to encourage people to open up their emails.
So if you definitely want to stop emails going to spam, avoid ridiculous clickbait headlines.
Those that do spam email marketing will try to sell you a product outright without attempting to establish a relationship with the recipient first.
You should really warm up your readers before you pitch products to them.
Spam emails also lack personalization.
Many of them will not address you by your name or tailor their message to the particular industry you are working in.
Best Practices for Cold Emailing
Check out these tips and tricks for writing cold emails that will help you establish long-lasting relationships with your readers
Cold emailing, when done correctly, can help you establish strong relationships down the line.
You can even make a lot of money if you follow good strategies.
I have a list of amazing eBook filled with great strategies on how I make money blogging. There is a section on there about monetizing your list that you are going to love.
Check out the book here.
Otherwise, there are several cold emailing practices you should follow when strategizing and writing your emails.
Here are some of the basics you should keep in mind:
Be friendly and laidback but remain aware of basic grammar rules and email etiquette (use Grammarly to proofread your work)

Try to personalize your email a little by addressing the recipient by their name and mentioning something they have done or any awards they have received

Make sure your purpose is clear, whether that is to share a new blog post or to set up a sales call

Add an effective call-to-action

Remember to include your full name to make it appear friendly
Personalizing Your Email and Making it Friendly
Many of these best practices that will absolutely stop emails from going to spam revolve around personalizing your email.
People are much more likely to open your email if it feels like there is an actual person behind it, rather than some automated machine.
Trust me.
Doing small things like addressing the person by their name and bringing up any connections you might have like sharing similar interests you both have can make a huge difference.
As you craft your email, you will want to keep the focus on them.
You don't need to go into a lot of detail about your background history or company.
Instead, you should focus on explaining why you are interested in the recipient and their work.
Doing this will drastically increase your chances of receiving a response.
If you are not sure what to send your list, Kate Doster has a huge list of 2 years worth of emails you can send your list to keep them interested in you.
Grab this list now:
Don't Forget to Follow Up
In most cases, you won't receive a response after the first email.
You might think that following up isn't worth the trouble.
After all, why would they respond to a second email if they didn't even acknowledge the first one you sent out?
But multiple studies have shown that following up your first email does work.
So don't be afraid to send a follow-up email after a couple of days.
Sometimes switching up the subject line can do a lot of wonders.
Try it out.
Tips for Writing Effective Cold Email Subject Lines
Here's how you can writing subject lines that will make people interested in your email
Speaking of subject lines, start your introduction on the right foot with a great email subject.
Honestly, if you want to know how to avoid emails going to spam, your subject lines need to speak volumes.
Now that you understand the purpose behind sending a cold email and best practices for creating one, it's time to start writing!
You can either start or end with your email subject line.
Some people find it helpful to write their subject line first to help them decide what they want to focus on in the body of their emails.
Others find it easier to write a subject line after they have finished composing their email, as they already have a good idea of what the body of it focuses on.
As you write your cold email subject line, make sure you keep these tips in mind:
Keep it clear and direct — you want to try to convey your message in 6 to 10 words

Try to create some type of connection between you and the recipient

Add a small sense of urgency or curiosity
Some great examples of cold email subject lines that follow the above tips include:
"Are you making these marketing mistakes?"

"Rachel, what would you do with an extra $1,000?"

"Special savings just for you Tracy"

"Mary: Do you have 5 minutes to do this?"
Email examples that increase clicks:
"🔥 Hot freebie alert! 10 free gifts, you pick 2 Lisa."

"Is it your lucky day Amanda? Here is something cool for you"

"Shhh… Don't tell anyone about this Pinterest Hack"

"Rumour has it to increase your revenue, you need to do this"

"Guess what Rihanna is wearing this winter? 👀🔥"
Once you start covering these basic guidelines for cold emailing, you will see your success rate rising over time.
Cold emailing can be tough, but once you get the hang of it, you'll find that it can bring great value to your business.
Now that you have great tips to stop emails from going to spam, will you be sending out more emails?

We hope you enjoyed our post.
If you have any other tips on how to prevent emails from going to spam, be sure to share your thoughts below.
We want to hear from you!
Read: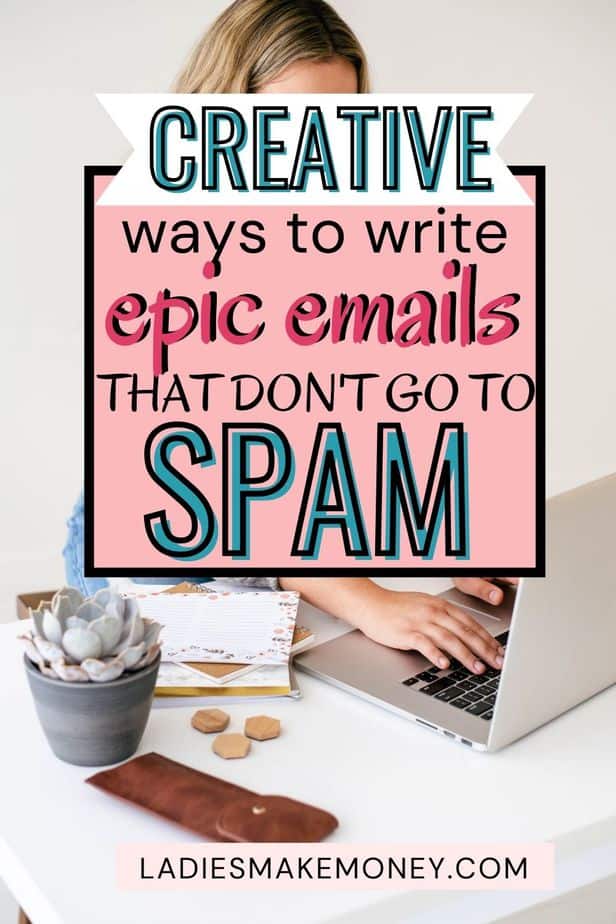 If you enjoyed our blog we would like to have you join our email list and receive weekly money-making tips, you can join now! Don't forget to like the Facebook page. The page is created to share your work, pitch your services, and learn from other experienced bloggers!
---
***We would like to note that this post and most posts on our blog may contain affiliate links. This means that if you purchase something that has an affiliate link, we will get a commission from it. Not all items recommended on our site are affiliate links. We only recommend items that we have used and tried. These items have brought us much success and we highly recommend them to you in order to be successful. Thank you for your trust!
How To Stop Emails From Going To Spam As An Email Marketer