Last Updated on April 25, 2021 by NandiNN
Pinterest Affiliate
Can you really make money using Pinterest Affiliate Marketing?
One of the most powerful social media tools in the blogging world is Pinterest.
There are numerous bloggers and small business owners who are using Pinterest to help them grow their email list, drive traffic, and generate passive income using Pinterest affiliate marketing.
This method has a tremendous upside, particularly when people realize that more than 90 percent of people who use Pinterest are planning on making a purchase when they visit the platform.
In fact, using Pinterest for affiliate marketing is one of the best ways to increase your income.
Yes, you can absolutely make money on Pinterest if know what you are doing.
That's why we asked Laura from LauraRike.com to share her best tips for making money using Pinterest Affiliate Marketing.
She helps high-performing business owners, content creators & influencers (like YOU) grow profitability the right way.
If your dream is to implement Affiliate marketing with Pinterest, then Laura can help.
She is definitely the perfect person to share her top tips for monetizing using Pinterest as a strategy.
I was excited to learn everything I could about making money on Pinterest using affiliate marketing.
This just goes to show that Pinterest affiliate marketing has the potential to be incredibly lucrative.
Once an affiliate marketing program is in place, bloggers and small business owners have the potential to make a significant amount of money without having to lift a finger.
Get ready to learn more on how to make money on Pinterest with affiliate marketing, then keep reading.
If you know me, then you know that I am about earning passive income with little to no effort!
If you have any of these questions:
Can I make money on Pinterest?

Can you do affiliate marketing on Pinterest?

How do affiliate marketers make money on Pinterest?
Be sure to keep reading, as we have so much to share with you!
Boost your blog income using our 3-day blog income tips below:
Before we get started, sign up to receive amazing blogging tips sent straight to your email.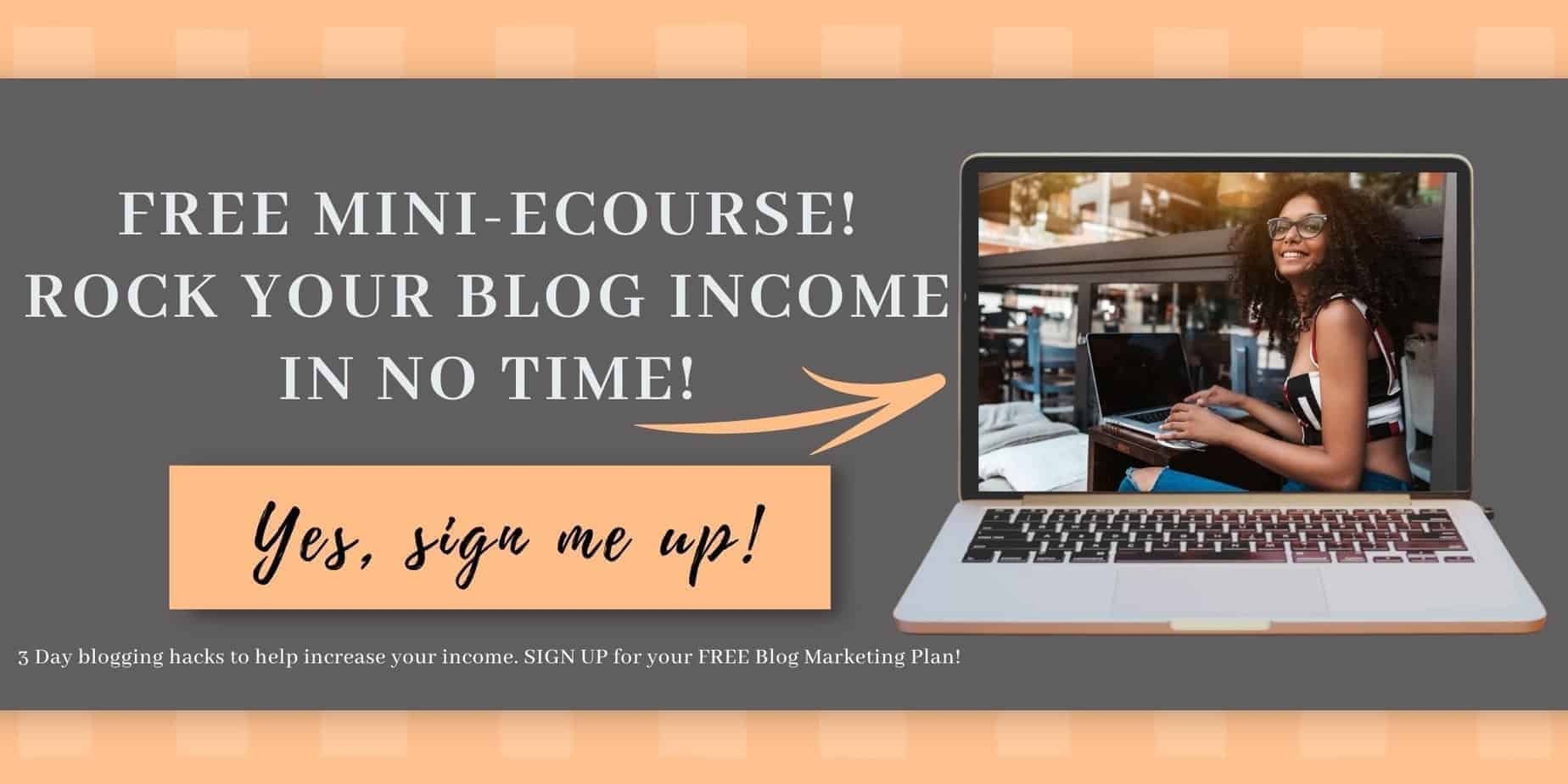 I share 3 simple ways to maximize your blog income effortlessly.
This blog post is also perfect for those wanting to learn how to do Pinterest affiliate marketing without a blog.
Either way, you will find these tips really useful.
Grab a pen and paper, and put a Pinterest strategy plan into place so you can finally increase your income.
Ready to start using Pinterest for affiliate marketing?
Before we get started on Pinterest Affiliate Marketing, we would love for you to join our growing Facebook group right here! Be sure to give us a quick follow on Instagram as well!
We also wanted to take the opportunity to let you know that we use Affiliate links on some of our blog posts. This means that we could make a commission if you click on an affiliate link and purchase something. Please check out our full disclaimer and policy page here.
What Is Pinterest Affiliate Marketing?
If you are familiar with regular affiliate marketing, the process works the same.
Affiliate marketing is the process of earning a commission by promoting other people's (or company's) products.
For years, I have been perfecting my strategies for making insane income with Affiliate marketing.
If you want the entire Affiliate promotion campaign designed to maximize commissions, then you need Affiliate Advantage.
When you're serious about making affiliate income a significant portion of your revenue, Affiliate Advantage will lay out a clear path to get there.
With consistency and steady implementation, your affiliate income could grow by 2x, 5x, 10x… there is no limit!
And for those that also want to include Pinterest affiliate marketing into the mix, you have to keep reading.
Pinterest affiliate marketing is when you recommend products on the Pinterest platform for your followers to buy and interact with.
When your followers take the step to purchase these products that you recommended, you are reward with a commission.
It will cost you and your readers absolutely nothing extra for recommending these products or services.
So what is our top Pinterest Affiliate Marketing strategy?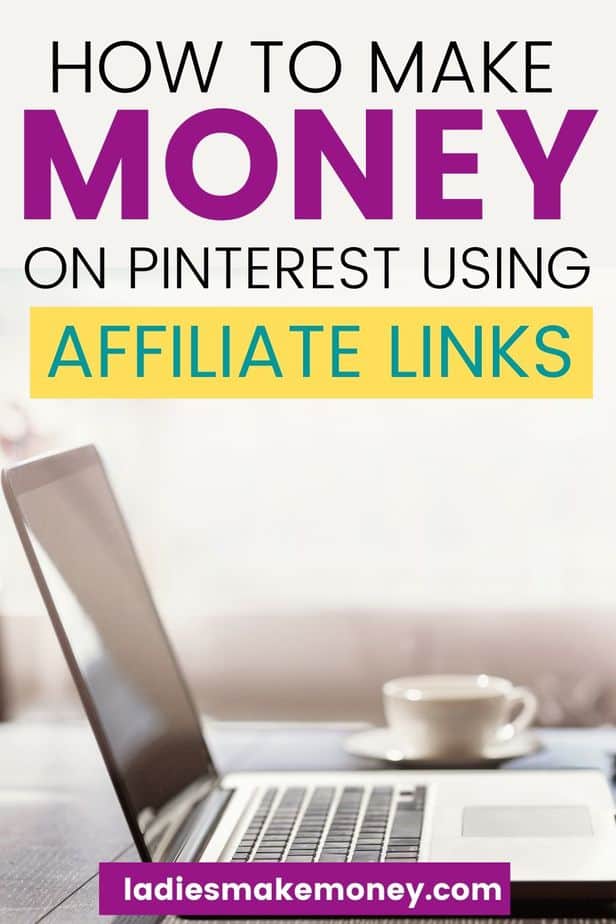 How to use affiliate links on Pinterest:
Step 1: Add Affiliate Links to Your Pins
Can I post affiliate links on Pinterest?
This is one of the easiest ways to get Pinterest affiliate marketing set up. There are two ways to get involved with affiliate marketing through this method.
The two options are:
Edit the existing pins. Swap out the current link on the pin and replace it with an affiliate link.

Or design new pins completely. Then, upload them to Pinterest. Finally, add in the affiliate link.
Both of these options are very straightforward; however, to get the most out of the pins, there are a few additional tips to keep in mind.
Here is how I recommend you use affiliate links on Pinterest:
Make sure to include a snapshot of the actual product on the pin. This will grab the attention of the user and place the product in context.

Make sure to add a text overlay to the image as well. This text overlay should clearly explain what the product is and why the visitor needs the product in his or her life.

Try to use relevant keywords in the pin's description to make them rank higher in Pinterest searches.
These simple steps will encourage users to click on the pin.
If the buyer makes a purchase, then the owner of the pin generates some affiliate income.
Even if the link is not a physical product, try to have an image related somehow.
If you are not sure how to create jaw-dropping Pin graphics, then you better grab my Feminine Canva Pinterest Templates!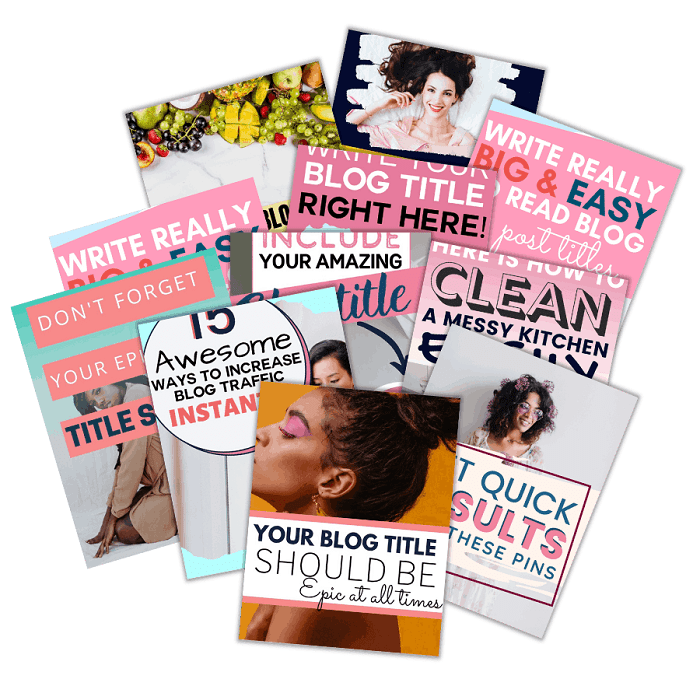 >Grab these feminine Pinterest Templates Now<<
Step 2: Use Pinterest to Drive Traffic to Blog Posts with Affiliate Links
For bloggers who already have affiliate posts that are performing well, Pinterest can drive more traffic to these blog posts.
The conversion rate (of readers who end up making a purchase) is already high, so this is an easy step that everyone can take to boost their affiliate income using Pinterest.
To do this, take a look at your most popular affiliate posts that are already doing well.
Do a quick audit to ensure all your links are working well, the post is still relevant, and up-date all your pins if you do not already have epic Pinterest images.
Then you will want to do this:
Create a handful of new pins on Pinterest that are designed to promote each of these posts individually.

Then, upload these pins to Pinterest with a link that takes the visitor to the corresponding post.

After this, create a scheduled campaign using an automation tool to share these pins on the Pinterest boards regularly.
The goal of this method is to boost the visibility of each blog post individually.
It is a good idea to share the pins on Pinterest boards that you belong to.
This is just another way that you can increase the visibility of your blog posts and your pins.
If users click on your pins, they are going to land on your epic blog posts.
Given that a high percentage of the people who see your top-performing blog posts are likely to buy something.
This is just another way that you can drive up your affiliate income.
There are so many amazing ways to boost your affiliate income!
You can read this post where we outline over 10 amazing tips.
Step 3: Generate an Affiliate Email Sequence and use Pinterest To Promote It.
Is Pinterest good for Affiliate marketing?
By now you should know that this is one of our favourite ways of making money using Pinterest.
Our last recommended tip for using affiliate marketing on Pinterest to increase your income is to use email.
This method may take a little while longer to get results; however, it can lead to major rewards when done properly.
I love using email to increase my income.
This method is absolutely great for bloggers that have a small blog.
First, you will need an email marketing tool that comes with automation features.
I highly recommend using MailerLite!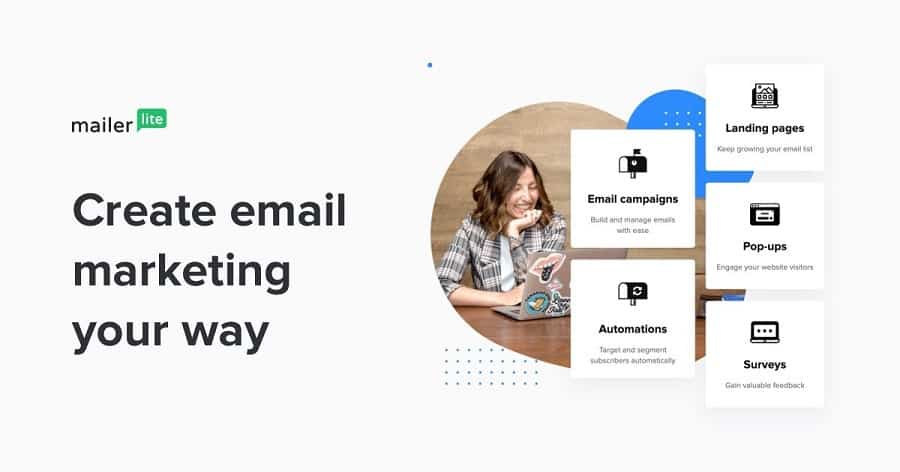 To set up an affiliate email sequence using Pinterest, you need to:
Generate an opt-in free sample or offer directly tied to a product, tool, or course with whom you are affiliated.

Then, create a follow-up email that is designed to come after the free offer has been received. This should be a series of three to four emails that describe the tremendous value that users will find if they invest in more than just the free offer.

In the last email in this chain, be sure to promote the affiliate product. This is where the affiliate links go. Please focus on the benefits of the product or course and how it will impact the life of the user.

After this, design a handful of Pinterest pins that are designed to promote the free offer.

Upload these pins to Pinterest. Link them to the landing page for the free offer mentioned in the first step at the top.
Finally, to really get the most out of this strategy, it is a good idea to regularly share these pins and promote them on your Pinterest boards.
That way, people who download the free offer will see your email sequences and purchase your affiliate product.
This is Pinterest affiliate marketing at its finest.
The more people you can lead into your freebie funnel, the more income you can make.
And by automating the process with Tailwind you can make money absolutely passively.
What are the best affiliate programs for Pinterest?
As you now know Pinterest affiliate marketing is one of the best ways to make money online.
With that in mind, we wanted to help you find the best affiliate programs for Pinterest which you can use to promote on Pinterest to make money.
And don't forget to use Tailwind to automate the process, after all, we are looking for ways to make passive income on Pinterest with little to no effort.
Sign up for a few of these affiliate programs for Pinterest today and start monetizing and growing your income.
Here is a list of the best affiliate programs for Pinterest:
PS: You cannot use Amazon Links to make money on Pinterest.
(As always, you need to ensure that you are disclosing that you are using an affiliate link on Pinterest just as you would on a blog post.)
Quick Tips for Starting With Using this Method
So as you know you can make great money using Pinterest.
To get started, I would look at creating a couple of pins and adding your affiliate links to use as the URL on Pinterest.
Start pinning a few of these a couple of times a week preferably scheduling them using Tailwind.
Make sure your graphics are eye-catching to ensure that you are getting clicks.
Another great tip to increasing your chances of conversion is to send your pinners to an affiliate that offers freebies.
That way they get cloaked in with your affiliate link and when they do go ahead with a purchase, you will be credited.
Pinterest Affiliate Marketing Can Be Lucrative
These are just a few of the top ways to generate passive income using affiliate marketing with Pinterest.
Remember to disclose all of your affiliate links when you leverage these methods.
Don't forget to check the terms and conditions for the affiliate programs you are part of to ensure you are allowed to drive traffic from Pinterest.
Then, you can sit back and watch your campaigns to take care of themselves.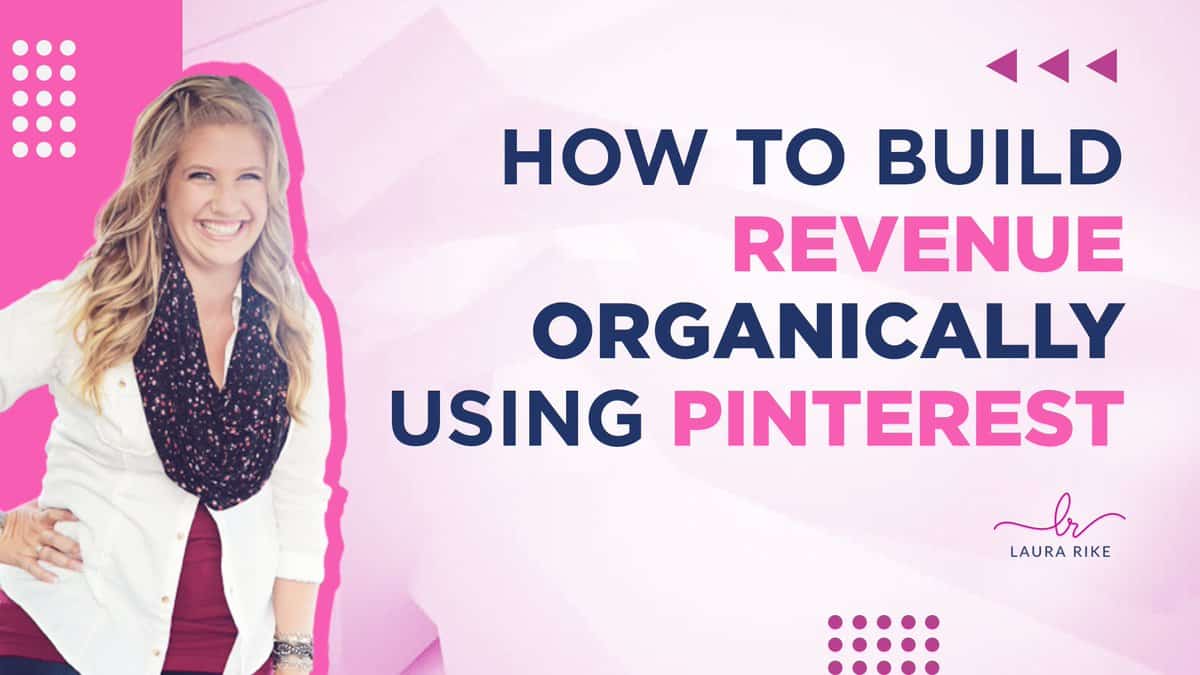 Laura Rike is a Pinterest Powerhouse who helps high-performing business owners, content creators & influencers grow PROFITABILITY the right way with SUSTAINABLE systems.
She has helped clients and students bring in over 50K+ in monthly revenue.
If you need a place to start, she offers a free masterclass here so that you can start getting more visible online & grow sustainably by ranking on the first page of Google and getting targeted email leads daily.
If there is one thing I would recommend you try, it is this.
Passive income Pinterest is honestly the best kind of income.
And there you have it, everything you need to on how to make money on Pinterest with Affiliate Marketing!
We suggest you take action and start implementing the tips we suggest on here to start making extra on Pinterest with Affiliate marketing.
The sooner you start implementing, the sooner you will get results.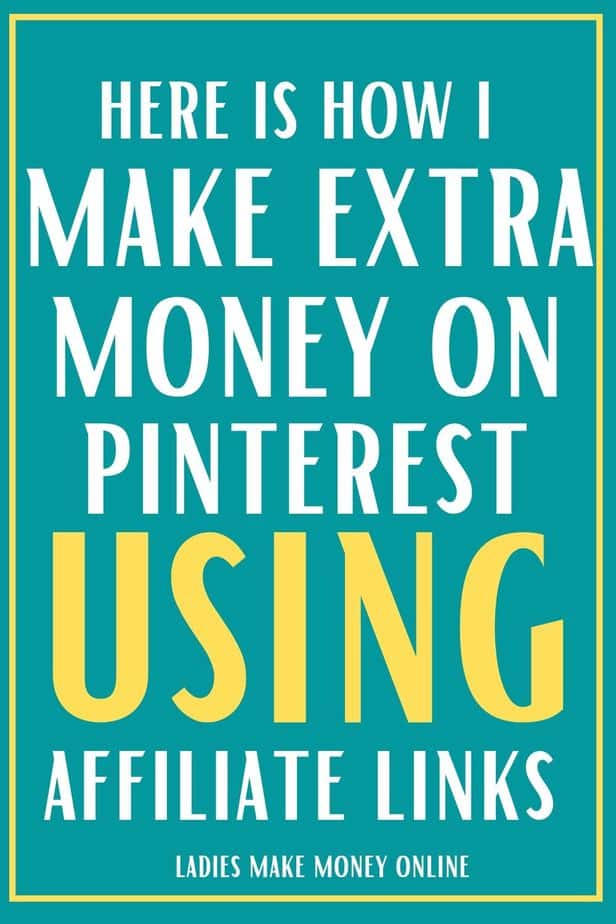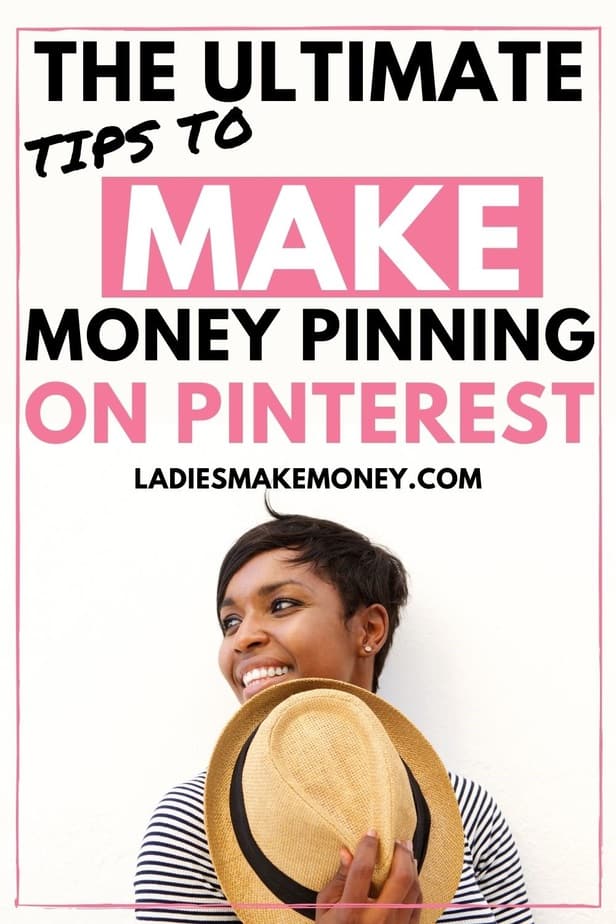 Related:
If you enjoyed our blog we would like to have you join our email list and receive weekly money-making tips, you can join now! Don't forget to like the Facebook page. The page is created to share your work, pitch your services, and learn from other experienced bloggers!
---
***We would like to note that this post and most posts on our blog may contain affiliate links. This means that if you purchase something that has an affiliate link, we will get a commission from it. Not all items recommended on our site are affiliate links. We only recommend items that we have used and tried. These items have brought us much success and we highly recommend them to you in order to be successful. Thank you for your trust!
How To Leverage Pinterest Affiliate Marketing in 2021 To Increase Income