Last Updated on November 25, 2020 by NandiNN
How to Get Backlinks for SEO
When I first started learning more about backlinks for SEO, I had absolutely no idea where to start or what to do.
I knew that backlinks were one of the most important strategies to put in place for a blog to be successful, but I really didn't know how to do it effectively or even without wasting a lot of time.
Time is everything and using properly was definitely my priority.
I am a busy blogger and blogger outreach and other strategies really did not appeal to me that much.
That's when I connected with Debbie, an amazing blogger and SEO Expert.
I enrolled in her coaching services and I was absolutely blown away.
Paper and pen in one hand and one hour later, I had 10 pieces of paper full of notes about how I was going to take my online business from doing okay to doubling my income.
Growing your blog requires having a solid strategy in place and implementing these strategies on a regular basis!
If you care about the long-term success of your blog, then you really want to take the time to look into building backlinks and how it can help you grow.
We were excited to answer some of these popular questions for our readers:
Are backlinks good for SEO?

How do I get SEO backlinks?

How many types of backlinks are there in SEO?

Are backlinks important in 2020?
Lucky for me, my friend Debbie took the time to share some of the most amazing tips that all bloggers can use.
So how can you get backlinks to your blog for stronger SEO?
But before we get started on the best way to get backlinks for SEO, we would love for you to join our growing Facebook group right here! Be sure to give us a quick follow on Instagram as well!
We also wanted to take the opportunity to let you know that we use Affiliate links on some of our blog posts. This means that we could make a commission if you click on an affiliate link and purchase something. Please check out our full disclaimer and policy page here.
Building Easy Backlinks for SEO
If you are like me and you hate the thought of sending out 100 emails a day begging for a single backlink, you are going to love Debbie's strategies on building them the easy way.
Now that you know that backlinks are crucial to the success of your blog, I went ahead and asked Debbie a few more questions about it.
I like to really dig deep and understand what I am doing in order for me to really dive deep into a strategy.
Remember, I wanted the easiest possible way to build backlinks and this is what she suggested.
Before I start, be sure to also join her free SEO Course here!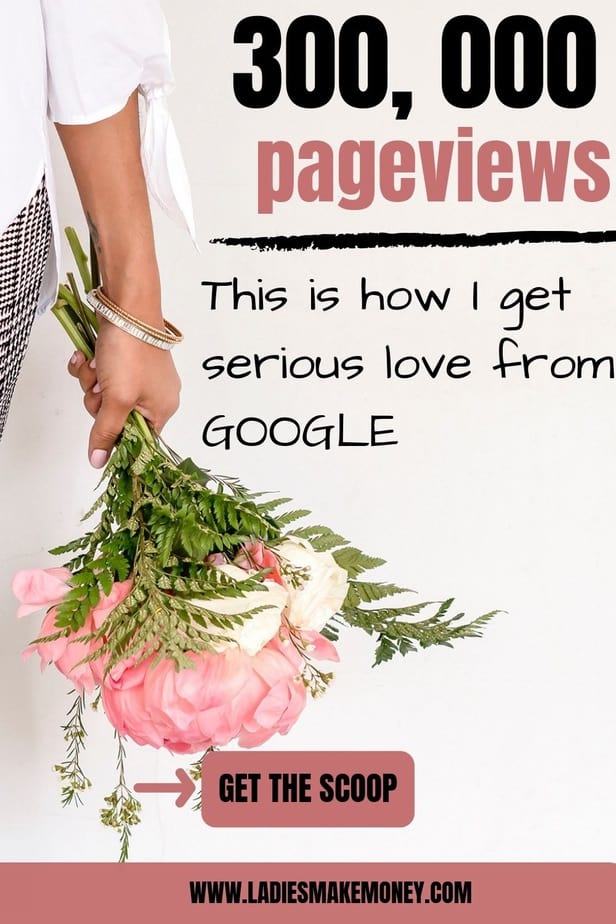 1. What are Backlinks and Why Do They Matter?
Backlinks are links from other websites linking back to yours.
When you get more backlinks, it improves your authority and trust with Google which enables your site and articles to rank much higher on Google and other search engines.
Many bloggers realize that backlinks are important for SEO, but they just don't know how or where to get them.
So, they just give up.
And, most don't realize that backlinks and off-page SEO account for 50% of how well your articles rank.
Yes, 50%.
In fact, Google confirmed that backlinks are one of the top 3 factors for SEO…on par with the content you write.
If you're not building backlinks, you are majorly limiting your SEO potential.
SEO traffic is extremely valuable and it has been the key to the success of my home décor blog.
My blog now earns over $20,000/month (net profit). I get over 500,000 page views per month (60% SEO traffic/40% Pinterest traffic).
While Pinterest traffic is great, SEO brings in more money.
In fact, it appears that every page view from SEO is worth 3 times more as many dollars as Pinterest (or other social media traffic)!
Why is that?
SEO traffic converts much better!
These users are in buying mode and actively searching for something so they are much more likely to buy the affiliate product you're recommending or your own product that you're promoting.
They are also more likely to join your mailing list and will stay longer on your page which drives more ad income.
Also, SEO traffic is more consistent and more passive (as it requires less on-going maintenance) vs Pinterest where you need to keep creating new pins, repinning/ scheduling, etc.).
It really enables you to scale your blog.
PS: If you want to learn more about how Debbie makes $20, 000 per month with here decor blog, you need to grab this!
2. How do Backlinks Increase Blog Traffic?
First, backlinks rarely generate traffic..at least initially.
And, this is a big misconception that newer bloggers have.
Even if you guest post on a very large blog, only a small fraction will follow the link back to your website.
BUT, the main benefit of backlinks is that they strengthen the page they are linking to.
So, over time, those articles can move up the ranks to page 1 of Google, and that is what will get you a LOT of traffic.
However, you need to focus on getting the right backlinks which means quality backlinks.
Ideally, you want to get backlinks from sites that have a high DA (Domain Authority) from yours.
3. What Are Some Smart Ways to Build Backlinks for SEO
I think it's important to get backlinks from a variety of places.
Diversity of links (i.e. more sites, higher domain authority sites, related niche sites), and a variety of methods.
Here are 3 common ones:
Guest posts

. This works best when you find blogs in your niche with higher Domain Authority (

In my Easy Backlinks for SEO eBook

), I have a list of over 60+ bloggers sites where they are willing to accept guest posts and several tips on how to find more and prioritize your time best.

HARO

– This stands for

Help A Reporter Out

, and you can enroll for free. On a daily basis, you'll receive requests from reporters looking for expert advice. You can answer them and sometimes they will link back to your site to give you credit.

Internal backlinks.

This is one of the most overlooked methods for building Page Authority. Link back to your most important posts. It is so simple to do. Prioritize the posts that are most important. And, link to them from other relevant posts.
There are many methods to build backlinks, and many bloggers just give up because they don't know where to start or they feel that some of the methods are very time-consuming.
So I put together Easy Backlinks for SEO to make it easier for bloggers.
I outline 31+ ways and places to build those links…without blogger outreach.
I also share more advanced methods to build backlinks.
This is like a handbook where you can keep building your arsenal for years to come.
4. How Often Should You Focus on Link Building?
This really should just become part of your blogging process.
It's part of what you do AFTER you launch a post (as well as when you're trying to strengthen an existing post).
Like everything with Google, you want to be consistent and pace yourself.
I generally recommend building just 2-3 backlinks for SEO per week (and you can do these after you post new articles).
This will both strengthen the articles and help Google index them and rank them faster.
Once you get going and do some of the basics, this work can usually be done in just 1-2 hours per week.
It's more important to do this than to write a 2nd post for the week.
In blogging, it's more about quality over quantity.
5. Where should you start if you know NOTHING about SEO?
If you're a beginner or intermediate when it comes to SEO, then you should start with On-Page SEO.
This is all about how to optimize the articles you are writing (and have written) so they are optimized for the user and for SEO.
In this eBook, I outline all the steps to take to make readers and search engines happy.
I even have a 12 step printable checklist.
I also have the 9 step plan on what to do right after you publish. This will help your articles index faster and rank higher.
I wrote both eBooks in easy to understand language so it works for all levels.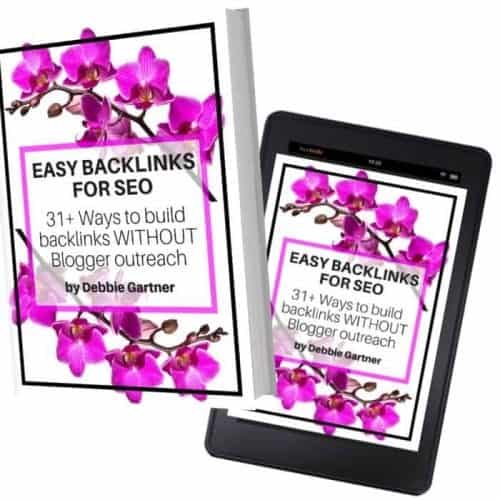 What is Covered in The Easy backlinks for SEO:
You will learn what Domain Authority is

What you want to avoid when it comes to backlinking

What types of backlinks you want and where should they link to

How and where to build internal backlinks

Places to build backlinks the EASY WAY

More advanced techniques to build backlinks

Guidelines on how to build backlinks gradually and consistently

How social media can help

Activities to avoid (low impact and time consuming)

How to implement and make this part of your blogging process
It also includes a bonus section with over 125+ blog sites that accept guest posts so you can start building your backlink vault.
The list is updated from time to time.
About the author:
Debbie Gartner is known as "The Flooring Girl," and she has been blogging since 2010.
She is the author of 2 SEO ebooks: Easy On-page SEO and Easy Backlinks for SEO.
You can also grab both the Easy On-Page SEO and Easy Backlinks for SEO Bundle right here!
Are Backlinks still important in 2020?
Absolutely!
In fact, I believe backlinks will still matter for SEO for a long time.
Backlinks are extremely important for SEO because some search engines like Google will give more credit to websites and blogs that have a good number of quality backlinks.
They consider these sites more relevant than others in their results pages for a search query.
Other Books By Debbie Worth Checking out:
Will you be building easy backlinks this month?
Tell us in the comments below.
Read this next, if you are interested in SEO:
How to Increase Organic Traffic From Google: Without tearing your hair out
I Guarantee, this will increase your website traffic IMMEDIATELY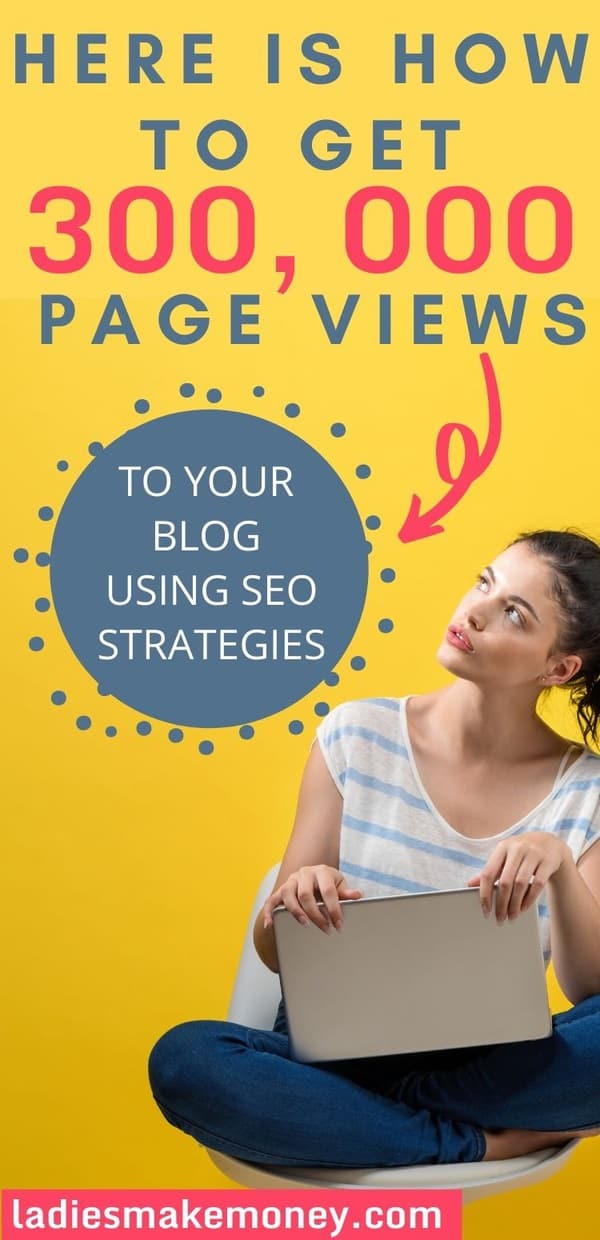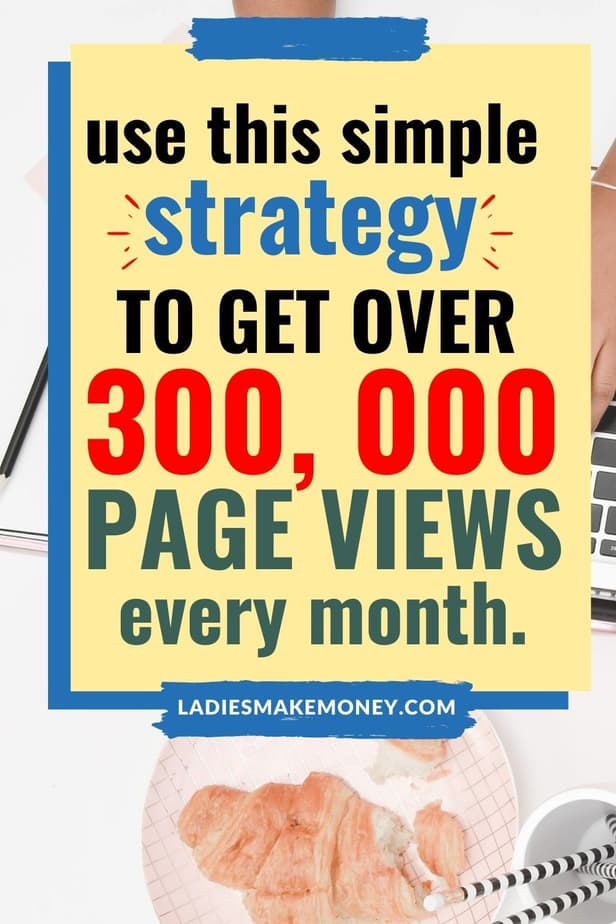 If you enjoyed our blog we would like to have you join our email list and receive weekly money-making tips, you can join now! Don't forget to like the Facebook page. The page is created to share your work, pitch your services, and learn from other experienced bloggers!
---
***We would like to note that this post and most posts on our blog may contain affiliate links. This means that if you purchase something that has an affiliate link, we will get a commission from it. Not all items recommended on our site are affiliate links. We only recommend items that we have used and tried. These items have brought us much success and we highly recommend them to you in order to be successful. Thank you for your trust!
Backlinks for SEO: A Strong Strategy for Blog Traffic