Last Updated on
Are you trying to get more blog traffic? If you are struggling, we hope this post will help a little. If you do not already have a blog, I highly suggest starting one today! I earn a steady income on my blog every month and you can read more about this in my monthly online income reports. You can create your own blog here with my easy-to-use tutorial.  We will be focusing on how to get consistent traffic to your blog to allow for more views, more sales, and growth for your online business today. 
Before we get started, we would love for you to join our growing Facebook group right here! You can also join our Pinterest group by scrolling to the bottom of this page! If you are looking for guest blogging opportunities or if you need a personal affordable coach to take you from A-Z, we can help you. Get all the juicy details right here! Have you seen our brand new shop! 
We also wanted to take the opportunity to let you know that we use Affiliate links on some of our blog posts. This means that we could make a commission if you click on an affiliate link and purchase something. 

Are you one of those bloggers who started a blog once upon a time and has now given up due to lack of motivation. Did you feel like you were talking to yourself? The issue might have been lack of traffic to your site. Traffic is definitely important when it comes to blogging. You want to connect with people and the best way of doing that is getting your work in front of people. 
How to get consistent traffic to your blog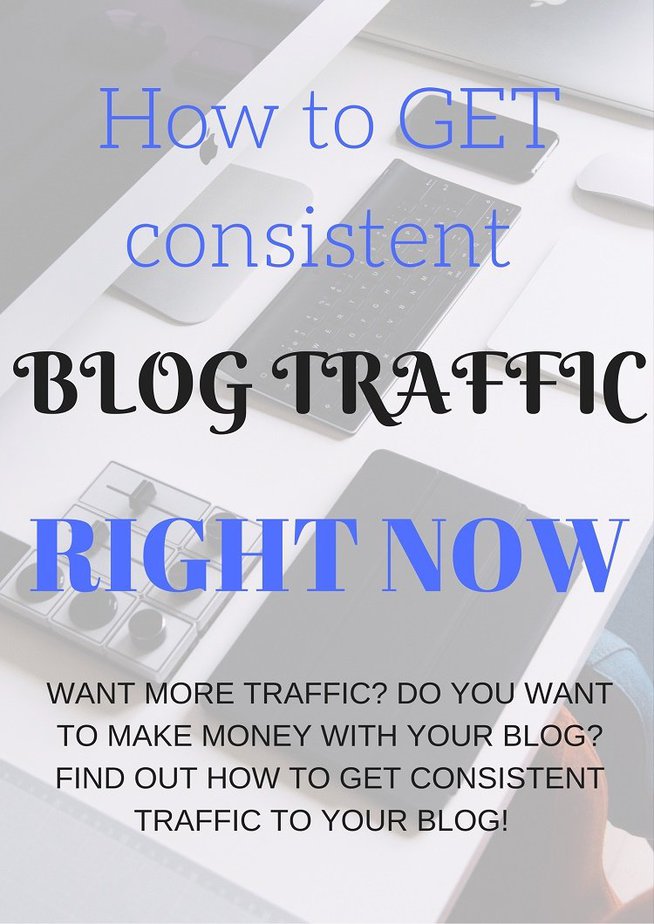 Tweaking and trying out new strategies for yourself is what will help you get consistent blog traffic. When we started to implement some of these marketing strategies to help us grow and quickly get noticed, we saw a huge spike in blog traffic. Now we will tell you a few things you can do today to start seeing amazing traffic to your own blog. Are you ready for this? This is how to get consistent traffic to your blog:
Use Social Media as your starting point 
Social media will play a big portion of your marketing strategy when it comes to getting blog traffic. It is a good idea to have a regular social media marketing strategy to help promote your work online. Everyone is on social media, one way or the other. This means you should also be taking advantage of this opportunity to connect with your potential readers. The recommended social media sites include Facebook, Facebook groups, Pinterest & Pinterest groups, Google + and Instagram. These sites encourage you to engage and interact with your readers as well as to share your content.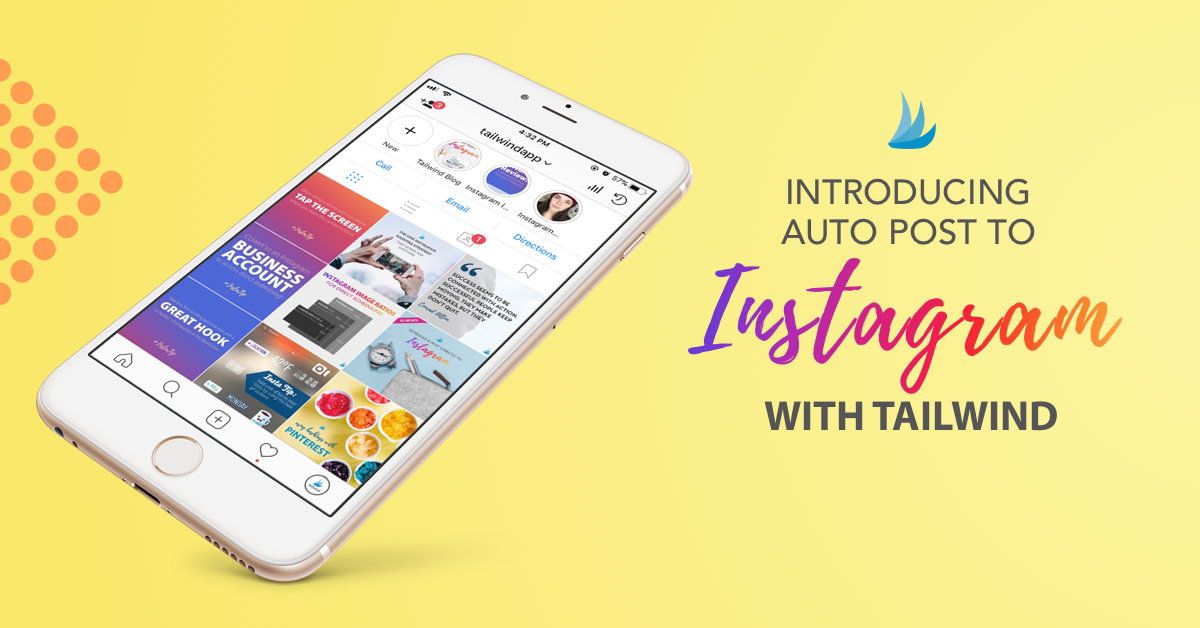 How to use Social Media to promote your work:
Be consistent when posting your work on social media. Use high-quality images when it comes to promoting on social media, especially on Instagram and Pinterest. People are drawn to great images. 
Make it easy for others to share your work by adding sharing buttons to your content (blog). I currently use SumoMe to do this. You can take a look at other resources I use right here! 
Grow your social media following. Don't go crazy trying to get everyone to follow you. Your followers must be your ideal clients otherwise, this means nothing. Simply add follow buttons on your site, send emails to your list asking them to follow you. 
Don't forget to ask followers to share your work. At the end of each of your blog post, ask followers to share your work if they loved it. Do it on social media as well. 

Utilize groups (Facebook and Pinterest)

to share your work. Most of these groups allow for promo days, blog posting days and sharing tip days. Be there and engage with your potential readers. 
You might also like: How I plan to make Five Thousand per month blogging
Want to grow your Social Media following:
Auto post on Instagram. Tailwind finds the best time to post on Instagram for more engagement. 
Follow a great Pinterest Strategy to grow your followers and increase your blog traffic 
Get over 100, 000 engaged Facebook followers using these tips
Guest post on similar blogs
Guest posting is another popular way to dramatically increase your page views. You are basically tapping into someone else's network of readers. If you are guest blogging on a blogger's site that has lots of readers and a great social media following, then chances are these readers will now come to learn more about you and potentially follow you back. This is how to get consistent traffic to your blog the easy way. 
The more guest blog work you do, the more search engines will take notice of your blog. You must also allow other bloggers to guest post on your site. This means everyone will share the work and you will get more eyes on your site. We are currently accepting guest post on our blog. You can email us at [email protected]. Want more ideas on how to get consistent traffic to your blog? Keep reading. 
Commenting on other blogs
I recently started experimenting with this process on my blog and I am trying to weigh my options by seeing what works and what does not. I do believe it will work and let me tell you why I think this. The more you engage with other bloggers ideally in the same niche as you are in, the more the blogger and their readers will get to know you. 
When I get asked who my favorite bloggers are, I automatically name Melissa Griffin, Mariah Coz and Michelle Shcroeder of Making Sense of Affiliate Marketing, just to name a few. There are a few others that I love but my point is, I automatically name them out. This is because I have commented and engaged with them on social media so often that they are memorable. The goal is to be known and commenting is the way to go. 
Become an SEO Pro
SEO (Search Engine Optimization) will be your lifesaver when it comes to getting more page views for your blog. Ninety percent of the people who search for things online, use Google, Bing, and Yahoo! to look up items. If you do not show up on these sites, then your site is not SEO friendly. Here are a few quick tips to become SEO friendly. 
Use the right keywords. Keywords are what will help you show up on search engines. Do not overuse this. I like to use Google Keyword Planner to plan out my keywords. 
You must provide quality content at all times. If your work is not original or it is full of errors, Google won't rank you. 
We already mentioned this, but be consistent. Google ranks relevant sites that post on a regular basis. Pick a routine that works for you and stick to it. 
Work on getting quality backlinks to your site. If other bloggers write about you or mention your website (Hint: Guest Blogging exchange)- you are more likely to rank as Google will think you are relevant. 
If you still want to know how to get consistent traffic to your blog we highly suggest getting your SEO game on. 
Blog on a regular basis to stay relevant
If you are not consistent, then you are missing out on getting return visitors to your site. Staying relevant is a great way on how to get consistent traffic to your blog. If you are not consistent, you will not rank for relevant keywords on search engines meaning your blog will end up failing. Make sure you have a set schedule and follow them. If you choose to blog 5 times a week and you are producing high-quality content, then do that. If you think once a month works well, then do it. This way, your readers know when to expect something from you.
Read this: How to create a content calendar that works
Write longer blog posts
If you think a 500-word blog post will do you justice, then think again. Want to know how to get consistent traffic to your blog, write posts that are longer and more in-depth. Think 1000 words or more. In fact, Google likes posts that are 2500 words. I stick to the 1000 to 1500 word blog post as I feel that they work with more audience more. This just means that you more opportunities to add more keywords to your posts which will help with your ranking.
In order to give quality posts to your readers, your blog needs to be a little longer. At least stick to the 1000 word blog post. This allows me to use my keywords about 6 to 8 times. I do not overuse it, I let it be natural. 
Submit your blogs to Bookmarking sites
There you have it, my secret on how to get consistent traffic to your blog. I also submit my URLs to these sites which help me get quality links to my site and it increases my page rank. Here are a few bookmarking sites that I use. 
Delicious 

Scoop.It

Pinterest

Twitter 
Want to know more of my secrets on how to get consistent traffic to your blog, we have a few more tips for you. 

PIN THIS TO YOUR BLOGGING TIP BOARD TO REFERENCE LATER. 
If you enjoyed our blog we would like to have you join our email list and receive weekly money-making tips, you can join now! And we would love to have you in on our Private Facebook page. The page is created to share your work, pitch your services and learn from other experienced bloggers! 
---
***We would like to note that this post and most posts on our blog may contain affiliate links. This means that if you purchase something that has an affiliate link, we will get a commission from it. Not all items recommended on our site are affiliate links. We only recommend items that we have used and tried. These items have brought us much success and we highly recommend them to you in order to be successful. Thank you for your trust!