Best Blogs For Women
Today, I am going to be sharing some of the top blogs for women that keep me inspired daily.
These are my favorite types of blogs to read as they inspire in my personal life as well in my career!
If you can not find any blogs to totally inspire and empower you that are written by women, then these lifestyle blogs for women will take you even further in life.
I am a female entrepreneur and I support other women entrepreneurs as much as I can!
And that's one of the main reasons I created this epic list of lifestyle blogs to follow this year especially if you are craving unique inspiration.
I am always sharing my top finds.
Just check out this amazing list of top female bloggers or this list of fierce female entrepreneurs to follow on Instagram!
Women bloggers tend to be more real, as they tend to share the ugly and the good, and I find them really inspiring.
I am a big believer in supporting other inspiring girl bosses!
From frugal living blogs, lifestyle blogs, travel-inspired blogs to entrepreneurial style blogs, you bet I am reading them!
I recently made a list most popular lifestyle blogs about career development.
So if you are looking for career blogs for women, you can read that too on our blog.
I love to read and learn, hence why I am always out there looking for successful lifestyle blogs to follow as they tend to offer the most value.
And I know you are here today because you feel the same.
Ready to find out who the best women's lifestyle blogs are?
Don't worry, we have an amazing list coming your way.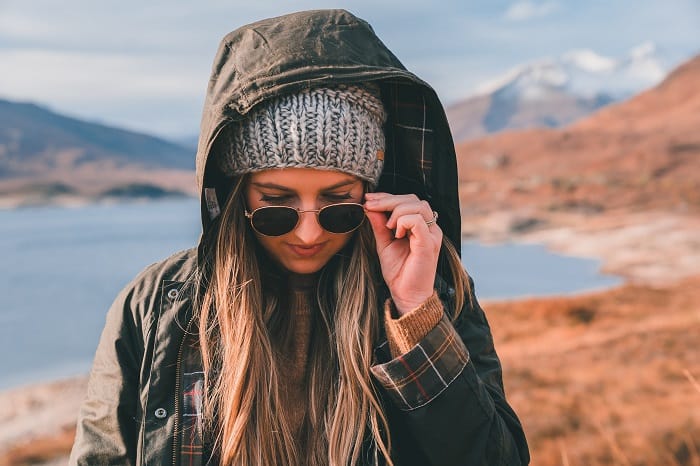 What Makes Them The Best Blogs for Women?
Women are totally inspiring, we can all agree on this.
If I can learn something from a specific post, or a specific blogger, or even get something inspiring from them, you know I will be reading that blog for years to come.
I tend to look for tips for growth or something useful that will grow me as a person whether personally or in my career.
Interesting blogs by women like thesem, truly do deserve to be on our list of the best blogs for women.
However, a blogger that may inspire me, might not do it for you.
We are going to be diverse and share the best women bloggers from different categories in the hopes you find one or two that may inspire you too.
If you are looking for blogs for creative women in business, look no further than those that we will be listed below.
And if you know a girl boss that deserves to be on our list of the best blogs for women, be sure to leave it in the comments.
If we agree, we will add them to our list.
Here is what we are going to feature today:
Unique Women's Lifestyle Blogs

Inspiring women bloggers with purpose

Blogs for women by women that actually inspire

Good blogs for women that really teach
We are so excited to share with you what we believe are the best blogs for women by women out there.
Remember, if we missed anything, do not hesitate to let us know in the comments below.
So what are the most popular women blogs in 2021?
Before we get started on our list of the top blogs for women, we did want you to follow us on Facebook for more awesome ideas on saving or making more money. You can also follow us on Instagram for more tips.
We also wanted to take the opportunity to let you know that we use Affiliate links on some of our blog posts. This means that we could make a commission if you click on an affiliate link and purchase something. Read our full disclosure and blog policy for more information.
What Are The Best Lifestyle Blogs for Women?
Finding the best lifestyle blogs will definitely depend on what you are into.
I believe some of the best blogs by women are those that you can take away from home and grow as a person.
A lot of the women blogs I tend to read do provide a lot of value and lessons that can help shape and inspire your own life.
And those are the types of blogs I tend to read and stick to.
My top blogs about women may not be your top.
So feel free to challenge me in the comments below and tell me which blog sites for women inspires you the most!
If you do share, ensure that:
They are the best blogs by

women

They focus on women lifestyle tips & advice

The blogger primarily blogs for ladies

And what makes them the best lifestyle blog for women
And then we consider adding them to the list.
But I am hoping you find my list of the top blogs for women to follow exciting and worth it.
We will try to break down the most people popular blogs for women that are guaranteed to be worth reading for inspiration.

Home and Lifestyle Blogs For Women That Are Inspiring
They are billions and billions of blogs out there in the blogosphere and finding just the right one can be challenging to say the least.
It is up to us to find blogs that inspire us, blogs that we can easily relate too and ones that can help us become a better us somehow.
As an individual, I like to connect with other like-minded people that I can respect and relate with. If not, then I might not get anything out of that particular blog or blogger.
I am a busy mom with multiple businesses and my time is extremely precious.
That's why I have a handful (maybe more) of good blogs for women that I read at least once a day just to get a little inspiration, encouragement and it is also my learning outlet.
Here is a list of creative blogs for ladies that will inspire you:

These lifestyle blogs are excellent for women that want a one-stop-shop for all their needs.
1. Lauren Conrad
Lauren Conrad is a celebrity that owns a popular lifestyle blog for young women.
She shares amazing tips on fashion, fitness, health, and a few career tips type blog posts that you can help boost your own career.
This is a general lifestyle blog so you will definitely get a bit of everything on her blog but it is well put together and her posts are worth a read if you have the time.
What can you get out of Lauren Conrad's blog?
Well this blog is definitely catered towards women, and it is filled with hundreds of useful tips you might want to know when it comes to beauty, traveling, career, managing a home and so much more.
She has one of the best blogs for young women I hope you get inspired as much as I did.
A few of my favorite blog posts from Lauren Conrad include:
How Do I break into the Fashion Industry
Ways To Spruce Up Your Small Space
2. A Girl in Progress
This is a lifestyle blog for women who are working on themselves, for themselves!
If you are not as perfect as the Instagram models you see online or the social media influencers out there, then A Girl in Progress is just the blog you need to read!
This blog will inspire, entertain and empower girls in progress everywhere — no matter where you may be on your journey.
It is the perfect blog for women that might need a little encouragement to get going in life. I have truly learned a thing or two by reading this amazing blog.
My favorite blog posts from A Girl in Progress:
Best Blogs For Women About Careers
If you are career-oriented and looking to change careers or looking for great tips about careers, then these blogs will definitely help you be more inspired.
I love any type of blog that talks about careers, teaching women about financial planning and how to be more independent.
I typically read these types of blogs every Monday morning to get a bit inspired for the week and I think it is good for my soul :)!
Here are a few blogs for women that blog about career tips:
1. The Everygirl
The Everygirl is my go-to blog about all things money and career.
If you want to learn more about how to handle money, the best way to grow your money, or maybe you simply have more questions on how to better save the money you already have, I can bet you that the Everygirl has a tip or two for you.
Please note they are a lifestyle blog but one of the bests I have seen that talk well about career tips.
If you are looking for tips on how to improve your life as a woman, then look no further than the Everygirl where they discuss these tips.
They are a very motivational blog and they work hard on inspiring other women.
What I am reading on the Everygirl blog:
2. Corporette
Corporette is a fashion and lifestyle blog for women lawyers, bankers, MBAs, consultants, and otherwise overachieving chicks who need to look professional but want to look fashionable.
This site was started by an amazing woman blogger, Kat Griffin back in 2008! She has done an amazing job growing this blog to what it is now.
As a woman that is always inspired by other entrepreneurs, I must say that Kat is one woman entrepreneur that you need to follow.
If you are looking for fashion tips for work, then this is the place to start!
What I am reading this week from some of these top women's lifestyle blogs such as the corporette:
Top Blogs For Women About Financial Tips
I highly believe that everyone should be financially responsible.
This means having a good credit score, purchasing a house if possible, and just having money in the account for everyday things.
Either way, learning all the tips and tricks for managing money is a good start.
Living paycheck to paycheck is never an ideal situation for anyone as anything can go wrong at any time. The more financially prepared you are, the better it is for you and anyone else involved!
Some of the best women blogs about financial tips are from moms!
1. The Financial Diet
The Financial diet is now my all-time favorite blog.
This personal finance lifestyle blog has it all! If you are looking for financial tips, you will find everything you need by visiting the Financial Diet blog.
A lot of blogs for women tend to impress me, but the Financial Diet definitely has taken "impress" to a whole new level and I learn something interesting every time I visit the site.
It is a personal finance blog and so a lot of the posts are related to money management.
If you are looking for blogs for ladies that talk most about money management, getting on that finance diet, or tips for saving, you have hit the jackpot with this one.
What I loved reading on the Financial Diet Blog:
A great tip from the Financial Diet blog:
View this post on Instagram
2. The Budget Mom
The budget mom is an amazing lifestyle blog for women looking for budgeting tips.
They provide you with simple, easy-to-follow solutions to help you budget your money, pay off debt, save more, and crush your financial goals.
They also provide you with the tools to start doing the things that matter most to you, on a budget that actually works! This blog is definitely for you if you are looking for budgeting solutions.
As a stay at home mom, life can become expensive as you cater to your little ones, and that's why I think the Budget Mom is the perfect blog for women and moms that are looking for budget inspiration.
What we are loving this week on The Budget Mom blog this week:
Top Travel Blogs For Women
1. Helene in Between
An amazing blog for women who love to travel is Helene in Between.
Helene and her husband decided that they wanted to travel the world but more specifically they wanted to see Europe.
With this in mind, they sold everything and moved to Heidelberg, Germany!
How crazy is that!
And the honest truth is that they had never visited Germany prior to this. Would you move to a whole new continent and country without first having to visit it?
That is just insane to me and her blog which documents her journey is just so amazing.
She is one of the most inspirational female bloggers on the planet!
So if you are looking for awesome blogs for ladies that help with solo-travel or couple travel, you will find a lot of amazing tips on here.
Here is where to get started if you want to learn more about Helene in Between:
View this post on Instagram
2. The Blonde Abroad
The Blonde Abroad is an award-winning solo female travel blog featuring travel tips, packing guides, videos, and photography from around the world.
If you are looking for tips about female travel, you will definitely find them here!
Kiki left her career in corporate wealth management to embark on a summer of soul searching that would change the course of her life forever.
This is one of the most popular blogs for women in the travel industry and you can expect to learn a lot about solo travel, lifestyle tips and so much more.
You definitely need to read the following posts:
Health & Fitness Blogs For Women
We all know how some women, including myself, love anything to do with health and fitness. And rightfully so! You should care about your health and your overall being.
Especially as you get older (hint hint: 30+)!
I suggest you find one or two of the best women's fitness blogs that you can indulge and fully follow to get the best results.
We all know how difficult keeping up with a work-out can be.
With that in mind, we would like to suggest a few health and fitness blogs for women that I totally love and enjoy following.
Mostly because they encourage healthy living as well as a lifestyle that I enjoy living by.
With this category, I feel like every woman has their own go-to blogger or influencer that they respect and follow. It's more of a personal choice with this one.
With that in mind, here are a few health and fitness blogs for women that I suggest you follow:
1. The Skinny Confidential
The Skinny Confidential is an amazing women's lifestyle blog, podcast, and brand managed by the lovely Lauryn Evarts Bosstick a lifestyle blogger that I truly admire.
It's perfect for the girl who wants to be the best version of herself, on her own terms!
Lauryn Evarts Bosstick has turned her passion for beauty, wellness, and no-censor advice into one of the most distinctive blogs online today, The Skinny Confidential.
Along with the blog, Lauryn released her own book, The Skinny Confidential Lifestyle Guide and a BODY GUIDE, which is a monthly subscription service that includes new workouts and meal plans.
The Skinny Confidential has been featured in top publications such as "SHAPE", Women's Health Magazine, SELF Magazine, The Gary Vee Show, People Magazine, and Who What Wear.
That's why it is ranked as one of the top blogs for women.
You can find Lauryn reading, writing, practicing Pilates, or spooning her two chihuahuas.
What I am reading from Skinny Confidential:
View this post on Instagram
The Best Mom Blogs by Mom Bloggers
Why do we love mom blogs? Because you can easily relate to them if you are a mom, they are sometimes so raw and they tell us exactly how it is!
They definitely do not hold back.
As a young busy mom, I love reading other mom blogs that can inspire me to do better with my own child, my business, and my time.
Time is so important to me and as busy moms, this seems to always escape us!
That is why reading awesome mom lifestyle blogs like these help me stay on track daily:
1. Savvy Sassy Moms
They are so many mom blogs out there that it makes it hard to choose the best mom blogs!
But I fell in love with this amazing mom blog and I made it my business to share it with you because I love my readers like this!
Savvy Sassy Moms is an online style magazine for moms. They have a wonderful team of contributors that work very hard to make their blog what it is right now!
Their blog aims to create well-crafted posts for busy moms to stay up-to-date on everything from parenting trends to fashion advice.
You will also find tips on throwing a baby shower to finding the coolest toys, picking a great family hotel to really making sense of all the crazy technology.
Reading right now from Savvy Sassy Moms:
How To Get The Best Photos While Traveling
The Best All-Inclusive Family Vacation
2. Little Miss Fearless
This is a personalized lifestyle blog that focuses on infertility, negative body image, working mom life, fashion, and a little bit of everything!
Amanda is a wonderful person and her blog is so inspiring!
She is a true fashion icon and her photo skills are perfection. I really wish I could take cool photos as she does!
With more than 63,000 followers on Instagram alone, you better believe that Amanda Sanchez is an amazing influencer!
The posts I am enjoying from this mom blogger:
10 Strategies That Have Made Instagram A Happy Place For Me
How I Stay Organized As A Busy Working Mom
Best Blogs For Women About Entrepreneurial
1. Melyssa Griffin
I am a huge fan of Melyssa Griffin and I can attest that she was a great inspiration for me when I first started my blog almost 3 years ago! Ooh, I can't believe it has been that long.
I owe a lot of what I learned in my blogging career to her, and now I am a proud owner of 4 other amazing online businesses.
She is such an inspiration! If you are looking to start an online business/ or blog, get yourself to her blog right away.
You will learn so much, so be prepared to be blown away.
If you are interested to know more about how Melyssa Griffin helped me with my online blogging career, you need to start here:
View this post on Instagram
2. Jenna Kutcher
Jenna is an expert at online marketing, a nerd when it comes to the numbers, and her obsession is teaching others how to make a living doing what they love!
If you have not come across the Jenna Kutcher Blog or the Jenna Kutcher Podcast, then you are totally and I mean totally missing out!
This amazing talented small-town Minnesota girl turned a $300 Craigslist camera into a seven-figure empire.
Blog posts I am enjoying from Jenna Kutcher:
Personal Development Blogs for

Women
Are you into personal development?
I personally love them and I had to look hard and long to find the best personal development blogs for women written by women!
So when I came across these personal development blogs, I had to share them with you.
1. Planning Mindfully
Have you ever thought of yourself as unorganized, lazy, or all over the place?
Do you ever think 'Why bother?' even though you yearn to consistently maintain a planner?
Planning Mindfully is here to introduce content that will help you finally get your life organized in the way you need.
The organization of my life is the key to my success as I run multiple businesses on the online platform and I have a daughter and a family to worry about.
That's why I look for the best blogs by women like Planning Mindfully, to help keep me in check.
You will find a lot of planner reviews and psychological techniques to change the way you think about keeping a planner and staying organized.
This is what I am reading from Planning Mindfully:
2. Put The Kettle On
Putting the kettle on is a form of self-care.
What is this blog about? It was designed to help you CREATE THE LIFE YOU LOVE with intentional living and discovery of the simple things life has to offer – so you can love life a little more.
With today's stresses, we tend to think a lot about what we hope to have in the future.
Like getting that promotion, renovating our kitchen, going on a dream trip, starting our own business, finding love (the list never ends).
Putting on the Kettle will help you to cherish all the great things you have in your life and give you the tools to discover new ways to make the most of your life in the present.
What Do I love from the Put The Kettle On:
The Importance of Self Love and Exercise to Help You Love Yourself
5 Easy Ways to Find Time in Your Busy Schedule
Women Blogs for Those in Their Twenties
For those lovely young women in their twenties, they are amazing blogs that you can read to enrich your lives.
I fell in love with these two bloggers that are an inspiration to women in their twenties.
They have done an amazing job inspiring women in their twenties and I figured they needed to be highlighted for a job well done.
If you are looking for the best women's blogs that target women in their twenties, these two should be on your list.
1. The Twenties Guide
This blog is dedicated to all the 20-something out there who are trying to make most of their wild, confusing but mostly exciting chapter of their lives.
The Twenties Guide is one of the best blogs for ladies in their 20s and if this is you, you need to check them out.
Twenty is such a fun age to be in my opinion.
If you are in your twenties and you are at a stage that you are trying to figure out things, then this is what you need to be reading today:
2. Advice from a Twenty-something
Advice from a 20 Something launched in July 2012 as a modern advice column written from an honest and down-to-earth point of view.
It is a space where twenty-somethings can feel reassured that they're not alone in what they're going through.
Amanda Holstein founded Advice from a 20 Something just after she had graduated from Emory University and was feeling totally lost in life.
She figured she couldn't be the only twenty-something going through such a difficult time, so she decided to create a resource for other women to come together and improve their lives while feeling empowered rather than intimidated.
It is definitely one of the best blogs for women in their twenties.
What we are loving from this blog:
Best Blogs For Women Over 50
We are not going from one extreme to the next, we promise.
We definitely wanted to include this category.
You are going to find plenty of blogs for young women as we have already shared some, but not a lot that represents this age group.
A lot of people think that the older generation are not technology savvy and therefore do not use the internet and so blogs are out of the question for them.
But you will be surprised at just how many blogs are out there for women over 50!
My favorite lifestyle blogs for women over 50 are:
1. Midlife Chic
Why did Nikki create Midlife Chic, a blog for women over 50?
She created Midlife Chic because a little while ago, amidst all the chaos of family and working life, she was beginning to feel like she'd lost her groove.
It's definitely one of the best female lifestyle blogs out there!
This inspiring lifestyle blog is for anyone else out there who is emerging from the baby years and looking forward to beginning a whole new chapter.
2. Viva Fifty
This amazing woman blog celebrates the life and the joy that midlife can entail. It is a bilingual blog that was started to empower other women in the same space!
What we are reading from Viva Fifty:
5 Simple Steps You Can Take Towards Being Happy
Are you really too old to pursue a new endeavor



What women's lifestyle blogs are you into and absolutely love?
And there you have it, a list of the most popular blogs for women! If we have left any out, please share with us below!
They are obviously thousands and if not millions of amazing blogs out there and we always looking to share and recognize them!
We support female entrepreneurs and we will continue to do so!
As I mentioned, if you know more popular women blogs, be sure to share them with us.
Some of the best female lifestyle blogs are hard to come by. The internet is full of information and weeding out the bad vs the good can become challenging.
I am confident that what we shared today are some of the best women's lifestyle blogs out there.
As well always, we are eager to hear your opinion!
So which of these creative blogs for women will you follow today?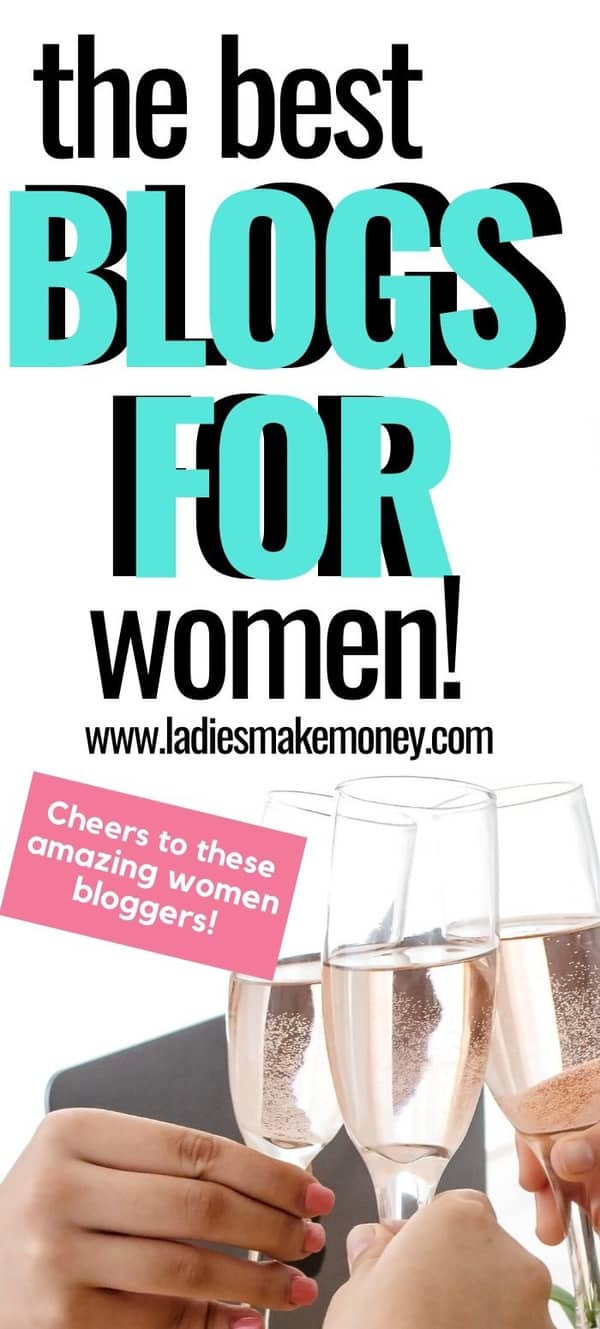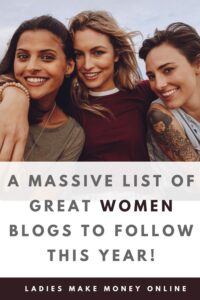 Read this next:
If you enjoyed our blog we would like to have you join our email list and receive weekly money-making tips, you can join now! Don't forget to like the Facebook page. The page is created to share your work, pitch your services and learn from other experienced bloggers!
---
***We would like to note that this post and most posts on our blog may contain affiliate links. This means that if you purchase something that has an affiliate link, we will get a commission from it. Not all items recommended on our site are affiliate links. We only recommend items that we have used and tried. These items have brought us much success and we highly recommend them to you in order to be successful. Thank you for your trust!
Creative Lifestyle Blogs For Women That You Need to READ THIS YEAR