Last Updated on February 27, 2017 by NandiNN
Did you know that you could make money online? Pinterest is where I am currently succeeding when it comes to monetizing my blog by using social media, thanks to this e-Book I grabbed two months ago. I went on a hunt/search to see how I could utilize my growing social media accounts and to see how I could benefit from it. And this is where Maven Comes in. It's the new tool 
on how to easily monetize your blog using social media! 
The CEO of Maven contacted me a while back wanting to collaborate with me as well as to tell me more about this amazing platform. And I wanted to share it with you as well as it is an amazing opportunity for bloggers of all niches to be able to make money online. 
Before we get started, we wanted to give you a little gift for reading this blog! Our e-book is such a hit with so many bloggers, that we wanted to give everyone the opportunity of getting a copy!
MAKE YOUR NEXT $1000 FROM YOUR BLOG WITH OUR NEW E-BOOK. USE PROMO "eBook10″ FOR LIMITED TIME AND GET IT FOR $10.00. BE WELL ON YOUR WAY TO MONETIZING YOUR BLOG TODAY! 

How to monetize your blog using social media as a platform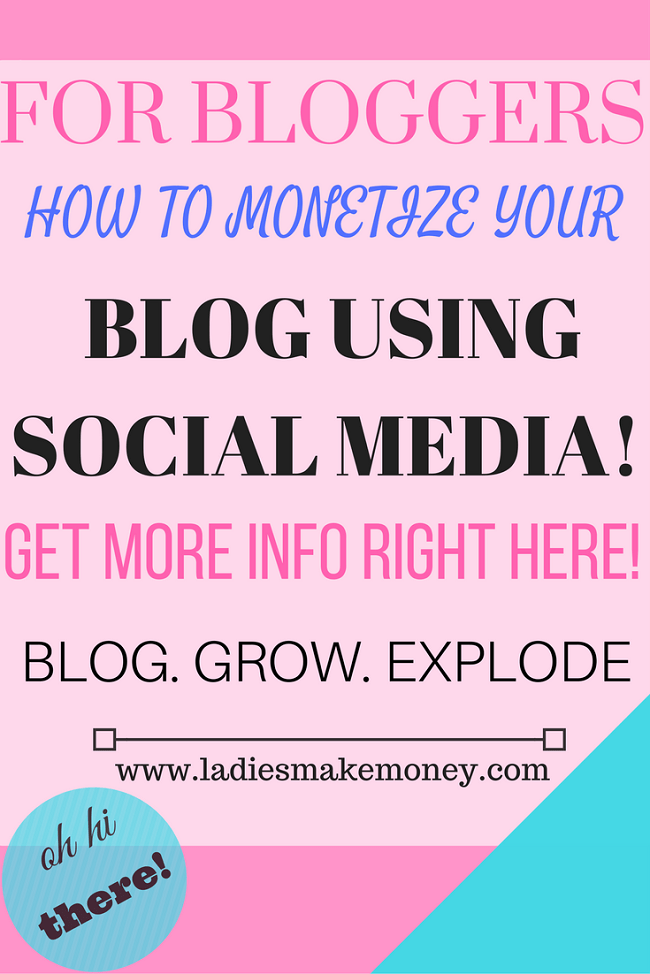 So what exactly is Maven?  It's a new platform similar to Pinterest, which allows you to curate boards of your favorite items and share it with your audience. The only difference is, you will be making money from this, meaning you get a commission if someone purchases from the link you referred! It's really amazing! Take a look at the platform below: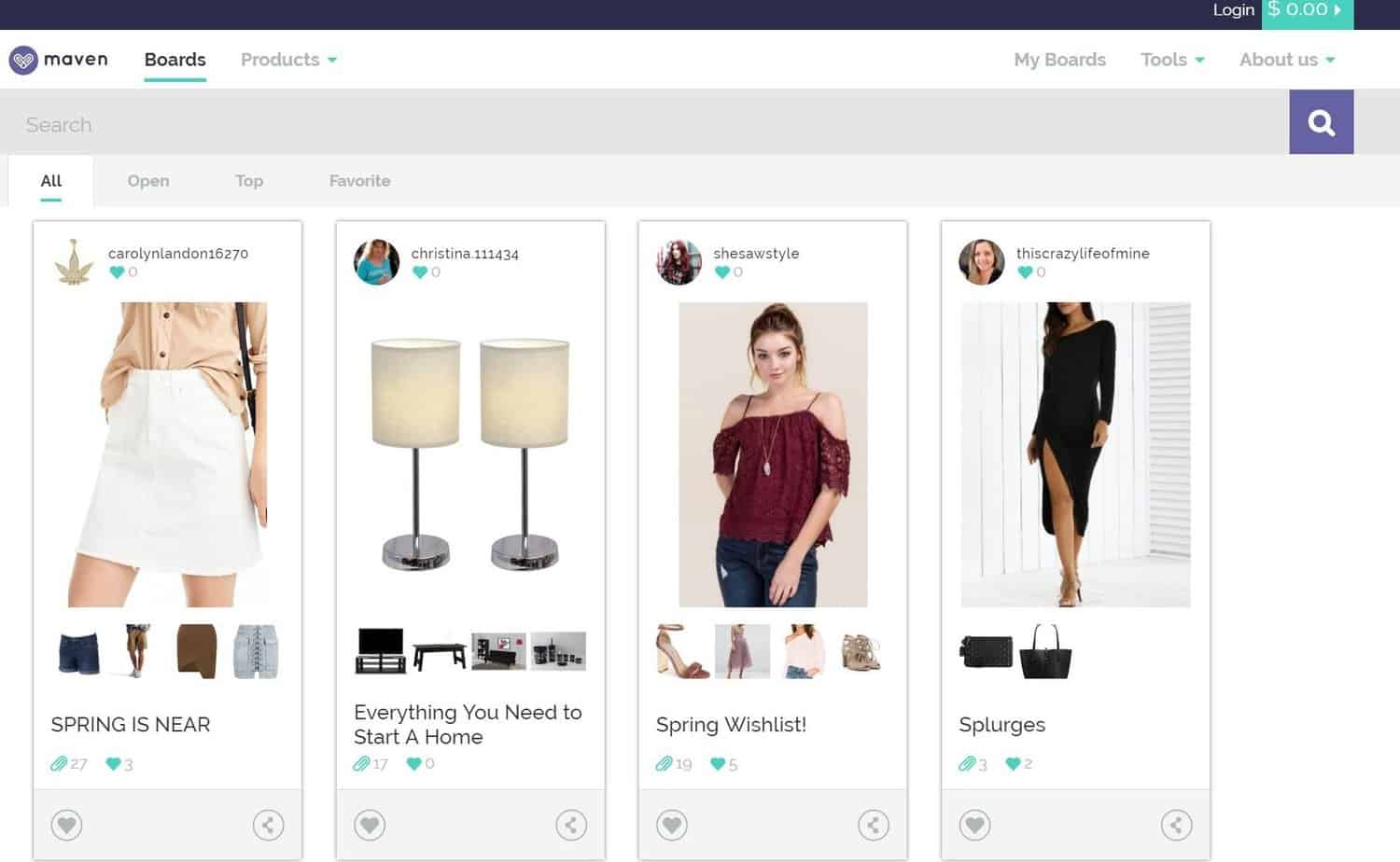 You might also like: How to boost your blog income with 7 strategies! 
WHO IS THIS PLATFORM GOOD FOR?
Bloggers
Big bloggers are already using this tool by creating creative product groupings and sharing them on boards. The boards are easily shared on your own blog and social media platforms to boost sales. This tool will simplify your process when it comes to sharing a board that you created for your products that you love. 
Direct Sales
Do you offer direct sales as a way to monetize your biz? You are able to create complementary boards displaying items from your networks right on the Maven platforms! This will grow your reach and revenue by so much more.
Pinterest Addicts
If you love Pinterest, you will love Maven! The only big difference is that you will get paid for the items you add tot he board. Maven designed its platform to be an earning machine to ensure you are making consistent profits from it. Pinterest power users create product boards on the maven platform to earn from the engagement.
Social Networkers
Are you a social media addict? Do you love to hang out on social media such as Instagram? Are you constantly commenting, following, liking and sharing content online? Why not get paid for your efforts? You know who you are! Maven allows you to earn from the actions you already love to do! Every interaction and every referral can result in money in your pocket.
Other individuals that might also benefit from this platforms include Etsy store owners, specialty shops, home decorators, DYI and crafters, personal shoppers, category experts and reviewers, fashionistas, and more!  Join Maven today to see if it's the right tool for you! 

Do your friends ask you for shopping advice?

Do you have an eye for online deals?

Are you proficient with social media?

Do you enjoy finding deals?

Would earning extra money help?

Are you interested in expanding your influence, gaining followers, and building your brand?
Since joining Maven just a few weeks ago, I am already hooked. The only difference is that I could be making some serious income with it! It's always a good thing to get paid for doing what you love. 
IT'S EASY TO GET ACCEPTED INTO MAVEN! 
Unlike other affiliate programs, this one is extremely easy to get into. This is extremely convenient for new bloggers that are getting rejected because their blogs are too new! If you are wondering if this is the right fit for you, then we suggest you join and see how it can help you? Start earning a regular income with Maven today! Bonus- You can refer other bloggers to join and you earn a commission too! 

YOU SIGNED UP, NOW WHAT?
Like everything else, don't just create and expect people to find you, tweet about your boards, share on Facebook, post it on Pinterest. create a blog to showcase your work! You need to constantly promote in order to grow and get an audience. Maven is really a tool that you can utilize to make money on all social media platforms! 
I was playing around on the platform and created a few boards. I will soon create one for my blog but right now this is what I came up with:
I like to know what to wear for when I do my webinars, attend events or meetings with clients! So I created a board dedicated to this! Check it out! 
Tell us below if you will be joining Maven! We would love to see your new boards. Please comment with your new creation below and we will check your work out! 
We have only used this platform for a short while, but we wanted to share with you how much we have made it to date! We are still learning, but this is good!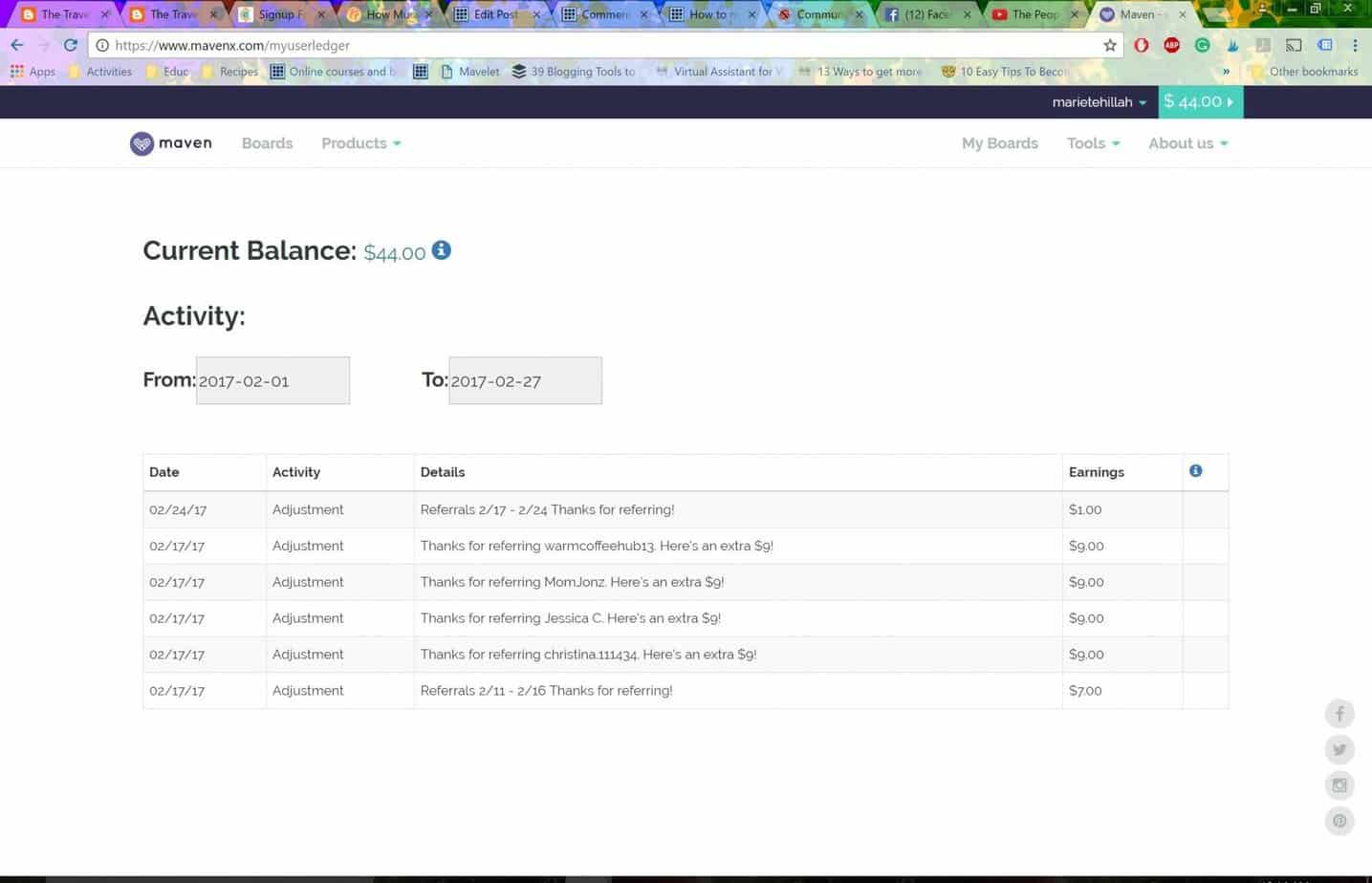 MAKE YOUR NEXT $1000 FROM YOUR BLOG WITH OUR NEW E-BOOK. USE PROMO "eBook10″ FOR LIMITED TIME AND GET IT FOR $10.00. BE WELL ON YOUR WAY TO MONETIZING YOUR BLOG TODAY! 
If you enjoyed our blog we would like to have you join our email list and receive weekly money-making tips, you can join now! Don't forget to join our Private Facebook page. The page is created to share your work, pitch your services and learn from other experienced bloggers!
---
***We would like to note that this post and most posts on our blog may contain affiliate links. This means that if you purchase something that has an affiliate link, we will get a commission from it. Not all items recommended on our site are affiliate links. We only recommend items that we have used and tried. These items have brought us much success and we highly recommend them to you in order to be successful. Thank you for your trust!