Last Updated on August 17, 2018 by NandiNN
You are here today because you are looking at different ways to make money from home using your blog. You don't want to waste too much time because we all know how precious time is. Your ideal situation would be to stay at home with your family or maybe pay off debt, or get away from that awful 9-5 job and just make a full -time income using your blog. This is why we love to increase our income with affiliate marketing. It gives us real passive income.
Before we get started on exactly how you can make money with Affiliate Marketing for beginners, we would love for you to join our growing Facebook group right here! You can also join our Pinterest group by scrolling to the bottom of this page! If you are looking for guest blogging opportunities or if you need a personal affordable coach to take you from A-Z, we can help you. Get all the juicy details right here! Have you seen our brand new shop! 
You've all probably heard all about affiliate marketing but how can you earn a full-time income with affiliate marketing? What strategies can you use to get income over and over again? How can you make this really work for you? I have read so many amazing income reports that claim to do well and are making a majority of their income with affiliate marketing. So we decided to dig deeper. 
If you are a new blogger and wondering how to make money with Affiliate Marketing for beginners, you are absolutely in the right place. 
If you do not already have a blog, I highly suggest starting one today! I earn a steady income on my blog every month and you can read more about this in my monthly online income reports. You can create your own blog here with my easy-to-use tutorial. You can start your blog for as low as $3.95 per month plus you get a free domain if you sign-up through my tutorial.
Also, I have a free How To Start A Blog email course that I recommend signing up for. 
This is one of the many ways to earn more money from home.
How can you make money with Affiliate Marketing?
What is the big deal with affiliate marketing and how can you make it work for you? So many amazing bloggers such as Michelle Schroeder from Making Sense of cents and Melyssa Griffin from Melyssagriffin.com are all making money using affiliate marketing. I was one of the lucky gals to take Michelle's Making Sense of Affiliate Marketing course where she shares her secret recipe for making a ton of money promoting Affiliate programs.
Go ahead and join the crowd. She really focuses on steps you must take to make money with Affiliate marketing for beginners. It is truly an amazing course especially if you are a blogger that is barely making any money with this side hustle. 
What is Affiliate Marketing? 
Affiliate marketing is a way of earning passive income byways of promoting other businesses products and services. For every sale you make with your special link, you earn a percentage of the income. Amazing right? 

How can you utilize affiliate links to make sales? 
You can promote links in several ways to get the most outcome for your efforts. You can include links to:
Your social media posts such as Facebook & Pinterest

Your side banners on your blog 

You can write a detailed blog post with a tutorial or review of the products you are promoting 

You can create an awesome YouTube video 

Send out a blast to your email subscribers 

Pin it to Pinterest and let it bring you income in the long run 
You might be interested in promoting:  MavenX.  It's a tool that was built for bloggers to support you by giving you an opportunity to monetize your relationships through your social networks and personal relationships. Sign up for FREE!  
These are the most effective ways to earn a full-time income with Affiliate Marketing. 
Am I really able to make it a full-time income?
Let me break it down for you. If you have a great product that you love and would highly recommend, I am guessing you can convert it really well. Let's that product sales for $80.00 and they offer a 40% commission on it, this means you can make at  $32 on each sale you are able to make. If you work hard to promote that particular affiliate link and maybe make it your goal to capture at least 100 sales per month, this could make you $3,200. 
Does this sound good or what? 
This sounds pretty good to me. If I have about 1 or 2 other products I can promote and make sales on, this can become my full-time gig in no time. The first step is deciding on what you consider your full-time income and work on increasing that income using affiliate marketing. Each affiliate commission varies from company to company and I recommend sticking with the big guns. Only recommend something that is worth it and you are not earning 2-4% per commission sale (unless it is Amazon and that is a totally different gig). 
You might like this: 8 Affiliate Programs that you should join to make money. 
How to earn a Full-time income with Affiliate Marketing:
Concentrate on writing blog posts on the 2-3 affiliates programs you really want to promote. I would suggest writing 1 blog per month around these programs. Using different angles. 

In your blog posts, mention how these programs have truly helped you and give concrete examples, including proof. 

Build trust among your readers so that they are able to purchase your recommendations 

Do not only include links to your posts expecting results, use graphics, banners, and charts to make it visual. Test and see what converts.  

Don't forget to include links in your email blasts. This is the best way to really make money. That's why we encourage you to

grow your email list.

The more subscribers you have, the more constant subscribers you get, the bigger your affiliate income. Most email providers do not accept links so be careful 

The best posts that convert well into sales are reviews and tutorials. Create more of these

Focus on creating quality blogs, concentrate on SEO so that they can organically  show up in search engines 

Do put at least one affiliate link per post if appropriate. This is a great strategy to increase your income with affiliate marketing.

Don't overdo Affiliate links
Here are a few of our posts that include affiliates: 
Resources and courses that will help you rock your affiliate sales:
Don't do the following if you want to earn income with Affiliate Marketing
Do not stuff links in every blog post especially if it does not relate 

Do NOT forget to mention you are using affiliate links you are promoting especially on social media

Do not post affiliate links on social media every time – play it up a little 

Do not use the same graphics every time to promote the same links or products, people will feel like they already clicked on it
We do highly recommend you take a course in affiliate marketing to increase your chances of making this more of a passive income outlet for your business. If making income with affiliate marketing is one of your goals, we recommend Michelle from Making Sense of Affiliate marketing as your go-to person to learn more. The course comes with a private Facebook where you can get feedback on your posts, promote links and it also includes a private Tribe on Tailwind to help promote your work. 
If you are thinking of starting your own blog to start making money from home. We have a full tutorial to help you get started "How to start a blog with that makes money"!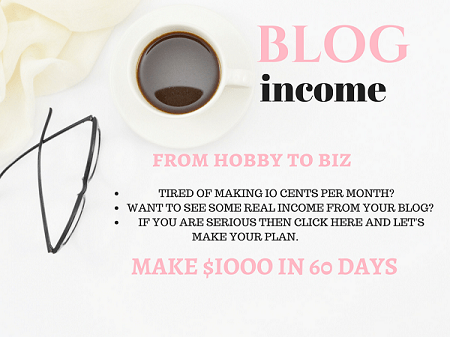 WANT TO MAKE YOUR NEXT 1K FROM YOUR BLOG IN THE NEXT 45-60 DAYS? THEN GET ALL THE DETAILS HERE! 
If you are ready to rock this year and earn a full-time income with affiliate marketing, take action today. If you are successful with affiliate marketing, share your stories with us below. And if you would like to start with this venture, tell us about it below! We want to hear from those that are earning a full-time income with affiliate marketing, how is it working out for you? 
DON'T FORGET TO PIN THIS.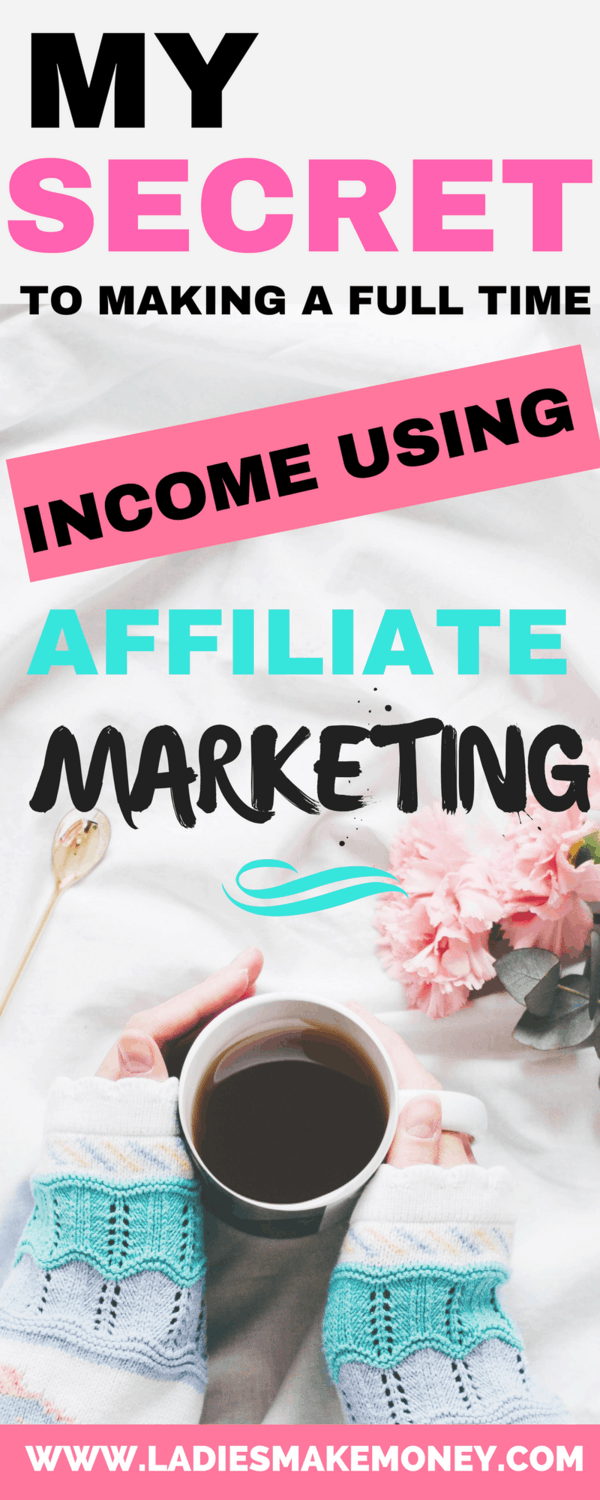 If you enjoyed our blog we would like to have you join our email list and receive weekly money-making tips, you can join now! Don't forget to join our Private Facebook page. The page is created to share your work, pitch your services and learn from other experienced bloggers!
---
***We would like to note that this post and most posts on our blog may contain affiliate links. This means that if you purchase something that has an affiliate link, we will get a commission from it. Not all items recommended on our site are affiliate links. We only recommend items that we have used and tried. These items have brought us much success and we highly recommend them to you in order to be successful. Thank you for your trust!