Last Updated on November 19, 2020 by NandiNN
How to interlink blog posts
If you are not doing internal linking for SEO purposes, then you are possibly leaving some great traffic on the table.
As your blog starts to grow and you start to add more and more posts, chances are readers won't see every single post you write.
I personally have over 350 blog posts on this blog alone and even when I revive old posts I sometimes miss out on other posts.
So why not make it easy for your readers to find related content by cross-linking it where appropriate.
SEO or search engine optimization is essential to your success if you want to really grow your blog.
It involves knowing exactly how to use great keywords, creating well-formatted content as well as properly using links to boost SEO juice throughout your blog.
It's a great idea to familiarize yourself with this SEO starter guide, straight from Google if you have no understanding of SEO.
You will notice how they stress the importance of link strategies.
Basically, when you link to another page on your site, you send link authority to that page.
And that's why every time I write a new blog post, I try to link to older related posts that may already be getting SEO love from Google.
In other words, internal linking for SEO should frequently be practiced.
So what is the best way to interlink for SEO?
Before we get started on this, if you are not part of my 30 Day Blogging Challenge, where we share some of the best tips to grow your blog and monetize for profit, you need to join today.
You can get the full details below: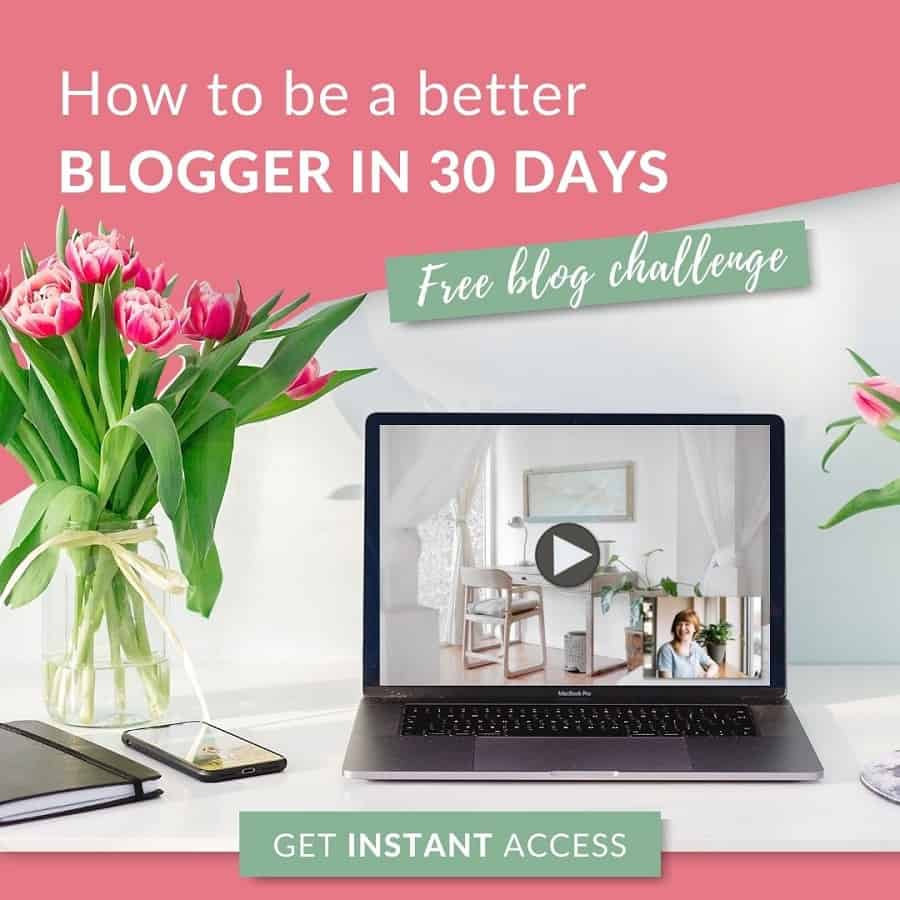 We are so glad that you are here today and before I get back on the topic at hand which is how to properly do internal linking for SEO, we would love for you to join our growing Facebook group right here! Be sure to give us a quick follow on Instagram as well!
We also wanted to take the opportunity to let you know that we use Affiliate links on some of our blog posts. This means that we could make a commission if you click on an affiliate link and purchase something. Please check out our full disclaimer and policy page here.
What is internal linking in SEO?
Basically, internal links are hyperlinks that point to pages on the same domain.
Meaning you can do a quick audit of your blog, find another blog post on your site and link it to another post on your blog (same domain) as long as it makes sense.
Whereas, external links, are links that link out to other blogs.
You can also find other blogs to link to on your post which can improve your SEO and ranking.
If you are really new to SEO, be sure to sign up for this free SEO course to get a little understanding of what you can do to improve your blog over time.
You will thank me later.
Let's explore the internal linking for SEO a little further (I want to ensure you understand how to properly do it)!
Say you blog about fashion, and you wrote a post about different sweaters to wear during the fall season.
You could link within that post to an older post where you talk about different shoes to wear during the fall season or a more specific post where you show examples of easy fall fashions for people that have no idea what to wear.
Do you see how this works?
We can look at another example.
Let's say you are a food blogger and you are sharing a new recipe for an amazing BLT tomato salad.
You could absolutely link to an older post where you shared how to cook bacon in the oven.
This is pretty easy stuff, right?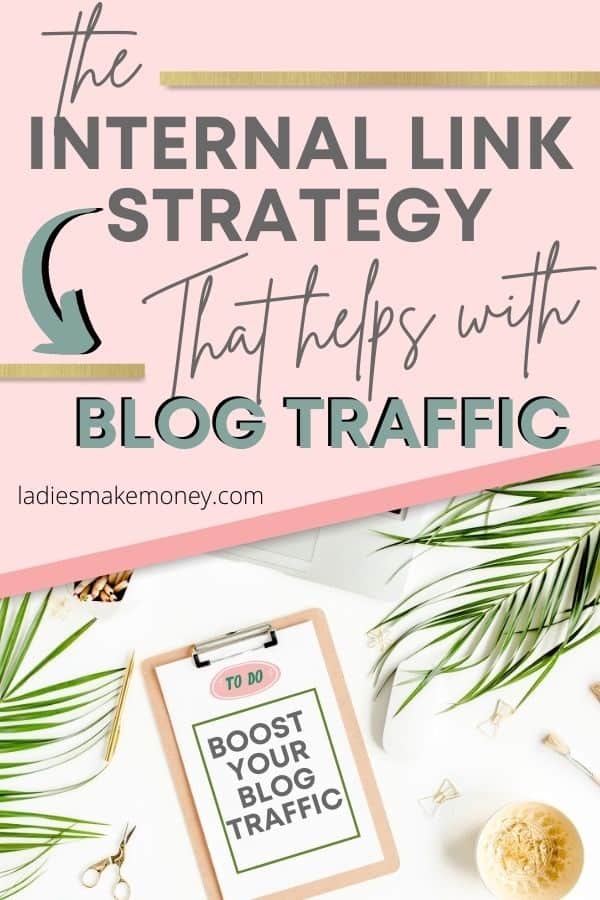 Why Are Internal Links Important for SEO?
The internal linking strategies I described above serves a few different purposes.
You are engaging your readers more with your content.
This gives them a chance to get to know you and your blog a little better as they move around your site clicking over to relevant content.
It also means you are getting more exposure to your ads and your page views will start to look better.
This also helps you with search engines, believe it or not.
Internal links help Google find, index and understand all of the pages on your site.
If you use internal linking strategically, they can send page authority (also known as PageRank) to important pages on your site.
In short: internal linking is the key for any site that wants higher rankings in Google.
Other reasons bloggers should be doing internal linking:
Google will easily keep track of how long readers stay on your site and if they click around to read more. This is an indication of the quality of your content and your blog. In other words, if you can get readers to stick around longer, it will help your blog rank higher in the search engines.

Let's not forget about the positive influence this has on your readers – remember user experience is extremely important. You're going out of your way to be helpful and share all sorts of great information with them. Not only does this allow your readers to get to know you better, but it also builds credibility and trust which is exactly what you want as a blogger.

Last but not least, the more pages you convince your readers to take a look at, the higher your chances that they will comment or share your links on social media. That, in turn, will help you broaden your reach and grow your audience.
Don't forget to sign up for this free SEO course today.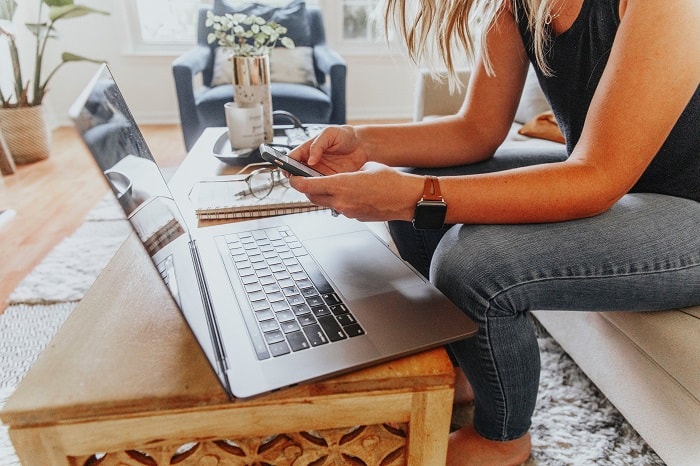 How to properly link to other pages or posts
The best way to properly interlink your content is to have lots of content ideally related to a particular theme.
For example, if you have a post about how to make Chicken Nuggets, Simple Chicken recipes, Baked Chicken Dinner options, etc.
You can link out to these for more additional content in case your readers want additional chicken recipe ideas.
I also enjoy creating topic cluster content to help with SEO.
This is an SEO strategy that focuses on topics rather than keywords, which means creating content around one central topic – referred to as the "pillar" page or post.
And it makes it easy to interlink to the different topics you have on your blog.
This strategy can really increase your blog traffic. You should try this.
When doing interlinking, don't forget to mix up your anchor texts.
Anchor text is the clickable text in a hyperlink.
In my examples above you could link your external link on the text that says Chicken Nuggets.
And if you have another Chicken post, you can use Best Chicken Nugget Recipe as your anchor text the next time.
Mix it up a little each time.
Use links that are natural for the reader and that makes sense.
This will prompt them to click around your site more and stay longer.
And lastly, make sure these links are "follow links".
PS: Remember to also focus on external linking. This is when you develop a marketing strategy to naturally gain backlinks for SEO.
I hope you enjoyed this post on how to properly do internal linking for SEO!
If you want more amazing ideas like these, including tips to grow your blog from zero to profit, be sure to sign up for our 30 Day Blogging Challenge to a better blog if you have not done so yet!

Related posts about SEO: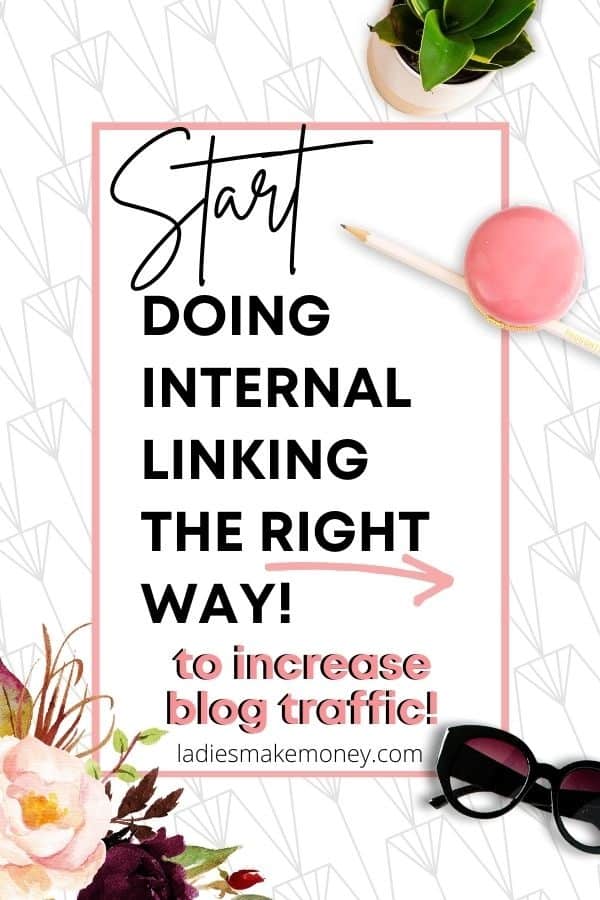 If you enjoyed our blog we would like to have you join our email list and receive weekly money-making tips, you can join now! Don't forget to join our Private Facebook page. The page is created to share your work, pitch your services, and learn from other experienced bloggers!
---
***We would like to note that this post and most posts on our blog may contain affiliate links. This means that if you purchase something that has an affiliate link, we will get a commission from it. Not all items recommended on our site are affiliate links. We only recommend items that we have used and tried. These items have brought us much success and we highly recommend them to you in order to be successful. Thank you for your trust!
Internal Linking For SEO – Boost Your Traffic & Engagement