Last Updated on May 11, 2021 by NandiNN
Ways to make money in summer
If you are looking for summer jobs that pay good money, or you are just looking for something to do over the summer for extra cash, check out this post.
We are going to share with you all our best tips on ways to make money over the summer.
Summer is the best time to take a break from your everyday economic involvements and just relax a little.
The weather is usually great, you get the chance to go to the beach, spend some time outside, go camping, or take that dream cooking class you've always wanted to take.
Nevertheless, for you, this might be a good time to make some money on the side.
For this reason, we are going to share some of the best well-paying creative summer jobs you could try this year for extra cash.
If this sounds exciting to you, then grab a pen and paper and take some much-needed notes.
Don't forget to grab this monthly income task list which is totally handy for those looking for the best ways to make money during summer.
The monthly income task list is totally free and you can grab it today to keep track of your income!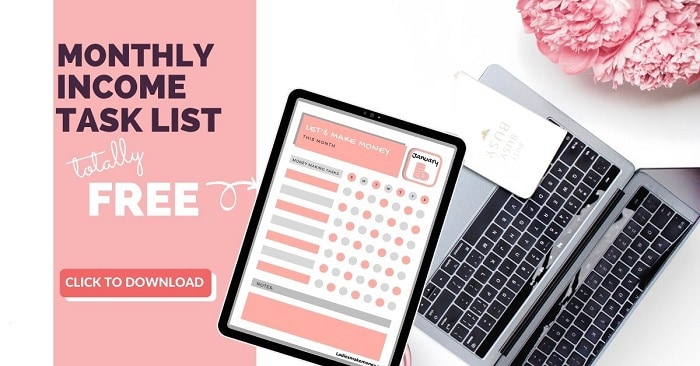 So what is a good summer job?
Summer might not be here just yet as I write this post, but you have to be prepared as well as to weigh your options.
Whether you are looking for good summer jobs for college students or for yourself, we are going to give you an epic list of the best summer side hustles!
We are here to answer all your burning questions as we listen to our readers:
How much money can you make in a summer job?

What is the highest paying summer job?

What is the best summer job?

What summer jobs pay the most?
As always, finding the perfect work opportunity for yourself should be your top priority.
And we know with good weather, some of you would rather be outside enjoying than working a stressful 9-5 job.
I get it.
That's why finding the best high paying summer jobs was also our priority for you.
Before we get started on summer jobs that pay well, we would love for you to like our growing Facebook page right here! Be sure to follow us on Instagram here.
We also wanted to take the opportunity to let you know that we use Affiliate links on some of our blog posts. This means that we could make a commission if you click on an affiliate link and purchase something. Read our full disclosure and blog policy for more information.
Reasons for looking into summer side hustles
They are so many reasons you or someone you know might need a good-paying summer job.
Personally, when my 21-year-old college brother asked me to help him look for some summer jobs that pay well, I was on it.
I love doing research and I wanted to give the best possible options out there for earning a decent amount of money during summer.
Are you looking for a summer job as well?
Here are some reasons for you to consider getting a summer job for cash:
You are a college student that needs extra cash

You are saving up to buy something

You want to finally tackle some debt

You are trying to build an emergency fund for yourself or your family

You want to keep busy and be productive over the summer
Whatever your reasons are, I think it's great that you are here looking for a summer side hustle to make extra cash.
Taking the first step in the right direction takes a lot of gut.
If you are looking for ideas for summer jobs, this is the best list yet!
We are going to share a lot of different ways to make money over the summer so grab that pen and paper we asked you to grab earlier on as it will come in handy now.
We are sharing what we consider some of the best summer jobs pay well!
Expect tips that will help you make $200 fast or tips for those wanting to make an extra $500 a month this summer.
If you are ready to find more ways to make money during the summer, let's get started.
Here Is A List of The Best Paying Summer Jobs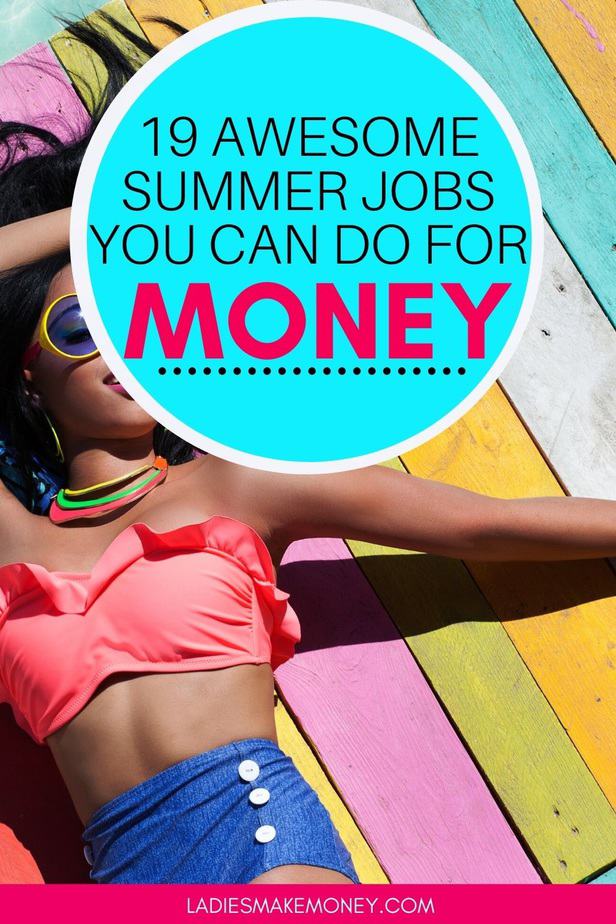 1. Get Paid to Write Articles from Home
If you have time this summer and you are looking for ways to make extra money, I would definitely consider getting paid to write articles from home.
It is one of the best paying summer jobs you could ever have as it requires little to no effort whatsoever.
What if you are not sure what to write about to actually make money?
If you are just not sure what it truly entails to become a successful freelance writer, you can go ahead and read this detailed blog post packed with awesome writing niches and ideas that you can get paid for.
Many professional freelancers are making a full-time income writing articles from home this summer and you can be one of them easily.
If you are seriously thinking of getting a summer side hustle to make quick cash, definitely consider writing for money.
You can absolutely do it and make a little extra on the side.
Not sure how to get started?
I suggest you take a look at these freelance writing jobs.
Go ahead and jumpstart your freelance writing career by signing up right here. It's perfect for those looking for ways to make money during summer!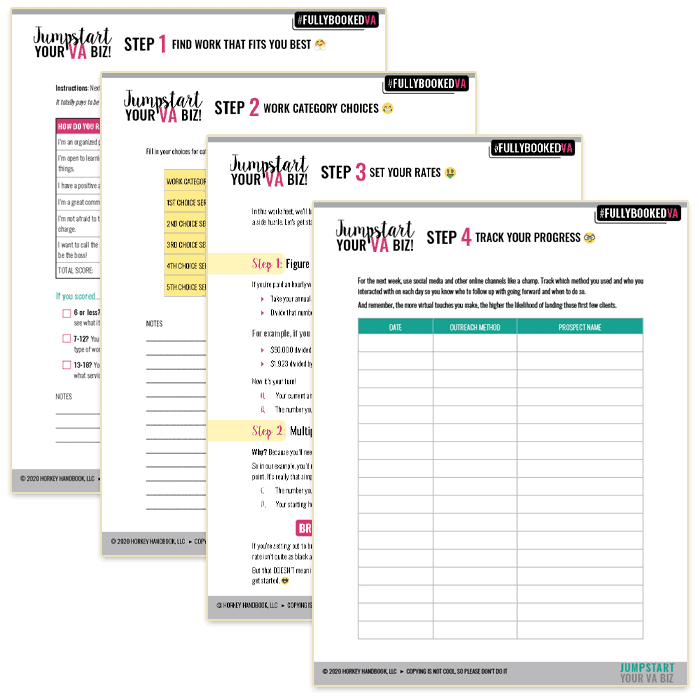 2. Get Paid to Read this Summer
Did you know that you could get paid to read?
If you enjoy reading and you are looking for the perfect high paying summer jobs for adults, then you should look into proofreading.
You can literally get paid for correcting grammar and silly spelling mistakes.
When it is way too hot outside like it was the other day, I spent my afternoon reading. Can you imagine getting paid for doing this?
Caitlin Pyle who I love and admire was able to make over $43, 000 in her first year as a proofreader part-time!
Proofreading is definitely the best paying summer job as it can definitely be done in your spare time.
Read my review here, where I share exactly how to make over $40, 000 a year as a proofreader!
3. Consider Starting Your Own Money-Making Blog this Summer
If you are looking for summer jobs that pay well, then starting a blog should be on your list.
Blogs are extremely profitable and they can make some good money months after months if done correctly.
I have 4 blogs myself and one of them earns me a whopping $4000 every single month and it is in the wedding industry.
There is definitely good money to be made with a blog.
If you are new to blogging, consider starting one today for as low as $3.95 per month with Siteground.
A detailed tutorial on how to get started building a blog can be found here!
In the very first year of starting my blog, I was able to earn over $3,000 per month in extra cash on top of my day job as a beginner who started with little to NO experience.
Honestly, blogging is one of the best ways to ways to make money during the summer.
Feel free to join this FREE 7-day e-mail course here where I share my personal experience and teach beginners how to start a profitable blog all from scratch.
Once you start and you get comfortable, be sure to grab my book "Blog Income Strategies Simplified" where I share over 65 ways to make $5000 per month blogging!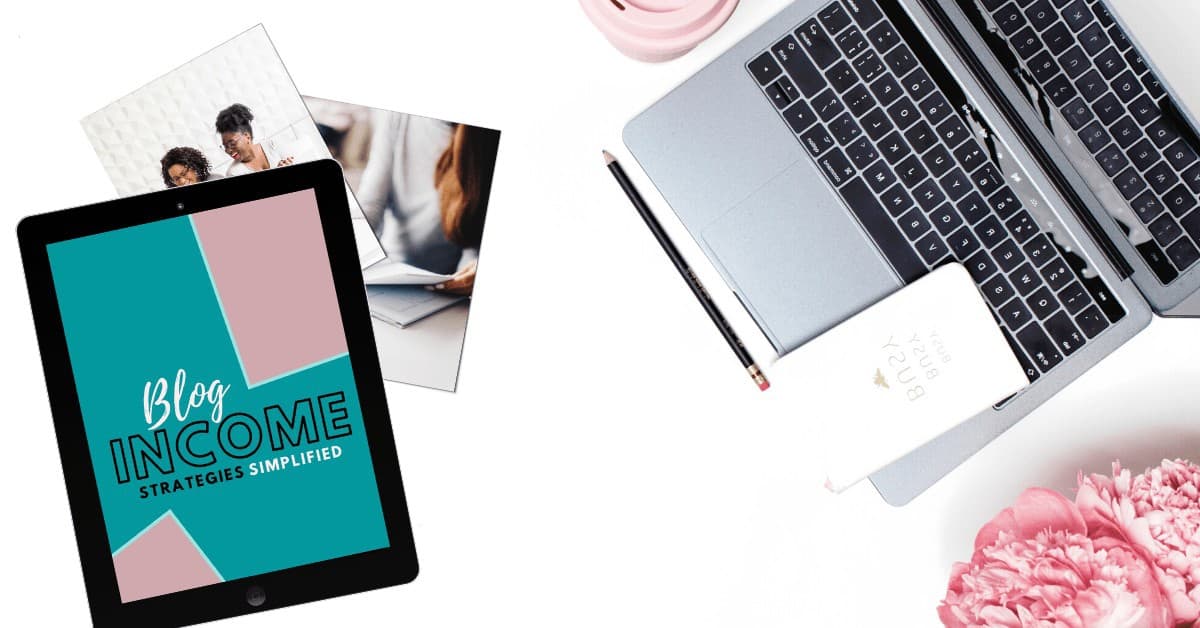 4. Consider Tutoring Someone
If you have expertise in a particular field, tutoring people this summer could earn you some money especially if you are a student.
Find tutoring opportunities online or advertise your services on social media.
Take your time to search for these opportunities and find one that suits you.
High-demand tutoring opportunities like math and sciences pay well.
As a bonus, you get to enjoy your passion and earn from it.
5. Teach Kids to Swim this Summer for Cash
They are so many ways to make money in summer, but I think teaching kids to swim is an amazing job for good weather!
Holidays are a good time to make money through kids.
One on-demand summer service is swimming classes for kids and the job is often considered only seasonal.
All you need is certification as a swimming instructor.
With your credential, all you need is a client or two to help teach them how to swim. Many parents are willing to pay a lot for their kids to learn to swim.
This summer opportunity will definitely be great for you. Besides, you could create a big customer base and develop a summer weekend side hustle out of it.
6. Be a Tour Guide
This summer job is a good idea if you are able to attract a lot of visitors over the summer months.
Sites like Indeed usually advertise tour guide opportunities.
Your tours could be in the form of walks, bus tours, and cycling around the town.
Remember that you need to have a decent amount of knowledge and understanding of the city before you begin. Moreover, it makes it easy for you to answer questions from your clients.
The benefits of being a tour guide apart from the money include knowing your city better, meeting new people, and the exercise you will get.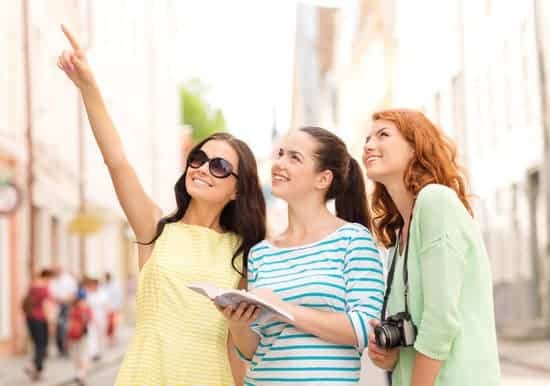 7. Offer Reviewing Services
Writing is a profound service in the online marketplace these days.
There are many good and many bad writing services out there, so be sure to go for the good ones.
You can turn these disparities in the market into a money-making summer gig by working as a reviewer.
Just like proofreading, a reviewer is an on-demand high paying summer job.
People do not want to be sitting down reviewing and editing.
If you can offer your services, you can make great money over the summer.
A review of the essay writing services website is a good place for you to work full-time or part-time during your summer break.
8. Practice Summer Camp Counselling
If you are ready to make money this summer, I really suggest working at a summer camp.
They offer some of the best jobs.
Counselling is a big opportunity on and off holidays. Finding a spot to do your counselling services can be challenging, but it is doable.
If you are in the United States, search for these opportunities on the American Camp Association.
Also, advertise your services online through social media, email lists, job boards, and professional social networks like LinkedIn.
Moreover, attend job affairs to network and find out opportunities in the summer.
9. Become an Airbnb Host
Some of the best high paying summer jobs are those found in the hospitality industry.
For some years now, Airbnb has become a hot way to make money on the sides.
Starting an Airbnb business requires you have an extra room, which you could rent out to someone else. I have seen people buy homes before they can even try Airbnb with their extra available rooms.
Please, start with that small room and get a small Airbnb network of customers before you consider buying a house.
Do some intensive research if you are considering making extra money using Airbnb!
Find out how much you can potentially make with Airbnb right here!
Airbnb is one of the best summer jobs that pay well in my opinion!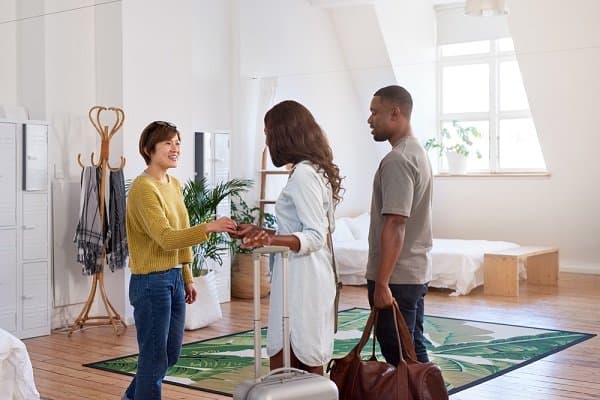 10. Get A Summer Job Pet Sitting
If you are good with cats and dogs, you may be what some people need on a summer break.
I am always looking for the best opportunity to make easy money this summer and pet sittings couldn't get much easier.
Pet sitting is merely taking care of someone's pet when then the owner is away.
In case you are wondering where to get such job opportunities, the internet has you covered.
I really love to use and highly recommend Rover for pet-sitting or dog walking!
You can start by searching for pet sitting opportunities in your area as well.
Websites like Fetch! Pet Care usually has opportunities for pet sitters.
This opportunity is excellent especially for those that live within the site's marketplace.
You can also go professional with your pet sitting business through platforms like NAPPS.
Also, the National Association of Professional Pet Sitters, NAPPS, offers an online certification course for pet sitters.
Dog walking is not only one of the best summer jobs but you can do it almost all year round.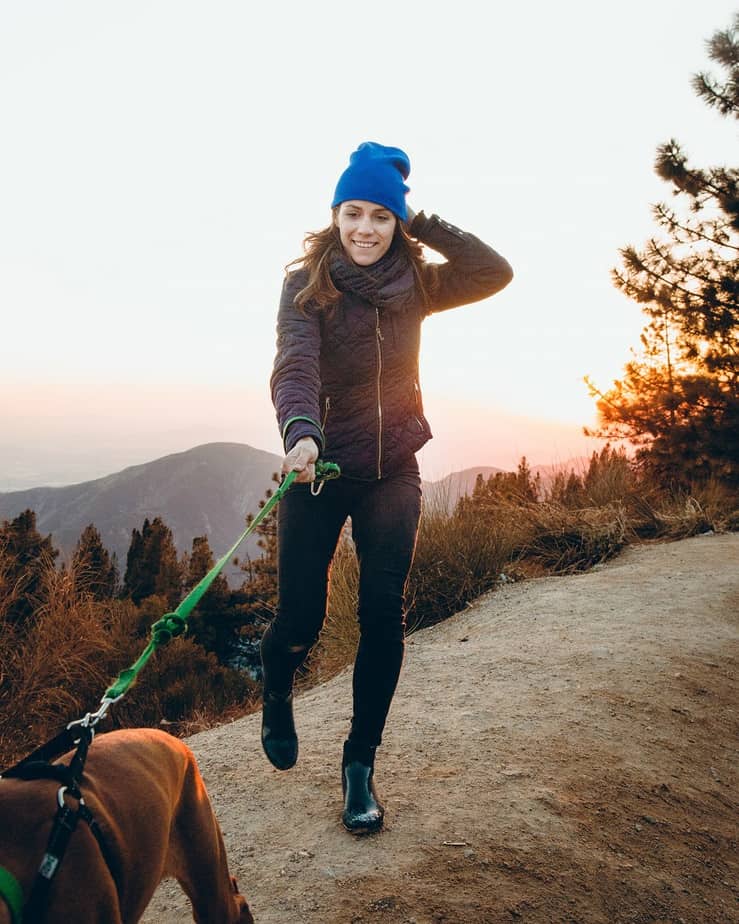 11. Deliver for DoorDash
With so many great ways to make extra money this summer, you will be well on your way to a bigger bank account if you tried one or two of these summer side hustles.
Over the summer, I find that fewer people are cooking at home and more people are either going out to restaurants or ordering in.
I know for sure I frequently use the DoorDash app to have food delivered to me. How much can you make delivering for DoorDash?
Your pay will depend on a few different things such as the time of day, the distance and other things when it comes to delivering.
If you are looking for summer jobs that pay well, I suggest you look into ways to make money with DoorDash today!
DoorDash has become extremely popular and is now available in over 4000 cities across Australia, Canada, and the USA.
This alone makes it one of the best places to find a summer job if you are looking to make extra money.
So if you are ready to make money this summer, apply for DoorDash here!
12. Offer Freelance Writing Service
Similar to getting paid to write from home, freelance writing services are also an area to explore this summer if you are looking to make extra money.
The internet keeps growing every day and will probably continue to grow.
There is an increasing need for digital marketing in the disguise of content marketing.
If you find that you enjoy writing and that you could write for a living, then you could offer writing services to multiple clients.
You could also offer your freelance writing services and work as an academic writer.
All you need is an excellent ability to write.
Moreover, learn the different academic writing formats out there such as APA, Harvard, MLA, and Chicago, among others.
You could find freelance writing opportunities by searching for a list of the best writing services online and apply for a job as a writer.
If you are not sure if this is the way for you to make that extra money, I invite you to check out how this amazing entrepreneur was able to make over $500 in the first month of becoming a freelance writer.
Freelance writing is one of the best summer jobs that pay extremely well and we urge you to give it a try today!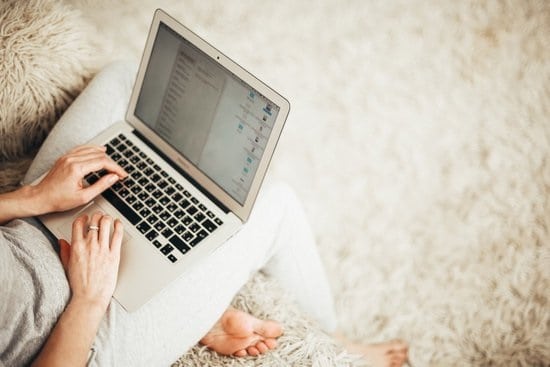 13. Become a gardener for hire
If you have impressive gardening skills, then you could put your skills to work during the summer and get paid for it.
Whether people are on holiday or they are just trying to enjoy the summertime, some may need a real break and need someone tending to their garden occasionally.
I know for one I have needed basic grass trimmings around the yard and over the summer, it is just the last thing on my to-do list.
If you are looking for summer jobs that pay well and you can offer gardening or basic yard work services, then take advantage of this opportunity.
Posting your services around your neighbourhood is a great place to start if you want people to hire you.
You can also become a tasker today to find odd gardening jobs!
14. Become a fitness instructor
Some of the top-paying summer jobs are those that make people feel good about themselves.
If you are a fitness freak, then here is a chance to keep fit and instruct on fitness during the summer.
And the best part is that you can get paid for it!
All you may need is certification as a fitness coach in things such as Zumba, Jazzercise, and Yoga.
If a fun summer job is what you are in need of, I don't see how you can go wrong with Zumba!
What follows is an opportunity to work as a fitness instructor at your nearest gym, fitness companies, or fitness shows.
People love to look good and this opportunity is one not to be missed.
A good reputation can turn your small class into a full-time hustle easily.
15. Get Paid to Lose Weight This Summer
If you are looking for a few good summer jobs that pay well, then getting paid to lose weight, should be on your raider!
Are you planning to work out and keep fit this summer?
Then you will need an amazing app like HealthyWage to motivate you and help you stay on track.
It is really one of the best ways to make money in the summer months!
HealthyWage is a website that was designed to help people like you lose weight by encouraging and motivating you to reach your weight loss goals.
So if you are looking for summer jobs that pay well while staying fit, then be sure to apply for
HealthyWage today!
16. Get Paid for Your Opinion this Summer
Are you looking to make easy money this summer? I am sure you are because you are here reading this.
Then you should really consider getting paid for your opinion.
This amazing side job is perfect for anyone that is looking for a great summer job that pays you for little effort.
After all, it is summer, the less you can do, the better.
If you sign up for multiple opinions and survey sites, you can easily make a lot of money this summer.
My favourite sites for making money in terms of sharing my opinion are Survey Junkie and or Survey Rewardz!
What sort of opinions will you be sharing?
Basically, brands and companies are frequently looking for your honest opinion when it comes to using their services and products.
This gives them a clear indication of what the public thinks of their products and whether they should scrap it, create different products or keep them going.
You can also try out Opinion Outpost if you are really serious about your potential of making $200 a day fast.
If you are looking for ways to make money over the summer, then give this side hustle a try!
17. Make Money Over The summer Selling Printables
Are you looking for ways to make money over the summer?
If you are here to find the best summer jobs that pay well, then you might be interested in making money selling Printables.
I have recently started to make my own printables that I now sell, and I am excited about what will happen.
Check out our printable store here!
Sarah Titus was able to make over $2 Million a year selling Printables.
She is definitely more advanced than most, but if she can do it, you can too!
Watch the video below to see exactly how a stay-at-home mom was able to make over $6K+ per month selling Printables!
As you can see, if you are wondering what the best summer jobs that pay well are, I think selling printables is it!
I learned everything I know about making printables from Suzi!
She even gives you ideas about what you can make as printables to sell, how to sell them and how to promote them.
It is the best summer side hustle out there!
Related: My Honest Review of Printables By Number by Suzi
18. Make Money in Summer Transcribing Anywhere
If you are wondering how to make a lot of money over the summer, you should consider Transcribing!
Not sure what Transcribing entails?
Have you ever heard of people who are hired to listen to audio files such as podcasts and then they type out/ or write out what they hear?
This is typically known as transcribing an audio file!
You typically get a lot of jobs like these from YouTubers, Podcasters or people that work with audio files!
If you are not sure if this is something you want to get into, I highly suggest that you sign up for this free transcribe training.
Can you make money transcribing?
The pay can be anywhere between $15 and $25 per hour if you land great transcribing jobs.
Read this if you are still looking for more legitimate ways to make money online over the summer!
19. Make Money This Summer Flipping Blogs
If you have never tried blog flipping, you might want to start this summer.
In fact, I personally bought a blog that I am going to do some work on and flip for a profit next summer!
I bought it for about $500 and I am hoping to flip it for $10,000 +.
It will really depend on how much work I put into it.
Not sure what blog flipping is and how can you use it to make money this summer?
If you are familiar with what house flipping is, flipping a blog works the exact same way.
Blog flipping is when you purchase or start a new blog and then you sell it or (flip it) for a profit.
If you are wondering how to make a lot of money over the summer flipping blogs, join the Blog Flipping Masterclass today.
Chelsea has sold over $300,000 worth of websites so you are in good hands!
You will learn the following:
How To Launch Your Blog As A Business Worthy Of A High Ticket Price

How To Professionally Brand Your Blog (On A Budget!)

How To Market Your Blog & Generate Traffic On Auto-Pilot

How To Monetize Your Blog In Multiple Ways At Once

How To Prep Your Blog For Sale
And so much more.
If you are here looking for summer money-making ideas that are profitable, join the Blog Flipping Masterclass today!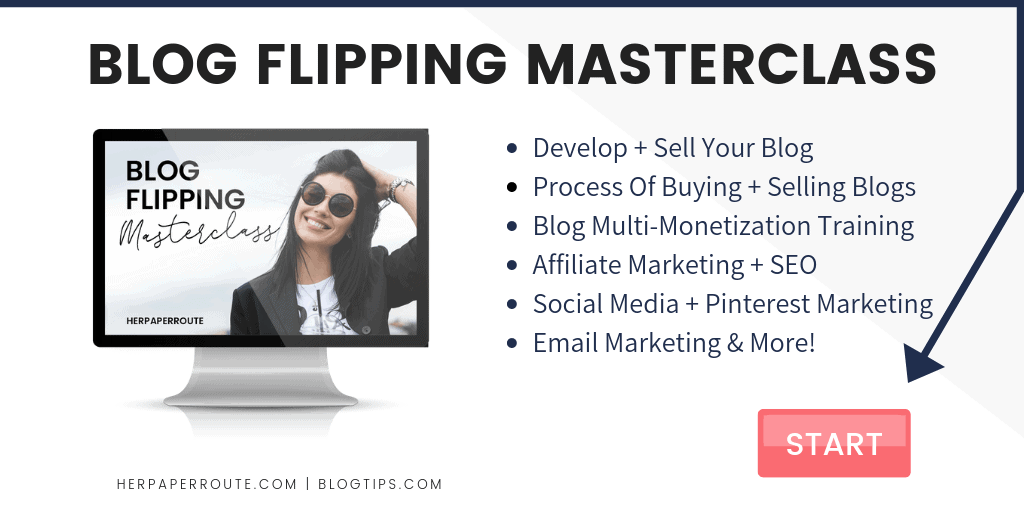 There is a lot you can do these days to make money during the summer.
The above list of summer job opportunities should get you started. Find one that you admire and keep yourself occupied and earning during the summer.
Check out more summer jobs that pay well here:
We have shared a lot of amazing tips on how to make money over the summer, but here is a summary including more ideas:
We hope you enjoyed our list of easy summer jobs that pay well!
And if you did, we want to hear all about it. Leave us a comment below on your progress.
Don't forget to document your progress here with this free income tracker!
Read next: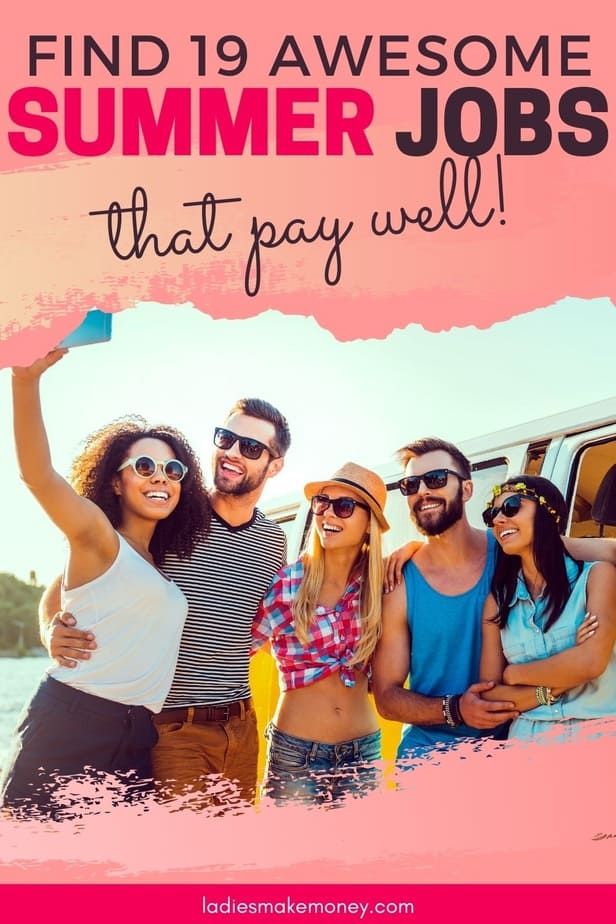 If you enjoyed our blog we would like to have you join our email list and receive weekly money-making tips, you can join now! Don't forget to like the Facebook page. The page is created to share your work, pitch your services and learn from other experienced bloggers!
---
***We would like to note that this post and most posts on our blog may contain affiliate links. This means that if you purchase something that has an affiliate link, we will get a commission from it. Not all items recommended on our site are affiliate links. We only recommend items that we have used and tried. These items have brought us much success and we highly recommend them to you in order to be successful. Thank you for your trust!
19 Fantastic Summer Jobs That Pay Well In 2020 That You Should Try