Last Updated on
As you know Ladies Make Money online was created as an online community to help women like you find ways to make money. What better is there than to make money online blogging? You will find many tutorials on this teaching you how to make money online blogging. As a blogger, having goals and targets broken down into small to do lists, is more manageable than just jumping right in.
Are you a beginner blogger, looking for ways to make money online blogging? Or are you a pro blogger that is just not getting the results you need? Either way, we are going to show the steps you should be taking to make money online from your blog.
Before we get started on how to make money online blogging, we would love for you to join our growing Facebook group right here! You can also join our Pinterest group by scrolling to the bottom of this page! If you are looking for guest blogging opportunities or if you need a personal affordable coach to take you from A-Z, we can help you. Get all the juicy details right here! Have you seen our brand new shop! 
Types of Blogs that Make Money
They are a few blogs out there that are just designed to make money online blogging. They are crazy demand for these types of blogs, and people are investing in them. The types of blogs that make money include: 
Personal Finance blogs like this one
Fashion and Beauty
DIY and Crafts 
Entertainment like – BuzzFeed
Make Money Online  – Those that talk about Blogging – Like this one as well
Lifestyle Bloggers
Health and Fitness
If you blog in these niches, you have overcome half the battle. This doesn't mean other blogs do not make money. It's just that these are the types of blogs that make money with little effort.
If you are planning on starting your own blog to make money, sign up for our FREE 7-day blogging course.
How to Make Money Online Blogging Fast
There are no fast ways of making money blogging fast. If you want fast and quick results, you might just end up failing. However, it shouldn't take you 5 years either to get results. If it does, you should be revising your strategies.
You need a system put in place for your business that will help in the process of making money with a blog.
Related: 
How to Make Money Blogging for Beginners
As a beginner blogger, you should concentrate on setting up a strong platform for your brand and blog. Then you should look into creating amazing content that is really valuable and properly SEOed. From here, market, market, and market your new blog. 
Here are 5 things you should absolutely be focussing on to make money online blogging. These are crucial steps for success. 
LIST BUILDING
The first thing we are doing that is helping us make money online with our blog is to create an email list full of amazing and engaged followers that will purchase our future products or click through to our affiliate links.
This list is very targeted to people that are truly interested in learning from us and are also interested in using our products. If you are not targeting people on your email list, you will have a hard time monetizing your blog.
Be strategic about the people that join your list. Convert kit and lead pages has made our list building experience extremely seamless. We are currently adding about 25 people to our list per day without really promoting.
When we promote it, we can easily add about 35 people a day. An email list is the best way to make money online blogging.
An alternative to growing your following could be to use this amazing app that is guaranteed to boost your subscribers and following in no time. 
LEARNING FROM OUR MENTORS
Our second focus is putting our time and energy into learning. We are not here to spend years learning from our mistakes. We are learning from those that have made the mistakes and figured this whole blogging thing out in terms of what works and what does not.
This is how we were able to get over 12,000 page views in just 3 months and it keeps going up. We were also able to make over $1000 in our second-month blogging. 
The reason for this amazing turn out is not because of luck. We spend a few hours a day reading and learning from others, taking amazing courses to help boost our knowledge of blogging and implementing the strategies we learn.
If you are wondering how to make money blogging for beginners, then this is my best tips. You can find mentors in Facebook groups. I love Tracey Forbes, she is amazing and offers a lot of amazing information in Facebook Groups. 
Some amazing courses that we have taken in the last few months include:
Other amazing blogging courses we highly recommend can be found here. 
They're a few free courses available that you are able to take, but the paid courses just provided a bit more valuable information and they were full of targeted information that made us see a big difference.
And we are constantly going back to reference.
AFFILIATE MARKETING LEARNING
Affiliate marketing is our bread and butter. Lots of beginner bloggers jump into Ads (We ran ads on our blog), however, Affiliate Marketing is where you want to really spend your time, effort and money in.
This is where you really make the big bucks. Affiliate marketing is when you promote someone else's product or service in exchange for a commission.
We are investing everything we have in learning more about affiliate marketing as we are going to benefit from this area the most. Making money with Affiliate marketing within 24 hours using Pinterest is truly helping us make money this month.
We are already seeing amazing results. My all-time favorite affiliate program that I joined was Shareasale. It's free to join and easy to navigate. We highly recommend this to any blogger trying to make money online blogging.
Once you master affiliate marketing, implement it, it pretty much runs on autopilot. I check my affiliate income once a week, and I see great results. 
NETWORKING
Networking and growing our community is our next focus. We decided this year to spend time networking with other bloggers. We are doing this by reaching out via social media and email.
Collaboration for us will be big this year. This means guest blogging twice a month, finding accountability partners and opening up channels for potential product and service exchange.
With a bigger network, I can make money online blogging easily.
I highly believe that networking will help us grow our community faster instead of doing it all on our own. It will help us tap into other bloggers (in our niche) client base and hopefully help us get a much bigger audience.
We would like to have 12, 000 people in our email list by the end of the year and at least 5000 people in our Facebook group which are both growing at an amazing rate.
The top money making blogs are always networking with like-minded bloggers. Be sure to look into this venture.
Having a support network means not spending hours making crazy mistakes daily. 

CREATING PRODUCTS
This year, I plan on adding a few more products to my online business. This is the best way of making money online blogging as you get 100% of the profit.
If you really want to expand your online income, why not have some affiliate members for your products? I plan on opening this venture to my clients in the coming year. I am hoping to add 3 more e-books to make it 5 for the year and maybe 2 other online courses.
I will then create sales funnels to help me sell and promote these products on autopilot. Right now I have 3 products that are currently helping me make money online blogging.
What are your tips and suggestions to help make money online blogging? We would love to hear from you. Leave us a comment below. Don't forget to share the love by pinning this blog.
IF YOU WOULD LIKE TO JOIN OUR MEMBERSHIP CLUB TO HELP TAKE YOUR BLOG TO THE NEXT LEVEL LIKE WE DID, START HERE: BLOGGING FOR PROFIT.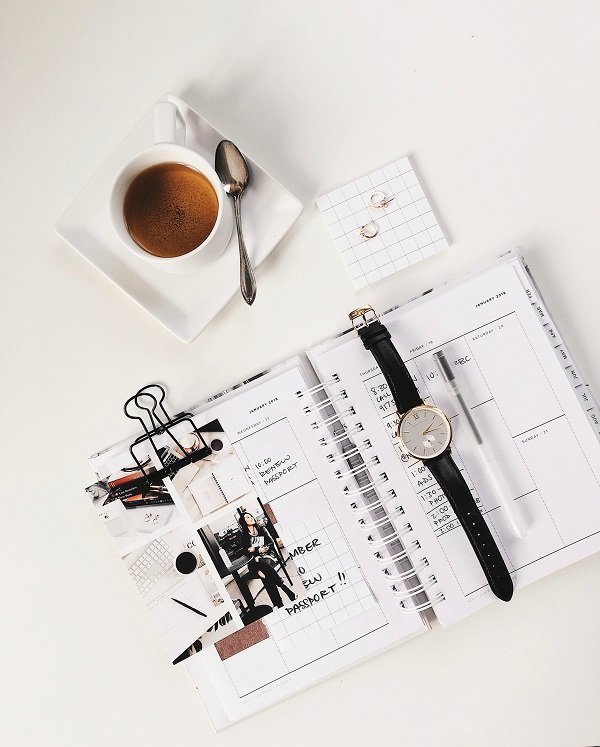 AMAZING HIGHLY RECOMMENDED PRODUCTS YOU SHOULD BE USING:
MiloTree App – A blogging tool for help grow your Email List and Followers in a few easy steps. Perfect for those looking to make money online blogging. 
Blogging for Profit. Our membership club designed to help you monetize an already existing blog by using all the tools and resources we use to help us make money from our blog each month. Don't delay your income strategy. Start making some real money from your blog today.
Make money using affiliate marketing in the next 24 hours– An amazing e-Book that has helped me make money within the first 24 hours of purchasing it. I HIGHLY, HIGHLY. HIGHLY RECOMMEND this. I am still getting emails every day about affiliate sales that are coming through due to the strategies implemented. It specifically focuses on using Pinterest as a way to promote your affiliate link.
Use convert kit as your email platform. You won't regret this. You are able to easily manage your email list by dividing them into different segments. I have a list with "Ready to buy clients", "Love to read my content" and "Needs more priming for purchases".
And those that barely open my emails. Start using Convert Kit today if you really want to grow your list. They also have amazing sign-up forms that you can brand.
Tailwind for FREE – Tailwind is one automation that has doubled my traffic in the last few weeks. If you are not ready to invest yet, try it out for free and see how beneficial it can be for your online business. In fact, it is the online tool Pinterest recommends using. 
Making Sense of Affiliate Marketing– Want an in-depth knowledge of how to use affiliate marketing? This course covers everything you need to know about affiliate marketing, including rules that will make your affiliate links legal. Learn the right way to promote your links on social media and more. Nothing beats what I have learned from this course. 
Adventures in SEO – Learn everything about Lena Gott from What Mommy Does did to go from not many pageviews to over 400,000 monthly Pageviews. Adventures in SEO is for bloggers who are ready to get past the basics and learn the nitty gritty keyword strategies that drive sustainable long-term traffic. 
If you enjoyed our blog we would like to have you join our email list and receive weekly money-making tips, you can join now! Don't forget to join our Private Facebook page. The page is created to share your work, pitch your services and learn from other experienced bloggers!
---
***We would like to note that this post and most posts on our blog may contain affiliate links. This means that if you purchase something that has an affiliate link, we will get a commission from it. Not all items recommended on our site are affiliate links. We only recommend items that we have used and tried. These items have brought us much success and we highly recommend them to you in order to be successful. Thank you for your trust!