Last Updated on September 4, 2018 by NandiNN
Are you a stay at home mom or someone that is just looking to make some extra cash on the side this month? They are so many amazing ways you can make money from home and today we will be focusing on a few things you can do to bringing in at least an extra $1000.00 per month by doing odd jobs here and there!
What will you do with an extra $1000.00? Pay off some debts? Maybe go on vacation or just add it to your saving account? Since we are a money-making blog, we wanted to offer you some creative ways you can make money from home on the side. 

Before we get started on a list of ways to make more money from home, we did want you to follow us on Facebook for more awesome ideas on saving or making more money. 
We also wanted to take the opportunity to let you know that we use Affiliate links on some of our blog posts. This means that we could make a commission if you click on an affiliate link and purchase something.
Also be sure to check out this list of different ways to make money on the side today! 
Creative ways to make money from home
With the growing use of technology and social media influence, they are so many ways you can money from home that is completely legit. You just have to really creative and think outside the box. We are definitely going to point you in the right direction in order for you to start making some serious money from home. 
Whether you are completely broke with no money to your name, or you are someone that loves to side hustle like me, we are here to tell you about a few creative ways you can make money from home using every day basic skills.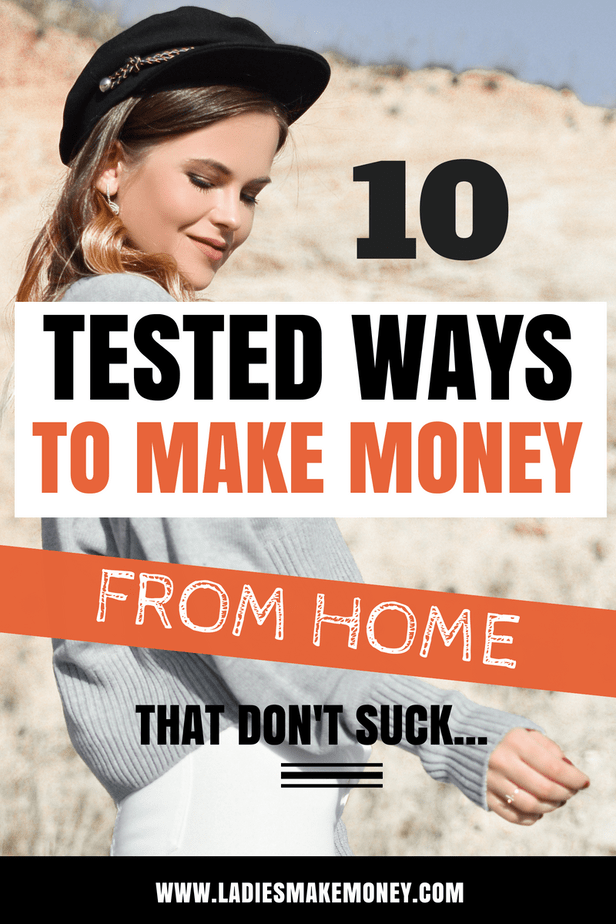 10 trusted ways to make money from home doing odd jobs 
Below we will share with you 10 easy ways you can make extra money from home. These include tested and tried methods that we use to make a full-time income from home. The secret to making a successful side income is directly related to the effort you put into making extra money fast. 
If for whatever reason you seem to be able always short on cash, you need to substitute your income with extra money. And the best way of making more money is to do a few odd jobs to supplement your full-time income. A few people I know have gone to make full-time income just by side hustling. Side hustling is the best way to make money from home especially on short notice. 
Related: 
11 genius and effortless ways to get rich quick 
9 Ways to make money on the side by referring friends
3 Extremely popular work from home side jobs to try
10 Side jobs that are trusted to make money from home
If you look at her link section, she added links which are probably affiliates links and she gets a commission. If she applied for ads to run before her video she would also make money from this! A fun way to make money from home! 
If your goal is to blog as a to make money from home, we have two amazing courses for your – From Hobby to Biz -How to make your next 1K in the next 45-60 Days or hands-on Approach program – Blog for Profit. Check them out. 
These jobs can easily earn you an extra $1000.00 a month if you really put your heart and soul into it! It's the perfect way to make extra money from home on the side. If you are looking for more ways to make money from home, check the links below.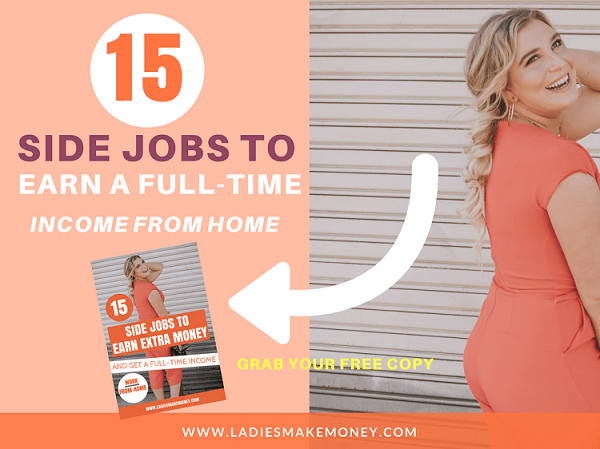 You might also like: 
EXTRA ODD JOBS TO CONSIDER TO MAKE MONEY FROM HOME
Walking dogs – I see people run full businesses with this

Babysitting is a great way to make money from home

Mow lawing. This is more of a man's job! Find jobs on Kijiji

Sell some of your things as a way to make money from home – Garage sale, anyone? (Books, CDs, old TVs, electronics, and clothes)

You can also sell your items on eBay, Kijiji, and Amazon as a way to make money from home. See how this

one lady makes $1000.00

in monthly sales from Amazon
Do you have other tips on a way to make money from home? Tell us in the comments below. We would love to hear from you. 
Don't forget to pin this post to your money tip board.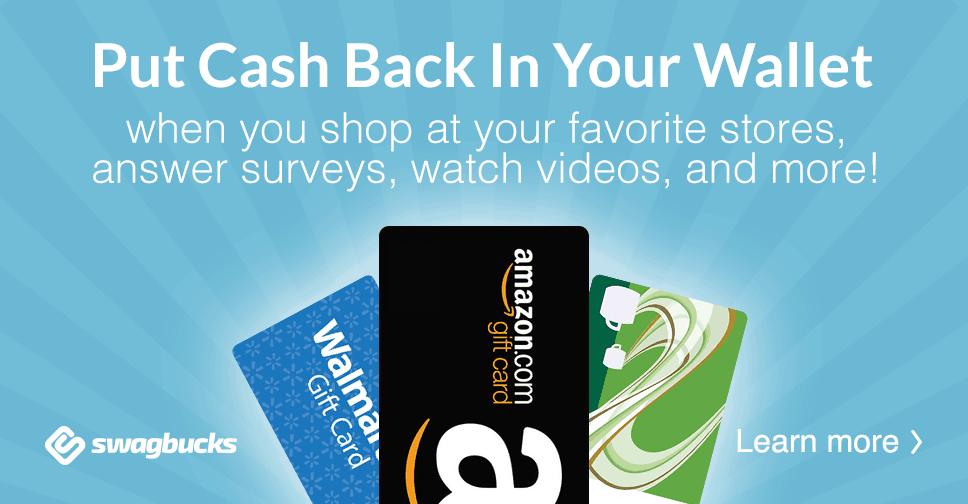 If you enjoyed our blog, we would like to have you join our email list and receive weekly money-making tips, you can join now! Don't forget to join our Private Facebook page. The page is created to share your work, pitch your services and learn from other experienced bloggers!
---
***We would like to note that this post and most posts on our blog may contain affiliate links. This means that if you purchase something that has an affiliate link, we will get a commission from it. Not all items recommended on our site are affiliate links. We only recommend items that we have used and tried. These items have brought us much success and we highly recommend them to you in order to be successful. Thank you for your trust!