Last Updated on April 6, 2019 by admin
List Of Things To Do With Your BFF
Are you broke as hell and are looking for affordable things to with your BFF this Summer? Spring is definitely up in the air and after that it will be all summer fun.
Your best friend is your partner, your sister your everything, at least mine is. In fact you can find her over at St Lucia Travels, where she blogs about all things fun in St Lucia.
If your BFF loves Beyonce as much as you do, then she is definitely your best friend.
In terms of what do this summer when bored or broke, we have a great list of things for you.
Before we get started on things to with your BFF this Summer, we did want you to follow us on Facebook for more awesome ideas on saving or making more money. You can also follow us on Instagram for more tips.
We also wanted to take the opportunity to let you know that we use Affiliate links on some of our blog posts. This means that we could make a commission if you click on an affiliate link and purchase something. Read our full disclosure and blog policy for more information.
Summer Activities To Do With Your BFF
This summer I plan to do a lot of things with my best friends and a few of my bucket list summer fun can be found below. If you have a BFF and plan on doing fun things this summer, let me know what they are.
I might want to steal one or two ideas from you.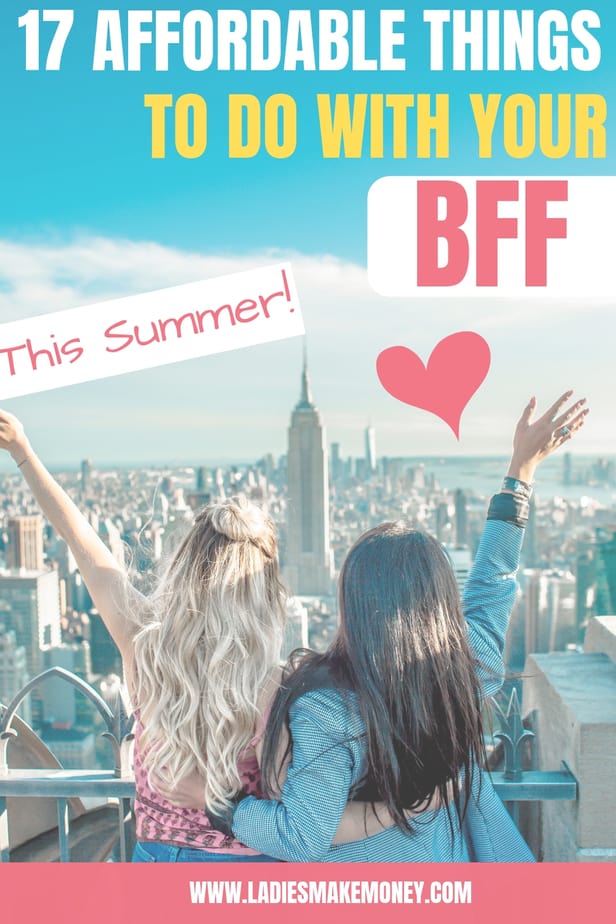 Here are a few affordable things to with your BFF this Summer:
1// Plan A Dinner Party
Dinner parties are fun and much more affordable than going out to eat at a restaurant. This can become really expensive!
If you are living on a tight budget like most of us, you can host a dinner party at home and even invite your friends to bring a few dishes so you can all share. Almost like a pot luck if you wish!
Not sure how to plan a dinner party, use Pinterest!
Lucky for me, my home girl is an amazing cook and her food is always delicious. Seriously!
2// Attend A Craft Fair in Town
Craft fairs are fun and almost every town hosts them.
Personally, I haven't attended a fair in a few years but I did host one a few weeks ago. You can find free local fairs to attend in your home town, mingle and have a little fun especially since the weather is at its best.
Go online and see what craft fairs are happening in your area. Make note of some that interest you and be sure to attend them with your BFF.
3// Plan A Road Trip
Even if it's a day trip, I think everyone should plan a road trip! I love road trips, I use to do a lot of road trips all the time and this summer seems like the perfect time to do this again.
My best tip would be to find a place you haven't visited before and plan a little road trip to explore it.
Apart from gas, you won't be spending too much on your adventures.
4// Go Hiking This Summer
What better way to put in a little work out session than when you go hiking? Hiking is an amazing activity and should be done at least several times over the summer.
If you have great places to hike around your area like a waterfall area, or a walking trail then absolutely take advantage of it.
It's one of the best things to do with your BFF that is actually really affordable.
Related:
9 Budget-Friendly things to do in the summer – Fun Summer Ideas
Top 10 Cheapest Travel Destinations To Go This Summer
5// Go On A Mini Vacation
This might be a little expensive, but with careful planning and strategic movement, you can plan budget travel easily.
If you read my post on the top tips for budget travel in Europe, you can really find amazing deals. Or even this post where we shared 5 cheap travel destination location for women!
Either way, try to find a way to plan a mini vacation or stay-cation with your BFF this summer!
6// Go On More Best Friend Dates
Make time to go out to the movies, dinner or even just to go out for manicure and pedicure!
These are the best types of dates, this summer make it your goal to find time to enjoy your days with your bestie. If you have to go to the hairdresser or even the spa for the day, just do it.
7// Create a Playlist on YouTube and Dance the Summer Away
Not only will this be a great way to get in shape, but you will also enjoy great music and this does not cost a thing! Did you ever watch Grey's Anatomy?
Or do you still watch that show? I totally do! And if you do, you will remember that Meredith Grey and her best friend Cristina Yang always had a dance off! Always!
Well go ahead and create a playlist on YouTube and have your summer dance offs.
Find your person!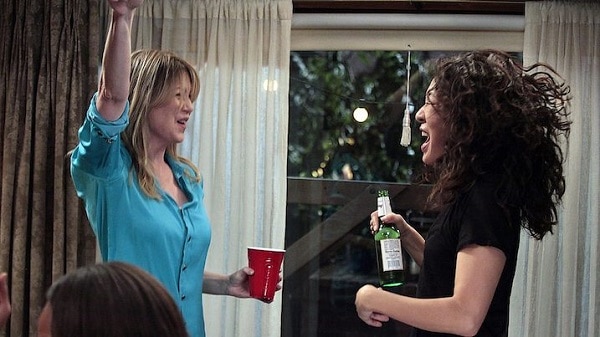 8// Binge Watch A TV show together
Speaking of Grey's Anatomy, watch a TV show together!
One of the many things you should do with your BFF this summer should be to watch a TV show! Find an oldie but amazing TV show to binge watch like Friends, The Mindy Project or Jane The Virgin!
Yes I am totally into those shows, if you have any other suggestions, leave them below!
9// Do A Free Yoga Class Together
They are countless of things to do with your BFF this summer! You just need to hunt them down. For example, I know in my home area, they are a few yoga classes you can attend and they are completely free.
These usually take place in outdoor parks so you can enjoy nature and fresh air at the same time.
10// Volunteer together and give back
I think summer is the best time to do some volunteer work and give back to the community.
I love helping people in general but I would love to do some work with kids. Maybe at a local hospital, play groups and other special places we might be needed.
Non-for-profit organizations are always looking for volunteers to help out.
Put on your volunteer hat and get helping this summer.
11// Enjoy A Good Bike Ride
Stretch your legs and enjoy a good bike ride with your BFF!
The sun is out, what is stopping you from enjoying a great bike ride around your area? Go to the park, go to the city and just enjoy the fresh air.
Summer is a time to enjoy the outdoors as much as you can, so do it!
12// Hit The Beach
We know this should be top on our list, but we wanted to put it towards the end!
You should find time to hit the beach in your area as frequently as you possibly can! Trust me, summer isn't too long if you are out having fun.
Be sure to throw in some beach time!
13// Earn Some Extra Money For Extra Activities
Find a way to make extra money on the side by either looking for amazing part-time jobs or working extra hours at your current job.
With the extra money you make, do something for you that doesn't involve paying the bill. Take a week to travel or plan that mini vacation we mentioned on point #5!
Having some extra spending money will give you the freedom to do even more with your BFF this summer!
We also have an amazing post on how to get rich quick for free that you need to check out!
Things to Do With Your Best Friend At Home:
Here are a few more things to do with your best friend at home that won't cost much. You do not need to spend money to have fun with your BFF!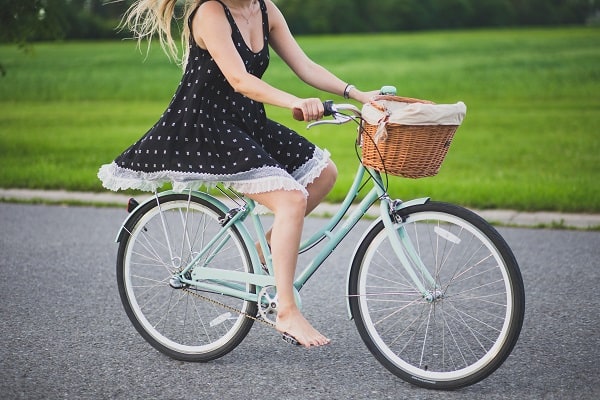 14// Cuddles, Wine and Netflix
We already talked about binge watching your favourite TV shows but you can also watch some romantic comedies on Netflix.
Why not add your favorite wine to the mix, where pajamas and snuggle are involved in order to enjoy a good fun movie? I like to have a good laugh and this combo sounds too good to put off!
15// Play Board games
I love playing board games, especially games like Monopoly and or Finance! These games can become extremely competitive and so come with your game hat on.
This is the perfect opportunity to include other friends in the mix. Board games are fun and if you have never played them, take the time to try some out.
16//Plan A DIY Spa with your Best Friends
Why not have an affordable DIY Home Spa date with your BFF! This is a fun activity and you can do facials, your nails, sip on some cocktails and listen to zen music. They are plenty of ways to practice self-care and this should be done often!
A great way to relax over the summer!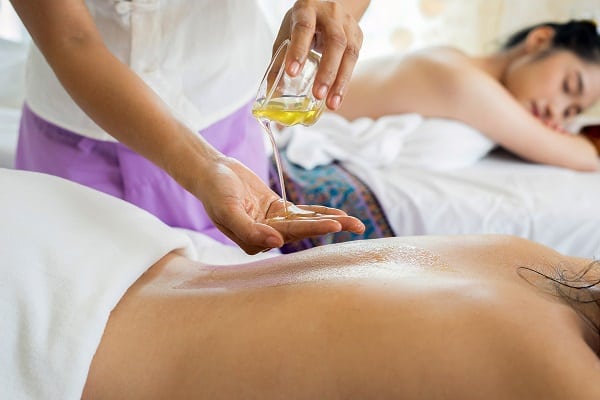 17// Swap Out Clothes
Instead of spending money on new clothes even though we have a list of online shopping hacks you should follow, shop in each others closets.
Basically, go into your closet and find clothes that you no longer want to wear!
Make sure they are still wearable.
Then everyone can bring all their piles and you can swap out your clothes. Any remaining items can be donated to a women's shelter! Yay!
Find more amazing Lifestyle Stories here!
If you enjoyed our blog we would like to have you join our email list and receive weekly money-making tips, you can join now! Don't forget to join our Private Facebook page. The page is created to share your work, pitch your services and learn from other experienced bloggers!
---
***We would like to note that this post and most posts on our blog may contain affiliate links. This means that if you purchase something that has an affiliate link, we will get a commission from it. Not all items recommended on our site are affiliate links. We only recommend items that we have used and tried. These items have brought us much success and we highly recommend them to you in order to be successful. Thank you for your trust!
10 Affordable Things To Do With Your BFF This Summer