Last Updated on October 21, 2020 by NandiNN
A list of easy Christmas crafts to make and sell
If you have no money for Christmas this year, I highly suggest you look into finding really easy Christmas crafts to make and sell for extra cash!
Christmas is the most wonderful time of the year, obviously, and if you truly want to enjoy it, having some extra spending money is always a plus.
I completely understand not having any money to splurge, especially with high living costs.
But this shouldn't stop you. Finding a way to make extra money for Christmas may not be as easy as you think!
If you desperately need money this year, my first suggestion is to make and sell crafts which can be become very profitable.
This is especially a bonus for those that are really creative and can turn anything into beautiful things.
If you are looking for the best Christmas crafts to sell we have plenty of great ideas for you.
Today, we were hoping to answer some of the following questions:
What can I make and sell for Christmas?

What should I make for the Christmas craft fair?

What is the best craft to make money?

What sells the best during Christmas?
The more Christmas crafts you can make at home and sell, the more money you can make.
Before you get started on that, be sure to grab this Holiday Budget Toolkit which is free!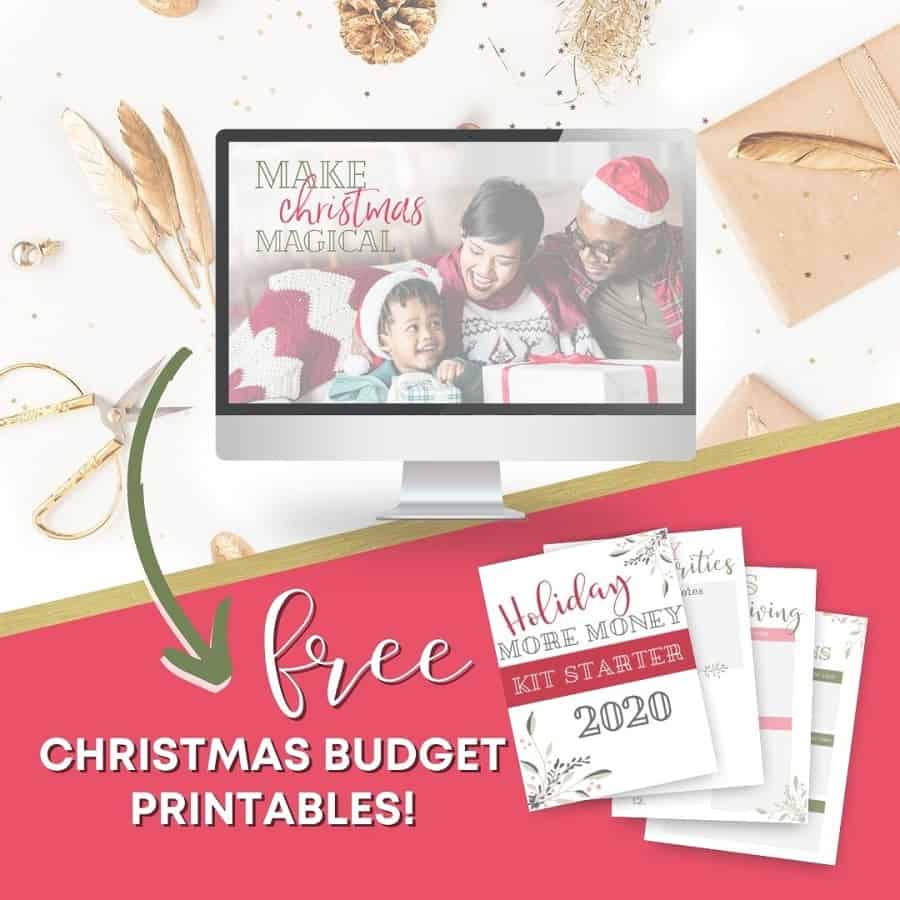 If your goal is to make extra money, try out these easy Christmas crafts you can make and sell for profit this year.
Before we get started on the best Christmas crafts to make and sell, we did want you to follow us on Facebook for more awesome ideas on saving or making more money. You can also follow us on Instagram for more tips.
We also wanted to take the opportunity to let you know that we use Affiliate links on some of our blog posts. This means that we could make a commission if you click on an affiliate link and purchase something.
Christmas crafts to make and sell
The holidays may seem far away but honestly, they are only a couple of months away and if you are serious about making extra money, you might want to start now.
For example, if you want to create easy Christmas printables, you might want to perfect your skills especially if you have never made any before.
The sooner you get into this, the more money you will be able to make over the holidays.
This year especially, people are in a buying mood, because they are home board.
So I suggest you look into these Christmas Crafts to make and sell, create a plan, and get moving.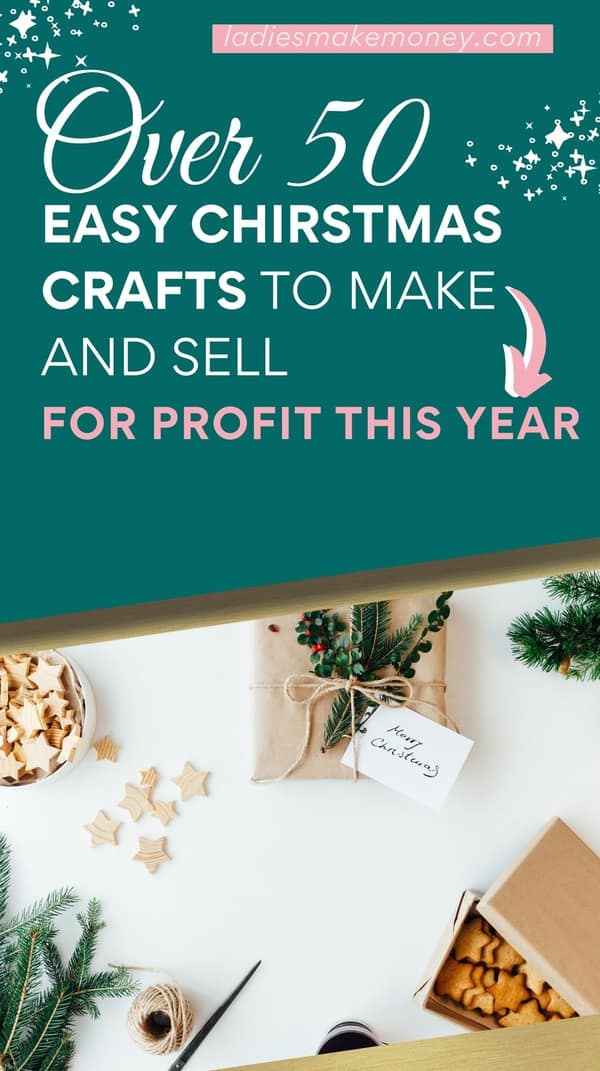 Handmade Christmas craft ideas to sell
If you are looking for homemade Christmas crafts that you can easily make at home to sell for a profit, then this section has a couple of great ideas for you.
Handmade is so popular, just take a look on Etsy!
If you have the time, we hope you browse through this list to find ideas.
I hope you can create a few of these Christmas craft ideas to sell and make some money this year.
1. DIY Snowflake Votive from Organized 31
2. DIY Washi Tape Christmas Card Tree from DIY Candy
3. Paper Straw Stars from A Splash of Something
4. DIY Christmas Book Box from My Sister's Suitcase
5. DIY Christmas Mason Jar Candle Holder from The Nerd's Wife
6. DIY Snowflake Votive – from Organized 31
7. Embroidered Felt Holiday Trees from Lia Griffith
8. DIY Copper-wrapped Candles from Design Improvised
9. DIY Christmas Candy Wrapper from Organized 31
10 . Upcycled Calendar Greeting Cards by Salvage Sister & Mister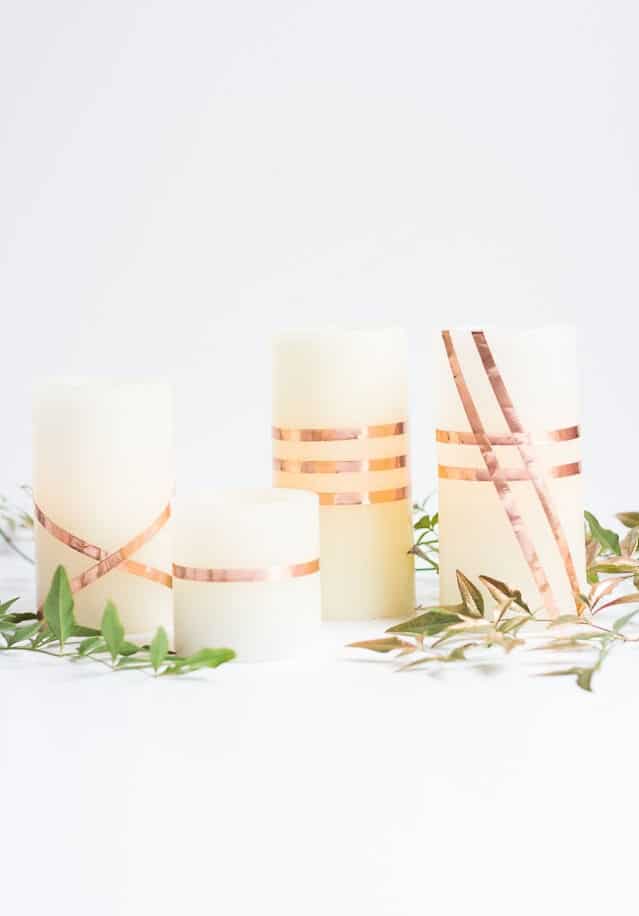 Christmas ornaments to make and sell
Here is an epic list of cheap DIY Christmas ornaments to make and sell from home.
If you have some time on your hand, these ornaments are unique and would make for a great craft to sell before the Christmas holidays if you are looking to make extra cash.
1. 3D Painted Woodland Ornaments from DecoArt
2. Let It Snow Scrabble Ornament from Crafts By Amanda
3. DIY Painted Christmas Ornaments from Design Improved
4. Glass Snowglobe Ornaments from Country Living
5. Keepsake Chalkboard Ornaments from Fireflies and Mud Pies
6. Stamped Burlap Ornaments from Bliss Bloom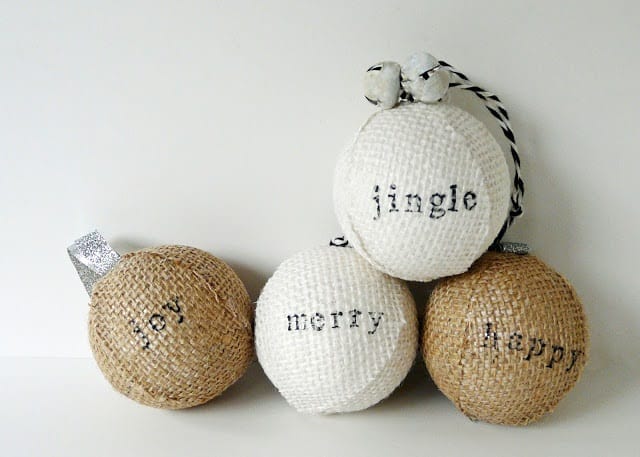 7. Wine Cork Christmas Tree Ornaments – Disney Family
8. Napkin Ornament – Down Redbud Drive
9. Crochet Gift Card Holder Ornament – My Poppet Makers
10. DIY Snow Ornament – Mama Smiles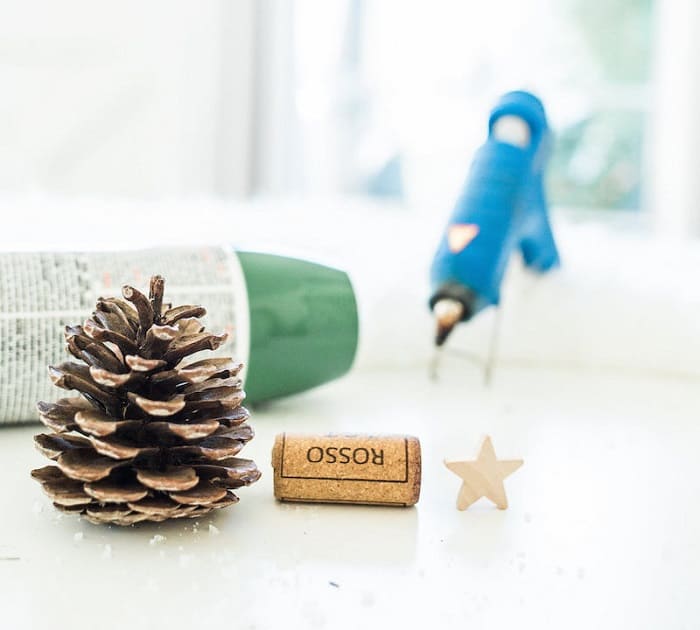 IMAGE SOURCE: LAUREN J PHOTOGRAPHY
Christmas wreaths to make and sell
Holiday wreaths are extremely popular, if you can make a few, then you are one step ahead of the game.
Take a look at some of these amazing Christmas Wreaths you can make and sell to make extra cash today.
1. Giant DIY Christmas Wreath from Homemade Ginger
2. Elegant DIY Ornament Wreath from Wife in Progress Blog
3. DIY Let it Snow Christmas Wreath from the Happy Housie
4. DIY Ornament Wreaths from Jenna Kate at Home
5. DIY Christmas Clothespin Wreath from Gwenny Penny
6. Plaid Christmas Wreath – Frugal Mom Eh
7. Up-cycled Christmas Wreaths – From Dishfunctional Designs
8. Candy Cane Peg Wreath – Julie's Japes
9. Christmas Cookie Cutter Wreath – Golden Boys and Me
10. The Bow Christmas Wreath – Design Improvised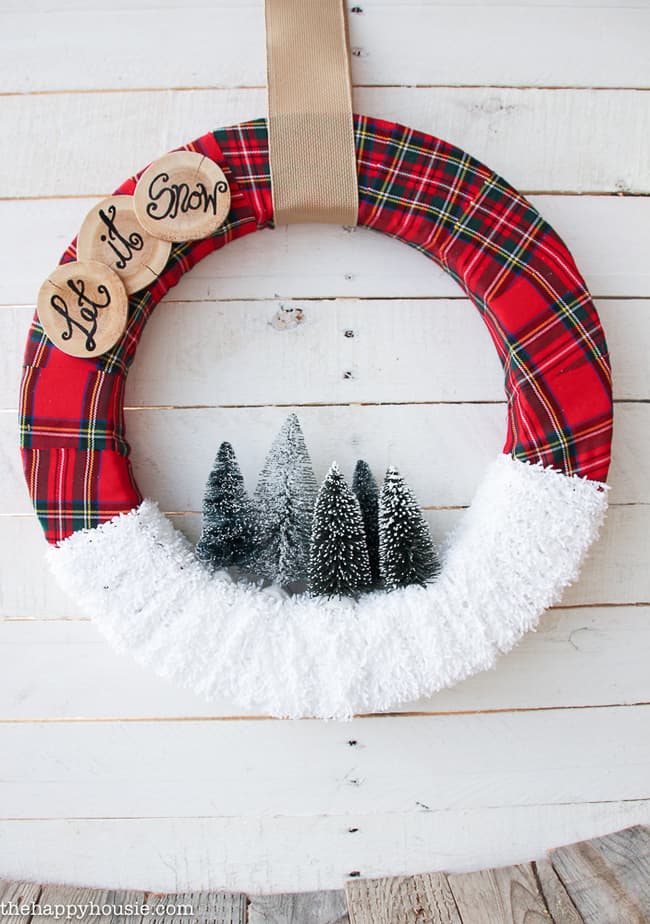 Source: DIY Let it Snow Christmas Wreath from the Happy Housie
Christmas gifts to make and sell
The holiday season is just around the corner and very soon everyone will be scrambling to find the best gifts to give to their loved ones.
Why not come up with the best Christmas gifts to make and sell this holiday season.
If you are not sure where to start, I hope this list below gets your creative juices flowing.
1. Gingerbread Sugar Scrub Cubes – A Pumpkin and A Princess
2. DIY Oatmeal and Cinnamon Soap – Simply Designing
3. DIY Hand Warmers – The Mommy Front
4. Dessert in a Mason Jar – Life and A Budget
5. Relaxing bath gift basket – Making Manzanita
6. Christmas gift tags – Queen B Creations
7. DIY Stamped Christmas Gift Paper – Modern Maker Stamps
8. DIY Christmas gift bags – Happy Go Lucky
9. Handmade Christmas Pajamas – Sweet Red Poppy
10. Make Bath bombs to sell – Muffin Chanel
Christmas decorations to make and sell
Christmas decorations sell like hotcakes.
That is why we came up with some of the best selling Christmas decoration ideas you can use this year.
Be creative and come up with something that is unique and I am sure it will sell even more.
1. Lighted Burlap Garland For Christmas from Create Craft and Love
2. Decorate a Lantern for Christmas – Needle Pointers
3. Jingle Shadow Box from Refresh Restyle
4. Snowflake Mason Jars from It All Started with Paint
5. DIY Nordic Sweater Mini Christmas Tree from Bless'er House
6. Christmas Tree Skirts – 5 Little Monsters
7. Christmas Doormats – Diary of a Debutante
8. Faux Birch Candles – Sow and Dipity
9. Christmas place cards – Rebecca Propes
10. DIY Burlap Christmas Stocking – Craft Passion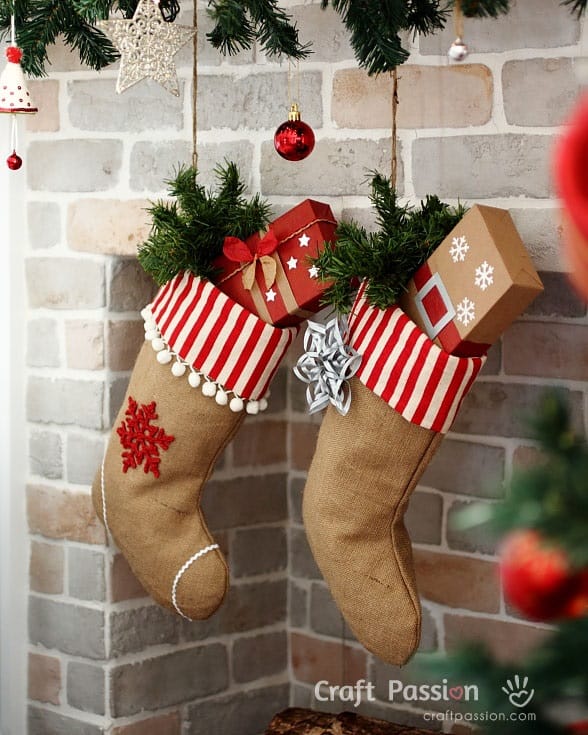 Did you know that you could also create printables such as DIY Christmas cards, banners, and other unique things that you could sell to make extra money for the holidays?
I took two amazing courses this year to learn how to make easy printables that I could sell for a profit.
You can make printables with Suzi or you can make these easy printables with Tracie!
I took both courses as I really wanted to perfect my skills.
How to find things to make and sell from home
If you decide that you might want to sell some of your things from your household, you can also do that at fairs.
For example, if you have gently used Christmas decorations such as ornaments, stockings, or table cloths, you can easily sell these and turn them into a profit.
I wrote an entire post of household items to sell for quick cash.
I suggest you read it to get more inspiration for things to make and sell from home.
Where can you sell these easy Christmas crafts?
This will really depend on what you do plan to sell.
I sell some of my wedding Printables on my Shopify Store – you can check it out here! If you are interested in signing up for Shopify, you can use this link to get a 14-day trial!
You can also sell them at your local flea markets, at the mall, or at special events that they hold over the holidays.
Check out this free webinar that shows you exactly how to make your first $100 flipping items at a flea market.
You can also sell your things on:
Other easy things to make and sell for money:
Ugly Sweaters

Pillows

T-Shirts

Christmas Scarfs

Handmade Purses

Home Fragrances

Handmade Jewelry

Holiday Wall Art

Holiday Facemasks
Which of these Christmas crafts to make and sell will you try out this year?
We have given you a full list of popular things to make and sell for profit this holiday season.
I really want to see what you create.
Do tell us in the comment section below if you try any of these, we want to know!

Related Christmas Posts: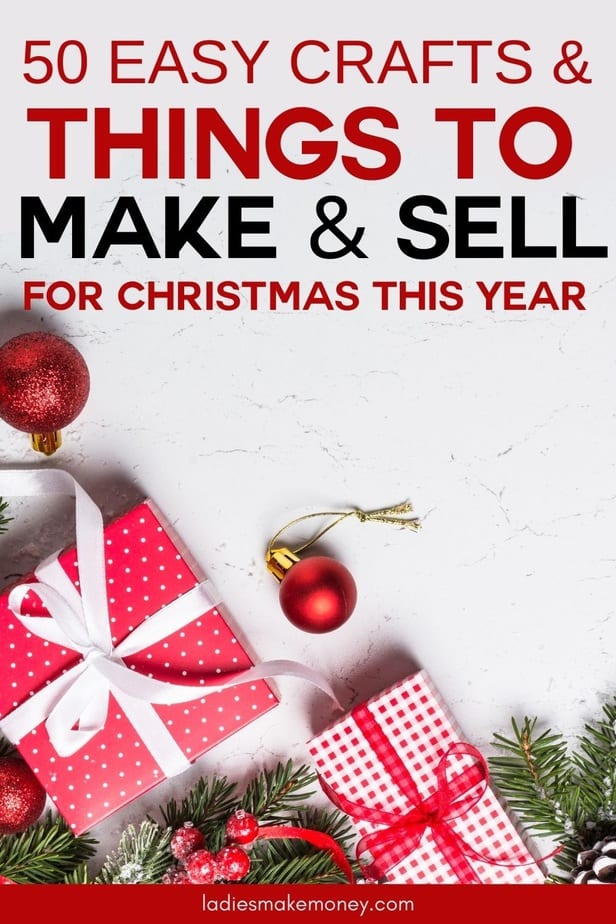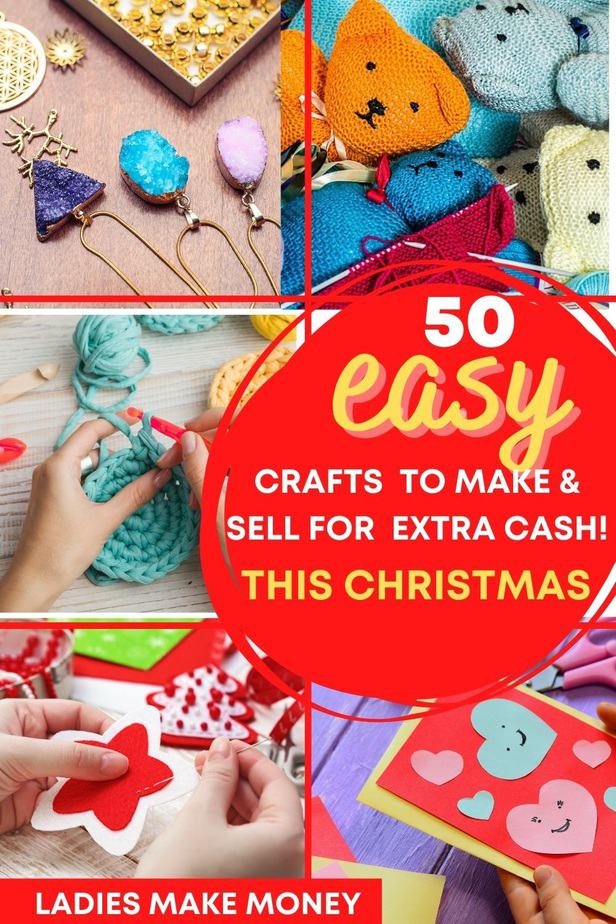 If you enjoyed our blog we would like to have you join our email list and receive weekly money-making tips, you can join now! Don't forget to like the Facebook page. The page is created to share your work, pitch your services, and learn from other experienced bloggers!
---
***We would like to note that this post and most posts on our blog may contain affiliate links. This means that if you purchase something that has an affiliate link, we will get a commission from it. Not all items recommended on our site are affiliate links. We only recommend items that we have used and tried. These items have brought us much success and we highly recommend them to you in order to be successful. Thank you for your trust!
50 Easy Christmas Crafts to Make and Sell For Profit This Year