Last Updated on July 29, 2018 by NandiNN
Graduating from college is exciting! Time to start your next adventure and begin the career of your dreams. However, with the cost of college rising, it's difficult to start the next chapter of your life without drowning into debt. Taking on a side hustle such as driving with Uber can be a great way to earn money to put toward your new cost of living expenses while making connections at the same time.
Before we get started on how driving with Uber can help you, we would love for you to like our growing Facebook page right here!  Be sure to follow us on Instagram here. 
We also wanted to take the opportunity to let you know that we use Affiliate links on some of our blog posts. This means that we could make a commission if you click on an affiliate link and purchase something. Read our full disclosure and blog policy for more information.
Less debt, more freedom
Does your new position not pay enough to chip away at your student loans and other expenses? Not a problem when you have a side hustle! Driving with Uber enables you to make money on your own schedule. Have a day off? Free after work? Nothing to do over the weekend? Hop in your car and earn money!
The more you drive, the more you can earn to put toward your living expenses. Set a goal for yourself to drive a few times a week and use that money to help pay down your debt. Once your debt is paid off, you'll have the freedom to save toward a vacation, a new home, or even going back to school!
Related:
9 High paying side jobs that can become your full-time job
How I made over $400 this weekend using an easy side job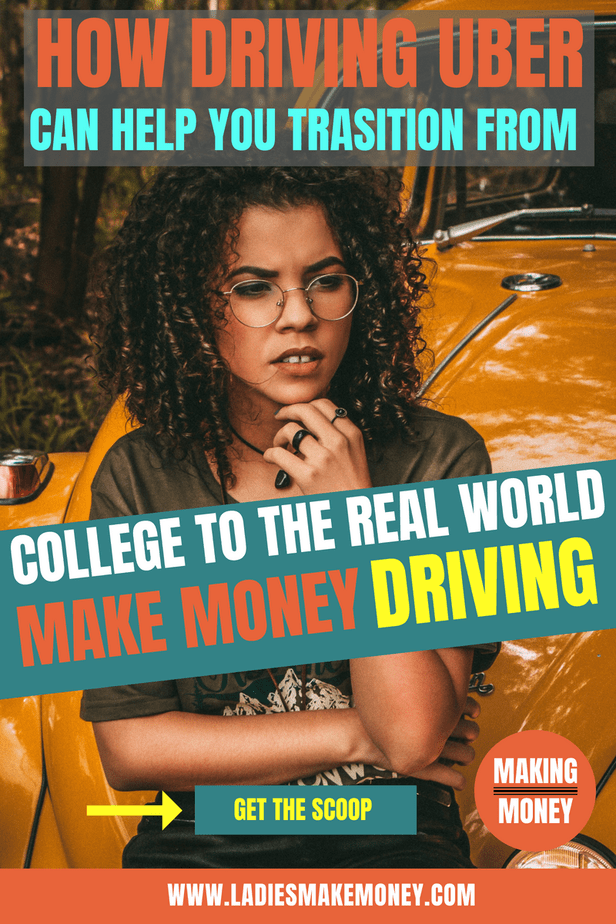 Make connections
Driving with Uber allows you to connect with people from all different career paths. If you have yet to find the career you've always wanted, chatting with riders may give you the opportunity to learn about new jobs and companies in your city. These new connections may even lead to a higher paying position down the road!
Interested yet? Check out the information below about signing up to become an Uber driver-partner. You'll need to consent to a safety screening and complete Uber's activation process before you can start driving. Some other requirements you'll need if you are thinking of driving with Uber are:
– A smartphone
– A valid driver's license
– An eligible 4-door vehicle
– Vehicle registration and insurance
– Be at least 21 years old
– At least 1 year of licensed driving experience (3 if you are under 23)
Whatever your financial situation may be, driving with Uber can help you earn extra money to meet your life goals! Sign up to drive HERE.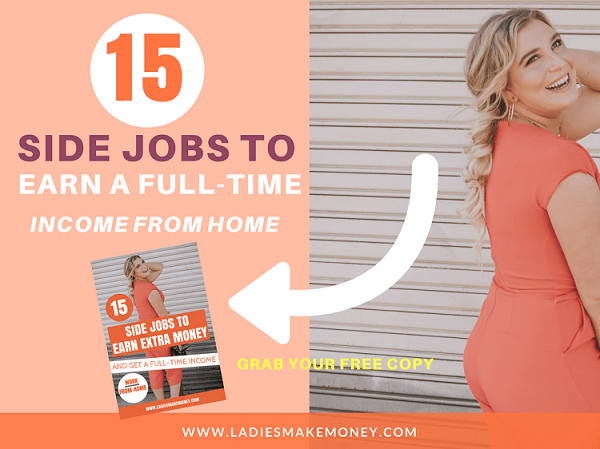 Don't forget to pin this post here to your work from home job board. 
If you enjoyed our blog we would like to have you join our email list and receive weekly money-making tips, you can join now! Don't forget to join our Private Facebook page. The page is created to share your work, pitch your services and learn from other experienced bloggers!
---
***We would like to note that this post and most posts on our blog may contain affiliate links. This means that if you purchase something that has an affiliate link, we will get a commission from it. Not all items recommended on our site are affiliate links. We only recommend items that we have used and tried. These items have brought us much success and we highly recommend them to you in order to be successful. Thank you for your trust!