Last Updated on September 16, 2019 by NandiNN
Affordable Christmas Gifts
Christmas season is right around the corner guys and believe it or not, most of us are known to shop at the very last minute. Yes, I am talking to you. That is why we came up with 10 awesome last minute Christmas gift ideas under $30.00 that rock.
If your goal is to be frugal and to find ways to cut extra expenses, you might want to look into affordable Christmas gifts to avoid over-spending.
Christmas is definitely a time of year where people tend to spend a little extra money that they may not have.
That is why this last minute Christmas gift ideas list should help you eliminate the over-spending that you could potentially do.
And if you want to save even extra money during Christmas, be sure to grab these FREE gift Cards fast to shop for the holidays.
Before we get started on the last minute Christmas gift ideas, we would love for you to like our growing Facebook page right here! Be sure to follow us on Instagram here.
We also wanted to take the opportunity to let you know that we use Affiliate links on some of our blog posts. This means that we could make a commission if you click on an affiliate link and purchase something. Read our full disclosure and blog policy for more information.
Now on to our last minute Christmas gift ideas you can purchase this year.
If you are struggling to get last minute Christmas gifts for your loved ones, then you will love this list. It's full of affordable last minute Christmas gift ideas for everyone on your list.
Don't forget to tell us which of these were your favorite ideas.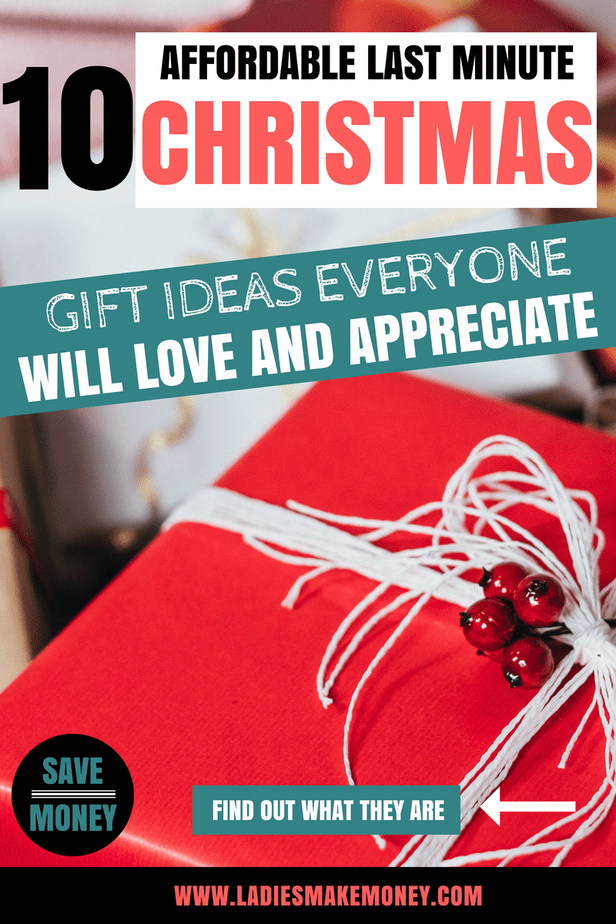 Last minute Christmas gift ideas for her
Is she a reader? Almost everyone I know loves a good book, that's why these hand bookends will make for an awesome collection to her nightstand.
I am a big reader myself and I find that my nightstand table typically looks disorganized. Since I started using this hand bookends, it started to look more inviting.
We believe it should be on your last minute Christmas gift ideas checklist due to the fact that is completely affordable and it looks amazing.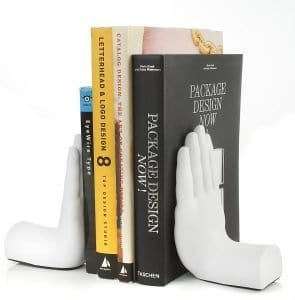 Update: August 2019
Since we wrote this post on the last minute Christmas gift ideas for her, the hand bookends are no longer available. Really sad, if you got it last year, good on you. Don't worry we have an alternative that you can add to your last minute Christmas gift ideas for that special women.
Why not grab this bookend instead?
Is she a wine drinker? These burlap bag accessories are just the right touch you need. Please do not forget the wine.
Now let's put all these gift ideas together. Does your lady love some wine, a good book and bath time? Well, this bamboo bathtub caddy will fulfill her every need.
It includes a reading rack, tablet holder, cell phone tray and wine glass holder all in one. Don't believe me? Check it out for yourself.
Last minute Christmas gift ideas for him
This duffel bag weekender Carry-on travel Bag with straps is perfect when he is going away on camping trips and it can also be used as a gym bag.
This bag is very popular and we just needed to add to our list of the last minute Christmas gift ideas that you must get.
So many people purchase this item year after year. And if you haven't yet purchased a Christmas gift for that special one, be sure to check this one out.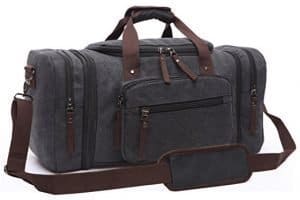 And everyone is absolutely raving about this amazing grooming kit that all the men seem to love!
Related
10 Christmas money saving tips and making money tips
8 Ways to make quick cash for the holidays this year
Last minute Christmas Gift ideas for mom
Is mom busy in the kitchen this holiday season? It could be that she will be busy this year hosting a Holiday dinner! Why not surprise her by getting a gift that would actually help her out.
This cell phone/ charger stand is perfect for when she is looking up recipes or following a YouTube video on how to cook that awesome meal you will be enjoying.
It's the perfect tool that will help any mom that love to multi-task.
Non-Slip Yoga Mat by Farland is Eco-Friendly is perfect for mom. Let mom get a little workout at home with this fancy yoga mat.
You might also like: Lose weight and make money during the holidays
Last minute Christmas Gift ideas for dads
Loving this cool bar tool set which is perfect for dad this holiday season. Grab it quick before someone else does.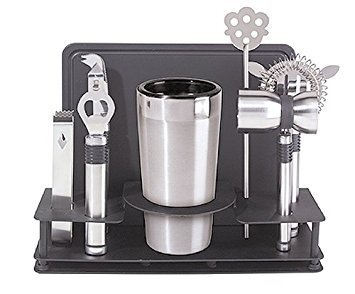 And what do you think of this natural bamboo watch? We think it's pretty neat!
Last minute Christmas gift ideas for teenage girls and boys
This bestseller selfie ring perfecter will ensure that she is taking the best pics for her Instagram collection. Everyone has one, get one for your gorgeous daughter.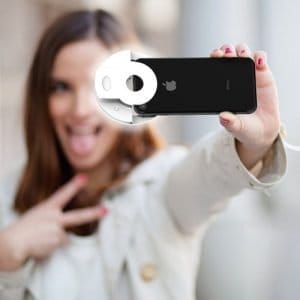 And for the boys….Get him a fancy wallet and a cool skateboard.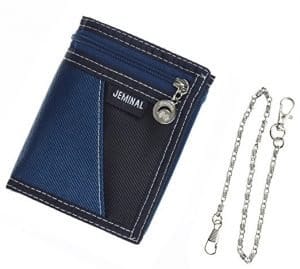 And if you are looking for more exciting gifts, here are a few ideas for Christmas gifts for kids that you can make!
Amazing Christmas Gift Ideas for all the Boss Babes
Let the year start with the perfect plan and agenda to get it all ready. This amazing agenda is the perfect last minute Christmas gift idea for that boss babe.
Its such an awesome gift for the ladies that work really hard in their own businesses and shine through any struggle. I just got my agenda and I am actively using it.
It was a 2019/ 2020 binder but it started in August. Women are also into bullet journals so alternatively, you can get her one as well!
If you believe the boss girl in your life will enjoy some bullet journal gift ideas, you might want to check this one that I really love and you can pair them with these bullet journal pens!
Be sure to check it out the planner or the bullet journal for gifts.
Last minute Christmas gift ideas for your Boss
Consider bringing in something homemade like a cookie tray, or a fruit basket that is beautifully decorated. Add a holiday card to go along with it.
Something more personalized I find makes more sense than spending money. If you are good at DYI then it would be the perfect opportunity to make something for your boss.
One final gift, the gift that keeps giving
Why not volunteer your time at a shelter or something to help someone in need. Take your boyfriend, or your kids, your husband/wife, colleagues or anyone that can also help.
This is the most giving gift you can give.
I love to volunteer whenever I can and it honestly the beats any last minute Christmas gift ideas on any list. Do you have cool ideas that you want to share with us? Leave it in the comments below, we would love to hear it.
PS: Don't forget to sign up for a FREE 30-Day Prime account and save literally thousands in shipping costs. Seriously, do it! Your bank account will thank you. And I know you order on Amazon throughout the year.
Last but not least, have a happy holiday.
FIND MORE AMAZING HOLIDAY BLOG POSTS HERE!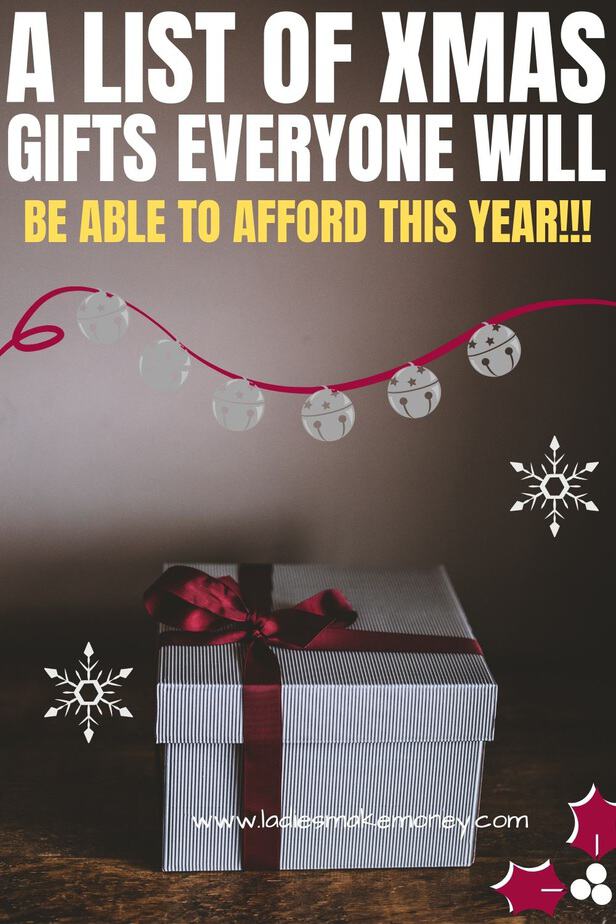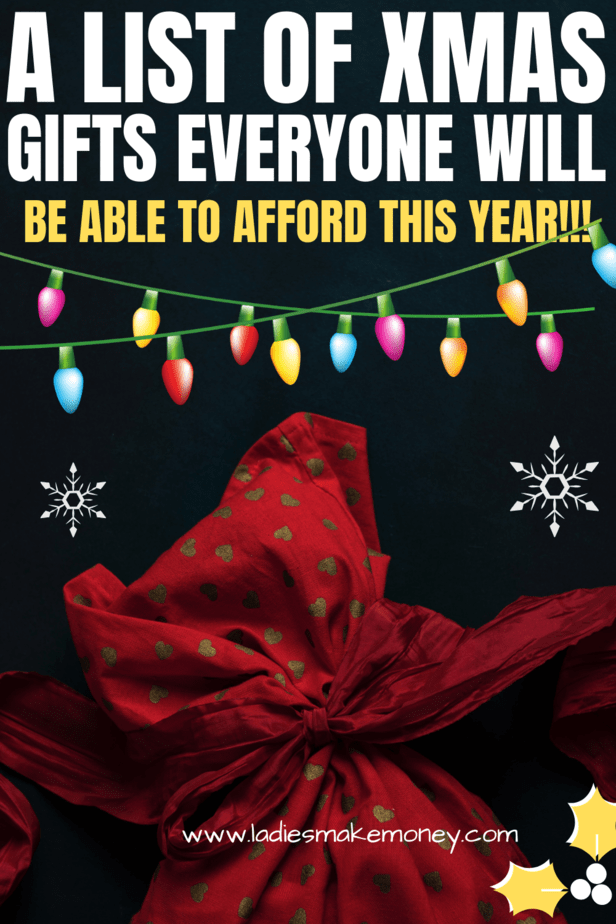 If you enjoyed our blog we would like to have you join our email list and receive weekly money-making tips, you can join now! Don't forget to join our Private Facebook page. The page is created to share your work, pitch your services and learn from other experienced bloggers!
---
***We would like to note that this post and most posts on our blog may contain affiliate links. This means that if you purchase something that has an affiliate link, we will get a commission from it. Not all items recommended on our site are affiliate links. We only recommend items that we have used and tried. These items have brought us much success and we highly recommend them to you in order to be successful. Thank you for your trust!
Last Minute Christmas Gift Ideas