Last Updated on February 14, 2020 by NandiNN
How Do I Meet New Friends In My Area?
If you are eager to make new friends, there is now a simple way to do so! You can use an app for making friends to find lasting friendships!
And trust us, they are quite a few amazing apps for making friends out there that are safe and reliable to use.
We are going to share a few apps you can use in this day and age to find meaningful friends.
If you are no longer in college or you have a busy work schedule, it sometimes gets really had to make new friends.
More women are becoming female entrepreneurs and this alone can become lonely if you run a solo side business! With a lot of inspiring women entrepreneurs on the rise, making friends can be really difficult.
But with the rise of apps, you can now make friends easily. I am so glad that they have invented an app for making friends, in fact, several apps are now on the rise.
Which is the best App to Make New Friends?
Technology has evolved and more and more people are using the internet to find jobs, make new friends as well as to make money and even to save money.
We wanted to take a moment to share only the best and most secure apps that can be used to meet and make new friends.
If you are someone that is finding it hard to make friends, I will ask you to give these apps a try.
Also keep in mind, they are so many friend sites you can use to make new friends.
We are so excited to share our best apps to make friends around the world!
If you are just as excited, then let's get started.
We also wanted to take the opportunity to let you know that we use Affiliate links on some of our blog posts. This means that we could make a commission if you click on an affiliate link and purchase something. Read our full disclosure and blog policy for more information.Before we get started on the best apps to make friends, we did want you to follow us on Facebook for more awesome ideas on saving or making more money. You can also follow us on Instagram for more tips.
If you are eager to make friends around the world, then you are in the right place.
Putting yourself out there and finding new daring opportunities is always the way of doing things.
They are so many reasons why should continue building great platonic relationships, one is the support system you can build.
Think about all the cool adventurous you can get to do with new friends.
By using these apps to find friends, I found I made better connections.
It was really the ideal way to meet people the easy way with similar interest as mine.
Here is what our readers asked us:
Is there an app to make friends near me?
What are cool ways to make new friends?
Is there an app just for making friends? Try these apps for finding friends today:
We were on a hunt and we found numerous apps you can use dedicated for just making new friends.
Friendships apps are here to stay.
We highly recommend you use these apps to make friends if you are looking for lasting friendships! We all need friends that we can rely on, hang out with and just to have fun with.
If you are looking for things to do with your new BFF this summer on our latest post has amazing little tips to try out!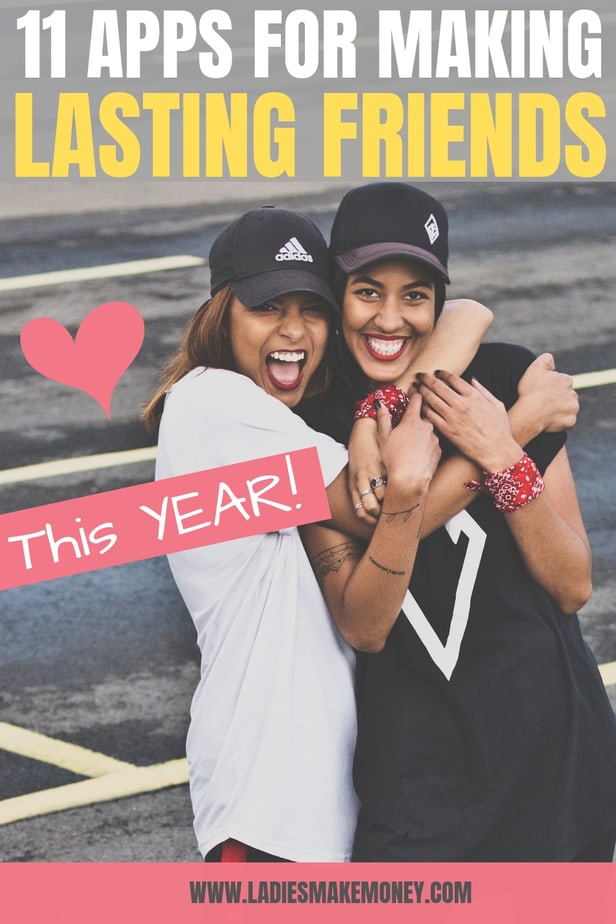 1// Is Bumble BFF Free?
They are two apps, Bumble which is for dating and Bumble BFF for finding platonic friends. Be sure to pick the right one!
I believe this is the perfect app for making friends and you much give it a try. Like Tinder, the app uses the swipe function.
Go ahead and create a profile for yourself, add your best photo and bio for people to get to know you.
Is Bumble BFF free? Absolutely!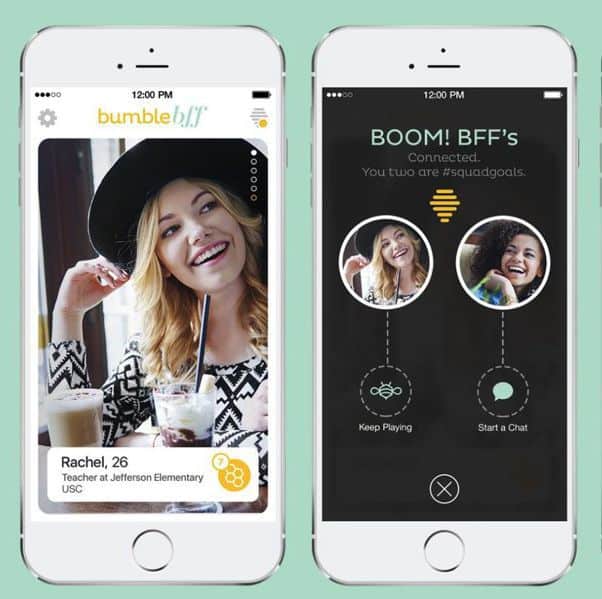 2// Meetup and Make Friends
Meetup is a great app for finding friends as it allows you to find matches based on your interests. This ensures you actually use the app to find friends that have the same interest as you do.
Meetup with people who love what you love, and keep the conversation going.
Sign up with the Meetup App for free!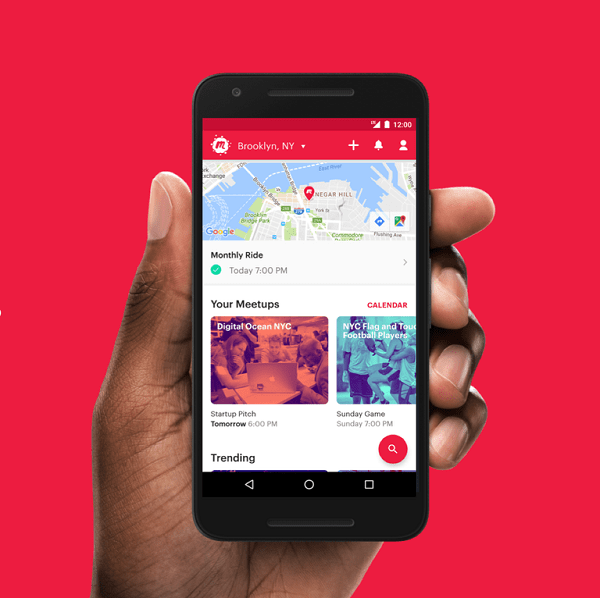 3// Making Friend App: Friender
Friender is another cool making friend app as it also allows you to also make new friends based on your common interests.
Once you log on to the free app, create your profile and choose your interest, you will only be shown other friends that you share common interests with.
Friender is the place to connect with new people and make new friends.
Sign up with this amazing app to find friends today: Friender!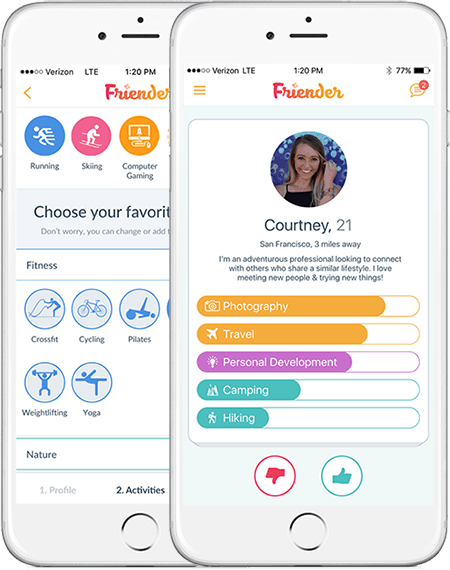 4// Hey! Vina – The Best App for Finding Friends
The Hey! Vina App is known as the Tinder for (Girl) Friends! Which is pretty amazing.
It is one of the best apps to meet friends and more specifically women friends!
Hey! VINA empowers women to choose community over competition and to tap into the power of a supportive global community of awesome women just like them.
This app is currently only for women.
Users can create a profile using their Facebook page and answer six questions regarding their personalities and preferences, and the app will immediately start matching them with like-minded friend-seekers in their area.
Sign up for Hey! Vina here!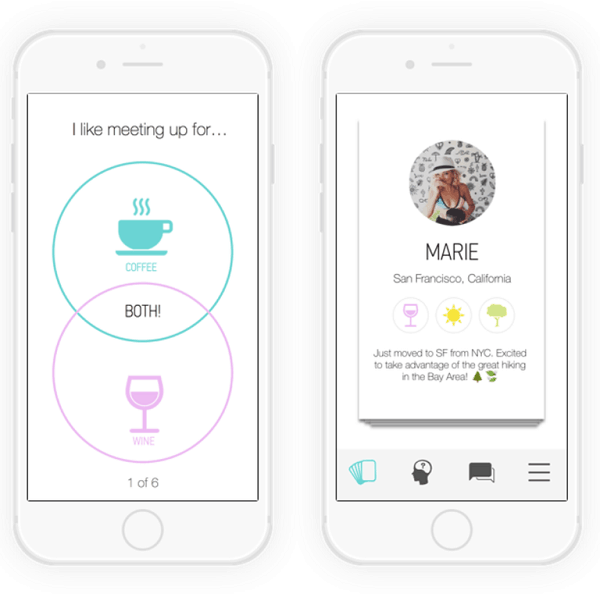 5// Peanut App: Meet Mom Friends
They are so many great apps to make friends that it can be hard to pick one.
But if you are a mom, look no more!
Peanut is the app for mothers.
They make it easy to connect and learn from like-minded women because let's face it, the more women in your life, the better it becomes.
– Connect with mamas like you, near you
– Chat and create meetups
– Share experiences across meaningful topics
As a mom to a beautiful daughter, finding other mom friends while on maternity leave, gave me the opportunity to really connect and feel part of a community.
This was ideal and best for me mentally! If you want to connect with other mom friends, be sure to use the peanut app!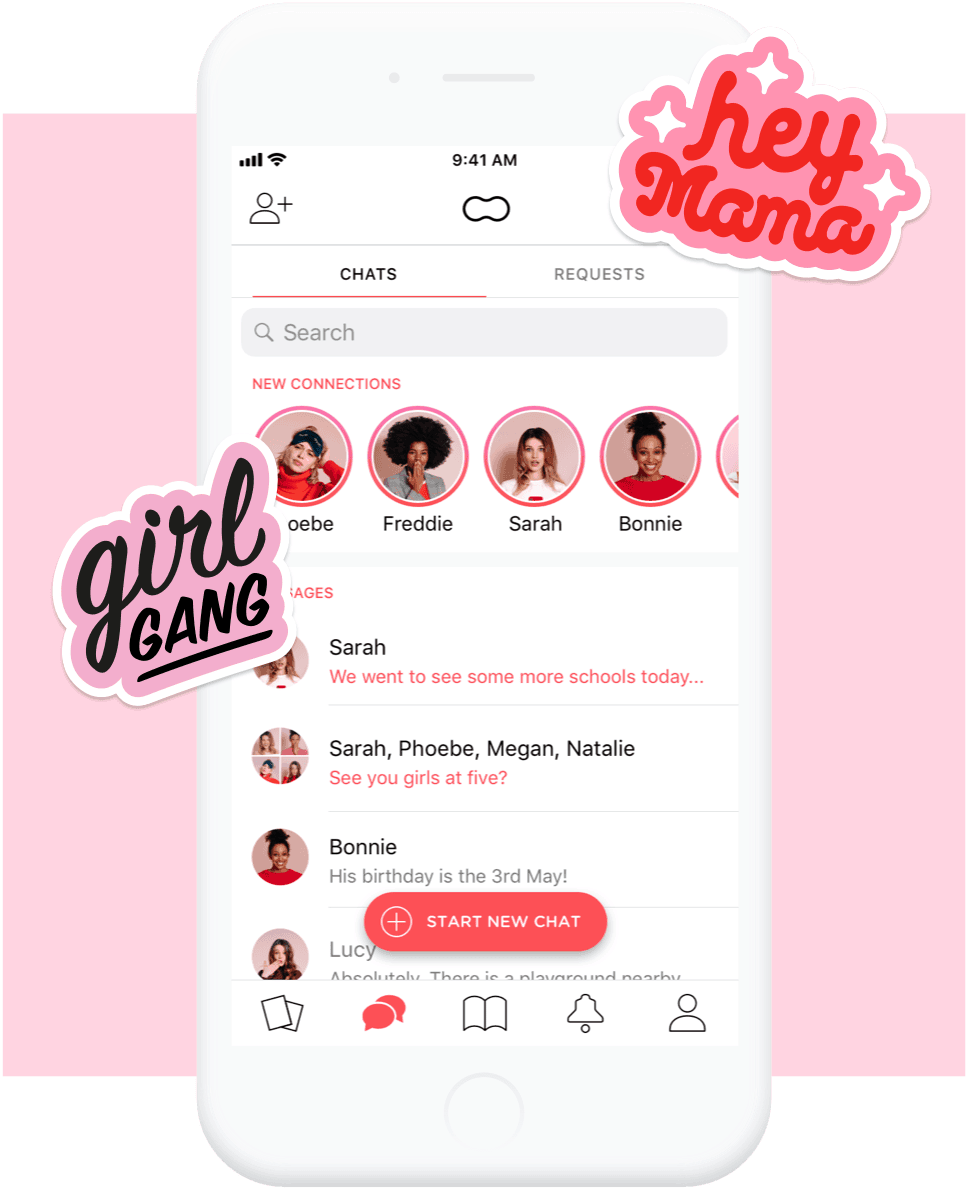 6// We3 App – Meeting New Friends
Is there an app like Tinder for friends? Yes!
As you can see, we have given you a lot of options in terms of apps you can use to make friends.
So what is the We3 App?
We3 is the friendship app where you swipe cards about your personality, lifestyle, beliefs, values…and We3 will add you to Tribes of 3 shockingly compatible people of the same gender.
It also reveals your shared traits, mutual interests and common goals.
Talk about making friends the fancy way!
PS: We3 used to be Me3 and it has officially changed it's name! Sign up for it here!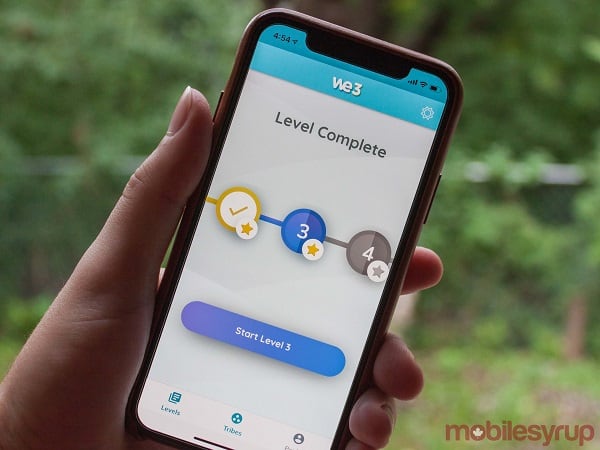 7// Hello Mamas – Meet Moms today
Another mom app!
Hello Mamas was founded by Meg, Julia, and Christa – three very different moms who each experienced challenges when it came to finding mom friends.
They created an amazing web app designed to take the stress out of finding local moms, making friends, staying social, and planning play dates.
If you are feeling lonely as a mom, go ahead and sign up for your free Hello Mamas account to meet local moms, plan play dates for your kids, and get the support every mother needs to really enjoy motherhood!

8// Nextdoor Neighborhood App
Nextdoor is the best way to stay in the know about what's happening in your neighborhood.
Whether it's finding a last-minute babysitter, learning about an upcoming neighborhood get-together, or hearing about a rash of car break-ins. There are so many ways our neighbors can help us.
Nextdoor is an easier way to connect with them. Use this as an opportunity to meet new people.
Sign up for Nextdoor here!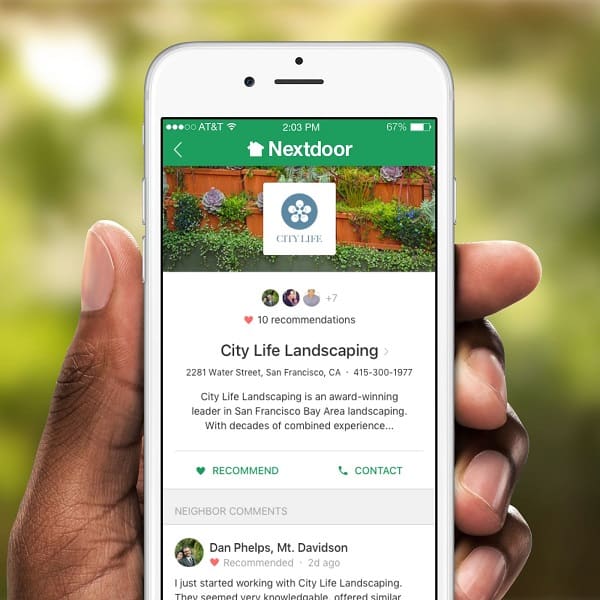 9// Realu App: Apps for Making Friends
Realu is one of the best apps for making friends!
Whether you have recently relocated, are traveling alone, work from home, or are just looking to make a new friend to share a bike ride or a game of chess, we can help!
The REALU App specializes in finding people that are perfect for you, based on your interests.
Create events, search for friends based on your favorite activity, or let us match you with others based on your profile.
This is not a dating APP!
10// Patook – Making New Friends
Patook is an app and website that allows you to make strictly platonic friends with people nearby who share your interests. No flirting allowed!
You will be matched with a friend based on a points system.
Go ahead and apply for a profile, you will be asked to rank various traits such as your gender, interests and other preferences.
They then match you with the highest accumulated number based on the traits you choose. Check it out for yourself!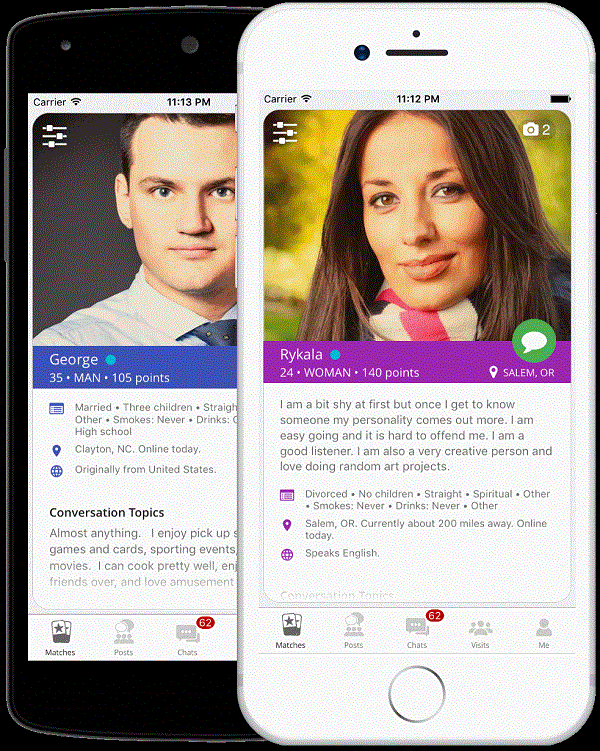 11/ Scout- An App to Find Friends
Scout makes it easy for you to make social connections from friendship to networking!
With your mobile device as your guide, you can discover new friends at the local neighborhood bar, at a concert at Madison Square Garden or on a bus tour in Barcelona.
Scout has connections in over 100 countries, meaning wherever you go, you can always scout out new friends.
Sign up for Scout here!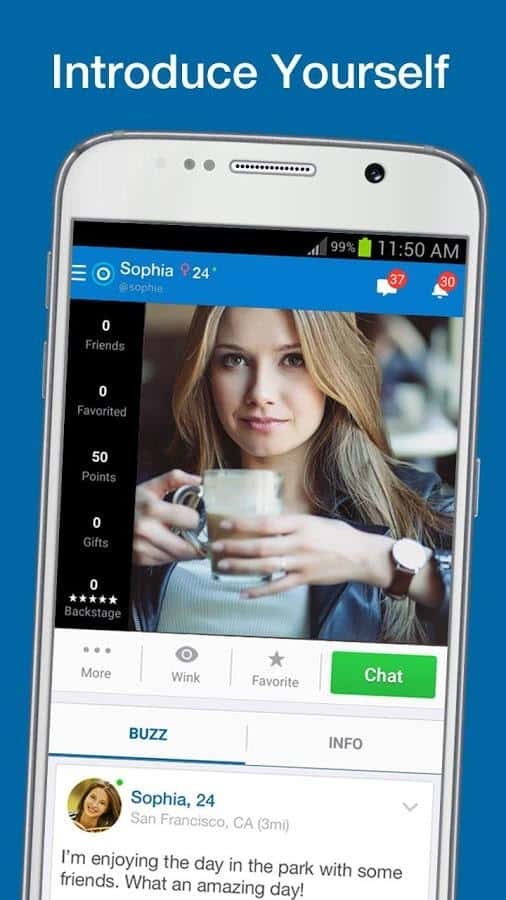 As you can see, they are so many safe and amazing apps to make to make friends around the world using the wonderful internet.
Have you ever tried an app to make friends online?
If so, which one did you use and how did you find your experience with? Tell us about it below!
Apps to make friends are on the rise, be sure to try them if you are looking to make new friends online.
Read this next:
9 Amazing free Apps That Pay You Real Money To Use Them
Best Productivity Apps for Business Women and Entrepreneurs
Find more amazing Lifestyle Stories here!
If you enjoyed our blog we would like to have you join our email list and receive weekly money-making tips, you can join now! Don't forget to join our Private Facebook page. The page is created to share your work, pitch your services and learn from other experienced bloggers!
---
***We would like to note that this post and most posts on our blog may contain affiliate links. This means that if you purchase something that has an affiliate link, we will get a commission from it. Not all items recommended on our site are affiliate links. We only recommend items that we have used and tried. These items have brought us much success and we highly recommend them to you in order to be successful. Thank you for your trust!
Apps For Making Friends: 11 Best Apps For Making Friends Around the World