Last Updated on December 27, 2018 by NandiNN
Amazing Ways to Save Money Shopping Online
I personally love to shop online specifically at Target and Amazon! If you are a big online shopper like I am, you need to know about these online shopping hacks to help you save money.
Target used to have a few home bases here in Canada and they have since left. Most of the Target stores are now all in the US.
With over 1,000 Target stores in the US alone, it's safe to say that these companies know how to keep clients coming back.
With this in mind, every time I shop online, whether it's on Amazon or Target, I am always finding online shopping hacks to help me save some extra money while I shop! 
Before we get started on the best online shopping hacks, we did want you to follow us on Facebook for more awesome ideas on saving or making more money. You can also follow us on Instagram for more tips. 
We also wanted to take the opportunity to let you know that we use Affiliate links on some of our blog posts. This means that we could make a commission if you click on an affiliate link and purchase something. Read our full disclosure and blog policy for more information.
Online Shopping Tips and Tricks
If you keep asking yourself: "How can I save money on online purchases?" We are here to share a few online shopping tips and tricks we use each time we shop online to you be on your way to saving.
Follow these online shopping hacks to get started on saving money while you shop: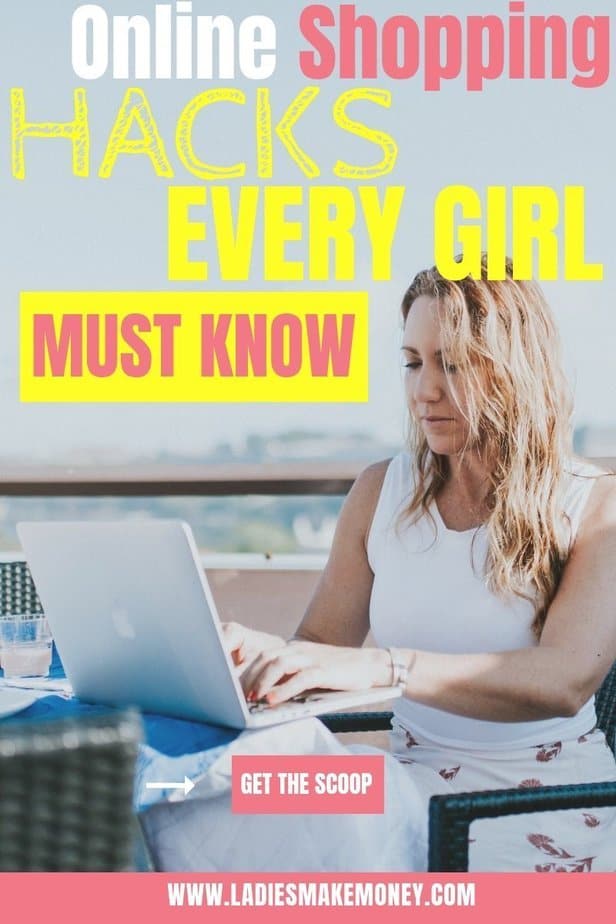 Tip 1: Use the Honey App for iPhone or the Desktop Extension
To save money at Target or on Amazon, I love to use the Honey App for iPhone!
You can also download the Honey Extension on Desktop to get notifications of savings! It's pretty amazing how much you can save using this simple app. You will love using the Honey Extension, trust us!
The extension will help find you some great savings while you shop online, it will also notify you if a product has increased or decreased in pricing which is another great bonus!
It works with thousands of online stores, so you most likely to find a place to use the app with. 
Did we mention that using Honey App is totally free?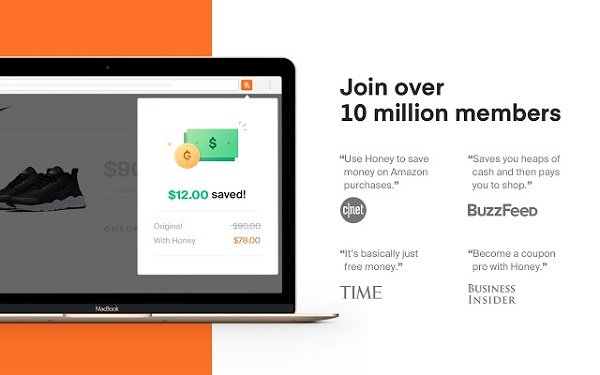 Related:
5 Ways Piggy Will Help you be Chic on a Budget 
Get Paid to Shop with eBates: Why you should be using this App
Tip 2: Use Cashback Apps – The Best Online Shopping Hacks there is 
I enjoy using Cashback apps or point cards to save money while I shop online. The best cashback shopping app is Ebates in my opinion.
Using Ebates with Target is a great way to save money.
Find the latest Target promo codes, coupons & deals by using signing up for Ebates. 
Plus earn Up to 1.0% Cash Back at Ebates. Join now for a free $10 Welcome Bonus. Getting money just for signing up is incentive enough for me to join, especially if it won't cost me a dime!
If I can find more shopping hacks that allow me to earn money, I will be golden!
Target Ebates
If you look up Target Ebates, you will find amazing deals that you can use to shop online with at target!
You can also download the Ebates browser extension to help you save even more money at target!
Tip 3: Use a Shopping App like Shopkick
What is Shopkick? Shopkick is the shopping app that rewards you with FREE gift cards for the shopping you already do! You can earn kicks from stores or online from the comfort of your couch!
Join the millions of Shopkickers who have earned over $78 million that they use to redeem free gift cards to shop at Starbucks, Amazon, Walmart, Sephora, Target & more.
Just like the Target Ebates combo, you can use Shopkick to save money at Target.  
Tip 4: Shop the Clearance Section first
Online shopping hacks you should definitely know is absolutely shopping in the clearance section. Just like in stores, most online stores also have a clearance section.
Check out this section and look for things you need that may be on clearance and are marked down!
For example, Target has a clearance section you can view here!
Most online stores should have this section! If you look around at an online store, try to find the clearance section and find your savings through this area before moving on. 
Tip 5: Avoid Online Shipping Fees 
Most online stores require you to spend a minimum amount before they can waive the shipping fees.  
We are not saying to shop until you drop-  This would totally be the opposite of saving money while shopping online.
We want you to save money while shopping online but you have to be strategic about it. If you are shopping for household items on Amazon or Target, try to shop monthly or once every two months. 
This way, you will have more to shop for and you can avoid the online shopping fees. Some require you to spend more than $75 and others its $100 before qualifying for free shipping.
Tip 6: Pick up in Store
If you can not get the price of your shopping to allow for free shipping, you can always ship to the nearest store close to you and pick up your items.
This is ideal especially if are looking for creative ways to save money shopping online.
You do not want to just add to your cart for the sake of meeting a target to be eligible for FREE online shipping! 
Tip 7: Shop the Online Deals or Sales 
Every online store offers deals once in a while. 
This could be on huge holidays such as Christmas, Valentines, Black Friday and Cyber Monday or one-off promotions that the company may choose to have.
These are usually online for a limited time and should be taken advantage of when it happens. Avoid shopping just for the sake of shopping.
Just like these online shopping hacks, companies also use strategies to draw you in to spend more than you anticipate!
Here is an example of an online deal that Target offers. 

Tip 8: Use Online Coupons if Available
Target or Michaels will typically email you weekly or monthly Coupons that can be used to save money.
As one of our online shopping hacks, we highly recommend you sign up for newsletters to receive saving, coupons and discount codes when your favorite online store has great specials.
This is the ideal way to save money shopping online! 
Tip 9: Be Sure to Follow your Favorite Store on Social Media
A lot of brands and online shopping retails exclusively share coupons and discounts for those that follow them on Social Media!
You often see brands saying, follow us on Instagram to get a free coupon or even a freebie! 
In other words, be sure to follow your favorite brands on social media to get all the deals, specials, coupons and more!
It is one of the many online shopping hacks most people forget to do and it is so easy! 
Tip 10: Sign up for Paribus 
If you are not already signed up for Paribus, you better sign up right now! If you are a frequent online shopper like we are, then this App will soon become your best friend. 
Paribus is a price tracking app, which syncs with a user's email account to scan for receipts and negotiates with online companies to refund the difference if there is a price drop shortly after purchase.
Get a few dollars back should the price of an item suddenly drop. Sign up Paribus today!
Online shopping hacks should only be used as a way to save money, not to gain the system.
Hence why an app like Paribus can keep track of any changes to prices and only refund once the price is dropped.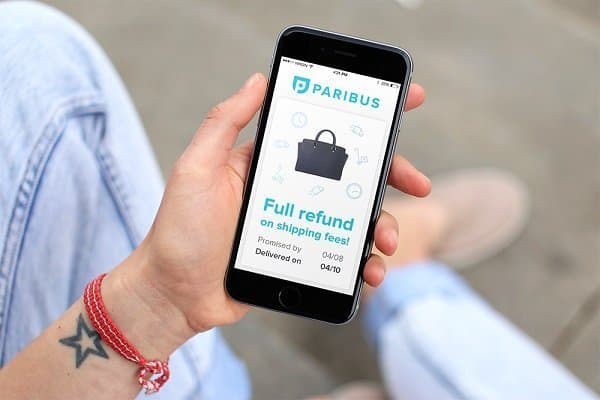 Tip 11: Abandon your Cart Right Now
This is one of the many easiest online shopping hacks that every girl should know. If you are in no hurry to get your items, simply close your window when items are in your cart! 
Most companies will retarget you as they do not want to lose you as a client.  They will then send you an email with a discount coupon to keep you shopping. 
I usually give this a day or two as the offers tend to get better!
We hope you enjoyed these amazing ways to save money shopping online! Do you have any other online shopping hacks that we might have missed?
Tell us in the comments below!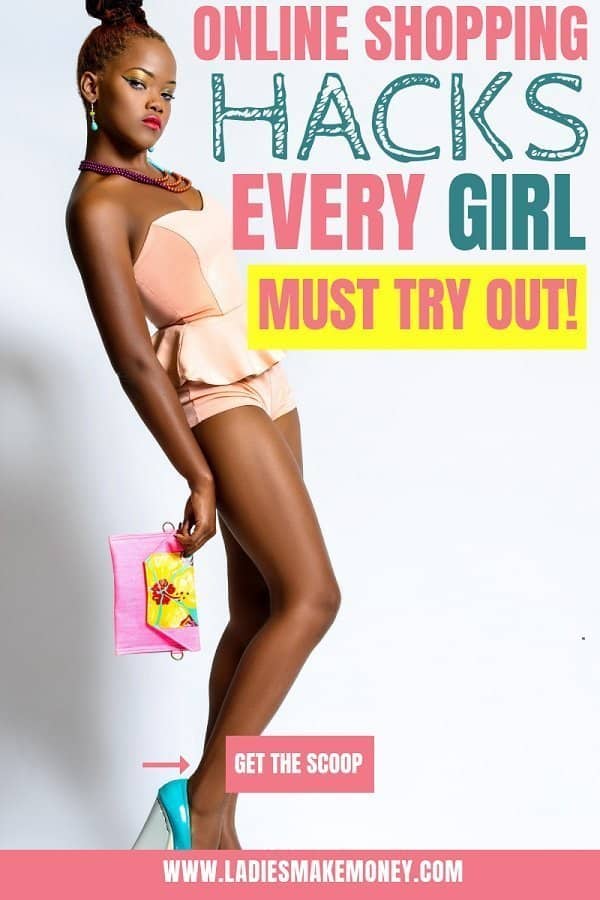 If you are looking for extra ways to save money, find them here! 
If you enjoyed our blog we would like to have you join our email list and receive weekly money-making tips, you can join now! Don't forget to like the Facebook page. The page is created to share your work, pitch your services and learn from other experienced bloggers!
---
***We would like to note that this post and most posts on our blog may contain affiliate links. This means that if you purchase something that has an affiliate link, we will get a commission from it. Not all items recommended on our site are affiliate links. We only recommend items that we have used and tried. These items have brought us much success and we highly recommend them to you in order to be successful. Thank you for your trust!
11 Online Shopping Hacks Every Girl Must Know to Save Money