Last Updated on October 29, 2020 by NandiNN
Legit Apps That Pay You
Looking for apps that pay you? If you have a mobile phone then you are golden and should keep reading!
Having a mobile phone is the norm these days.
But did you know that you can download free apps that pay you real money? Getting paid to use apps? Yes, it is a thing!
We have found a way for you to make money using your cell phone and you have to do it if you are looking for quick and easy cash.
As always, we are frequently browsing the internet and connecting with brands to bring you the best content.
Our favourite topic is obviously Money.
We want to find you the best way you can earn money, save money and manage money so that you can become debt-free as well as become financially stable.
Today we want to focus on a few amazing apps that pay you real money just for using them.
If you do not have them yet, be sure to download them today.
The Best Money Making Apps
They are so many amazing money-making apps and it's up to you to separate the fake from those that are real!
Obviously, we are going to share our true and tested apps to get you started!
Also, do note that you do not need to download every single one of these money-making apps.
You can if you are ready to make more money but do not get overwhelmed by everything.
Otherwise, just download the money-making apps that you feel you will use the most!
Why You Need These Passive Income Money Apps
Ideally, when you considering downloading money-making apps, you want to download apps that will make you passive income!
Passive income is money earned without actively participating in an activity to get paid.
So having an app that will make you money with little to no effort is what you want for yourself!
We are all busy!
So what are some of the best apps that pay you real money to use them?
Before we get started on the Apps that pay you real money, we did want you to follow us on Facebook for more awesome ideas on saving or making more money.
You can also follow us on Instagram for more tips.
We also wanted to take the opportunity to let you know that we use Affiliate links on some of our blog posts. This means that we could make a commission if you click on an affiliate link and purchase something. Please check out our full disclaimer and policy page here.
Real Money Making Apps
Alright, if you have been searching high and low for creative ways to make money from home, let's start with these Apps.
Not only are they free to use, but they are literally paying you just for downloading them and in some cases, using them. It doesn't get any easier than that.
If you own a mobile phone (which most of us do), then you should definitely download these free apps.
There is nothing better than using Apps that Pay you as well as help you manage your money.
Some of these Apps will pay you for doing absolutely nothing, except for maybe watching videos or giving your opinion.
Either way, I like the idea of making some extra money each day, and if they are apps that pay you real money to do so, I would definitely sign up.
Recommended Money-Making Apps that Pay You
We are going to share our favourite money-making apps.
Now, we recommend you get them all and then tell us how much money you do end up making from all the apps combined.
If you are wondering and asking yourself:
What are some apps that pay you through PayPal?

What apps that pay you for data collection?

What is the best app to earn money?

What app pays the most?
Then you are in the right place, we are here to answer these and share with you exactly how to make real money using apps.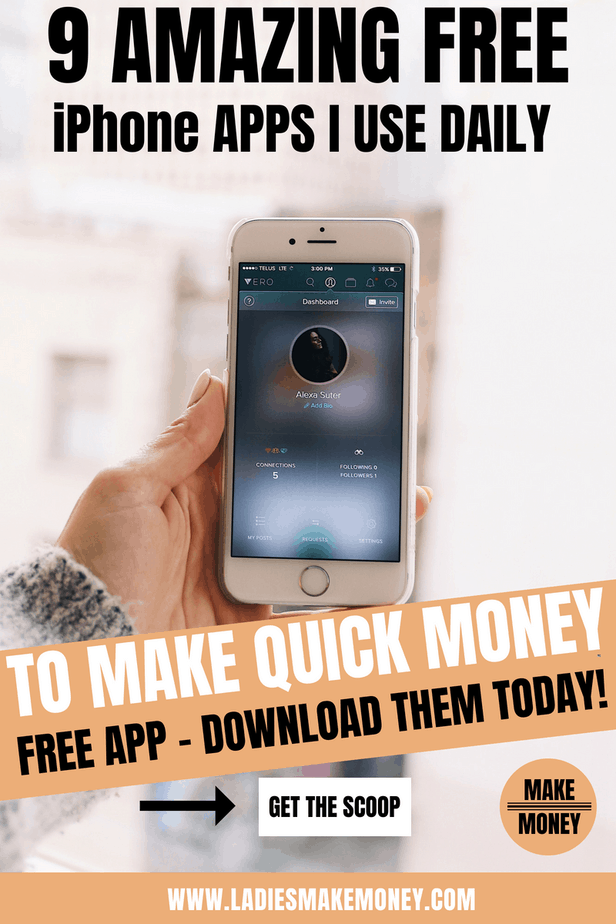 Also, be sure to check out this list of different ways to make money on the side today!
What are some apps that pay you?
1. App That Pays You to Install them on your Phone
This App will pay you almost $50.00 just for installing it on your device.
Honestly, making $50 has never been that easy.
Talk about having passive income for doing almost nothing except installing an App that will pay you.
Go ahead and download this App here.
They don't really have this available in Canada. If you are in Canada, you can sign up here for a similar App.
It's just as easy as that! Make $50 just by downloading these apps that will pay you.
You might also like:
5 Ways to make money using the internet quickly
Want To Earn More Money? Consider Working Abroad
2. Get Paid for using less electricity
Yes, please!
If your electricity bill is really high, you can download the OhmConnect App to lower the bill.
Plus you get a $20.00 bonus just for signing up. Triple YES! Nothing is more amazing than apps that will pay you real money for using them.
This amazing app is a FREE app that literally rewards you for saving energy which is what we all root for.
You will get a notification weekly alerting you. The more you save, the more money you can make.
Be sure to claim your $20.00 here.
3. Get refunded every time prices drop
Where else can you find apps that pay you real money each time a better deal comes on at a store?
The Paribus app will get you cash backs on items that you purchase online. If the price of the product drops, this amazing app will get you the difference.
This happens to me a lot with the products I purchase from Amazon.
Even if it's months later!
I will get a notification about a refund getting processed on items I bought over 4 months ago or more.
Be sure to sign for the Paribus App here.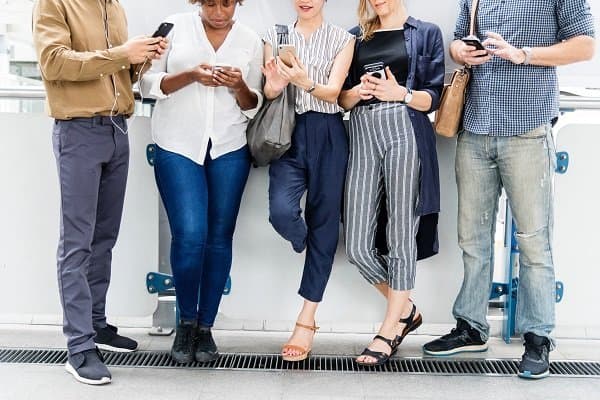 4. Get Paid for Using This App on your Browser
You can now get cash-back for using and installing the Rakuten browser extension on your computer.
This extension will automatically apply coupons, activate cashback and get you the best price as you shop online as you normally do.
Adding the Rakuten browser to your computer is quick, easy and free to install.
You will be able to earn up to 40% cashback and as well as to apply coupon codes instantly.
How do you get paid for using this app?
Get paid through PayPal or a check every quarter!
5. Apps that pay you to walk and workout
If you are looking for ways to get paid and lose weight as well, they are many apps that you can use for this.
These all little side hustles you can do from the side as they will not make you rich by any means.
If you are into working out and staying fit, an app like HealthyWage is definitely your go-to app for making extra cash.
HealthyWage is a website that was designed to help people like you lose weight by encouraging and motivating you to reach your weight loss goals.
They will pay for reaching your weight loss goal.
If you love dogs, then I really suggest Rover as your starting point.
Are you ready to use apps that pay you to walk? Tell us in the comments.
6. Get paid for multiple stuff with Swagbucks
In fact, I wrote a whole post about how I was able to make $500 with it and how you can do the same.
This and other many apps that pay you real money like watching videos, share your opinions and much more are the best.
They are a few more ways you can make money with Swagbucks such as:
Join Swagbucks and earn an extra $5.00 today!
7. Are you wasting any money?
Have you in the past signed up for a subscription that you might have probably forgotten about?
I have in the past!
They are things you can do cancel them. In fact, they have a few apps that pay you to find unused subscriptions and cancel them automatically.
Check out the Trim App.
When they find any subscriptions it will message you to cancel the subscription.
8. Survey Apps That Pay Cash
A lot of people do not like doing surveys.
Here is why!
Most people believe that because surveys are easy to do, they can rack up thousands of dollars per month.
The truth is that it won't make you rich.
The goal is to find high paying online surveys, in order to get better results.
They are a few survey apps that pay you really well for frequently participating in surveys.
We have two amazing Apps that we recommend you start with:
MyPoints lets you earn cash, gift cards, and points in exchange for your opinion.
You will get rewarded with $5.00 after completing your first 5 online surveys.
SurveyRewardz is another amazing app that we absolutely needed to add to our apps that pay you real money list and we highly recommend them.
Our tip is to download both of these apps that pay you in order to maximize the amount you make.
9. Get rid of old Electronics today
Another amazing App that we needed to add to our Apps that pay you real money list is the Decluttr app that is highly recommended.
If you have old CDs (like me) or DVDs, Decluttr will gladly pay you for them.
Other hardware items they collect include cell phones, tablets, iPods and old video game consoles, and accessories.
Why not get paid for these items. You can make anywhere between $50.00 and $100 depending on what you have and how much of it you have.
10. Apps That Pay You To Shop
I have plenty of cashback money apps that I recommend.
But for shopping, because I know how much we all love to shop, I have a few on my list that I tend to go back to over and over again.
The first one I totally suggest is downloading the Drop shopping app! I also highly suggest Befrugal and ShopKick!
Finding Apps that pay you is easy enough with the internet. As always be cautious.
How do you make money by downloading apps?
Most of these apps want to collect accurate information on how consumers interact with their apps in order to make them better.
They are willing to either pay for using them or give you a cashback option.
This way, both of you win.
Just by installing or signing up for these apps will get you making extra money in no time and getting paid via PayPal.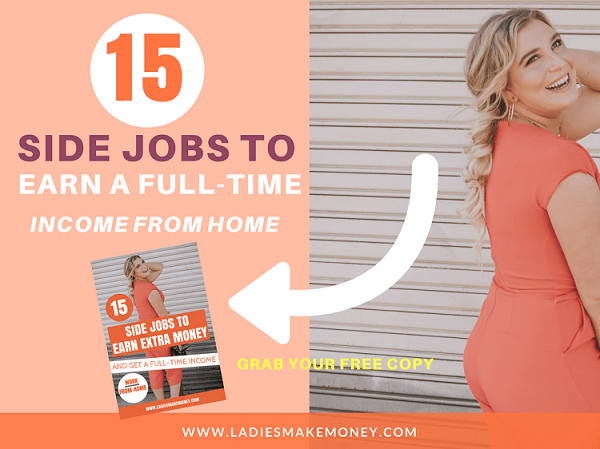 Don't forget to pin this post here to your work from the home job board.
Other apps that you real money posts:
9 Creative Ways to Make Money on the Side By Referring your Friends
12 FREE Money Apps You Need in order to save money for Christmas
Earn Money By Inviting Friends to Use your Favorite Apps
I hope you enjoyed this post where we outlined the exact Free Apps we use daily to make extra money.

Are you already using any of these Apps that Pay you?
We want to hear from you in the comments below.
If you enjoyed our blog we would like to have you join our email list and receive weekly money-making tips, you can join now! Don't forget to like the Facebook page. The page is created to share your work, pitch your services and learn from other experienced bloggers!
---
***We would like to note that this post and most posts on our blog may contain affiliate links. This means that if you purchase something that has an affiliate link, we will get a commission from it. Not all items recommended on our site are affiliate links. We only recommend items that we have used and tried. These items have brought us much success and we highly recommend them to you in order to be successful. Thank you for your trust!
9 AMAZING Free Apps that Pay you Real Money to Use Them