Last Updated on October 22, 2020 by NandiNN
I need money for Christmas
Whether you need to refill your savings account for the holidays or you are just looking for ways to get your hands on free Christmas money this year, we are here to share our best tips for achieving just that!
As long as you keep in mind that our suggestions will not get you rich quickly, be assured that there are plenty of ways to get free money for the holidays just by completing some simple tasks or using a few passive money making apps during your free time.
If this sounds good to you, then you better grab some pen and paper as we have a lot of amazing tips to share with you today.
We have personally used several of these free money ideas and services to earn free Christmas money over the years.
Free money for Christmas is easy to find if you put in the work.
You are here today because:
As you may know, nothing is really for free, you have to do a little work to get what you need.
Our ideas below will help you get the extra cash you need for Christmas without working long hours with no reward.
Check this list of legitimate money-making ideas that you can do to make money right now.
And don't forget to grab this free holiday budget which is totally handy for those looking for the best ways to save money during the holidays.
The monthly Holiday Budget Planner is totally free and you can grab it today to keep your money on track!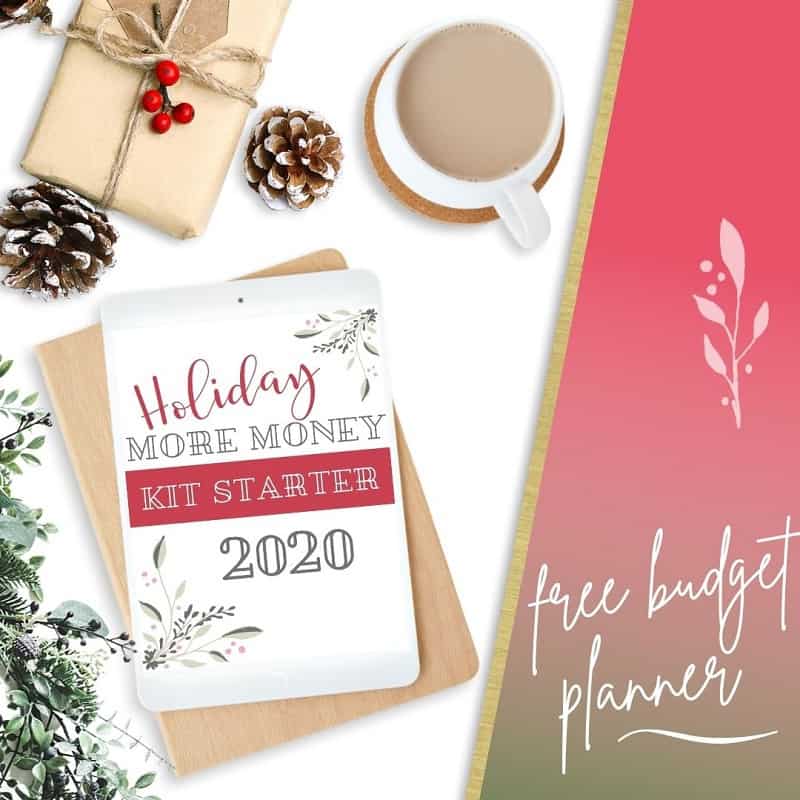 So how exactly can you get free Christmas Money this year?
Before we get started on what you can do to get free Christmas money, we would love for you to like our growing Facebook page right here! Be sure to follow us on Instagram here.
We also wanted to take the opportunity to let you know that we use Affiliate links on some of our blog posts. This means that we could make a commission if you click on an affiliate link and purchase something. Read our full disclosure and blog policy for more information.
How can I pay for Christmas with no money?
If you are living on a tight budget with little money this year, they are a few things you can still do to enjoy and have a jolly time with your family.
Remember to plan ahead to avoid overspending and be sure to create a Christmas budget that works.
If you are hand, creative and can make things yourself via DIY, go for it.
This way you are not spending carelessly.
Set a spending limit and ensure that limit is respected.
Consider looking into getting free money for Christmas this year using the tips below.
11 Ways to Get Free Christmas Money Effortlessly:
1. Earn Money By Shopping Online
If you typically shop online, be sure to use cashback sites to earn some money back if possible. The little money you get back can easily add up.
I have earned a total of $150 dollars just from shopping online last year. I don't know about you but $150 in my eyes is technically free money.
By using simple online shopping hacks like these, you are guaranteed to save plenty of cash as well as earn cashback on your purchases!
Here are some of the cashback I plan to use this Christmas to earn free money:
Here are 9 more amazing free apps that pay you real money right now that you can use to make some extra cash over the holidays!
Don't wait, the sooner you start, the more prepared you will be for the holidays this year.
Christmas is literally around the corner.
2. Get free Christmas Money by Watching Videos
Swagbucks is an amazing app that allows you to earn Swagbucks (SB) after completing several tasks.
One of the easiest ways you can earn some SB is to take their online surveys, play their amazing online games, shop, and many other things.
But my absolute favourite way of making extra money with Swagbucks is to download their extension plugin and browse the internet through their search engine.
This allows you to watch movies and videos online.
By doing this, you can get paid just for using their platform! Yes, you can get paid to watch movies online using the Swagbucks app!
Talk about a simple way to get free Christmas Money!
The more you are on the platform, the more free money you can make.
The SB points you accumulate can be paid out with cash via PayPal or you can redeem them for free gift cards.
Is Swagbucks worth the time?
I really think it is worth your time especially if you are trying to find a way to get free Christmas money, then this is a simple way of doing just that!
Here is how I was able to make over $500 using the Swagbuck app.
Like Swagbucks, you can also download the Rakuten extension on your computer and get paid for browsing.
3. Grab Yourself Some Free Gift Cards for Christmas
Want to know how to get free gift cards fast?
The best way to save money this Christmas is to be aware of your finances and know how to live within your means.
With that in mind, I find using gift cards or cash is the best way to be mindful of your spending.
They are a few things you can do to earn gift cards for free that you can use for Christmas this year.
One of my favourite ways to get free gift cards is by using online survey sites.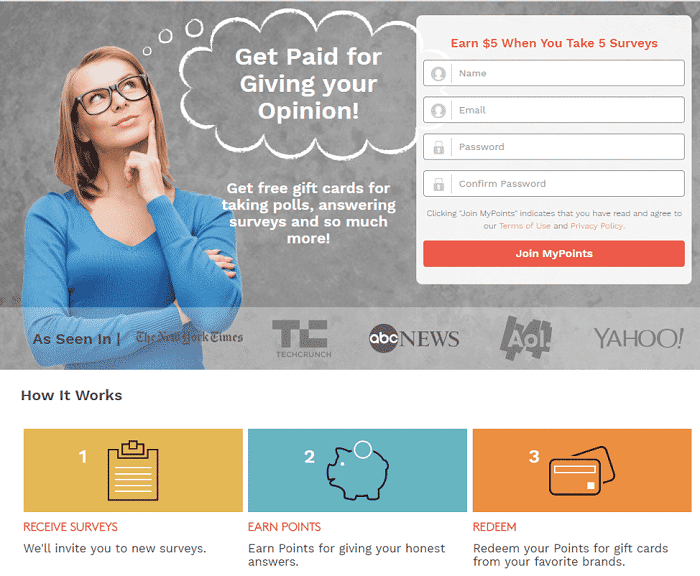 The good thing about online surveys is that the rewards can also be redeemed as visa gift cards.
If you want more ideas on how to earn free gift cards fast, you can read this post!
4. Get paid to lose weight
If you are looking for free Christmas money, you can get that by losing some weight before the holiday season.
I love the HealthyWage app for the simple fact that you can lose weight and get paid for it.
If your goal is to find ways to earn free money for Christmas this year, then you will need an app like HealthyWage to help you make that extra money.
HealthyWage is a website that was designed to help people like you lose weight by encouraging and motivating you to reach your weight loss goals.
They will pay you for reaching your weight loss goal and then some.
You can also get paid to walk by using these apps:
5. Get Rewarded for Downloading Mobile Apps
In this day and age, everyone I know has or owns a smartphone.
If you didn't know, Mobile apps can help you earn free Christmas money and we encourage you to take full advantage of this epic opportunity today!
All you have to do is to simply download a few apps and earn.
You will then get paid for a variety of things such as to shop, to scan, and for walking into your favourite store!
If this sounds like something you can do, then get on it.
There are many rebate apps available, but here is a list of our favourite ones for those that want to earn money effortlessly:
6. Consider Micro-Investing
If you want to let your money grow and earn free Christmas money, I will suggest looking into some easy investment opportunities.
You do not have to have a lot of money to start investing. In fact, for as little as $5.00 you can start to invest and watch your money grow.
There are some great apps out there that will give you a free bonus just for starting to invest.
My recommended apps for investment include Acorns and Stash Invest, they will also give you a $5 welcome bonus.
7. Get free money for Christmas for Sharing your Opinion
Did you know that you could get paid for sharing your honest opinion?
And one of the best sites to share your opinions with brands is Survey Junkie.
Unlike other spam sites, Survey Junkie actually pays really good money for little effort.
Spending just 20 minutes a day participating and sharing your honest opinion is one of the best ways to make free Christmas money this year.
Learn more about Survey Junkie right here.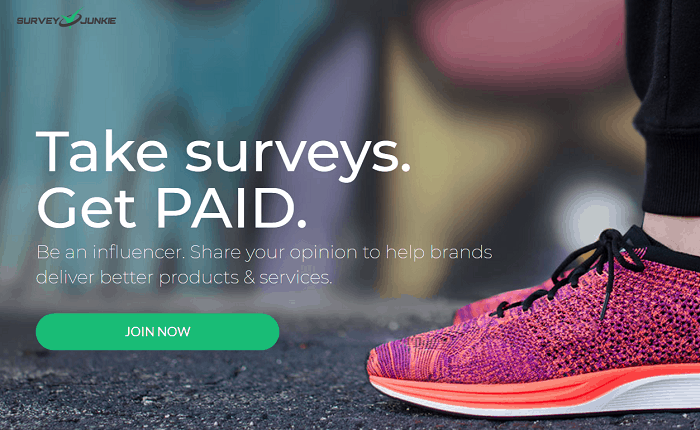 8. Grab $5 for Signing Up For InboxDollars
If you are looking for free money this holiday season, then you are in luck, my friend.
InboxDollars is giving you free money just for signing up for an account with them.
And if you want to make even more money with InboxDollars, simply complete and participate in online surveys, watch videos and read their promotion emails.
You can also shop via their online site to earn even more cashback.
When you sign up for InboxDollars today using my special link right here, you'll receive a $5 bonus.
So what are you waiting for?
9. Sign up for Drop Today
Here is another amazing new cashback app for credit and debit card users.
If you want to earn another free $5.00 for Christmas this year, be sure to sign up for the Drop App today,
Simply add your card to the app and select your top five favourite brands.
When you shop with your favourite brands, you will earn points based on the amount of money spent.
These awesome points you earned can be redeemed for gift cards or used to redeem cash.
Drop users will earn an awesome $5 bonus just for signing up and linking a credit or debit card.
Hurry before the offer expires.
10. Make Free Christmas Money By Referring Friends
Just like we have shared with you a few ways to make free money, if you can refer your friends to these as well, you can get a commission.
Only refer your friends to brands and companies that you love just like we did. There are so many places that you can refer to and earn money this holiday season.
I made a list of some of my favourite places so you can make money on the side by referring to friends to apps here.
And here is another list you can earn money by inviting friends!
11. Get Free $10 for Christmas
BeFrugal is another site that I love and use whenever I can.
It is a cashback site and when you sign up for it today, you can get yourself $10 for free using this special link!
Cashback sites are the best way to get free Christmas money this year.
I know you shop online, so be sure to use a cashback site next time you shop to earn free money!
Sign up for BeFrugal today!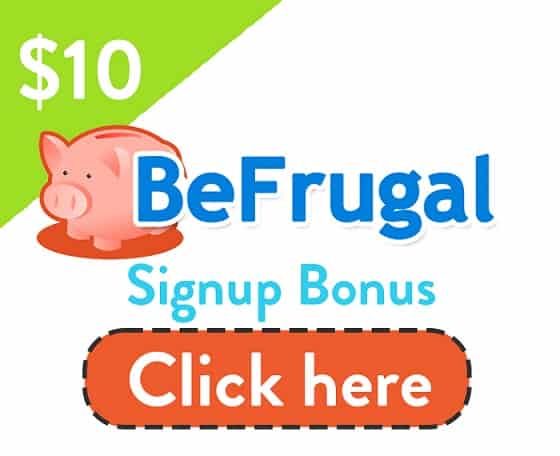 And there you have it, an awesome list of great ways to get free Christmas money this year.
Did we miss anything?
Share with us in the comments below and do not forget to pin this post to your holiday Board for reference.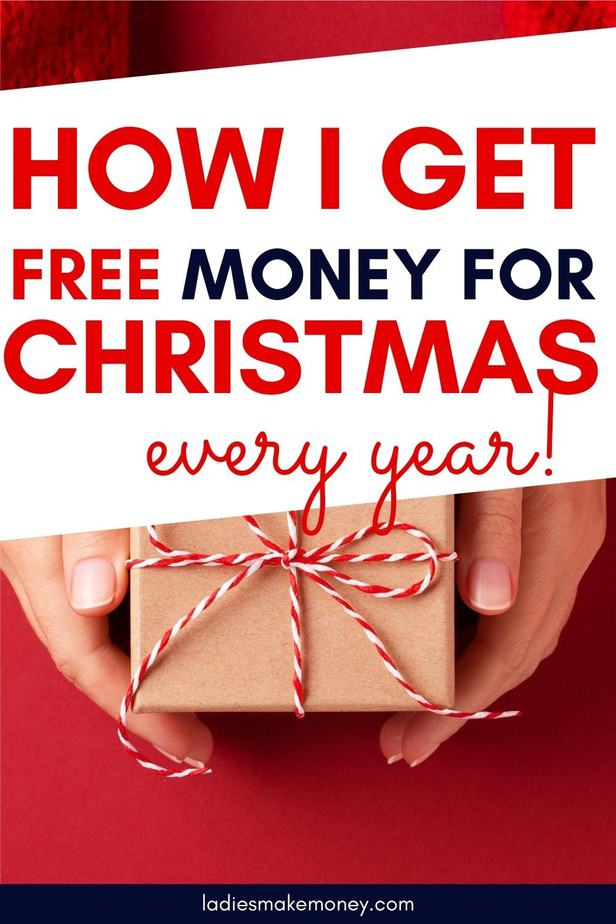 Here are more ways I save money every single day in time for Christmas:
Don't forget to grab this free Holiday Budget Planner for more savings!

Read next:
If you enjoyed our blog we would like to have you join our email list and receive weekly money-making tips, you can join now! Don't forget to join our Private Facebook page. The page is created to share your work, pitch your services and learn from other experienced bloggers!
---
***We would like to note that this post and most posts on our blog may contain affiliate links. This means that if you purchase something that has an affiliate link, we will get a commission from it. Not all items recommended on our site are affiliate links. We only recommend items that we have used and tried. These items have brought us much success and we highly recommend them to you in order to be successful. Thank you for your trust!
Free Christmas Money – How To Make Money at Christmas Time