Last Updated on January 13, 2021 by NandiNN
Get Paid to Walk
We are so excited to be sharing over 10 legit apps that pay you to walk!
If you are trying to get your steps in, or your plan is to get fit walking, well now you can get paid to walk.
Since I am such a huge walker, I secretly thought to myself, "can I earn money by walking?"
If you know me, I am always trying to find ways to make extra money even if it is just with a simple hobby.
And guess what, I wasn't the only one thinking this.
You all beat me to it.
A lot of you were also trying to find creative ways to make money walking.
Many of you were also asking the exact question I had in my head, "how can I get paid to walk!"
Oh, and the questions didn't end there.
They were so many other amazing questions like:
Is the app that pays you to walk real?
Let's find out.
Think about it, we walk almost every single day.
So if you could get paid for it, wouldn't you want to jump on the bandwagon?
Honestly, if you know me, I am constantly looking for creative ways to make money from home easily.
When I found out that I could make money by walking, I knew I had to jump on the opportunity.
We did all the hard work and came up with a great list of apps that will pay you to walk so all you have to do is download them to your smartphone and start earning.
You can now walk and earn money!
Ready to find ways to get paid to walk?
Before we get started on the best legit apps that pay you to walk, we would love for you to like our growing Facebook page right here! Be sure to follow us on Instagram here.
We also wanted to take the opportunity to let you know that we use Affiliate links on some of our blog posts. This means that we could make a commission if you click on an affiliate link and purchase something. Read our full disclosure and blog policy for more information.
Apps that gives you money for walking
There are many apps geared toward maintaining a healthy body weight these days!
But combining the need for staying healthy and motivated by making extra cash using apps that pay you to walk is now the future.
These apps are actually paying people to walk as well as to complete other exercises. It is really the perfect motivation for getting moving.
If your goal is to be healthy and you are striving to be a better you, I encourage you to walk.
Not sure how much you should walk to lose weight?
This article does a fantastic job of explaining exactly how much fat you can burn when walking.
So if you are going to take up walking, be sure to get paid for it using great apps.
We are going to share with you some of the best apps that pay you to walk!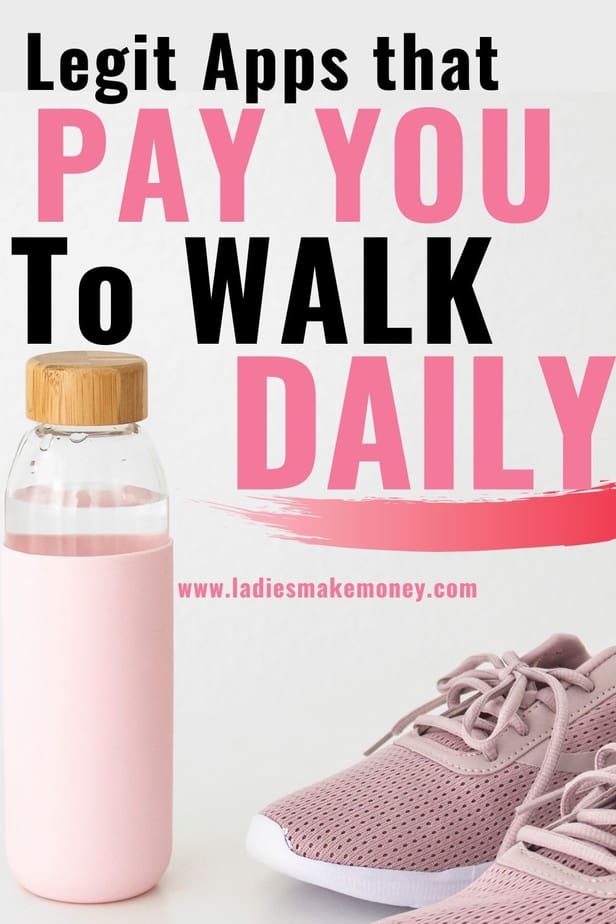 Legit apps that pay you to walk?
You are going to love the apps we are going to share below as they really do pay you for walking.
If you are like me and you are always looking for easy ways to make extra money, I strongly recommend you download these apps today.
We have rounded up the perfect apps that pay real money to walk and we highly suggest you give them a try.
Getting rewarded for doing something as simple as walking is very motivational.
Here is a list of Apps that pay you to walk:
1. Achievement App
If you are looking for ways to make money walking, be sure to look into the Achievement App.
Is the Achievement app legit?
Achievement is one of the best apps that pay you to walk! That is why many people are at first skeptical of it.
It literally pays you to do a variety of exercises, and one of which is walking.
Think about it, walking is something you do every day, so why not monetize it?
For every 10,000 points, you make on the app, you will be paid $10.
You can either keep the money you make or you can donate it to a charity.
It takes approximately 4 months to reach a $10 payout, so you will find yourself getting a maximum of $30 per year using Achievement.
The points you do earn expires within a year so be sure to cash in before then.
2. Walgreen's Balance Rewards
This amazing app pays you to walk and it is so simple and easy to sign up for.
All you need to do is download the app, get an account and sign up.
You will be required to link a fitness tracker.
With this app, you can easily earn 20 reward points for each mile you run and the limit per month is 1,000.
You do have the option of earning additional points for logging your weight and blood measurements as well.
Walgreens rewards you for more than just walking, they have plenty of other things you can do on the apps to earn more points.
Getting paid for walking these days is now just as easy as installing a few simple apps.
3. Gigwalk
Whether you're looking for a little spending money or want to earn an entire extra paycheck, Gigwalk can help.
This hugely successful app is the go-to app for those looking to get paid for walking.
With Gigwalk, you earn cash by completing tasks!
Whether you just need to make a few extra dollars or you want something more, with Gigwalk you choose when, and how much, you want to work.
You can get paid anywhere from around$3 to $100 depending on the type of tasks you chose to complete.
It's one of the best apps that pay you to walk.
Be sure to try it out today!
4. StepBet
Are you interested in getting paid for walking?
Then look no further than using a walking app like Step bet!
This one is pretty simple; as the name suggests, it is a betting App.
In this case, you set your fitness goals and bet on yourself to achieve them.
If you are successful in achieving your target, you will win money.
If you are not successful in achieving your target, then you will lose whatever amount of money you made a bet on.
The minimum amount that can be used to place a bet is $40.
To make money with a walking app like StepBet, you definitely need to put in the work.
And what I love most about StepBet is that you can link the app with other fitness trackers.
So if you are looking for the best app to get paid for walking, then be sure to download StepBet today.
5. Bitwalk
This amazing app was formerly known as Bitwalking and it has since changed its name.
Can you really make money with the Bitwalking app?
This fitness app pays you by how many steps you take.
This means that you need to walk a lot more to get a higher payout.
At the moment, the Bitwalk app is going through a re-brand, but you can definitely sign up for the waitlist if you are still interested in making money from walking.
6. Sweatcoin
Does Sweatcoin actually pay you?
Sweatcoin is the best app that pays for walking and if you are serious about making extra money, be sure to download it today.
With this app, for every 2000 steps you take, it is converted to the app's own Crypto-currency called Sweatcoins.
This app allows free membership and you have the option of upgrading your free version of the app.
With the free membership, you can earn 5 Sweatcoins per day for 5000 steps and with the upgraded version, you earn 10 Sweatcoins per day for 10,000 steps.
The currency can be exchanged for cash rewards or gift cards.
Although the gift card options can be limited, you can receive $1,000 through PayPal for 20,000 sweatcoins.
That number of points might take up to a year and a half to accumulate but the reward is absolutely the best.
If you wondering about legit apps that pay you to walk, then I would recommend you download the Sweatcoin app!
7. HealthyWage
If you are a long time follower of Ladies Make Money Online, you know that we have previously recommended HealthyWage on multiple occasions.
Walk for money using a decent app like HealthyWage today.
You can literally get paid to lose weight using HealthyWage.
Do you want to know how you can earn up to $10,000 using this amazing fitness app?
You will need to set your goals up on the app and get your friends together for the many challenges that the fitness app offers.
Go ahead and calculate how much you could potentially win by using this calculator!
It's one of the best apps that pay you to exercise.
I will continue to promote HealthyWage because I highly believe in their products.
It's an amazing app that has helped plenty of people lose weight by actively motivating them.
8. Charity Miles
The best get paid to walk app is one that properly tracks your information in terms of the steps you do take.
I find that Charity miles does this well.
If you are looking to earn money while walking, then give Charity Miles a chance!
With over 40 registered charities connected, this app allows you to donate to any charity of your liking through exercise.
It is able to track your running, cycling or even walking workouts by using your phone's GPS and motion sensors to track your mileage.
It is also able to log your indoor workouts as well, so you can record your usage of the treadmill and it will be easily contributed to the data in the app.
The only downfall with this app is that it can only be used for workouts as you have to open the app for it to track the information.
Otherwise, it one of the best apps that pay you to walk.
9. Carrot Rewards
As a Canadian, you know I had to try out this app.
The Carrot reward app has really changed the role smartphones play in motivating people to lead more of an active lifestyle.
Essentially, Carrot rewards you financially for walking and meeting personal activity goals!
It is a free app that gives all users one Reward Point for each step taken.
Reward Points can then be used to play games, compete in challenges and purchase special rewards that are available right on the app!
You may also redeem points for cash.
Use carrots to make money for walking and for motivating others to reach their goals.
Note: This tech company plans to relaunch popular wellness app Carrot Rewards that shuttered after its original founders failed to secure enough funding to keep the business running.
Stay tuned for updates.
10. MapMyFitness
MapMyFitness is one of the best apps for walking!
It is also an amazing fitness app that pays you for your efforts.
This app rewards you for your effort in running, walking and doing other daily exercises.
It consists of challenges and competitions that all have a reward attached to them so you win every time.
Though this app does not provide direct cash rewards, if you are into fitness, it is still worth it as the rewards tend to be fitness related.
This app is very good for connecting to your other fitness apps and phone sensors to track your progress.
11. PK Coin
They are so many ways to make money walking, and using an app like PK Coin is perfect for achieving that goal.
PK Rewards is an IOS app that provides the opportunity to earn virtual coins towards rewards or to support charities.
Once your phone is connected to the app and it can track your physical activity, you are able to earn coins from it.
This app is able to record moderate to vigorous activity, so the more effort you put in, the faster you can earn coins.
You can also link other workout-tracking apps and sync the information you need to meet your fitness goals.
You can earn an unlimited number of coins per day, however, there is a limit on the amount you can bank per day.
This can be extended by upgrading the app.
So if you want to walk and get paid, be sure to download this amazing app.
12. Runtopia
This app focuses on assisting you to become healthier while rewarding you as a bonus.
You are able to set goals for a variety of activities and it also has training program features that help you prepare for exercises, lose weight and more.
Most of the features are absolutely free while some require a premium membership.
So how can you make money with a walking app?
As activities are completed, you get the opportunity to earn sports coins that can be redeemed for products, membership, coupons and even PayPal cash.
Are you ready to make money from walking?
Get this app now.
13. Walk with Lympo
Get paid to walk with an amazing app like Lympo!
Is Lympo legit?
If you are looking for apps that reward you for walking, then this is it.
With Lympo, users are rewarded for completing walking and running challenges.
Lympo is one of the first apps to reward users with real money for each mile walked or ran so be sure to join them if you want to earn money by walking.
Why do we love this amazing app that gives you money for walking?
Basically, because it is a free app that allows you to earn money just for your healthy habits.
Go ahead and complete daily tasks & challenges, grab your rewards and buy products you love from the in-app marketplace.
Boost your motivation and get paid for walking with Lympo!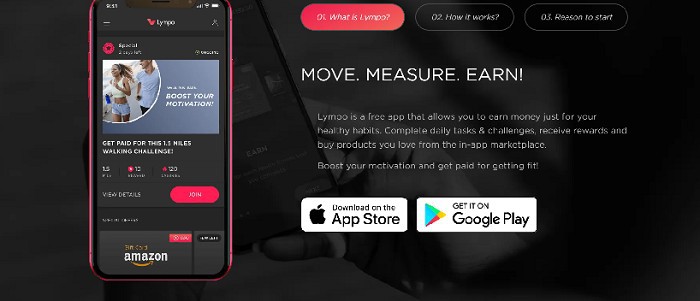 There you have it, a list of amazing apps that pay you to walk!
Which of these apps will you use to make money from walking?
We want to hear all about it below, tell us in the comment section.
Here are other great ways to get paid for walking:
They are so many passive income apps you can use to make money, but our recommendations are tried and tested.
With that in mind, we highly recommend you earn money for walking using the apps we have listed in this post.
Rover – Get paid $20 for walking dogs with the Rover app! If you love to walk dogs, this app will pay you to refer friends through their links.
Wag Walker – This is another amazing app that pays you to walk dogs. Become a Wag Walker today!
Postmates – Earn decent money by delivering items to customers of participating stores that don't have any delivery service. Sing up for the Postmates here.
How much can you make with apps that pay you for walking?
You are definitely not going to get rich using these apps.
These apps can pay out as little as $10.00 a month to $100 depending on how much effort you put in.
If your life and work-life are very active, you may be able to make more depending on the app that you use.
This could be enough to pay for gas or something you indulge in very frequently.
So do not go quitting your day job.
If you want to make money with a walking app to pay for little things, then these apps should work perfectly.
Choose an app that gives you money for walking, and start earning big today!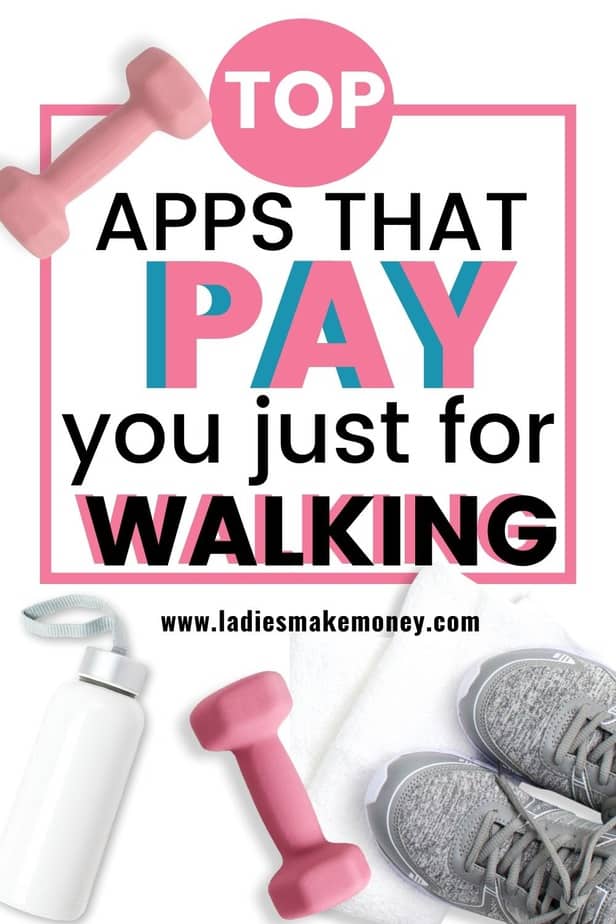 More legit apps that pay you
9 Amazing Free Apps that Pay You Real Money to Use Them
Earn Money By Inviting Friends To Use Your Favorite Apps
If you enjoyed our blog we would like to have you join our email list and receive weekly money-making tips, you can join now! Don't forget to like the Facebook page. The page is created to share your work, pitch your services and learn from other experienced bloggers!
---
***We would like to note that this post and most posts on our blog may contain affiliate links. This means that if you purchase something that has an affiliate link, we will get a commission from it. Not all items recommended on our site are affiliate links. We only recommend items that we have used and tried. These items have brought us much success and we highly recommend them to you in order to be successful. Thank you for your trust!
12 Real Apps That Pay You to Walk in 2021 (Check it Out)!