Last Updated on August 20, 2018 by NandiNN
When you get right down to it, your eCommerce site or online store only has one purpose; making it easy as possible for people to purchase your products in order for you to make money. With this in mind, there are a number of ways poor design can inhibit this process. Often, improving the usability of your ecommerce site can be accomplished with a few modest moves.
Before we get started on you can improve the usability of your eCommerce site to attract more Clients, we would love for you to like our growing Facebook page right here!  Be sure to follow us on Instagram here. 
We also wanted to take the opportunity to let you know that we use Affiliate links on some of our blog posts. This means that we could make a commission if you click on an affiliate link and purchase something. Read our full disclosure and blog policy for more information.
Simplify Log-in
Identifying users with email addresses accomplishes a couple of things. First off, it makes it easy for the customer to remember the username they established. Few things in modern life are more frustrating than trying to log into a site and struggling to remember the username you used. This also gets users to give you an address you can add to your mailing list.
And, you'll know which people will be interested in getting your newsletters each week otherwise they will not sign up.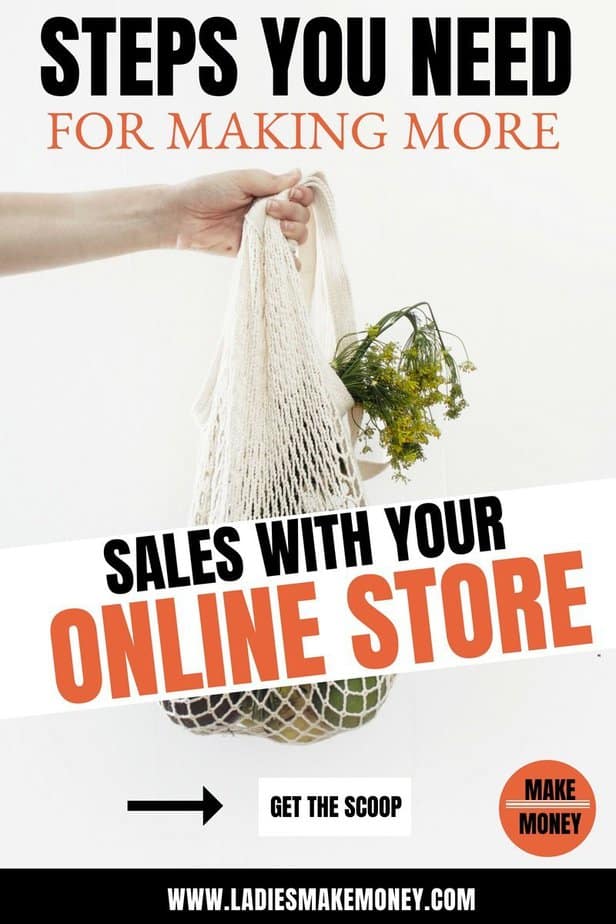 Provide Intuitive Navigation
While your mind probably went straight to your menu structure (and it should have) there's more to intuitive navigation than just your menus. Your products should be properly named and sorted into logical categories. You should also give users an easy way to get back to the homepage, regardless of where they are in the site.
Contact information, customer help, call to action buttons and search functions should also be logically placed and easy to use. The best free website themes already do this, look to them for examples if you're unsure about yours.
Make Ordering Simple
Yes, it'd be great to have as much information as possible to help with your marketing efforts. But you're better off making the sale and asking for that information later, rather than creating a barrier before they even complete the purchase.
The key elements you will need are their login name and password, a delivery address, the preferred delivery option and the payment details.
Give buyers a means to verify that information before placing the order, provide onscreen confirmation afterward and you're set.
Sending a confirmation email too will ease the customer's mind. This message should detail their order, provide an order number, a tracking number from the shipping company and an expected delivery date.
Along those same lines, look for ways to streamline the submission of information. Rather than asking for the names of months, use numbers (1 = January 12 = December).  Any area data entry can be simplified, do so. You want people to provide the information you need quickly and without hassle.
Do this well and you'll be rewarded with repeat customers.
Related Post:
7 Reasons you need to start an Online Store today
Easy to make Printables makes this Blogger 2 Million a Year
Answer Questions Before They're Asked
When a purchaser chooses a shipping option, tell them how long to expect it to take right there on the screen. If you're asking for personal information like a date of birth, tell them why you need it. Your product pages should also offer up all pertinent information in as succinct a fashion as possible.
Be careful here though. You want to provide enough information to satisfy curiosity and ease concerns, but not so much you bog the shopper down with excessive details.
Make Required Fields Stand Out
If you have some information you'd like to have and the other data you need to have, make the like to have optional. Highlight the have to have so customers know they can skip the others if they'd like. An asterisk and an explanatory notation are all that's required. This will definitely improve the usability of your eCommerce site. 
Optimizing these five elements will go a long way toward improving the usability of your ecommerce site. Remember, your web presence has but one purpose—closing sales. Anything you do to make it better at that task will improve your bottom line.
Did you like our tips on improving the usability of your eCommerce site? If so, we would love to hear from you in the comments below. Be sure to tell us any tips you have to succeed with online stores. More tips can be found here. 

If you enjoyed our blog we would like to have you join our email list and receive weekly money-making tips, you can join now! Don't forget to join our Private Facebook page. The page is created to share your work, pitch your services and learn from other experienced bloggers!
---
***We would like to note that this post and most posts on our blog may contain affiliate links. This means that if you purchase something that has an affiliate link, we will get a commission from it. Not all items recommended on our site are affiliate links. We only recommend items that we have used and tried. These items have brought us much success and we highly recommend them to you in order to be successful. Thank you for your trust!