Last Updated on August 6, 2018 by NandiNN
Have you ever wondered how people make money from the internet? Or have you ever tried to find out how you can make some extra income for yourself using the internet? Well, you can try using YouTube, as it is also one of the best choices available for making money online. Wondering how to make money on YouTube?

Before we get started on the best strategies to you use to make money on YouTube, we wanted to say that this is a sponsored blog post. We would also love for you to like our growing Facebook page right here!  Be sure to follow us on Instagram here. 
We also wanted to take the opportunity to let you know that we use Affiliate links on some of our blog posts. This means that we could make a commission if you click on an affiliate link and purchase something. Read our full disclosure and blog policy for more information.
Making money online requires some research and implementing on your part. YouTube is a great place to start if you want to make money online. If you are already on YouTube you have tackled half the battle. I get asked a lot of questions each week on how to make money with YouTube, a few popular questions are:
How much does YouTube pay per 1000 views?

How many subscribers do you have to have to make money on YouTube

How do you monetize a YouTube video? 
Today, we would like to focus on strategic steps you can take today to make money on YouTube. If you want clear results, be sure to follow the steps below.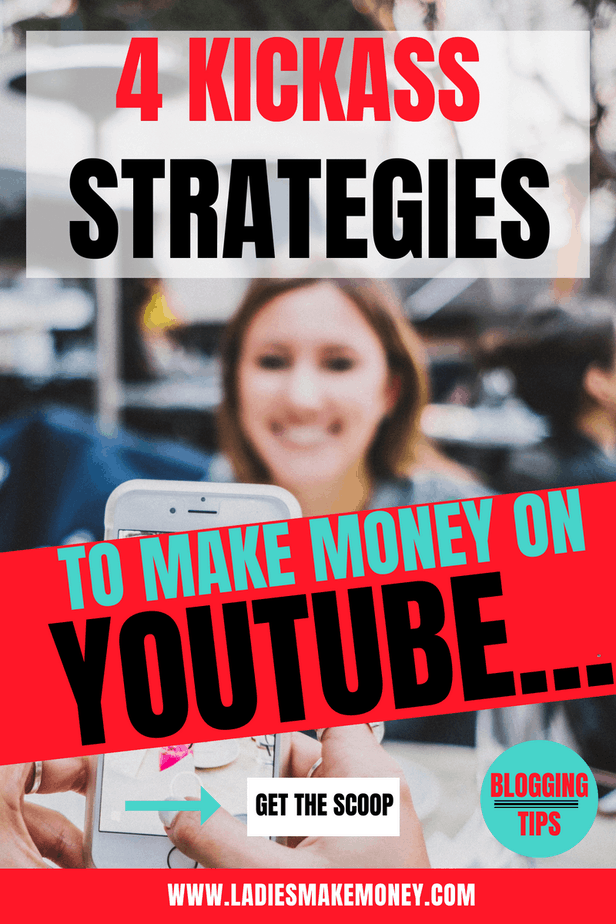 How many views do you need to make money on YouTube? 
YouTube usually receives a lot of traffic and it is estimated that it receives more than a billion new users each month. This is quite a large audience that YouTube has. And as you are reading this, many people are already on the platform, making money. How can you capture this audience in order to make money on YouTube? 
And if you still want more information, YouTube also has about a million creators in its partnered program. You are paid about $4 for every 1000 views you will receive on your YouTube channel. Well, this might not look like its much money but you sure can make even more money, the more page views you have, and the more content you create.
If you are looking to earn money with YouTube, you need to create amazing content that attracts users and traffic. For example, to make $1000 you can create about 100 videos and ensure each of them gets about 5000 views.
This number might just be enough to supplement your income, right? Well, if you are interested in knowing how you can make money on YouTube below are some ideas that you can use to get yourself started.
Related: 
Side Hustles that will make you an Extra $1000 from Home
8 Reasons your blog is not making money – How to fix it
Getting traffic to your YouTube Channel 
If you once thought that the only way to make money on YouTube was through the views you got from your videos then you be wrong. You can also use YouTube to attract traffic to your blogs and websites.
You remember when several websites were hit by updates like the Hummingbird and Penguin updates? If your site was also caught up in that mess, then worry no more. YouTube can help you regain your blog traffic and might also help you increase that traffic in the long run.
You can use the Creator Playbook to get started and once everything is done, you can choose to repurpose some of your old contents and change them to videos. However, you will need to ensure that your website is linked to the video by adding the link in the first line of the video description.
This will help to channel the traffic from YouTube to your site or any other place you like to direct that traffic. If you are already monetizing your blog, the traffic you get from Youtube will be the extra bonus you need. You will still make money on YouTube if you run ads. 
You can always start with many available guides available on the internet and learn more about how to make money on YouTube for the beginners.
Creating and promoting products
Again, for you to make money on YouTube, you really don't need to depend too much on the views get on your YouTube channel. If you are interested in designing and creating your own products, you can always use YouTube as your selling platform as it offers you several ways in which you can promote the products you are creating. 
This could result in massive sales each month for you.
The products can include a piece of art, music, eBooks, and apps. All you need to do is to come up with a product, add it to the shopping cart and use YouTube to promote it. This is the best way to make money on YouTube as everything you make is yours to keep. 
Also, you shouldn't forget to add the link that will take your customers to your product sales page in your video description. This will help them to find your products and make the purchase.
Related:
12 Quick Ways to make some extra money everyday 
5 Side Hustle Jobs that me $150 Daily working from home
Affiliate marketing on YouTube
Affiliate marketing is the act of selling another person's products on their behalf and later get a commission. A lot of companies and businesses always offer some lucrative deals to the affiliate marketers who help them in promoting their products.
Find great affiliate marketing programs with name brands such as eBay and Amazon. Anyway, as said before, this a lot of businesses are always involved in affiliate marketing thus you can be able to find an affiliate network that you can join from the many that are available.
You can make some money as an affiliate marketer by reviewing the affiliate products you are dealing with or making a simple tutorial on YouTube on how one can use the products. The link is still important, don't forget to put it in your video description.
Related: 
How to boost your Affiliate Marketing Income and make money online
The Best Affiliate Programs for Bloggers
This is for all those who love telling stories, YouTube will offer you the platform to come up with web TV shows of your own with no limitations. It is the perfect way to make money on YouTube. 
This will now have to depend on your ability to come up with stories quickly and as well as your budget. However, YouTube usually will limit the length of your show to about only 15 minutes. But you can also upload longer videos, to do this, you will also need to increase your which means spending money.
For all the unfortunate scriptwriters out there, you can always call on a few of your friends and come up with TV shows of your own and who knows, you might be on a path to a new career.
Final Thoughts on how to make money on YouTube
There are many ways in which you can make some cash from the internet and using YouTube just happens to be one of them. It always feels good to know that you shouldn't depend on only one source of income.
This should make you feel safe and secure should the other sources fail. If you are interested in learning more about how you can use YouTube to earn some cash click here.
We hope you follow our tips on how to make money on YouTube. Do you have a YouTube channel? How do you earn money on YouTube? Tell us in the comments below. Find more Money-Making ideas here.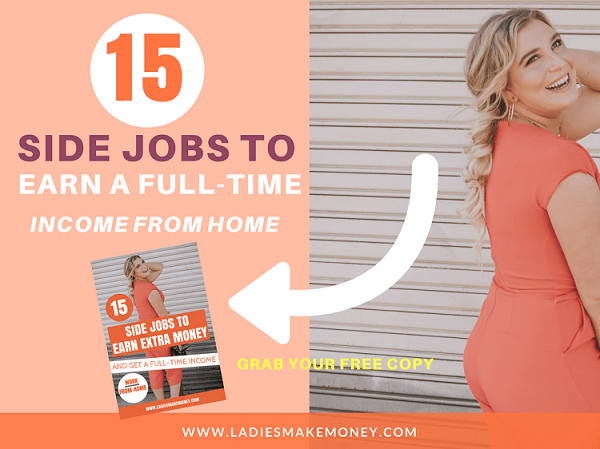 Don't forget to pin this post here to your work from home job board. 
If you enjoyed our blog we would like to have you join our email list and receive weekly money-making tips, you can join now! Don't forget to like the Facebook page. The page is created to share your work, pitch your services and learn from other experienced bloggers!
---
***We would like to note that this post and most posts on our blog may contain affiliate links. This means that if you purchase something that has an affiliate link, we will get a commission from it. Not all items recommended on our site are affiliate links. We only recommend items that we have used and tried. These items have brought us much success and we highly recommend them to you in order to be successful. Thank you for your trust!